Whatever you want to call it, there's no denying that plus-size fashion is better than ever. However, that doesn't mean it's easy to find the brands and influencers who can inspire you the most. Many high-street stores now have plus-size offerings, and there are many startup and new-gen brands that have been created to cater to this powerful market, but it can be hard to figure out which has the best selection on offer.
You may have heard of Navabi already. This is a site that stocks a multitude of plus-friendly brands and claims to house more of these names than any other competitor. Much of it is luxury, but there are also some cute and more reasonably-priced pieces.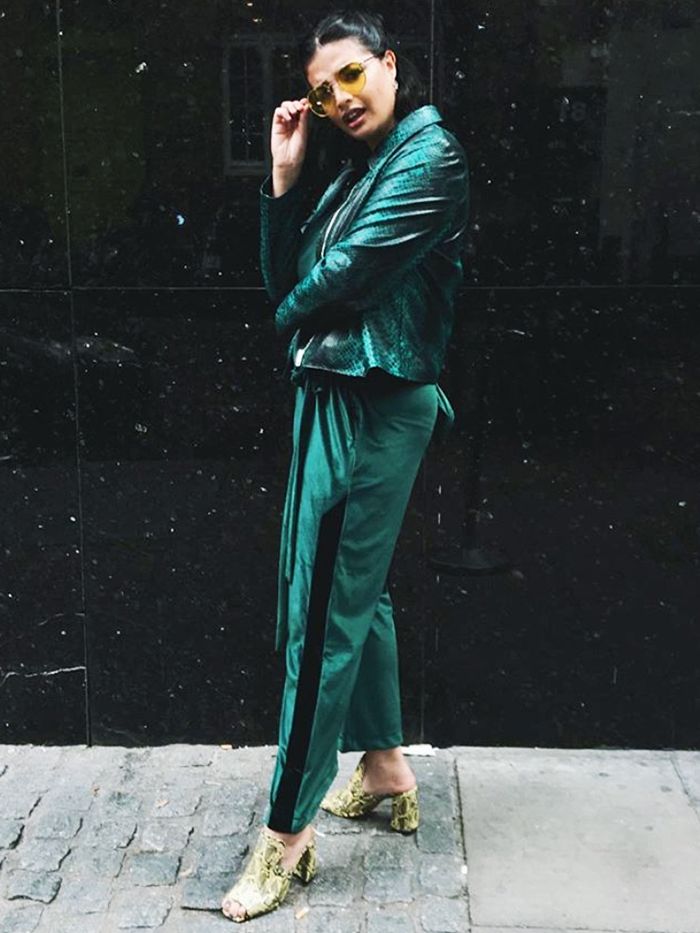 Trawling through the hashtags that abound in this community's social media presence is a lengthy job if you're looking for tangible intel—#PSblogger, #moreplusplease and #celebratemysize are just a few. So we took it upon ourselves to edit a selection of the hippest girls who know not only how to style their clothes to the max but also where to shop for them.
Keep reading to see the best high-street stores for plus-size clothing (and steal some outfit ideas along the way).
Phylyda was a new name to my ears (and I'm still not entirely sure how you're supposed to pronounce it), but you'll be pleased I found them: This swimwear brand celebrates diversity, and as a result, it stocks some awesome cuts and colourways in a range of sizes, from 6 to 22. Shoutout to the super-cool French model Clémentine Desseaux for alerting us to them.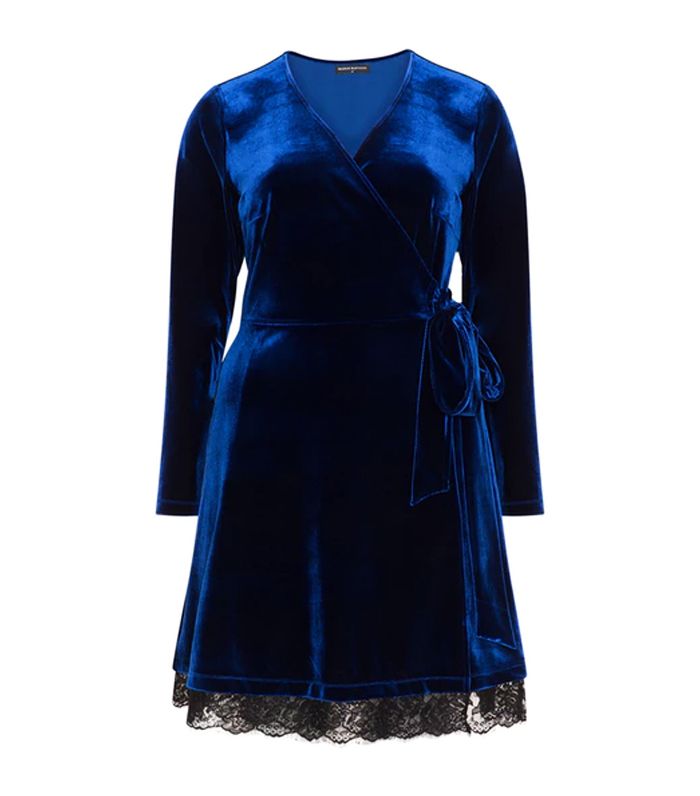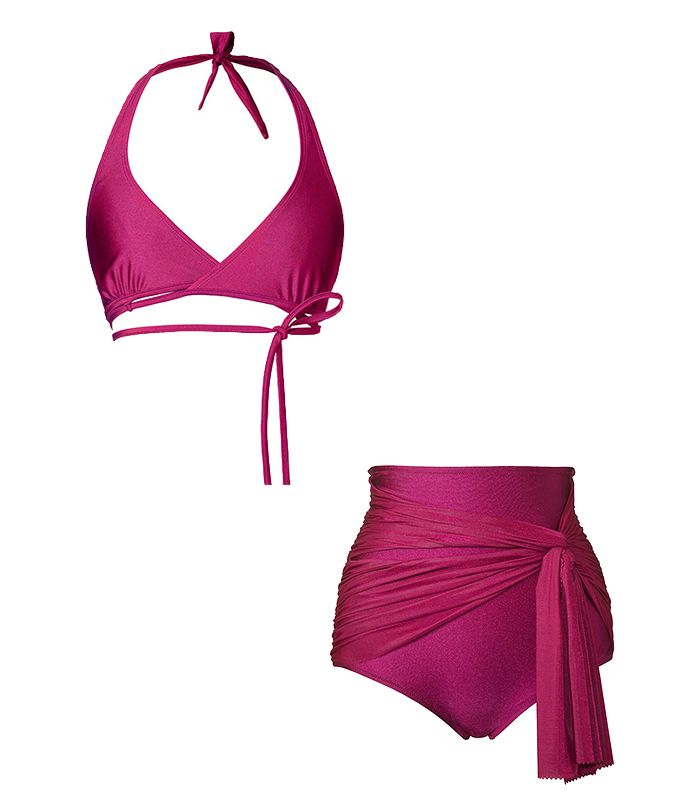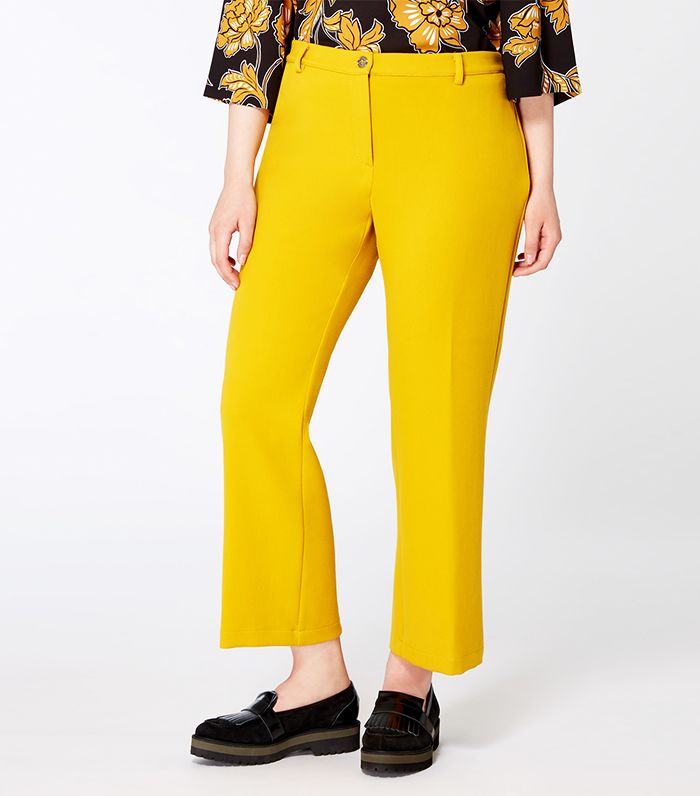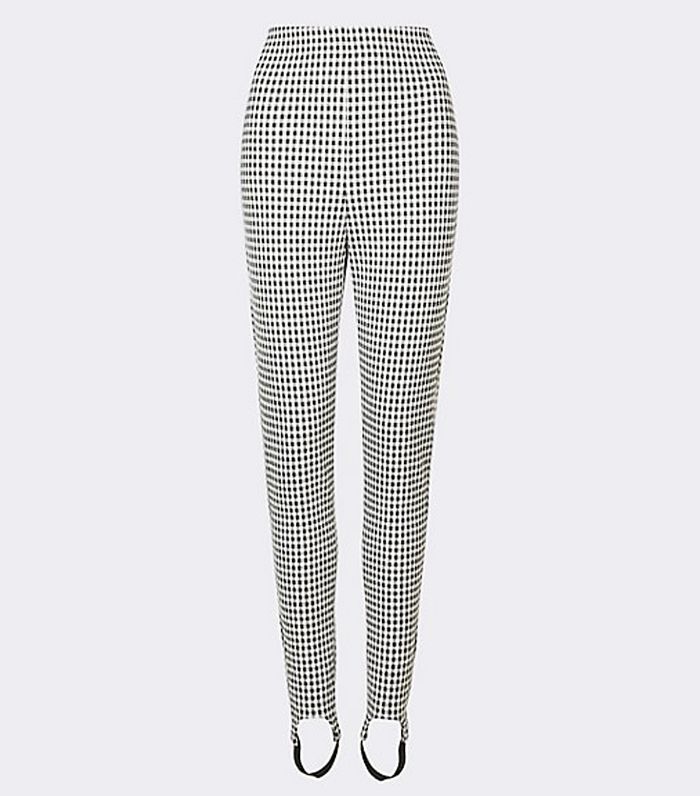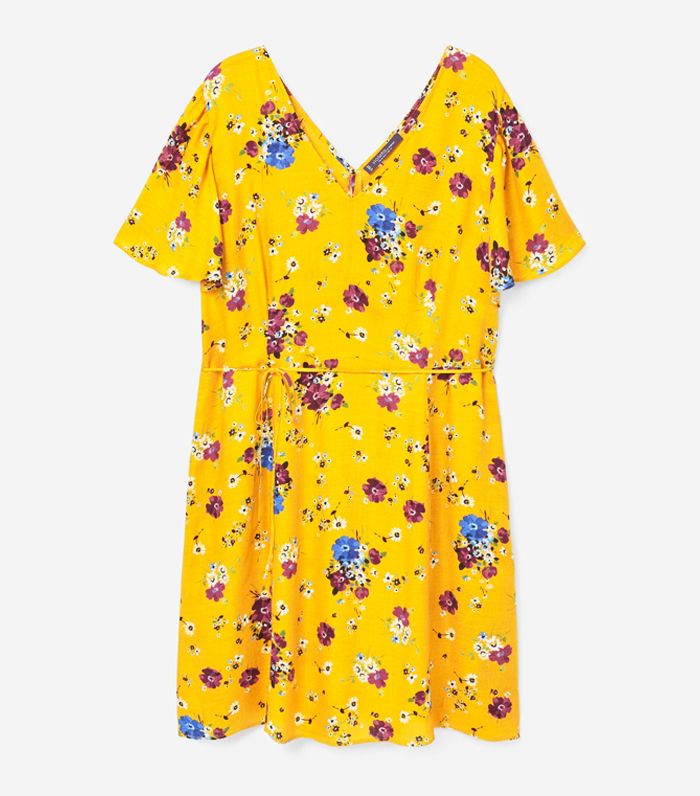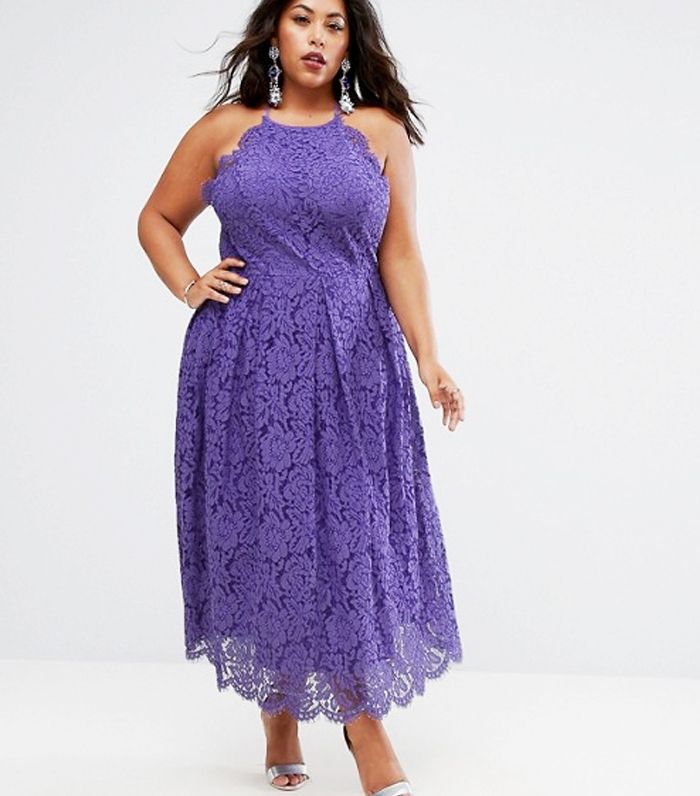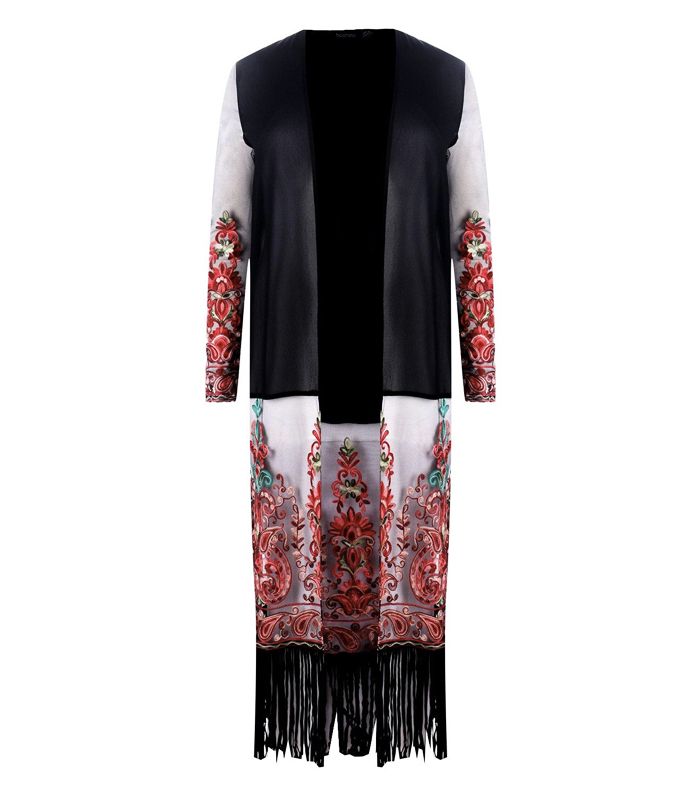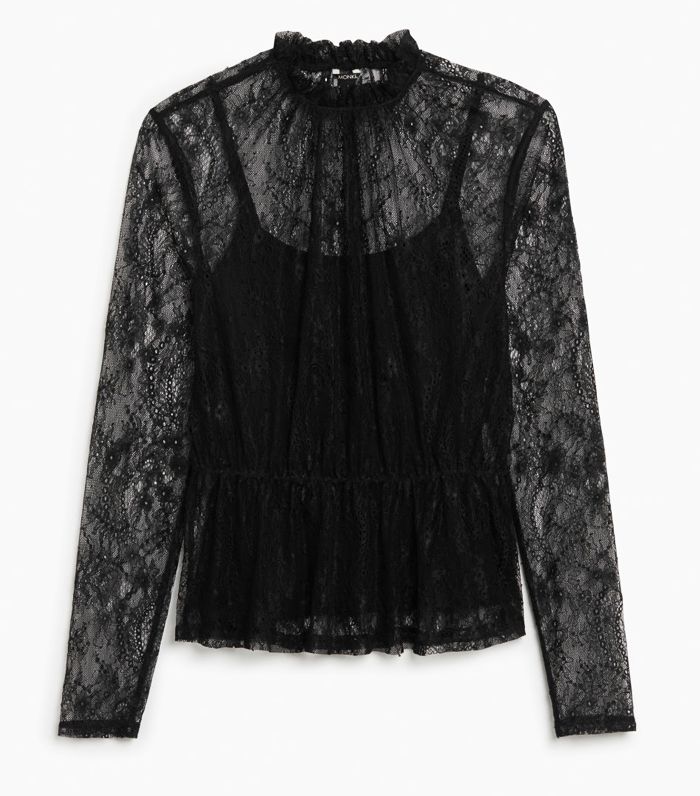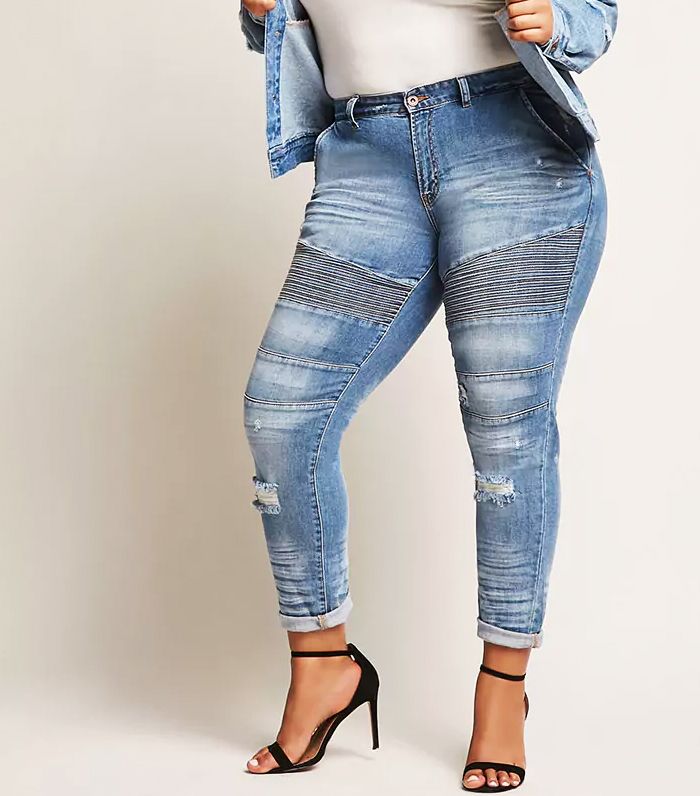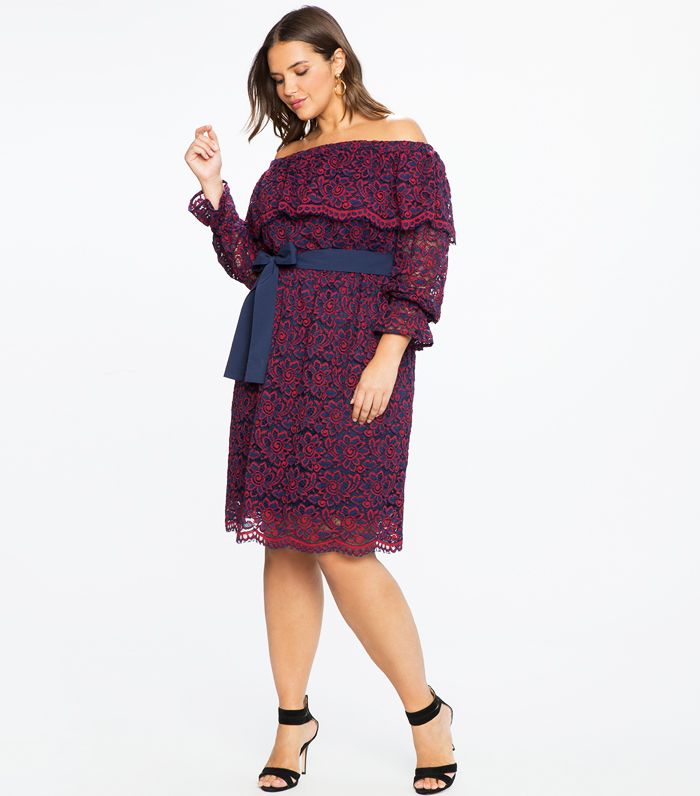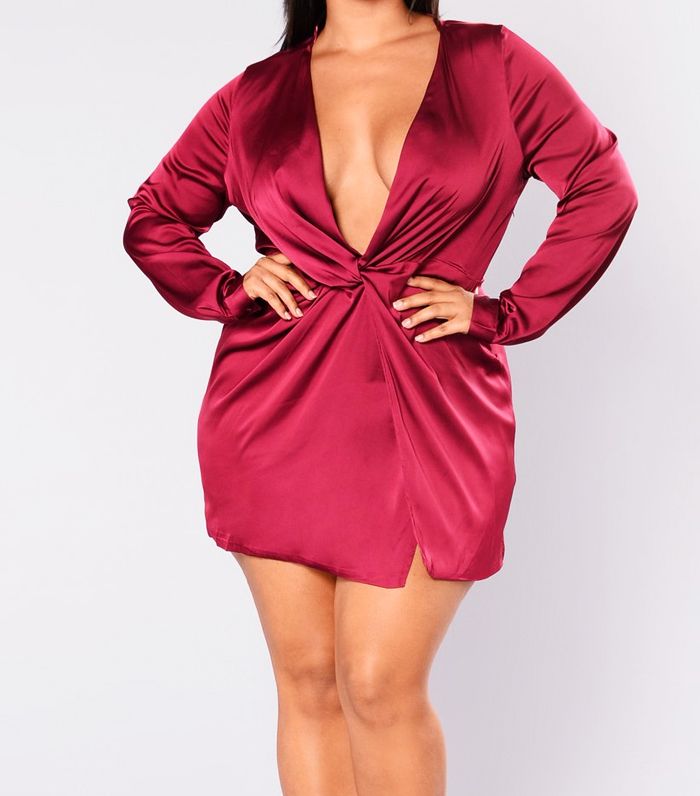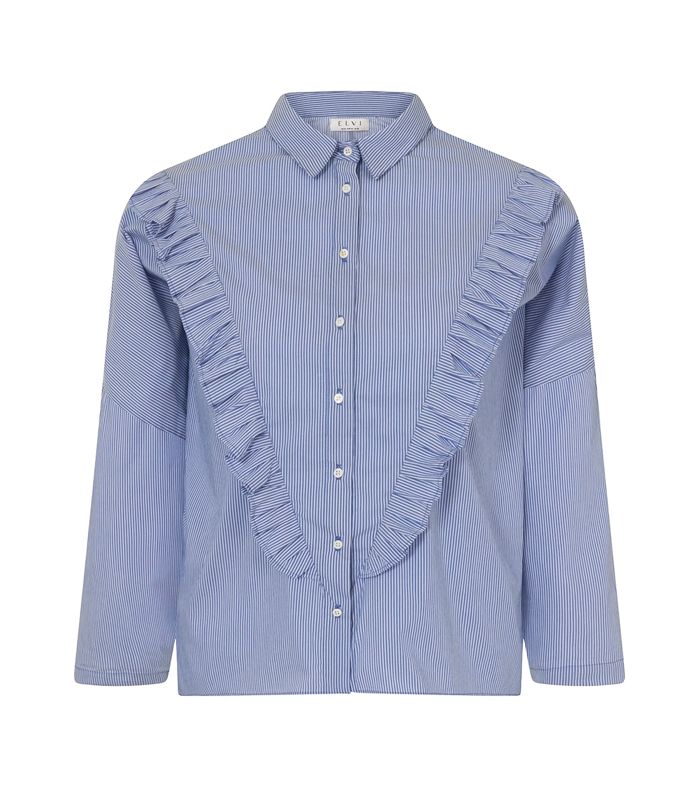 Marina Rinaldi is a more premium offering, but you can find many pieces that hit the Whistles price point. Model and columnist Hayley Hasselhoff is a fan, and we can see why—this is kind of plus-size wear that feels grown-up and sophisticated. Head here if you're looking for great work clothes.
Many of M&S's greatest hits go up to a size 22 and 24, so you can pick up the very same trend-ticking items as the rest of the brand's chic high-street fans—of which there are many these days (just see the craze for this sweater for starters).
Our Mango obsession runs deep, and it would seem that the retailer's offshoot line for larger sizes, Violeta, is just as good. Here's the always ultra-polished Charlotte Kuhrt of Beauty Not Size, who zeroed in on the fact that the Spanish label's floral dresses are particularly good.
British curve model Felicity Hayward isn't the only wise girl to have snapped this ASOS dress up—I've seen it all over Instagram. The e-commerce giant's edit of plus-size fashion is particularly impressive (it's great that it does some wider-fit shoes, fishnets and jewellery, for example), but right now, my money is on this lace beauty below…
Stephanie Yeboah of Nerd About Town has highlighted Boohoo as one of the brands in her stable of go-tos. And right now the online store is a trove of the kind of pieces you want to just fling into a suitcase for a last-minute getaway.
Curve model Emma Breschi wears the coolest all-red outfits, and it's something to behold. She also has brought our attention to the fact that Monki offers a really great selection of sizes. Whilst the brand doesn't specifically do plus-size fashion, you can pick up some excellent Scandi vibes in L and XL, with many of its shapes and silhouettes being quite roomy in the first place.
Forever 21's plus-size edit is a hot spot for the kind of affordable basics you'll want to restock every season. Some of its more trend-driven items may feel quite young, so stick to simple pieces like shirting, denim and tees.
IMHO, Eloquii, an American label you can buy online, has the most fashion-forward selection of affordable plus-size pieces around. The brand's prints, luxe fabrics and elegant cuts are more grown-up than many, and they will definitely encourage people to ask you where you found such winning wares.
If Kim Kardashian West is your spiritual fashion guide, then this American website is for you. It definitely veers into sassy territory (think cutout dresses and crop tops), but there are some more subtle pieces to bulk out your party wardrobe.
I remember a time when Elvi was quite fuddy-duddy. These days its game has been upped exponentially, and you'll find the coolest #PS girls wearing the brand's great co-ords, Victoriana blouses or its collaboration collection with Hayley Hasselhoff.