This post contains affiliate links, where we receive a small commission on sales of the products that are linked at no additional cost to you. All opinions are always our own. Read our full disclosure for more info. Thank you for supporting the brands that make Local Adventurer possible.
If you're looking to have a fun time in Philadelphia but don't want to open up your wallet, no worries. There are plenty of ways to explore the city without spending a cent. Everything from historic places brewery tours, we've got you covered. Seasonal and special events are at the bottom.
25 FREE THINGS TO DO IN PHILADELPHIA
It's a museum dedicated to one thing, all things pizza! (2313 Frankford Ave, 19125)
This garden has deep roots! It's America's oldest botanical garden. (5400 Lindbergh Blvd, 19143)
Take a free self-guided tour of the unfurnished home where Poe lived and we dare you to go into the basement! (532 N. 7th St, 19123)
Hang out in one of the oldest parks in the city. It was sketched into William Penn's original plan for the city. (200 N. 6th Street, 19106)
This is the place to get up close and personal with an original Andy Warhol painting. (118 S. 36th St, 19104)
Independence National Historical Park is a National Park unit, and some notable landmarks within the park are Independence Hall and the Liberty Bell Center (you can no longer ring the bell). Independence Hall is where the Declaration of Independence and the U.S. Constitution were both signed and is a UNESCO World Heritage site. It's Entrance to Independence Hall is by timed entry ticket only from March through December. No tickets are necessary for January and February. Independence Hall tickets are FREE. There is no charge for same day distribution (non-reserved) tickets obtained at the Independence Visitor Center on the day of your visit, but there is a handling fee of $1.50 per ticket if you want advance reservations. (Independence Hall: 520 Chestnut St, 19103 – between 5th and 6th; Liberty Bell: N 6th St and Market St, 19106)
Free tours are offered on Saturdays and Sundays only from 12 pm to 4 pm. (901 N Delaware Ave, 19123)
See coins being made! The tour is free and self-guided and takes most people about 45 minutes to do. (151 N. Independence Mall E, 19106)
9. Schuylkill River Trail
Walk the Schuylkill River Trail. Riverfront path provides easy access to the Schuylkill Banks.
Free, hour-long yoga sessions are here on any given day of the week. They welcome your kids and pets to join you by your side, too! Depending on the day and season, yoga session times vary. Donations are welcome. (Race St & N. Columbus Blvd, 19106)
Hang out in a hammock at the Spruce Street Harbor Park. A perfect spot to disappear from the heat of the city and hide behind a book or your sunglasses. (301 S. Christopher Columbus Blvd, 19106)
It's one of the largest and oldest public markets in the US and has been around since 1893. Open 8 am to 6 pm every day. (51 N 12th St, 19107)
13. Drexel University College of Medicine Bookstore
Challenge your nerves at the Drexel University College of Medicine Bookstore. On display is the dissected nervous system of Harriet Cole, the college's former cleaning lady. (2900 W Queen Lane, 19129)
Express yourself with a new medium at The Fabric Workshop and Museum. (1214 Arch St, 19107)
15. Temple University School of Podiatric Medicine
Have a shoe fetish? Check out hundreds of pairs of shoes dating back to Ancient Egypt at the Temple University School of Podiatric Medicine. Entry is free but you will need to schedule your visit in advance. (148 N. 8th St, 19107)
Engage your inner scientist at the Chemical Heritage Foundation. (315 Chestnut St, 19106)
17. Ellen Phillips Samuel Memorial
Bring a friend or meet a new one at the whispering bench at the Ellen Phillips Samuel Memorial. (Kelly Drive at Girard Avenue, south of Girard Avenue Bridge, 19130)
Run up the steps and then down again to take a selfie with the Rocky Statue! The Rocky Statue has been moved to an area at the bottom of the steps leading to the PhilaMOCA. (2600 Benjamin Franklin Pkwy, Center City, 19130)
It has been free and open to the public for nearly a 100 years. See the 55-acre grounds with beautifully manicured gardens once home to a Quaker family. (1 Awbury Road, 19138)
Did you share in having a childhood dream of being a fireman? Well, you can continue the dream at the Fireman's Hall Museum. (147 N. 2nd Street, 19106)
It's made up of 100,000 pieces of Tiffany Glass in the lobby of the Curtis Center. (699 Walnut St, 19106)
Visit the newly cleaned up Mount Moriah Cemetery where over 80,000 people are buried. (6310-6312 Cobbs Creek Pkwy, 19142)
Explore the trails and over 300 species of birds spread out over 1,000 acres at this nature preserve. (8601 Lindbergh Blvd, 19153)
24. Gayborhood
Take a stroll thru this quaint neighborhood west of City Center. (NW corner of the square, S. Broad Street & Chestnut St, 19107)
Learn more history through a free tour of the Kimmel Center for the Performing Arts. Also, every month they offer a handful of free shows. (300 Broad St, 19102)
SEASONAL + SPECIAL EVENTS
Which of these have you done? Did we miss anything?
MORE RESOURCES
DID YOU ENJOY THE POST? PIN IT FOR LATER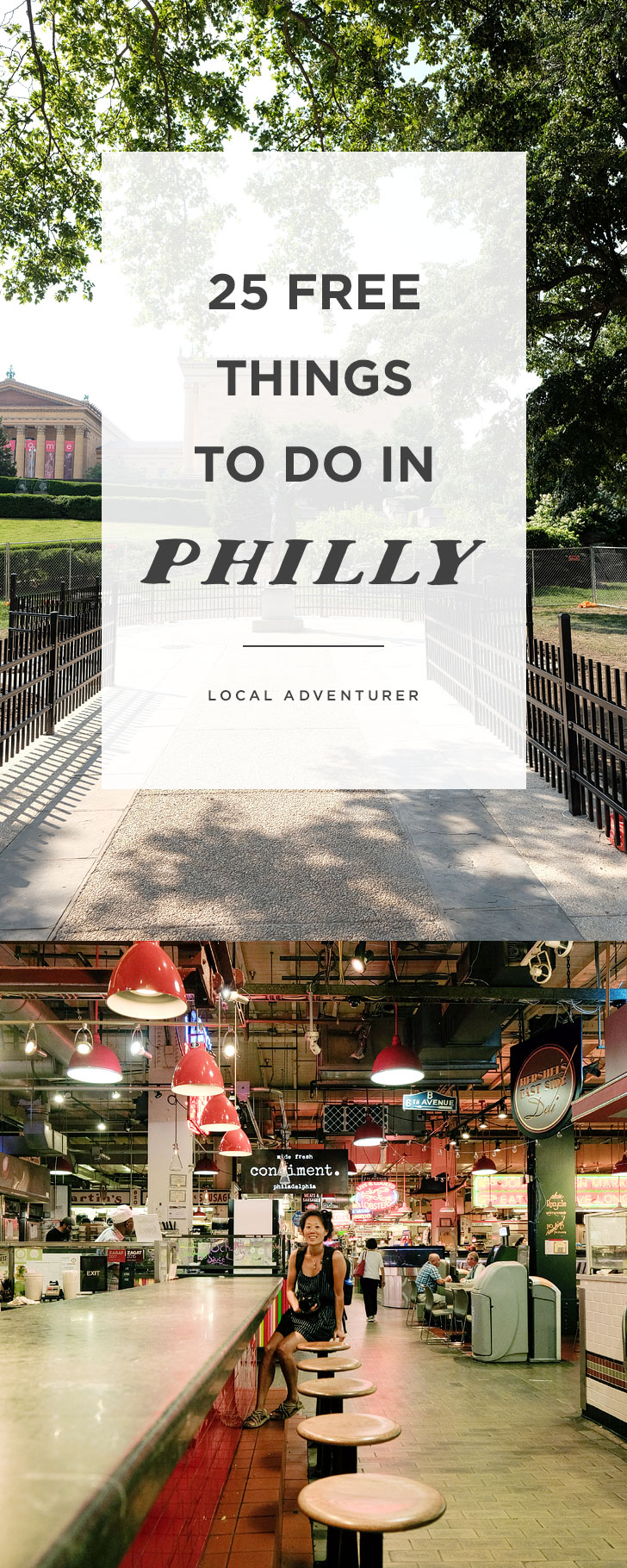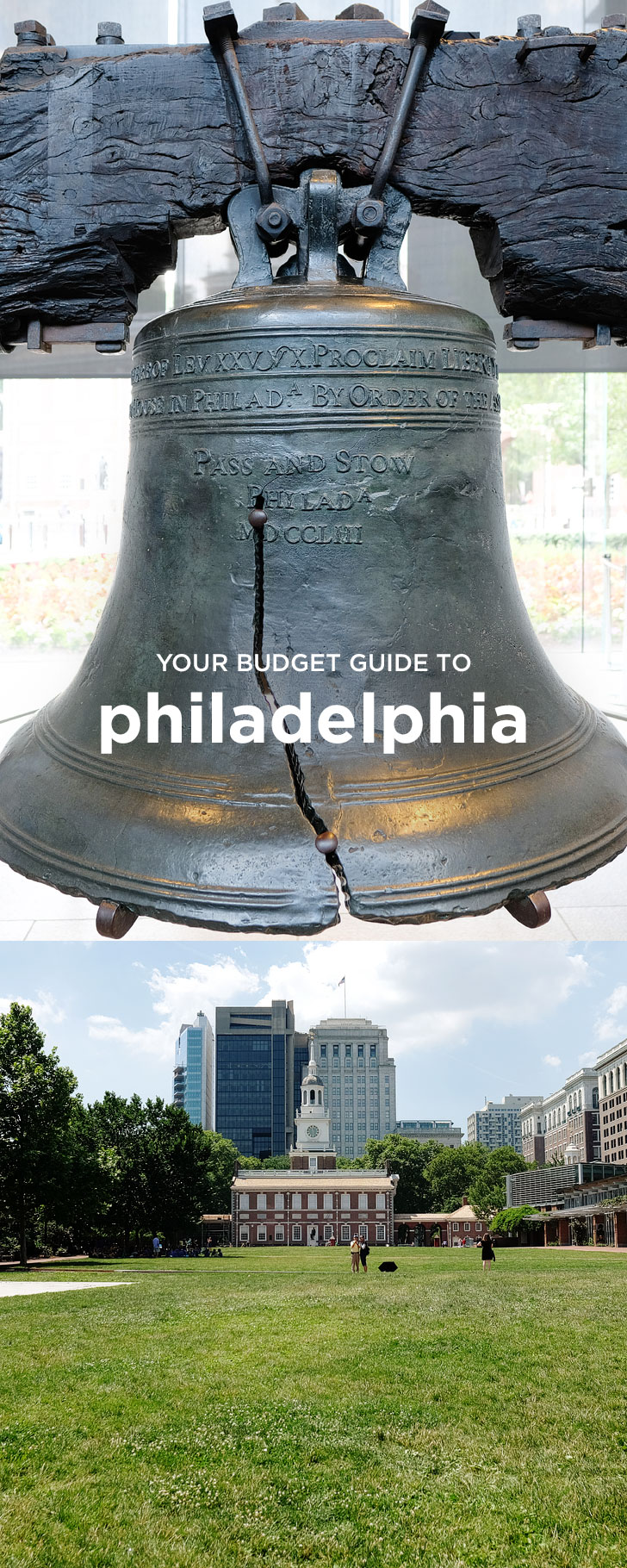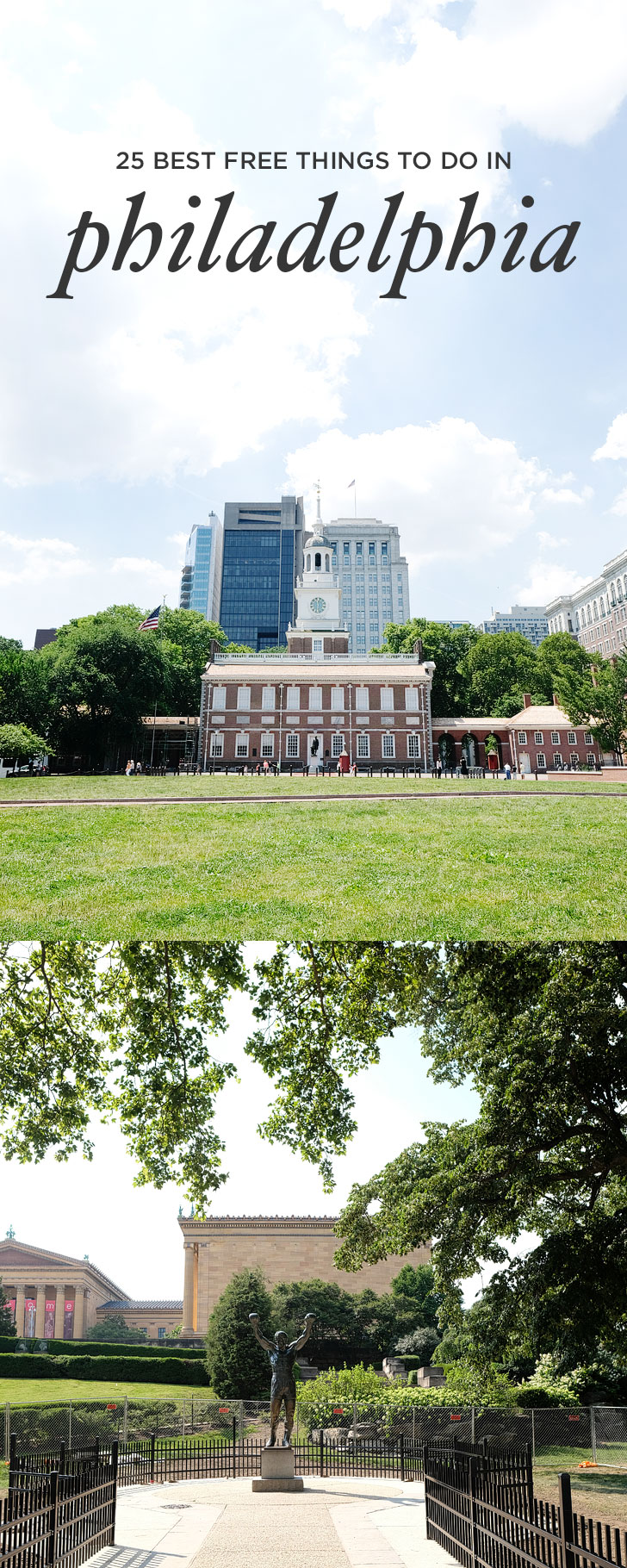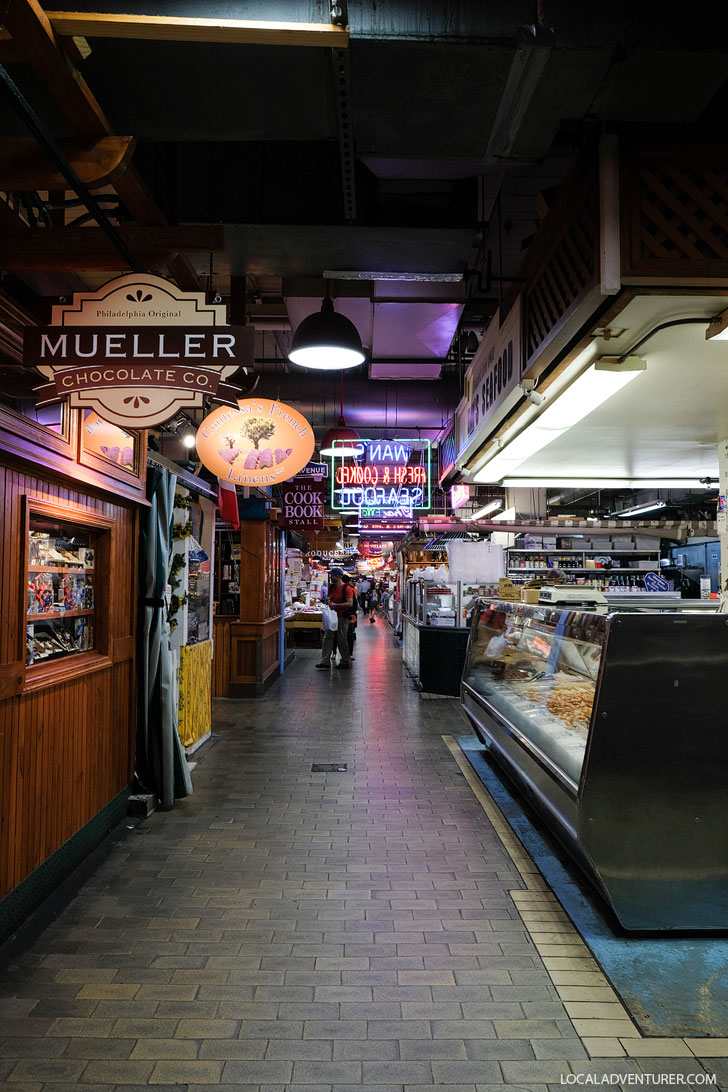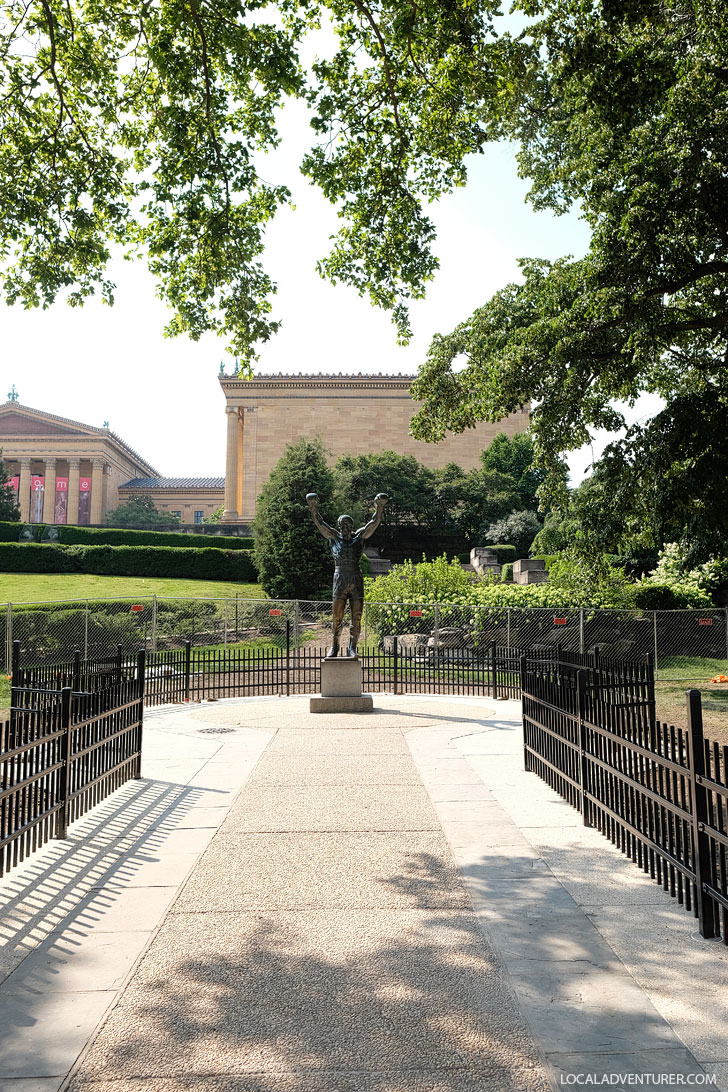 CAROLINE + ERIN
They are freelance web designers and photographers who love finding adventure, both big and small. The two make a daily practice of sharing vulnerabilities, truth-telling, and side-splitting laughter. They've honed the art of traveling fast and doing all of the things that an adventurer can do in a day or two. The couple lives in Asheville, North Carolina and spend as much time as possible in the mountains.

The post 25 Free Things to Do in Philadelphia appeared first on Local Adventurer » Travel Adventures in Portland + World Wide