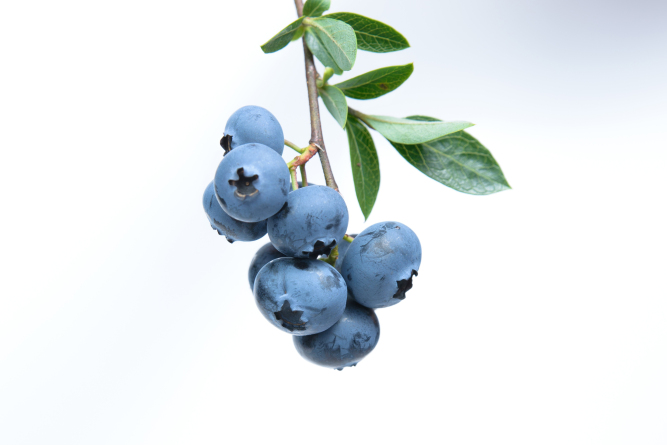 They may be small, but in the fruit world, blueberries are some of the biggest badasses of the bunch. Each tiny berry is packed with a powerful cocktail of vitamins, nutrients, and antioxidants to help ward off everything from high cholesterol and blood pressure to cardiovascular disease and cancer. In fact, studies have shown that blueberries contain one of the highest antioxidant levels of all fruits. And their perks aren't just limited to internal health: They also boast serious skin-boosting capabilities, making them a no-brainer when it comes to looking and feeling your best. Here's the scoop on why you should be working them into your daily beauty rituals for a healthier body and better skin.
They help you achieve glow-getter status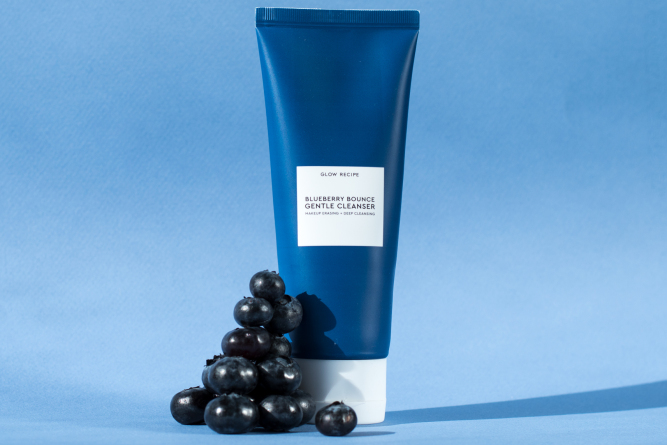 Blueberries are more than just a tasty snack: When applied topically, your skin reaps the brightening benefits, says Rachel Nazarian, M.D. of Schweiger Dermatology Group in NYC. "Thanks to vitamins C and E, which naturally help remove dead surface cells and stimulate new ones, skin looks smoother and brighter." As a result the wonder fruit is now finding its way into high-tech skincare formulations like the Blueberry Bounce Gentle Cleanser ($34), which is equal parts makeup remover, exfoliator, and cleanser. Packed with a mix of antioxidant-rich blueberry extract, dead skin cell-sloughing AHAs, and moisture-boosting hyaluronic acid, the bouncy jelly exfoliates tired, dull skin and infuses it with so much moisture, you'll swear it's a serum. Plus, it's versatile: Use it twice a day to prep skin for the rest of your routine or slap on a generous layer as a five-minute mask for an instant pick-me-up.
They even out your complexion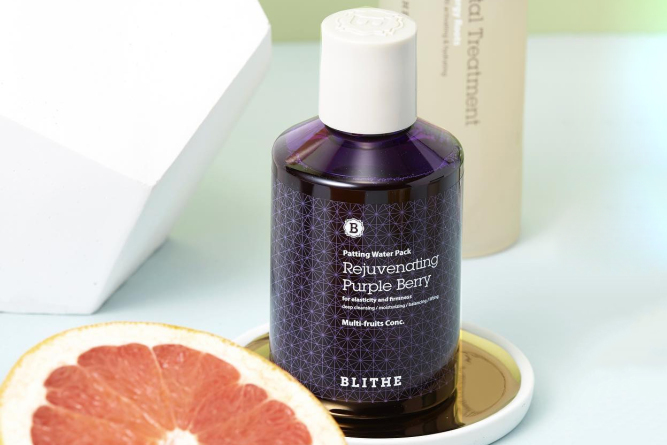 "Vitamins C and E also help minimize sunspots and uneven pigmentation by removing surface skin cells, which cause discoloration," says Dr. Nazarian. For a quickie skin boost, try Blithe Patting Splash Mask Rejuvenating Purple Berry ($45), which can be used in the shower to save you time. This innovative formula gently dissolves dead cells with lactic acid, while the antioxidant-rich power of berries brightens the skin after only 15 seconds. Splash a cap full onto your face, do the rest of shower routine, then rinse with lukewarm water to reveal smoother, softer, more evenly-textured skin.
They plump you up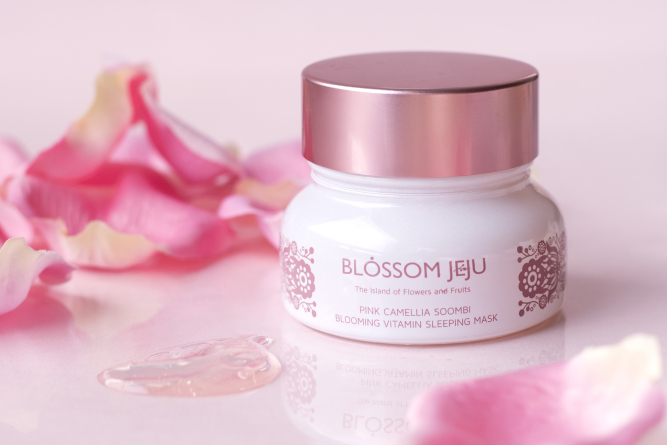 Well, your skin to be exact. In addition to all that vitamin C and E, "blueberries also contain a healthy dose of vitamin A, which stimulates the creation of more collagen and elastin," says Dr. Nazarian. Why is that so important? Because they're the foundations of youthful skin—the more collagen and elastin you have, the tighter and more supple your complexion will be. To boost collagen on the regular, try using a night treatment like Blossom Jeju Pink Camellia Soombi Blooming Vitamin Sleeping Mask ($60) on clean skin before bed. The formula's blueberry extract gives skin a noticeably bouncier look and feel over time, while aloe vera and licorice repair the moisture barrier.
They wage war on wrinkles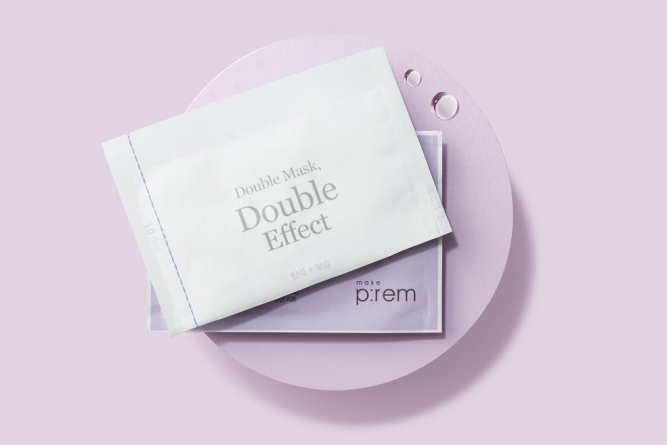 Blueberries are naturally rich in anti-inflammatory properties and a particularly potent type of antioxidant called anthocyanin. Together they strengthen new collagen formation and help prevent cell-damaging free radicals produced by sun exposure and pollution from causing wrinkles, skin aging, and all-round cloudy skin, says Dr. Nazarian. In other words: "These vitamins act as a shield against daily damage to skin," she says. To nourish and protect skin, incorporate a blueberry-infused mask like Make P:rem Firming Layering Double Mask ($7)—a two-in-one sheet mask soaked in a potent blend of blueberry, royal jelly, and honey to hydrate and repair—at least twice a week.
They're not just good enough to eat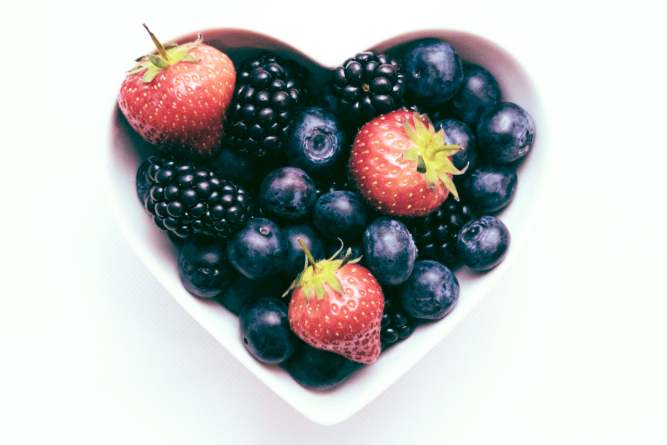 Munching on these little superfoods has healthy benefits all around (stronger heart! better digestion! lower blood sugar!), but you can also use their mojo to the max by applying them topically, too. Dr. Nazarian's tip: In a blender, whip up a cup of Greek yogurt with a handful of blueberries and a teaspoon of honey. Not only does this make a sweet, nutritious snack, but it's also an effective face mask. After 10 minutes, your skin will soak up the high vitamin content of the blueberries, while the "yogurt acts as a chemical exfoliant, smoothing skin naturally," says Dr. Nazarian. And the honey? That's a humectant, which means it's super hydrating. Now, that's food for thought.