There are many super foods in this world, and one of the best known is green tea. What benefits does green tea have? Many!
Originating from China, green tea is made from Camellia sinensis leaves that undergo drying and oxidation. Green tea has long been used for food and drink, and used externally in Asia for beauty purposes, thanks to its anti-aging, antioxidant, anti-microbial, anti-inflammatory and astringent properties.
There are different types of green tea such as Jasmine, Dragonwell and Bi Luo Chun from China, and Sencha, Genmaicha, Houjicha and Matcha from Japan. Despite differences in taste, regions, growing conditions, production process and harvest times, all types are enriched with an antioxidant called epigallocatechin-3-gallate (EGCG), which gives green tea its best benefits.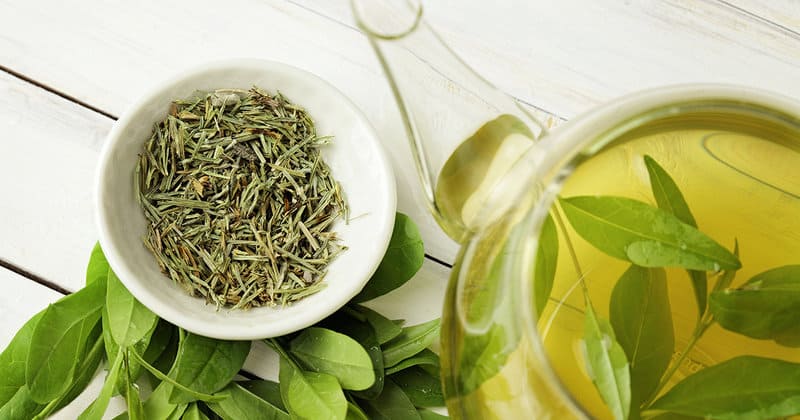 Image: Shutterstock
Why is Green Tea Good for the Skin?
The benefits of green tea for the skin are mainly found in, but not limited to, its power to fight premature aging and inflammation:
1. Combat signs of aging
Polyphenols in green tea neutralize free radicals which can lead to sagging skin, age spots, fine lines and wrinkles.
2. Improve acne and reduce excess oil
Catechins in green tea have antibacterial properties. They fight acne-causing bacteria and regulate the body's hormone levels to prevent cystic acne. Green tea is also rich in tannins which can reduce sebum production.
3. Even skin tone
Green tea flushes out toxins from skin, heals blemishes, and reduces inflammation to achieve a more even skin tone.
4. Reduce puffy eyes and dark circles
Antioxidants and tannins in green tea shrink blood vessels around the delicate eye area to reduce puffiness. Caffeine in green tea also improves fluid circulation to prevent swelling, while its Vitamin K content can lighten dark circles.
5. Tighten pores
Green tea is a powerful astringent, thanks to the presence of tannins. It also draws out impurities, diminishes the appearance of large pores, moisturizes and smoothens skin.
6. Protect skin from sun damage
Tannic acid, theobromine and polyphenols in green tea soothe and heal sunburned skin, while the EGCG in green tea prevents skin cancer by inhibiting genes that cause inflammation.
7. Exfoliate skin
The slightly abrasive texture of dry green tea leaves exfoliates skin to remove dead cells and impurities.
Green Tea Benefits for Hair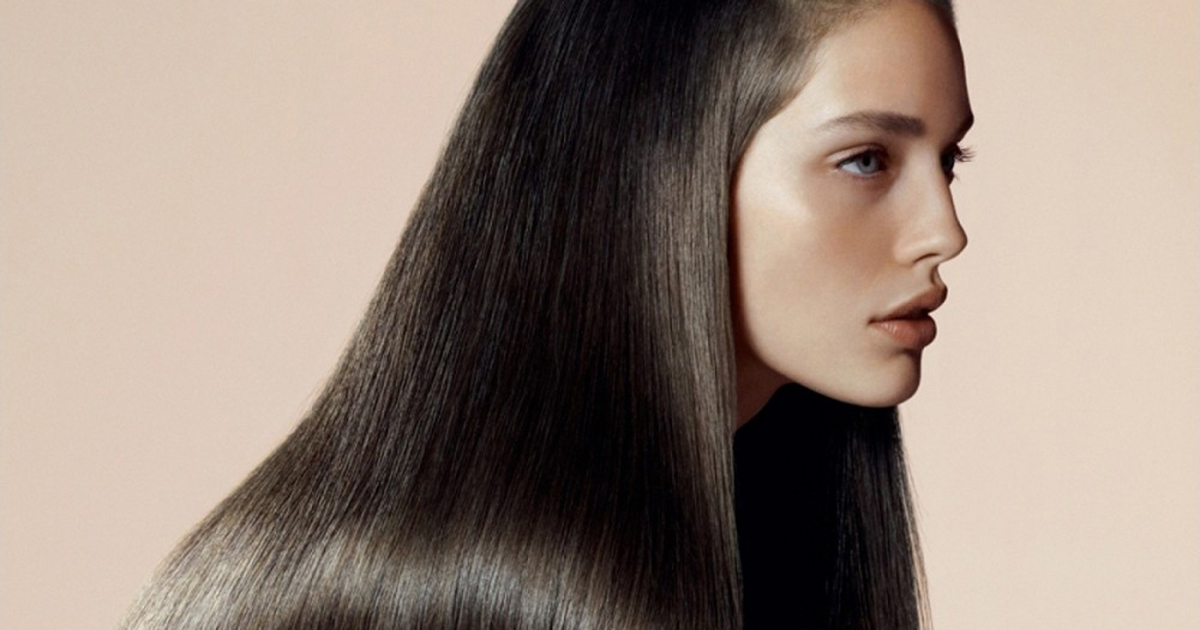 Image: Aljamila
Green tea works wonders not just for the skin but also for your hair! It helps prevent hair loss and dandruff while protecting your tresses against external aggressors:
1. Stimulate hair growth
Antioxidants in green tea promote hair growth, while catechins inhibit DHT (dihydrotestosterone), one of the key causes of hair loss.
2. Prevent dandruff
Green tea kills microbes and moisturizes the scalp to prevent itchiness and the formation of dandruff.
3. Prevent oil build-up
Tannins in green tea reduce oil on the scalp and hair to keep you feeling refreshed.
4. Make your hair healthy and shiny
Panthenol and Vitamins C and E in green tea condition hair, leaving it strong, healthy and shiny. Green tea also protects hair from environmental pollution like dust and cigarette smoke.
Product Recommendations:
Green tea beauty products come in various forms and at different price points so there's sure to be a selection for every budget. From cleansers, toners and exfoliators to serums, masks, creams and even makeup, there's nothing in your beauty routine that doesn't benefit from the addition of green tea:
Green Tea for Face
Tony Moly's The Chok Chok Green Tea Watery Cream contains green tea leaves that go through a year of natural fermentation before extraction to boost the cream's antioxidant and moisturizing powers (Click here for the benefits of fermented beauty products). NEOGEN's Dermalogy Real Fresh Foam Green Tea also uses fermented green tea extract combined with green tea water to purge skin of impurities.
Green Tea for Hair
Skinfood's Green Tea Fresh Shampoo contains green tea extract and Japanese camellia seed oil, leaving hair with a delicate, cool and soft feeling. Elence uses green tea and 32 herbal extracts in its Intensive Scalp Hair Pack to restore volume, shine and luster to your locks.
Green Tea for Body
Extracts from Jeju-grown green tea are combined with walnut shell powder in Innisfree's Green Tea Pure Body Gel Scrub to exfoliate, soothe and refresh skin. IPKN's Green Tea Refreshing Body Set consists of Perfumed Body Shower, Body Mist and Hand & Body Cream for an all-around green tea indulgence.