Bella Hadid isn't afraid to show off skin!
The 21-year-old model stripped down in a scintillating snap she shared on social media Saturday in which she decided to skip the clothes and just wear a strapless black bra and matching underwear.
"You Should Let Me Be Right For A Minute?" she captioned the sultry snap, which appeared to be taken from the Dior Masquerade Ball earlier this month during Paris Haute Couture Fashion Week.
And the risqué post came just a day after Hadid was spotted wearing another unique outfit while stepping out with friends Kendall Jenner and Hailey Baldwin to grab dinner in New York City.
Hadid wore a white tank top layered underneath a cleavage-enhancing corset top, which she paired with a cropped white furry jacket and a pair of high-waisted trousers with red high heels.
And it looked like the Keeping Up With the Kardashians star got the white tank top memo too!
Jenner stepped out for their big night on the town wearing a cropped white shirt, a pair of casual jeans and a long black coat.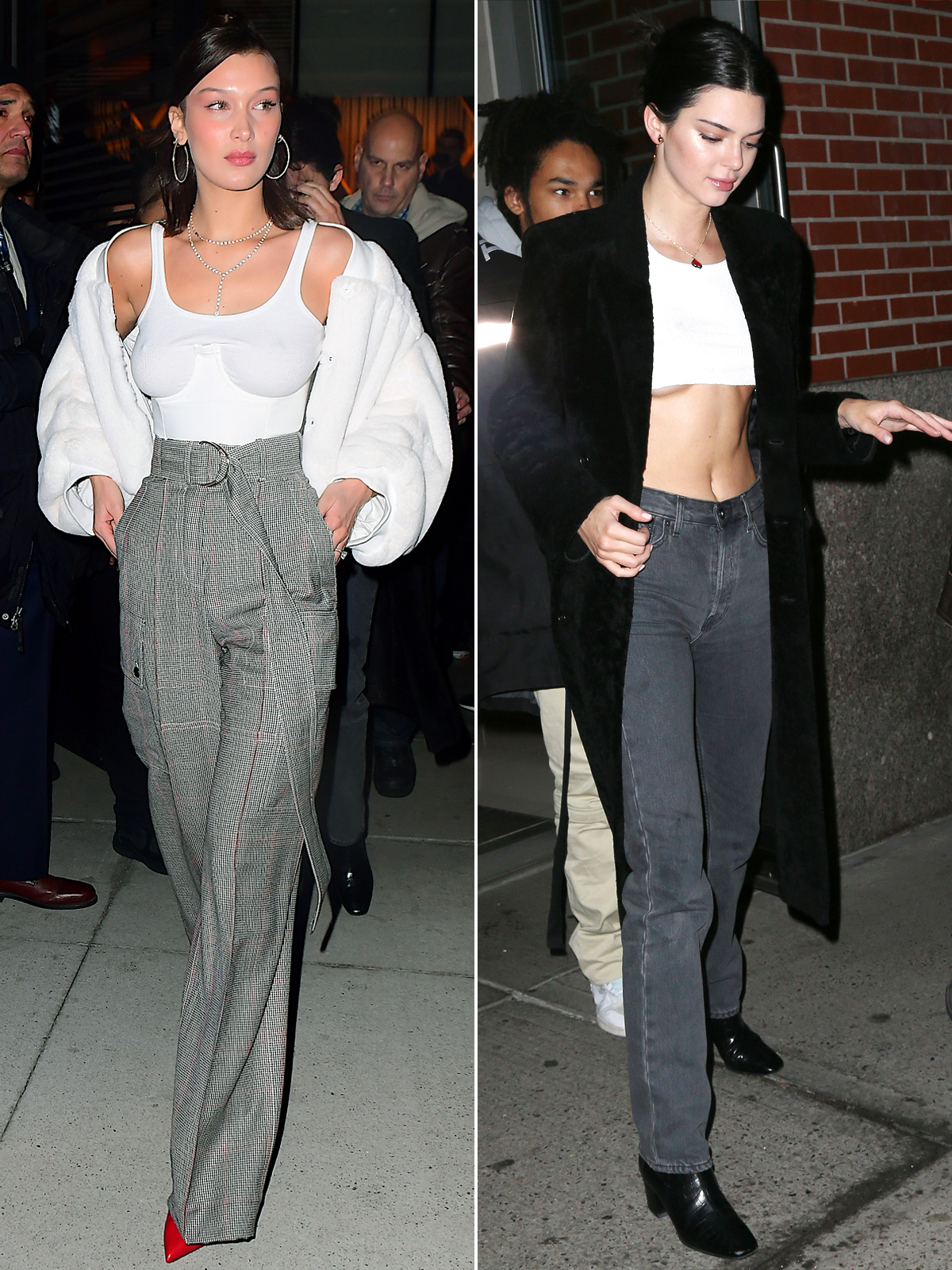 247PAPS.TV/Splash News; Broadimage/Shutterstock
RELATED VIDEO: Bella Hadid Used to 'Start Crying and Shaking' Before Interviews: 'It Was Really Nerve-Racking'
But even though Hadid has grown comfortable in her skin, earlier in January she revealed that she used to get so nervous before interviews that she would "start crying and shaking."
"My sister [Gigi Hadid] is very bubbly and very out there, and I was always very reserved. I would literally start crying and shaking if I had to do interviews at red carpet events. It was really nerve-racking and it's scary, and it's not only you," she said during an episode of her mother's Lifetime series Making a Model with Yolanda Hadid.
"It gets a lot better once you have to talk to people every day," she added, while giving advice to an aspiring model who struggled with nerves. "Then you're like, 'Okay, I guess it's my job, I have to do it!' "