Meghan Markle stepped out today in Brixton with Prince Harry. This is her second real event as a royal fiancee, if we're not counting the Christmas church walk as an event. As many of you know, I really hoped – and still hope – that Meghan would work a lot during the engagement, and be keen to be seen a lot. That comes from a selfish place for me: I want to see more of her. I want lots and lots of photos. And I want her to figure out her own "royal style."
For today's event, Meghan wore a Marks & Spencer sweater, Smythe coat and Burberry trousers. Yes, the American girl marrying a prince wore TROUSERS for her second royal event. The Duchess of Cambridge just gasped and dropped her wiglet in shock. Meghan also wore her hair up!! THIS IS SO SHOCKING! Anyway, I absolutely love this coat. It's gorgeous! I have similar coloring to Meghan, and I always love the way I look in that kind of pale greyish beige too. Smythe calls this color "camel." The coat costs about $800 off the rack. Here's video of everyone screaming when Meghan waves:
Prince Harry and Ms. Meghan Markle arrive at POP Brixton to visit @ReprezentRadio ? pic.twitter.com/NsxphnLDod

— Kensington Palace (@KensingtonRoyal) January 9, 2018
What else is going on with Meghan and Harry? There were some smaller stories around, which are worth mentioning. Allegedly, the Queen was delighted with Meghan's jokey Christmas gift – a singing, toy hamster. The Queen liked it because the corgis started playing with it. Beats chutney!! The Daily Mail also reported that Meghan and Harry desperately wanted to hold their wedding reception at Frogmore House (where they took their engagement photos), but the Queen has told them they have to do it at Windsor Castle, just because the castle is a lot bigger. And finally, Meghan's bitchy sister Samantha claims that Meghan's father is definitely planning on walking her down the aisle. Whatever, peeps. Just enjoy the fact that we now have an almost-duchess who wears professional-looking trousers for a work event.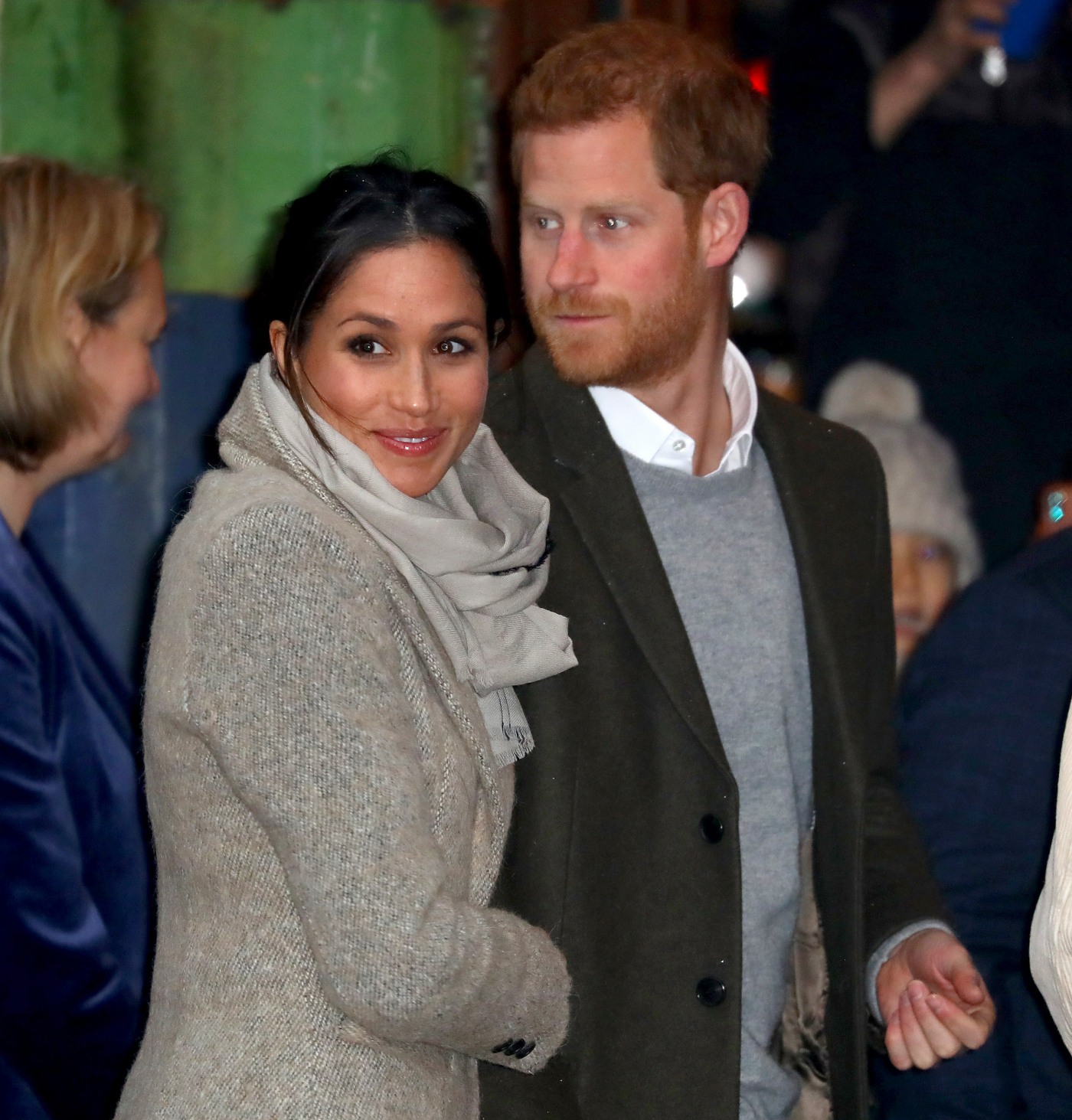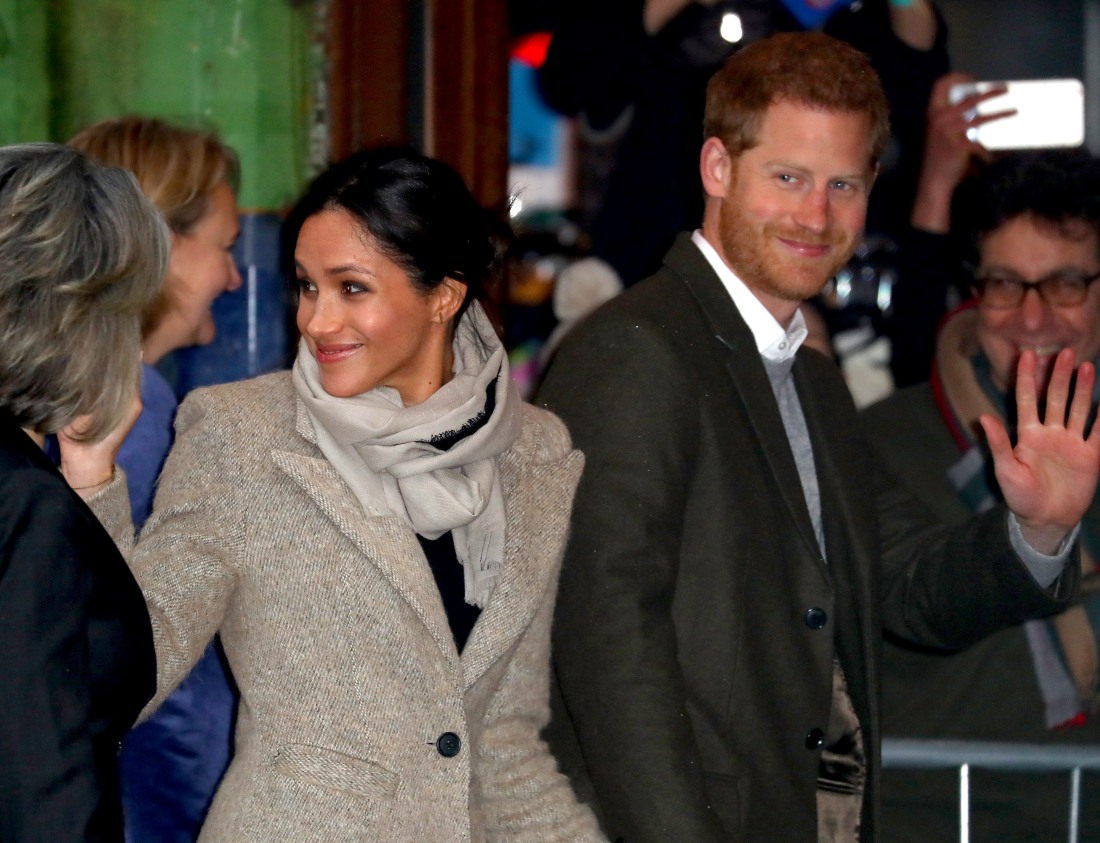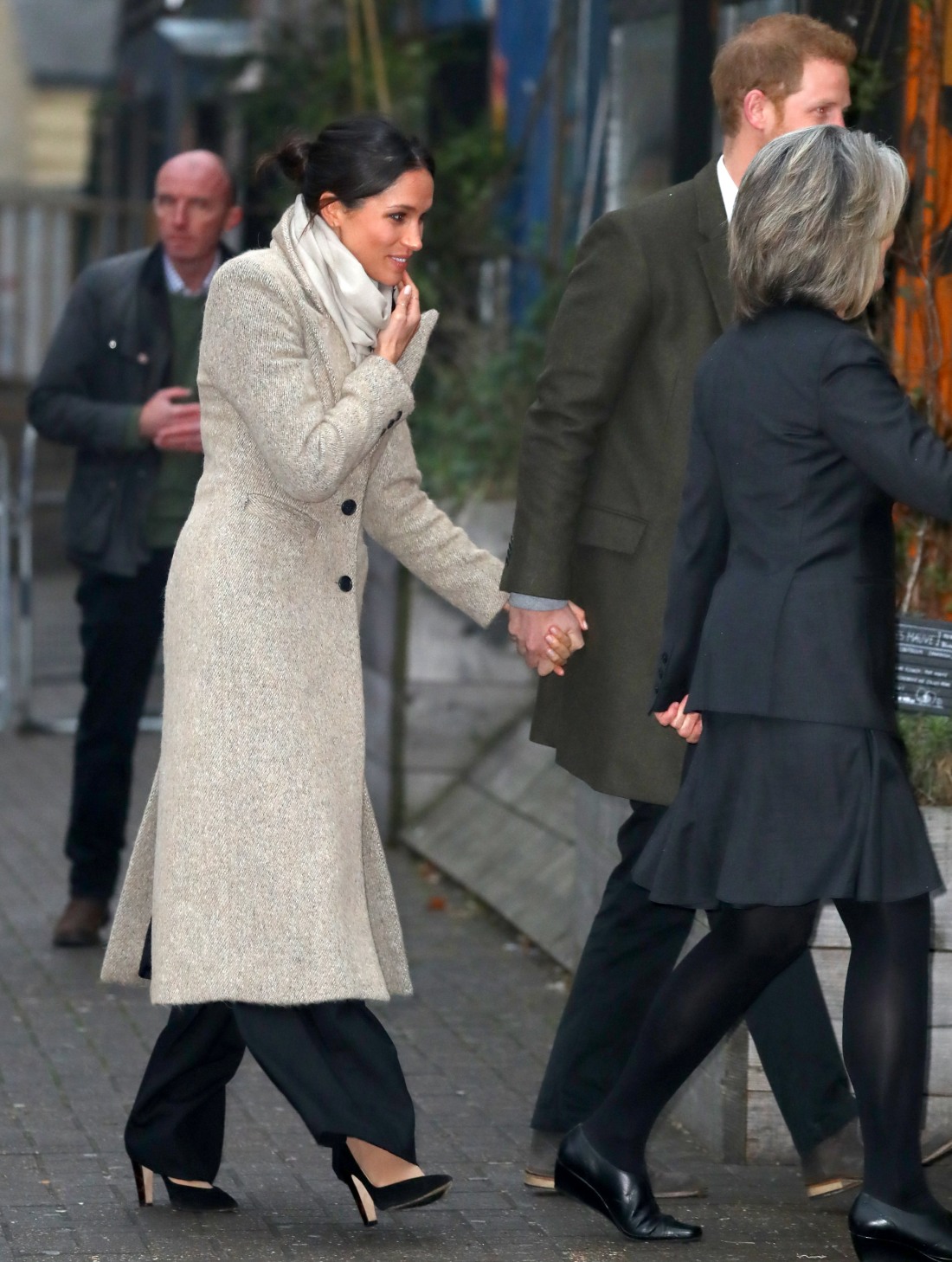 Photos courtesy of WENN.