These Creamy Bacon Ranch Bites may be small in size but are packed with flavor! Loaded with cream cheese, ranch seasoning and bacon, they are absolutely perfect for game days or parties!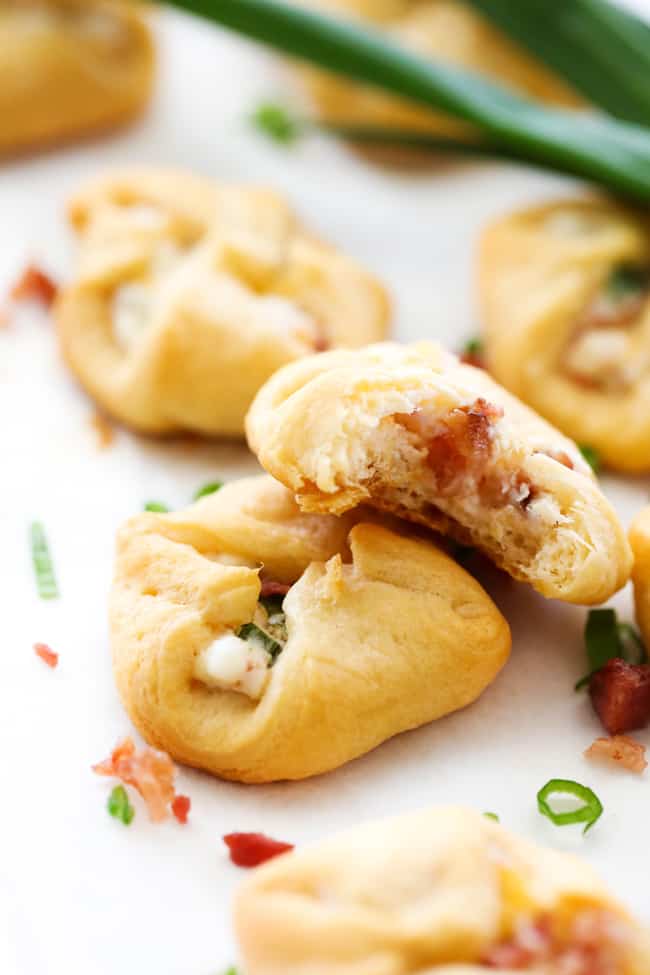 Super Bowl Sunday is right around the corner and I am SO excited. Especially this year because "This is Us" is playing directly afterwards and its the biggest reveal yet. I know people have their sports teams and love the football, but my favorite part is actually all the yummy food! I love a good appetizer and Super Bowl Sunday seams to be filled with them.
These Creamy Bacon Ranch Bites would make a fabulous addition to the line up! They are super simple and packed with flavor. The are loaded with cream cheese, bacon, ranch and green onions. They are bold in flavor and the perfect appetizer for a crowd!
Creamy Bacon Ranch Bites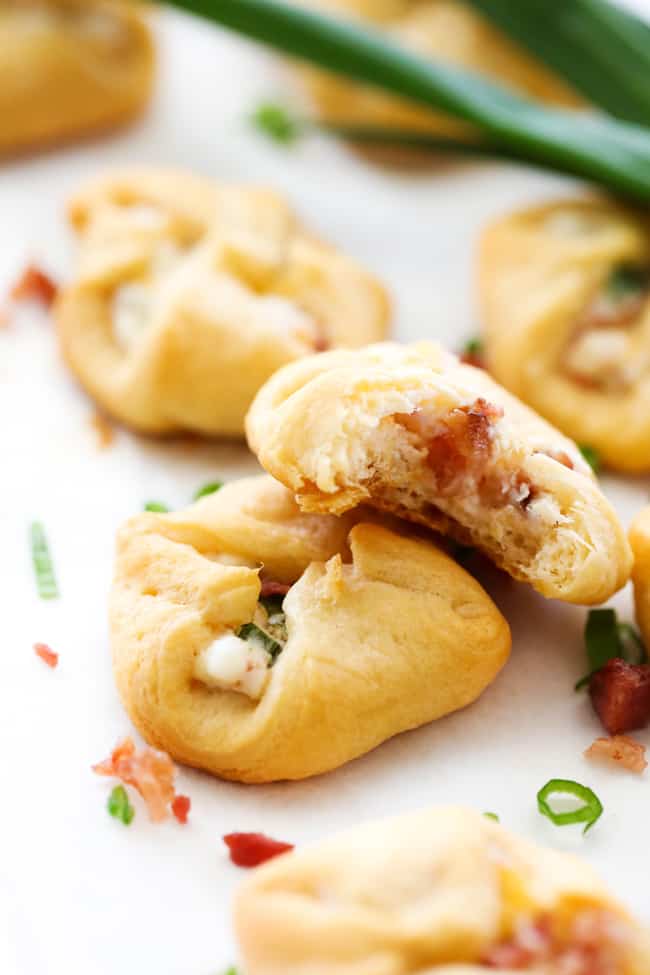 Author: Nikki
Recipe type: Appetizer
1 can Pillsbury crescent rolls
4 ounces cream cheese, softened
1½ Tablespoons finely chopped green onions
2 Tablespoon grated cheddar cheese
1½ teaspoons ranch dressing mix
2 Tablespoons bacon
Preheat oven to 375°F.
In a small mixing bowl, beat cream cheese until smooth. Add the rest of the ingredients and mix again.
Line a cookie sheets with cooking parchment paper.
Open dough and unroll dough onto flat working surface.
Roll dough into 12×8-inch rectangle, making sure all the perforated seams close.
With pizza cutter, cut dough into 6 rows by 4 rows to make 24 squares.
Place 1 teaspoon cream cheese mixture onto center of each square. Bring 4 corners together to the middle and pinch to the filling stays in. Twist and pinch to seal, leaving small gaps between seams. Place on cookie sheet.
Bake 11 to 13 minutes or until golden brown. Serve warm.
Enjoy!
SaveSave
SaveSave
SaveSave