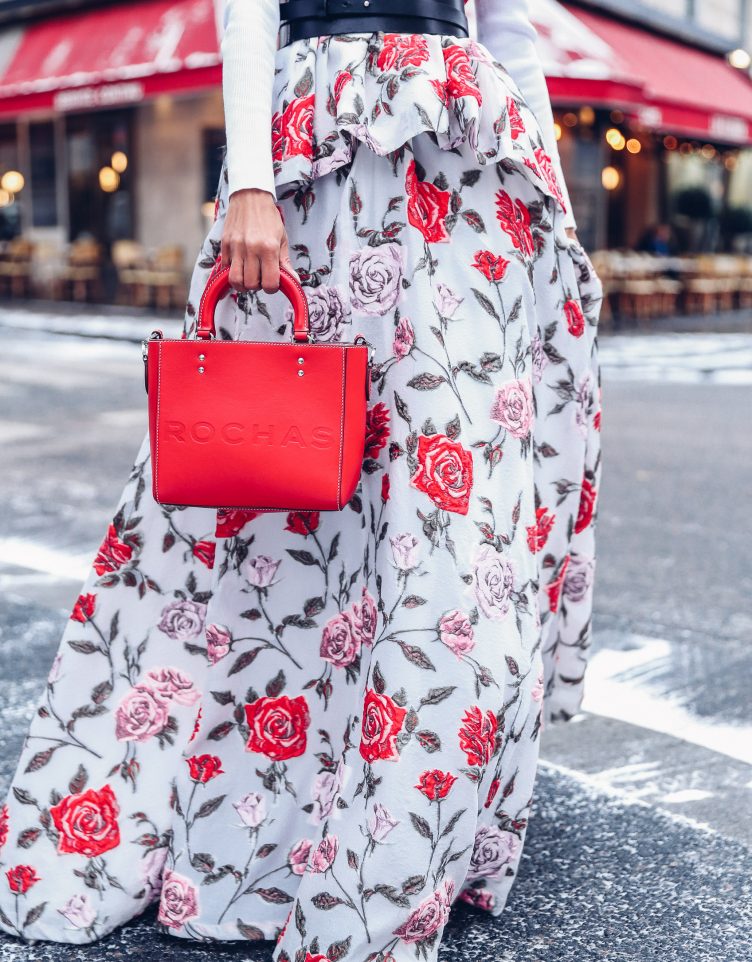 What's your favorite trend this season? Mine, other than the candy-colored pastels of course, would have to be the floral print! Though I fully admit, I wasn't always the biggest fan of print in general, something about florals has me really excited this season. Soft and feminine, I think one of the biggest reasons I am very much on board with this trend at the moment is the abundance of different types of floral prints ( soft and bold, small and large: this year, it's pretty much anything goes ) but also the fact that this trend is not confined to clothing alone. We're seeing the floral motif in accessories, like shoes and bags, jewelry and beauty, which is the reason why it is easier than ever to incorporate it into your wardrobe.
If you're not entirely comfortable wearing floral print when it comes to clothing ( though personally I think a cute floral-print dress is a bit of a summer staple, like this one for example ), why not opt for a floral-print accessory? Personally, I love pairing an all-white outfit with a pair of cute floral print sandals or pumps! Always elegant and understated, it's a simple way of wearing this trend without committing yourself to a head-to-toe floral print outfit.
Yet another way to incorporate floral trend into your outfits is via jewelry! With the abundance of the prettiest statement earrings ( completely obsessed with this particular pair ), bracelets and rings out there, it's so easy to freshen up your spring/summer wardrobe with a bit of florals!