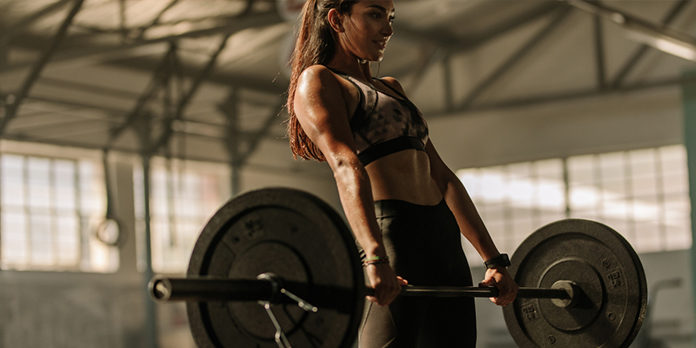 Judy Godsey defied doctors who said she wouldn't survive the night after her car was 't-boned' by a speeding vehicle, but traumatic brain injury left her struggling with balance and muscle weakness. A friend suggested consulting a personal trainer. Today, Judy credits weightlifting and fitness for helping to save her life. She now trains every day and can deadlift an incredible 244 pounds.
"My weak muscles contributed to my poor balance. A friend recommended a personal trainer. It was the best thing I could have done," Judy, 57, says. "TBI survivors need to regain control of some aspects of their lives. Setting goals and achieving them is empowering."
"Fitness is one way of coping with anxiety, melancholy, and isolation."
The first fitness trainer, Betsy Maner, credits Judy's attitude for her progress. "Judy achieved a strong, lean form, better balance and confidence in many areas. Mind over matter pretty much sums it up," she says. "Her willingness to put herself out there should be a standard for us all."
The Charlotte, N. C. mother of three was on the way to the supermarket when a speeding vehicle hit the car she was driving in March 2001. She suffered an open head wound and was diagnosed with a moderate to severe traumatic brain injury. Her pelvis was broken in three places. Judy was in a coma for a week and spent six weeks in the hospital. For a month after the accident, she was unable to use her entire left side. She was forced to learn how to walk, talk and swallow again with puréed foods.
Despite the traumatic brain injury, she had no cognitive or memory problems. Within a year, Judy had returned to teaching English at the University of North Carolina. "Once the doctors cleared me, I never looked back. I wouldn't talk about my TBI. I didn't want to be defined by it," she says.
"I loved teaching. I was good at it. My speech was a bit of a problem. I briefly explained my TBI at the beginning of each semester," says Judy. "Reading essays was slower. And my fine motor skills were affected. I still cannot handwrite clearly. I reverted to typing essay comments and attaching them to each paper. That took so much time."
"Judy's progress has been nothing less than remarkable and extraordinary," says her current fitness trainer, Paul Sklar.
Her friends have expressed amazement at how she has pulled her life back together as through nothing happened, Judy says. "I had a strong support group that helped me whenever there was a dark day, and there were many," she adds. She has words of advice to share. "My message to others: Never give up," Judy says.
READ ALSO 11 "Healthy" Foods To Avoid That Have Hidden Sugar
youbeauty.com