I can't emphasize enough my love for Innisfree's Jeju Volcanic Pore Toner, especially during the summer when my skin gets oily in the morning. It's just a little pricy. This time, I look at Mentholatum's Acnes Medicated Powder Lotion to see if it can replace this firm favorite of mine!
While Innisfree's Jeju Volcanic Pore Toner uses volcanic mineral powder to tighten pores, and mattify and purify skin, Mentholatum's Acnes Medicated Powder Lotion is powered by a medicated powder enriched with Vitamin C to reduce acne, and to refresh and brighten skin.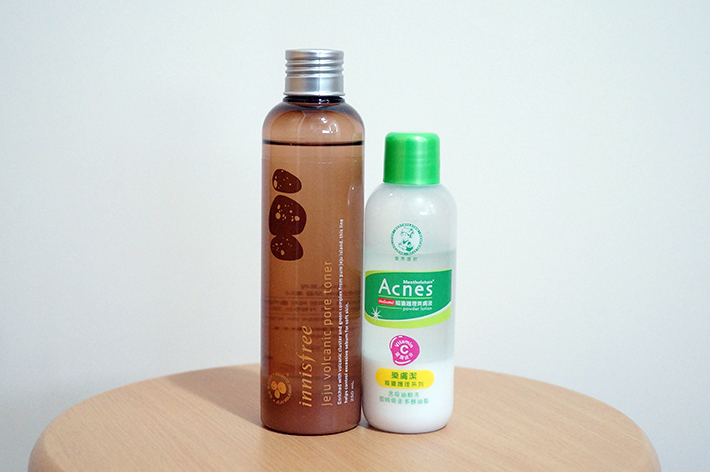 The two toners before shaking. You can see the powder at the bottom.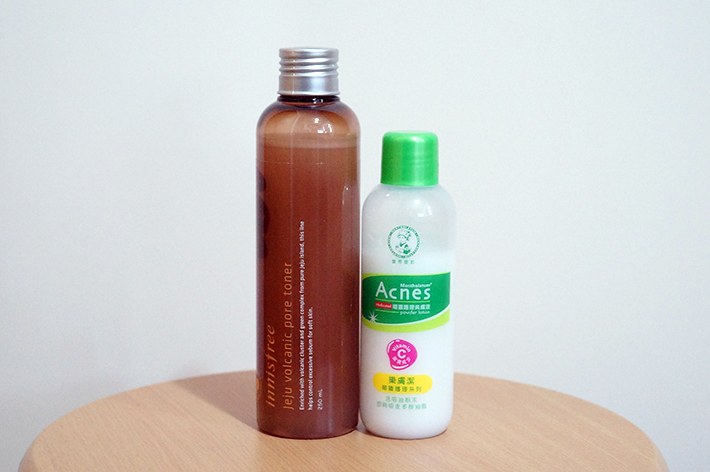 Both turn into a milky solution after shaking.
A side-by-side comparison of the ingredient lists reveals that both contain lactic acid, an AHA (alpha hydroxy acid) that exfoliates skin; and alcohol, a solvent that may cause irritation. In fact, alcohol is second in the ingredient list of both toners. Mentholatum has a shorter ingredient list, with the inclusion of zinc oxide to clear acne, aloe extract to soothe skin, and menthol for a refreshing sensation. Meanwhile, Innisfree's list features multiple botanical extracts, along with silica to mattify skin. Only Innisfree's contains fragrance.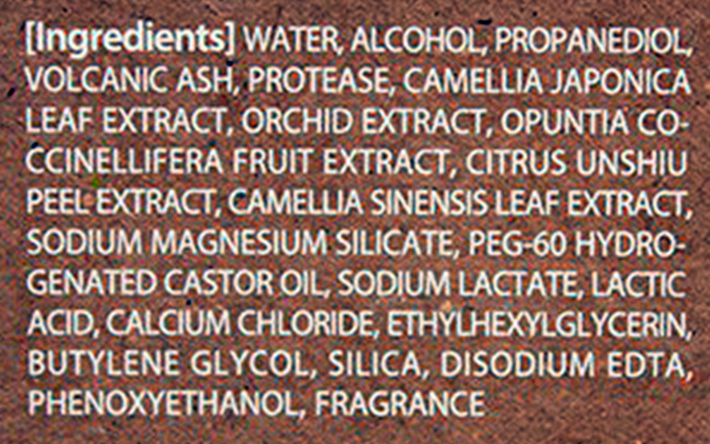 Ingredient list of Innisfree's Jeju Volcanic Pore Toner



Ingredient list of Mentholatum's Acnes Medicated Powder Lotion
Image: Yvonne And Her Playground
You can read my review on Innisfree's toner here. I'll now go into more detail about Mentholatum's toner.
The Mentholatum toner comes in a rather small plastic bottle, one that's useful for traveling. It has a screw cap and a small opening. Like Innisfree's, you need to shake it well to mix the powder with the liquid before using. After cleansing, pour the mixed toner onto a cotton pad and pat it on your face. Always follow with a moisturizer since it's a bit drying.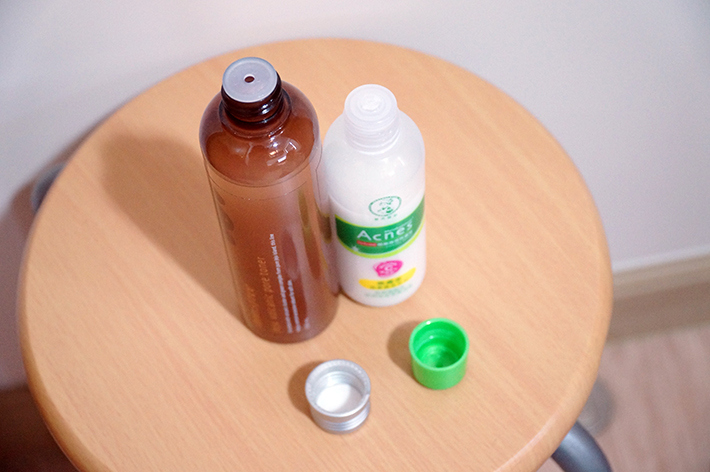 Mentholatum's Acnes Medicated Powder Lotion has a smaller (but big enough) opening.
I like that the toner offers a minty feeling and is unscented. Just like the Innisfree toner, it creates a white cast if you put on too much. It doesn't bother me a lot though, as the leftover powder can be rubbed off easily after applying a moisturizer. In terms of sebum adsorption, I feel it's less powerful than Innisfree's – which can be a good thing for me because I have dry and sensitive skin. Both toners leave skin immediately matte and soothed without making it feel tight or itchy.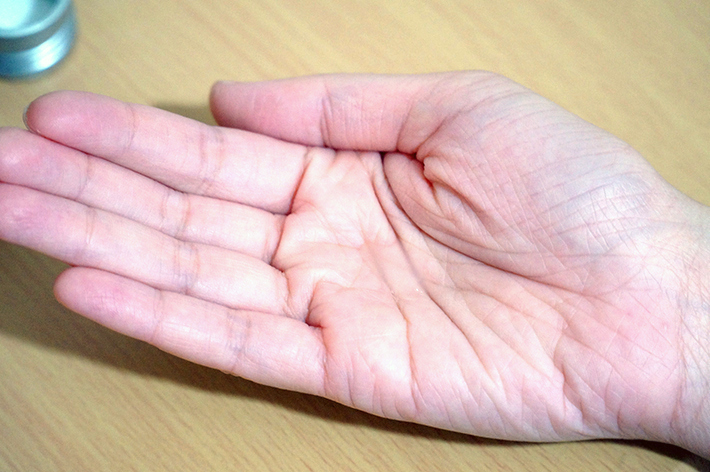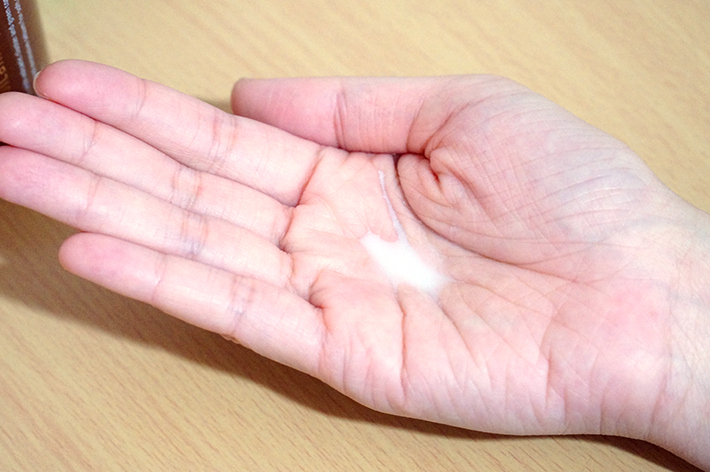 Innisfree's Jeju Volcanic Pore Toner (left) looks clearer than Mentholatum's Acnes Medicated Powder Lotion (right), but it actually creates a more obvious white cast
Both prevent serious breakouts and the formation of white zits, but I don't think either one has cured my cystic adult acne. As a matter of fact, the entire Acnes line from Mentholatum is tailor-made for teenagers, and I'm far from being one!
It's a pity that the humidity in Hong Kong has dropped to around 40% and I've refrained from using both toners in fear of making my skin too dry (I need to put on lots of ceramide and hyaluronic acid these days to keep my skin moisturized). I still love Innisfree's toner as it helps to remove dirt and makeup residue with volcanic powder, but Mentholatum's toner is definitely cheaper per milliliter. So maybe the Innisfree toner is for post-makeup days, and the Mentholatum is for normal days!