New York design firm Raad Studio has joined together and renovated two properties in the city to form a much bigger home, using a central arched wall as a focal point.
Exposed brickwork and a series of black metal archways run through 110 Franklin Street, a family residence located in Lower Manhattan's Tribeca neighbourhood.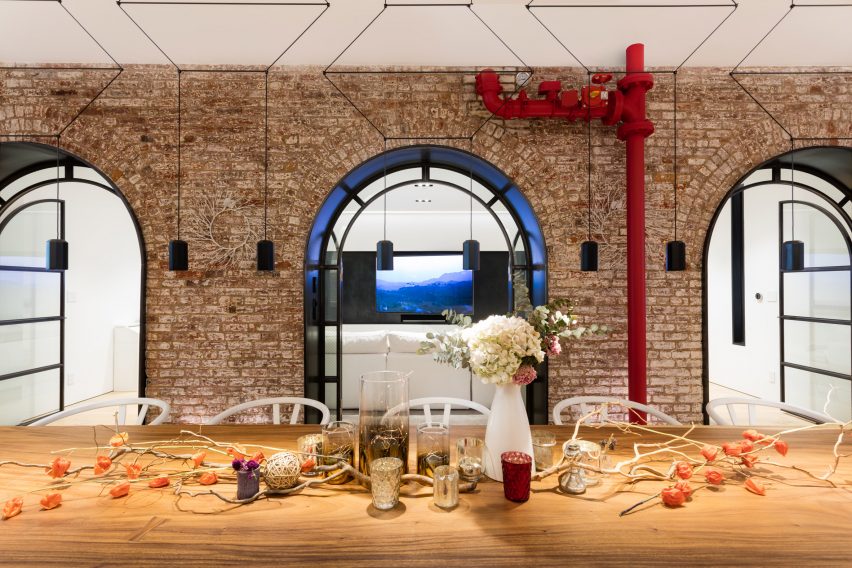 Based nearby, Raad Studio had previously designed a home for the clients, who then found this property to suit their growing family.
"Aside from having become close friends with them, we found Joon and Arum to be fantastic design collaborators that we shared an aesthetic with," said James Ramsey, who founded Raad Studio in 2014.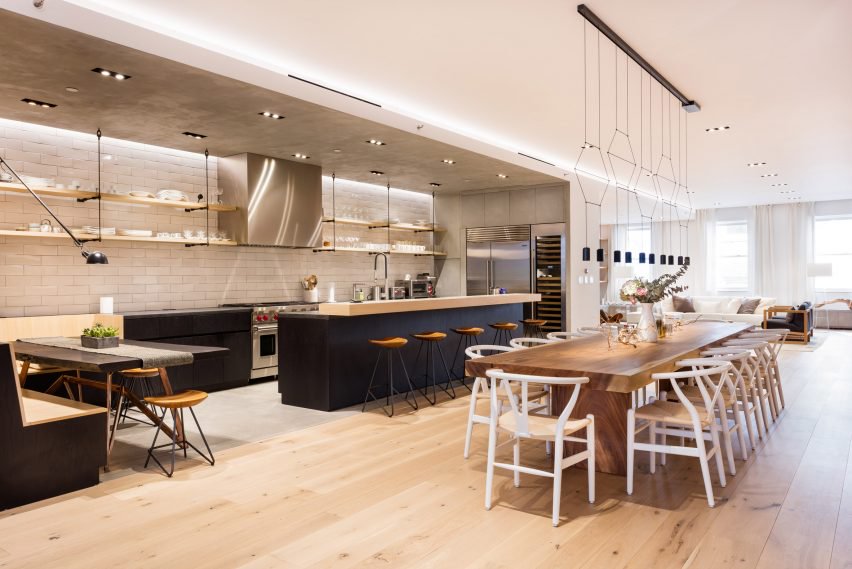 The five-bedroom apartment was originally a pair of lofts separated by a brick wall. Raad Studio joined the two properties and kept the existing wall to create a new, larger home that now measures 4,000 square feet (1,219 square metres).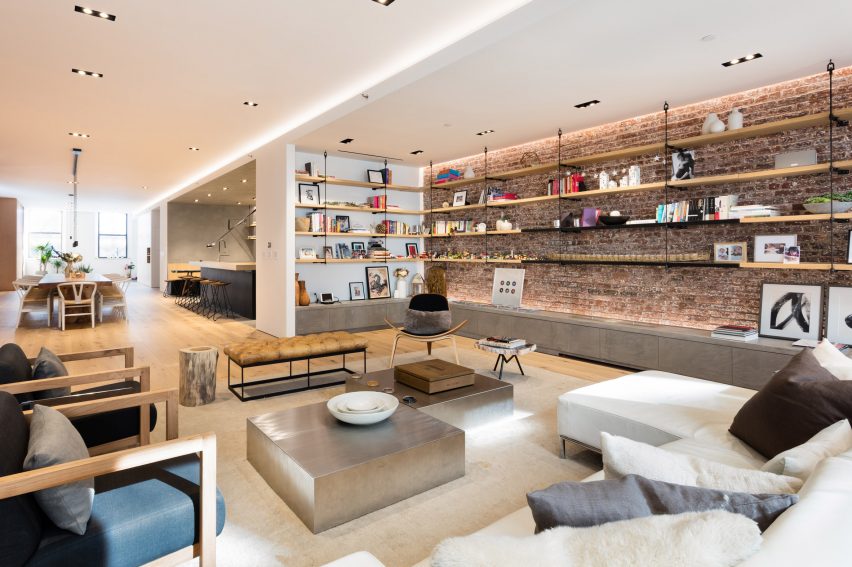 "We did some investigation, and we realised that the brick wall that divided the floor in half was in fact a series of brick arches," said the studio.
These archways influence the layout of the space. Each is fitted with custom black steel doors, leading to a series of rooms off a main living area.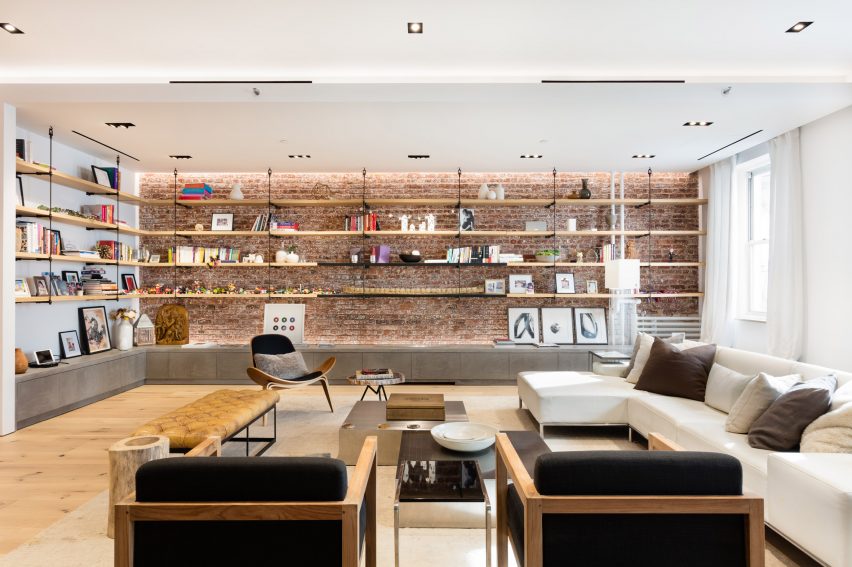 The original brick wall divides the home between public and private areas, with an open-plan kitchen and dining room on one side of the house, and bedrooms on the other. Light-stained wood floors and white walls line most of the interior.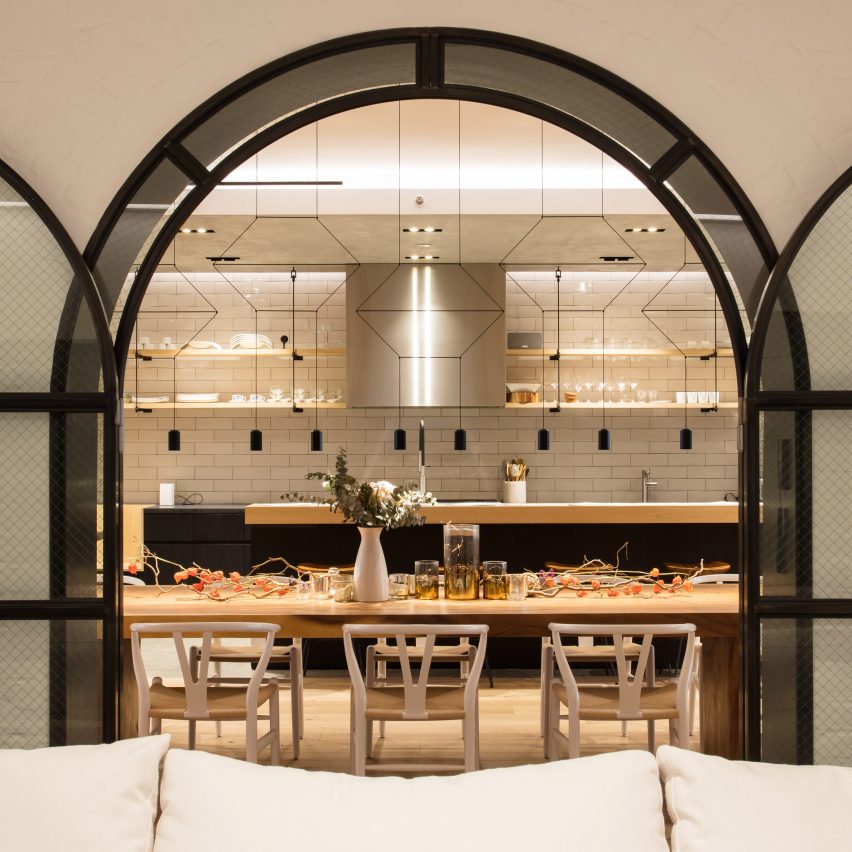 Upon entering from an elevator is a foyer with a concrete floor, a collection of plants, and an oversized daybed that leads through to the main part of the home.
A large dining table is formed from a thick slab of wood that measures 18 feet (5.5 metres) long, and is surrounded by 12 white Wishbone Chairs by Danish designer Hans J Wegner.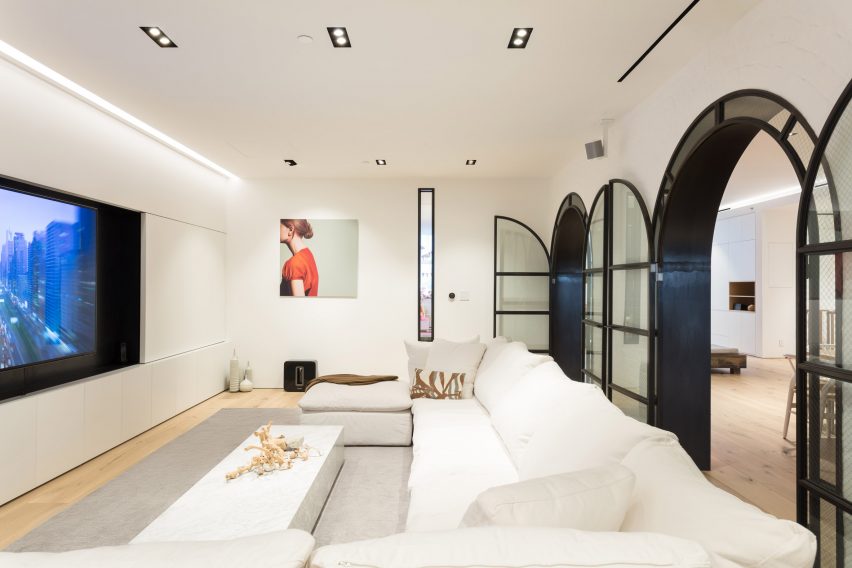 A semi-attached kitchen and eating nook are lined with white subway tiles, open-air shelves, dark cabinets and concrete floors. A sitting room located at the other end has built-in floating shelves to match, along with a row of windows.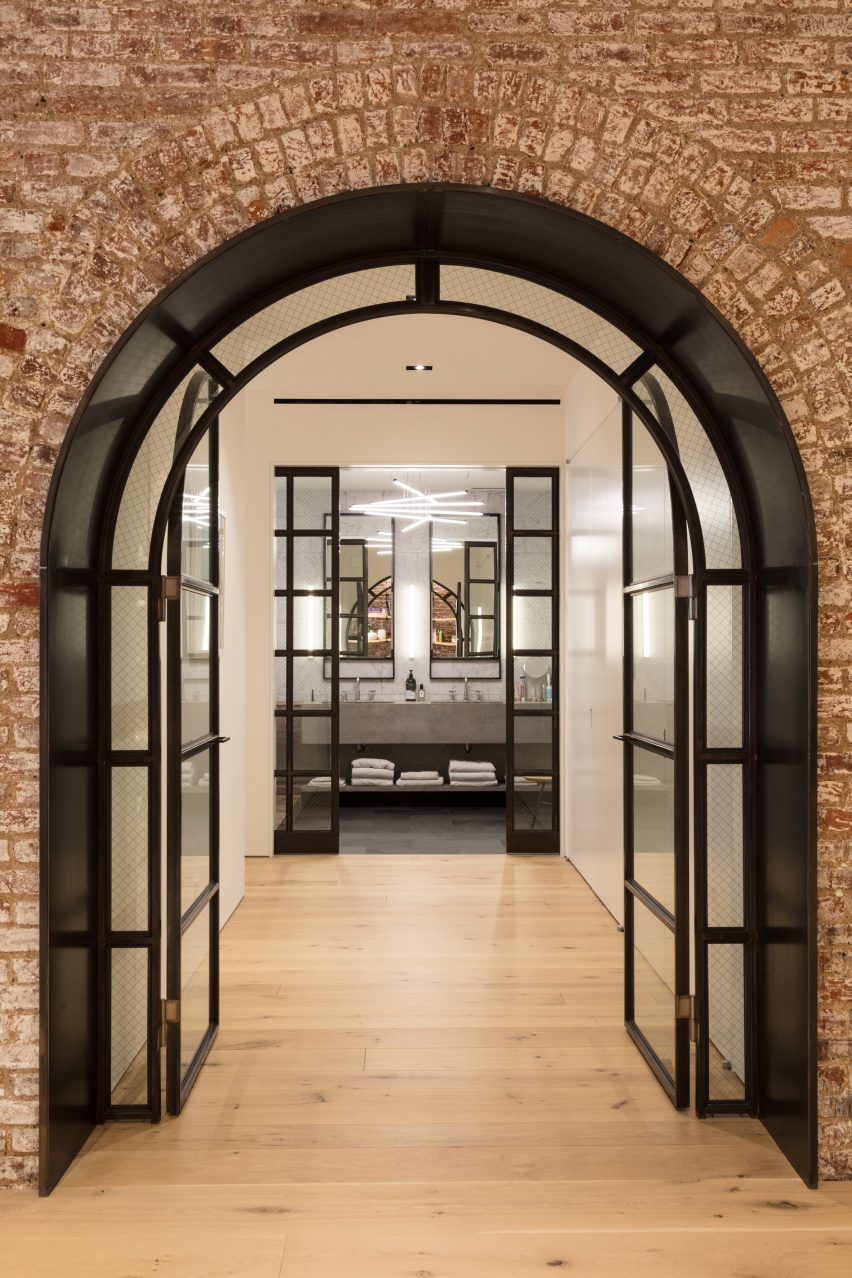 The various spaces past the archways include a media room with a large white U-shaped couch, a play room, and a large master suite.
"Spaces on the other side of the arches became a fun way to instil the design with a sense of curiosity and discovery," said Raad Studio. "In this way we were able to heighten the sense of scale by juxtaposing small, cozy spaces with a huge main space."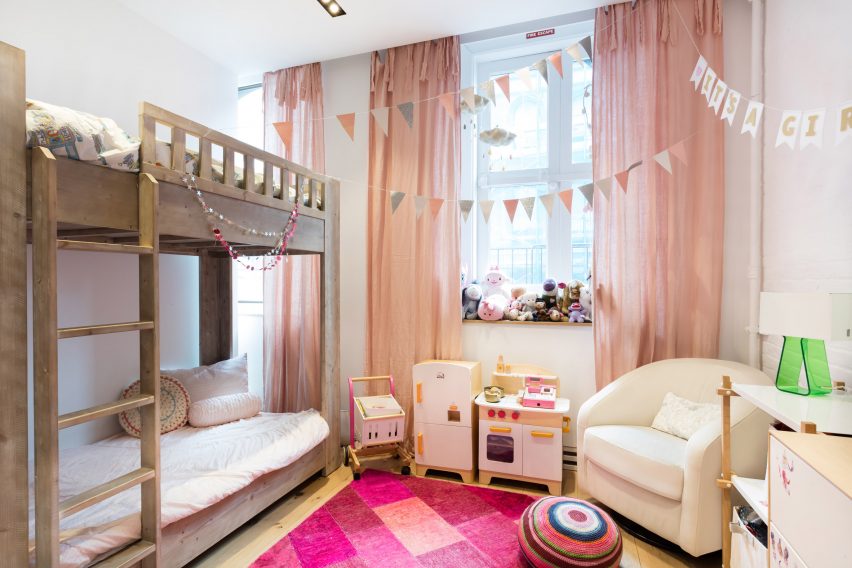 Three more bedrooms, with one that serves as an office, are also situated beyond the exposed brick wall. Each has its own private bath, while a laundry room and separate bathroom near the entryway complete the transformation.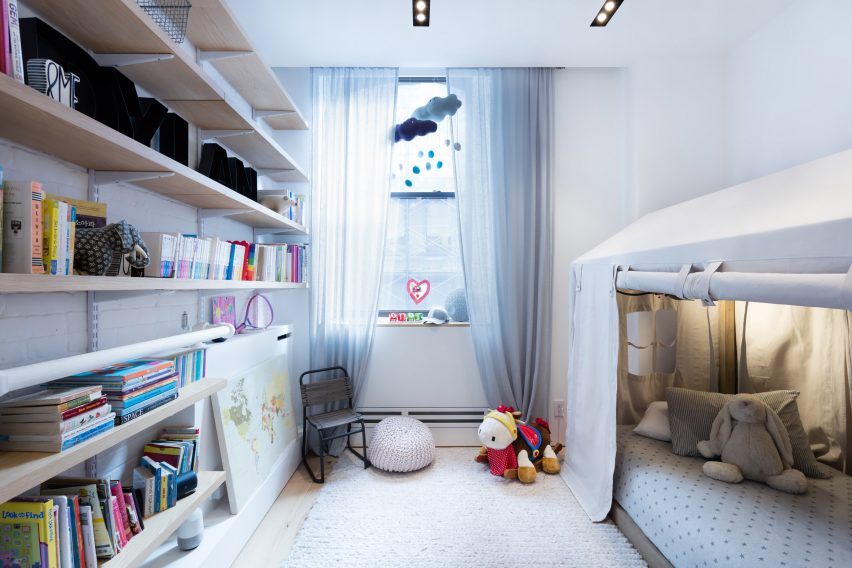 Tribeca is an abbreviation of Triangle Below Canal Street, and is located just north of the World Trade Center.
The area has become a trendy spot for affluent residents, in homes that include a renovated loft with exposed steel pillars by Office of Architecture, a white-walled duplex designed around storage by Space4Architecture, and another enlarged home with a glazed angular rooftop unit by WORKac.
Photography is by Robert Wright.