Started by the doctor couple Dr. Hema and Dr. Gopi, the Little Moppet Heart Foundation has been saving little hearts all over Tamil Nadu for a while.
The sole meaning of life is to serve humanity. – Leo Tolstoy
Love, kindness and service are all words that we rarely come across in today's world. Newspapers abound with reports of violence, bigotry and plain hatred. It's enough to turn anyone into a cynic, but sometimes you hear about people who dedicate their time, money and effort to make the world a better place. And it's people like them that restore our hope in humanity. Just like Dr. Hemapriya and her husband Dr. Gopi, a doctor couple who gave up lucrative medical careers to start the Little Moppet Heart Foundation.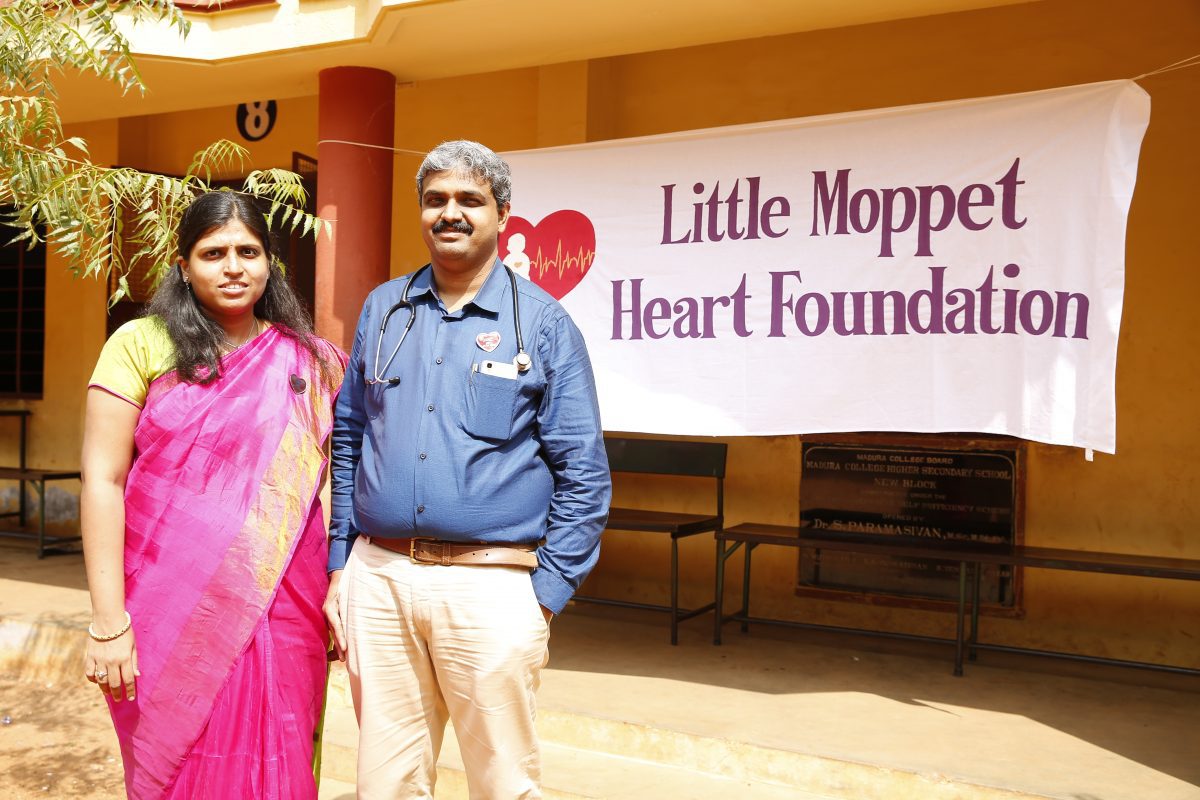 As doctors working regularly with children suffering from Congenital Heart Disease, they realized that several children were missing out on essential treatment just because their parents couldn't afford expensive surgery. Dr. Hema and Dr. Gopi realized that they couldn't just sit by and watch as children got turned away from hospitals due to lack of funds.
According to recent reports, Congenital Heart Disease or CHD is found in 2 out of every 100 children in the country. Several thousand such affected children continue to lead their lives in despair just because their families cannot afford the costs of treatment. As the doctor couple decided to leave their jobs and start the foundation, they had just one mission – to offer free medical treatment to every underprivileged kid with CHD. The dream was clear – to make India CHD-free.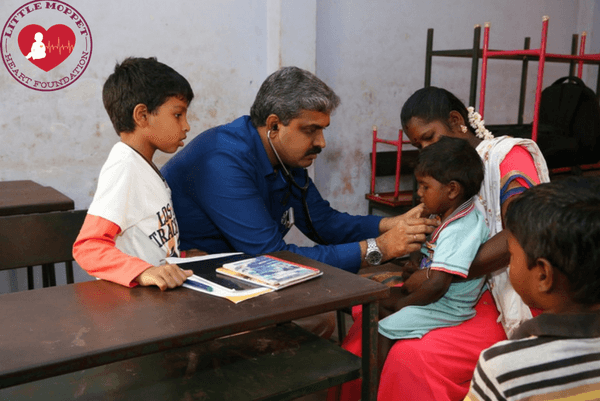 Based out of Madurai, the foundation started reaching out to poor kids in and around the city. Dr. Gopi, a Pediatric Cardiac Surgeon, and Dr.Hema, a doctor turned entrepreneur, were personally involved in conducting free camps. The foundation starts out with diagnosing the children, arranging for surgery and continues with periodic follow ups and counselling for worried parents.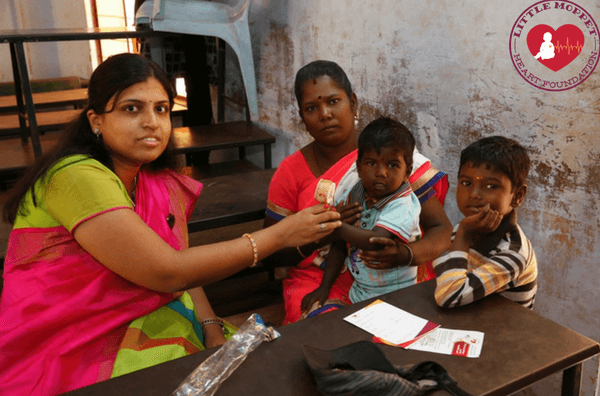 At times when time is money and patients are being fleeced by corporate hospitals, LMHF comes as a saviour for children with CHD. The foundation has slowly been gaining more attention through awareness campaigns. Recently, CNN News 18 Channel featured a story on LMHF and the services of Dr. Hema and Dr. Gopi. You can watch the video clip of the news story here.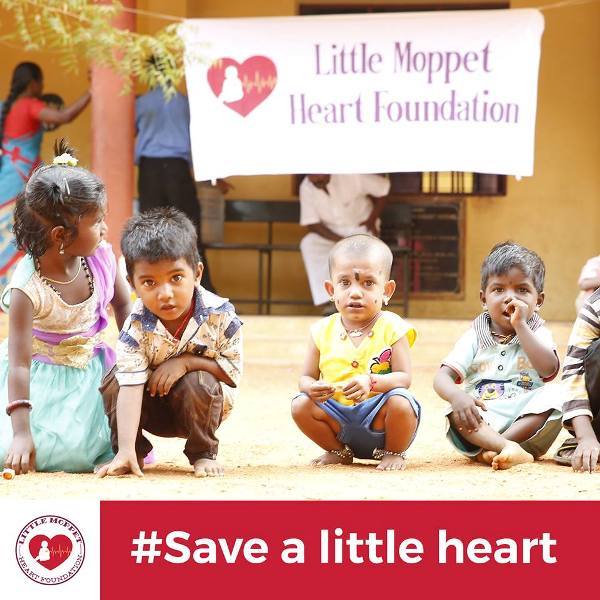 In our society, it is common for us to offer various forms of wealth to the Almighty, seeking divine blessings. Since children are living expressions and blessings of the Lord, wouldn't it make more sense to offer them something as well? Tiny contributions from every person can help this doctor couple achieve their dream of a CHD-free India. Dr. Hema and Dr. Gopi are living inspirations for the rest of us. May God bless them and help them in their mission to Save Little Hearts.