This Simple Cauliflower Rice is absolutely fantastic. It is healthy and extremely flavorful. It is super filling and is perfect for a quick, easy and healthy meal or side dish.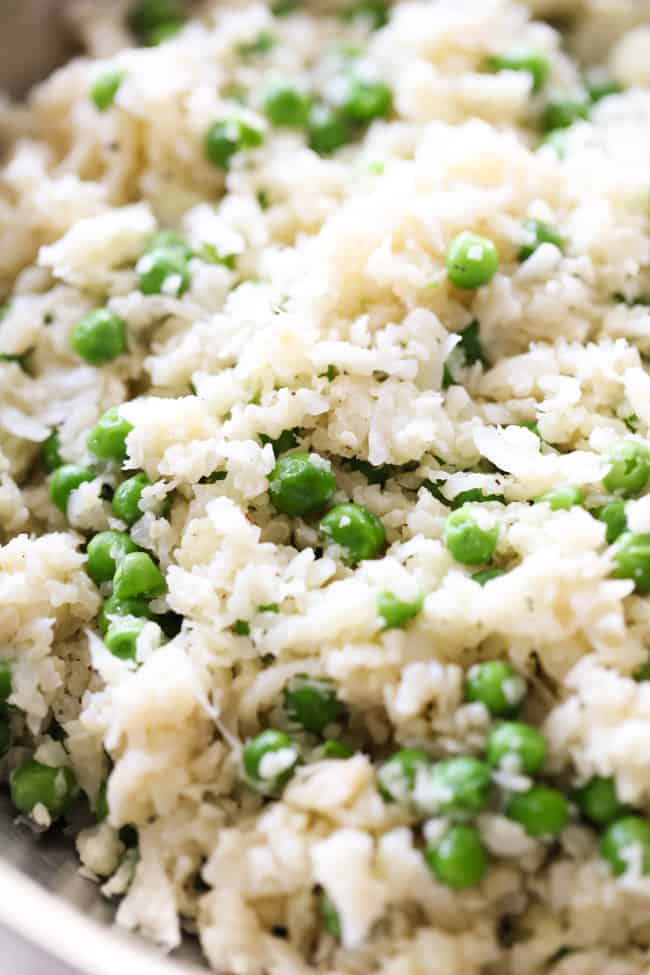 I love a quick easy and healthy meal. My dad recently started making a lot of healthy meals and this one actually came from him. I didn't believe him when he told me how good it was, but then my mom started raving about it, too. When I finally was able to give it a try, I was converted! This is coming from someone who is not a rice person at all, but I absolutely LOVED this recipe!
Cauliflower Rice is everywhere now. I see it in the frozen section at the grocery store. My local grocery store actually makes some in store and sales it fresh. I like to make it own but I love that it is a current trend! It makes getting my kids, who love rice, to willingly and happily eat some veggies.
IS CAULIFLOWer RICE GOOD FOR YOU?
YES! It is extremely good for you! Cauliflower is packed with vitamins and fiber and is low in calorie.
This Simple Cauliflower Rice is extremely flavorful and comes together rather quickly. It literally only has 5 ingredients. I eat it as a meal all by itself. One recipe makes A LOT. So you could always just whip up a portion of it if you want and freeze the rest.
CAN YOU FREEZE CAULIFLOWER RICE?
Yes! After grating it, simply put it in a freezer bag and lay flat. You'll need to cook it a couple extra minutes when you use it but it works and tastes great!
You could also use it as a side dish if you want as it would pair perfectly with a lot of main dishes. Once you try this recipe, I almost can guarantee you will be hooked, too!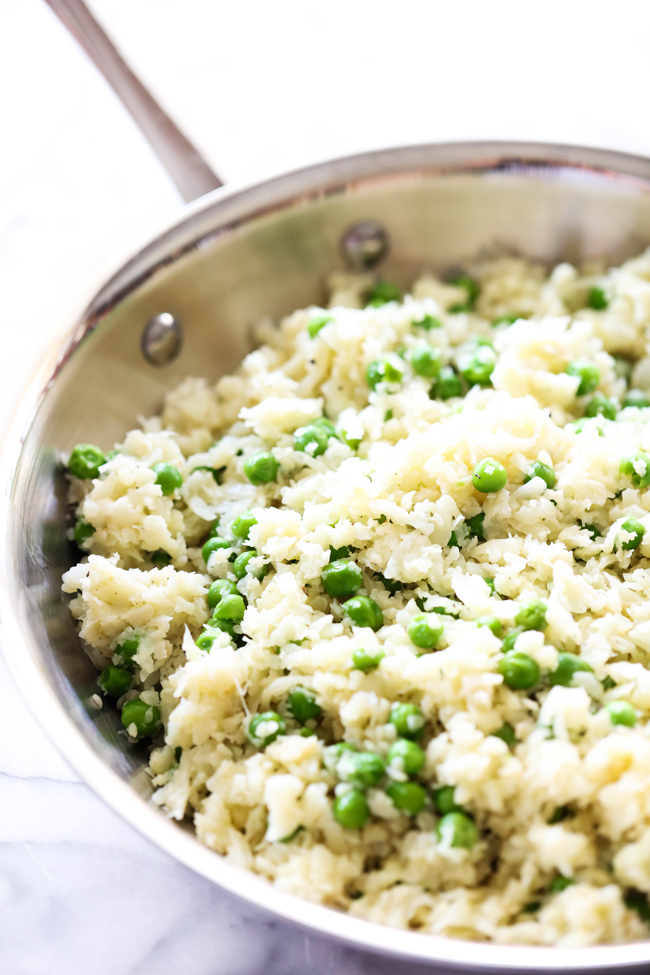 Simple Cauliflower Fried Rice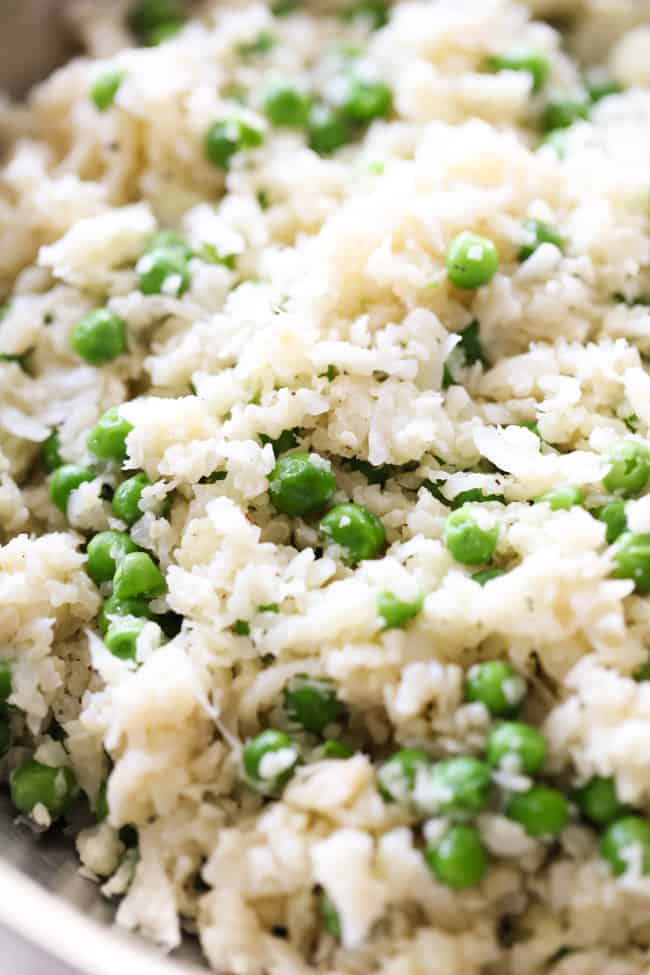 Author: Nikki
Recipe type: Side Dish
¼ cup butter
1 head of cauliflower, about 5½ cups grated up
1 cup frozen peas
½ teaspoon salt
¼ pepper
Using the largest grate side of a grater, grate all the cauliflower. The grated cauliflower should look a lot like rice.
In a large skillet over medium heat, melt the butter.
Add the cauliflower, salt and pepper and cook on high for 3 to 4 minutes stirring often with a spatula.
Add the peas and cook and additional 2 minutes.
Serve hot.
3.4.3177
Enjoy!
SaveSave
SaveSave