by Wendy Nguyen, Wendyslookbook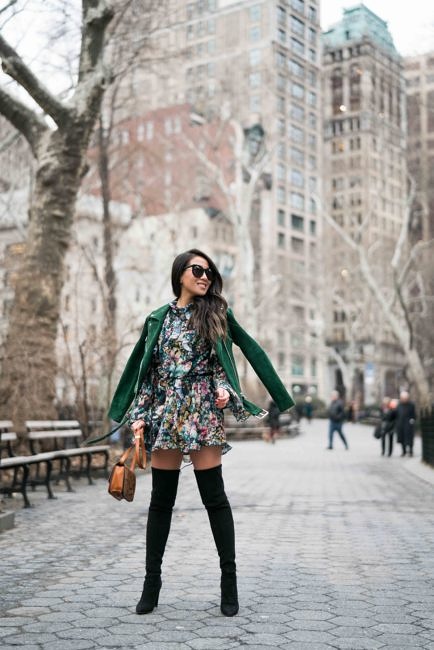 Sharing a timeless combination today… floral dresses with suede jackets!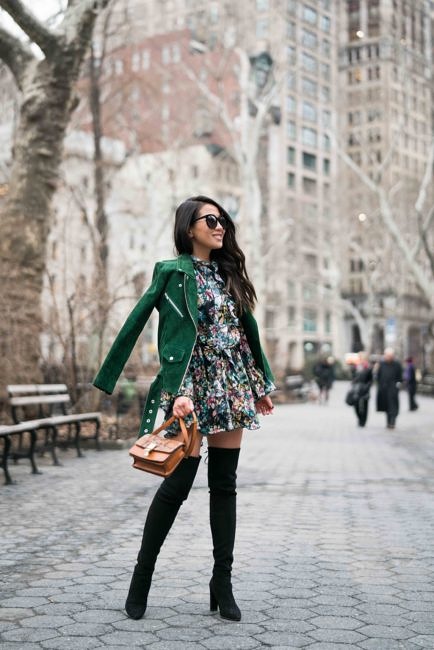 I'm so excited for spring! Winter, please come back later! I can't wait to do more florals and enjoy wearing a single layer sans tights and thermals. I find that one of the best ways to celebrate spring is incorporating rich jewel tone colors. Beautiful emerald green, baby blue, soft rose, or cherry red colors with floral dresses… the definition of spring awakening! Just in case you're looking to add a little vibrancy into your spring wardrobe, below are a few suede color options that are perfect for spring.
:: Best of Colored Suede Jackets ::
Under $150 :: ASOS magenta suede jacket (beautiful color!) | BlankNYC burgundy suede moto (highly rated and timeless!) | River Island emerald faux suede jacket | Old Navy suede-knit rose moto (great spring color!) | H&M dark green suede moto | Bagatelle red faux suede jacket
Under $400 :: Veda dark blush suede jacket (great earth-tone color!) | ASOS brown suede jacket (classic!) | Neiman Marcus baby blue suede jacket (perfect for spring!)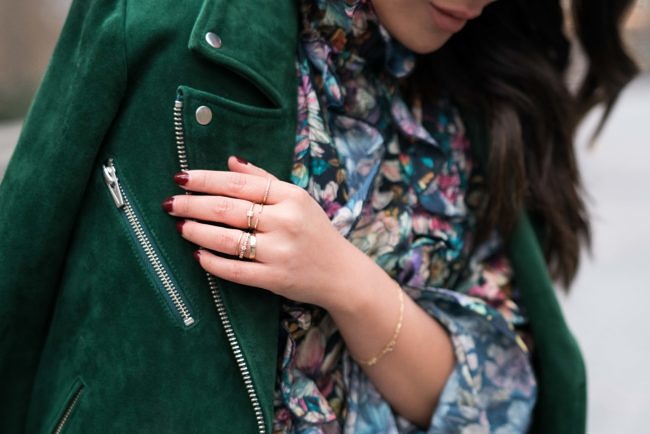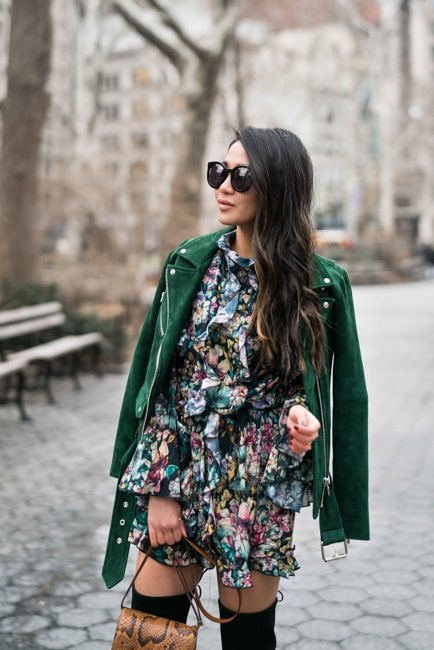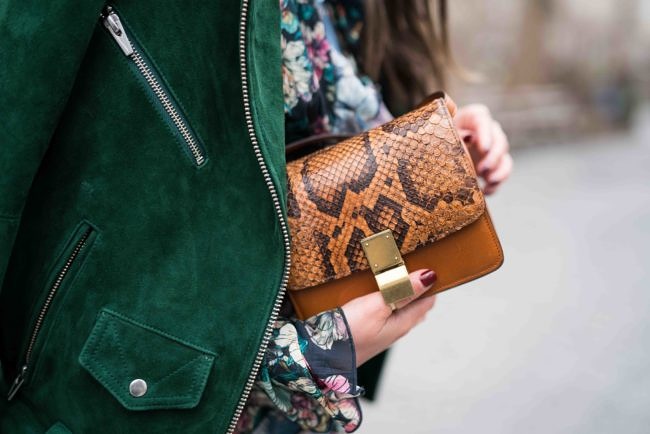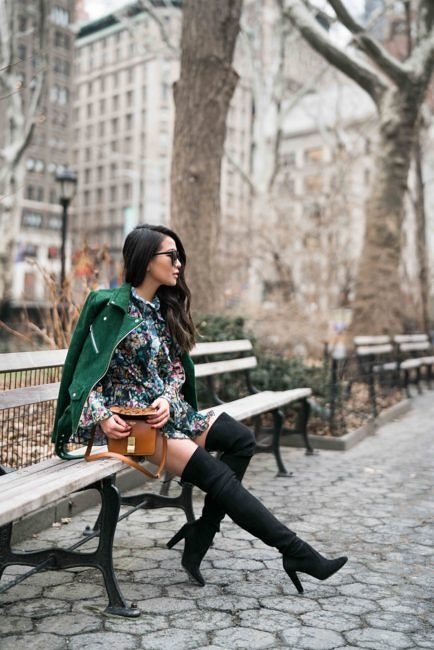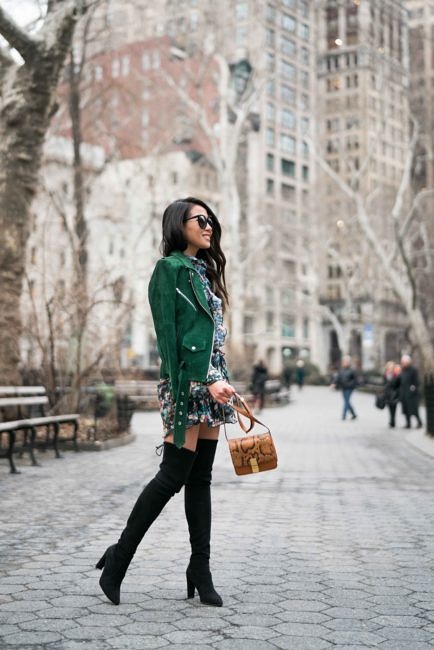 Hope you had a great weekend and thank you so much for reading!
:: Outfit ::
J A C K E T :: Veda suede jacket (more colored suede jacket options above)
D R E S S :: H&M floral dress (under $50)
S H O E S :: Stuart Weitzman boots (similar Linea Paolo for under $160)
B A G :: Celine
A C C E S S O R I E S :: Karen Walker sunglasses | Audry Rose baguette ring |
Catbird band (it's personalized with our initials =)