Sugared Cranberries Recipe – These sparkly sugared cranberries come together quickly and easily with just two simple ingredients! Beautiful as garnish for cakes, cookies, cocktails, or to serve as a sweet, yet tart treat!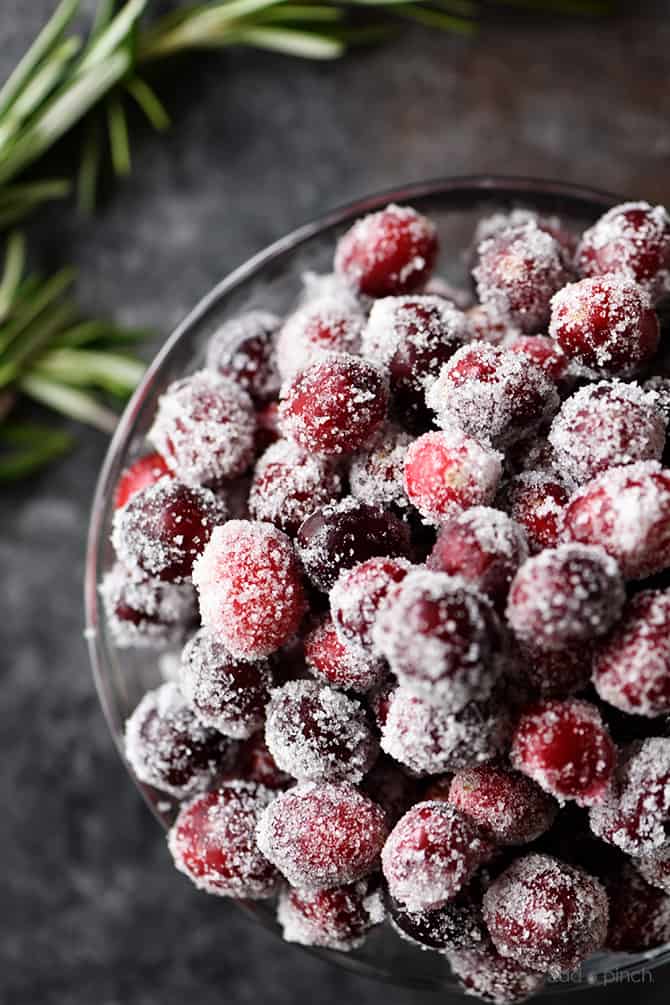 My fascination with cranberries continues with these beautiful, sparkly sugared cranberries that make everything that you serve them on more festive, fun and elegant!
They couldn't be much easier to make, with just two simple ingredients – fresh cranberries and sugar!…
The post Sugared Cranberries Recipe appeared first on Add a Pinch.