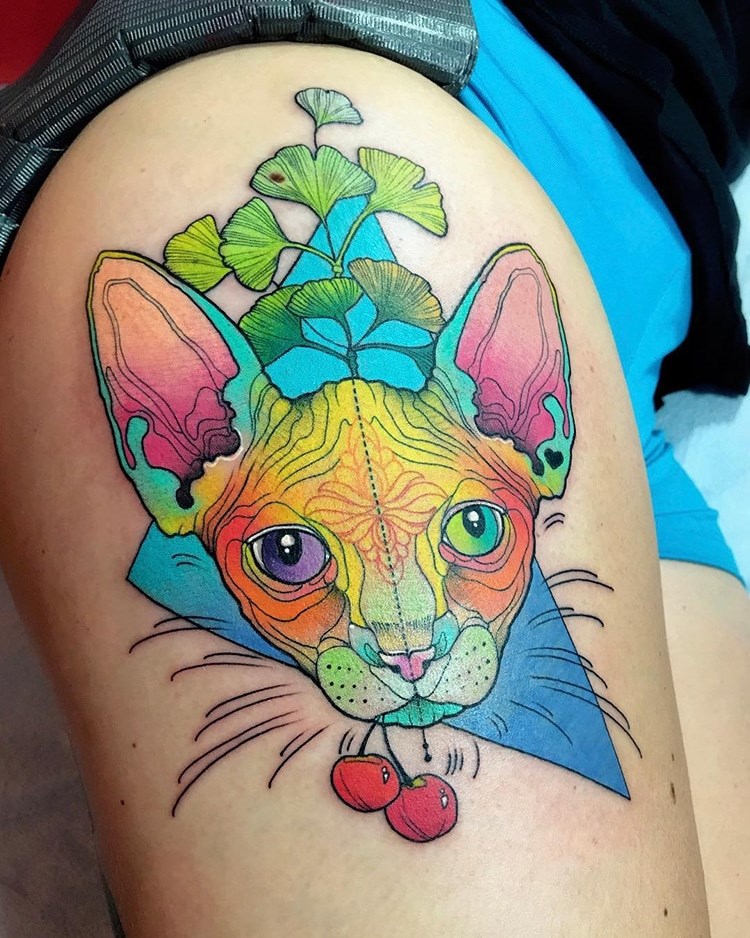 So this is what happens when animals meet vibrant colors… you get amazing works of art! So why not go a step further…
Vancouver-based tattoo artist Katie Shocrylas specializes in psychedelic tattoos that pop from the skin in an array of vibrant colors! So how does she do it? Well, she outlines her work with a combination of delicate black line and dots. Shocrylas's illustrative style depicts portraits of multi-colored animals often framed by geometric shapes, iridescent crystals, leaves, flowers, you name it!
Each piece of art is not only colored in vibrant ombré hues that show striking energy, but are a one of a kind pieces. Luckily, she doesn't do just one or two types of animals. Ranging from cats & dogs to birds, tigers, monkeys and even dinosaurs! You just name it!
Check out her amazing work
Website/ Instagram (H/t: MyModernMet)