This month's early onset summer has sent many into a sandal-related panic—from the SOS pedicure to the hunt for something that will last until September. There is one pair of Zara sandals, however, that we keep spotting on our Instagram feeds, and the design defies the £26 price tag. Zara's crossover strap leather sliders in tan, blue and a bold red are elegant and expensive-looking, but the price means that if you want, you could even buy all three. If you work in a sandal-friendly office, these are a smart option that will truly work seven days a week in the summer months. Keep scrolling to see and shop the Zara slides.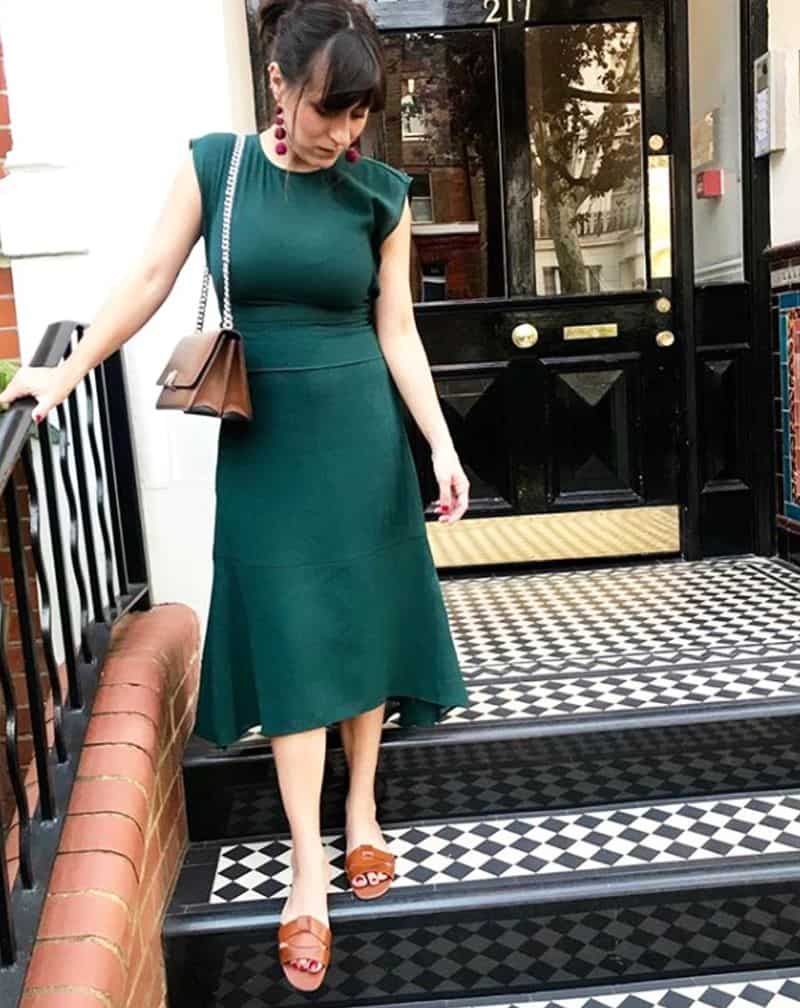 Style Notes: Katherine Ormerod shows these sandals look great for formal occasions, pairing the tan version with a green midi Cefinn dress.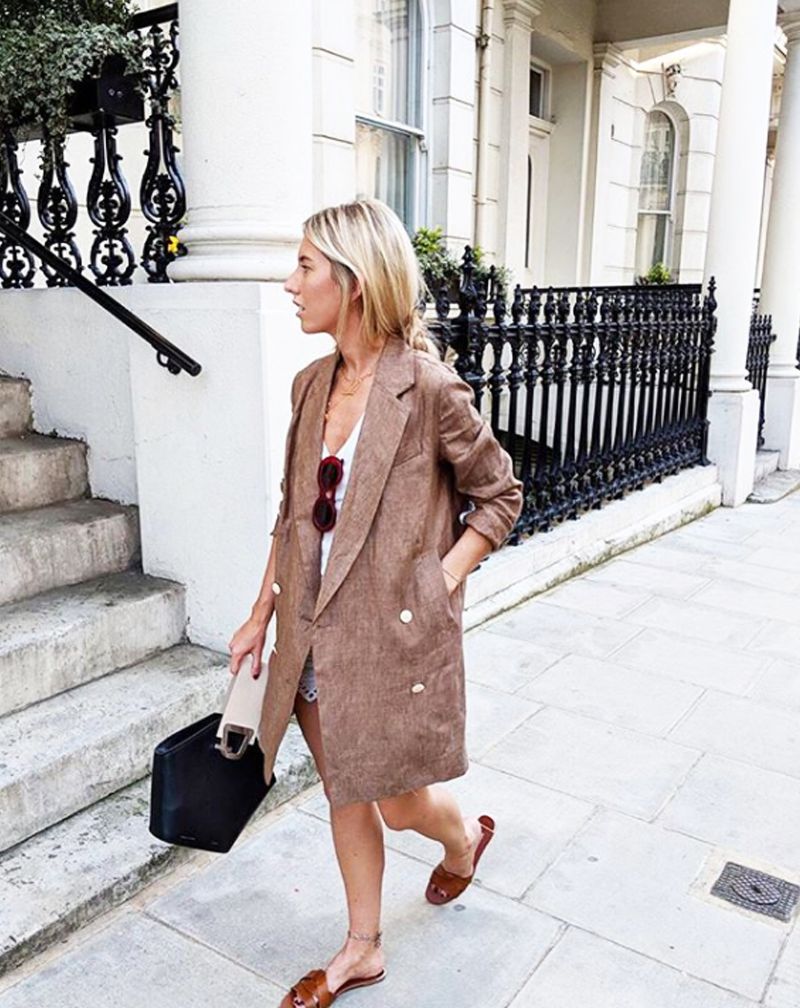 Style Notes: Hannah Lewis shows that the tan sandals look seriously expensive when paired with a double-breasted jacket.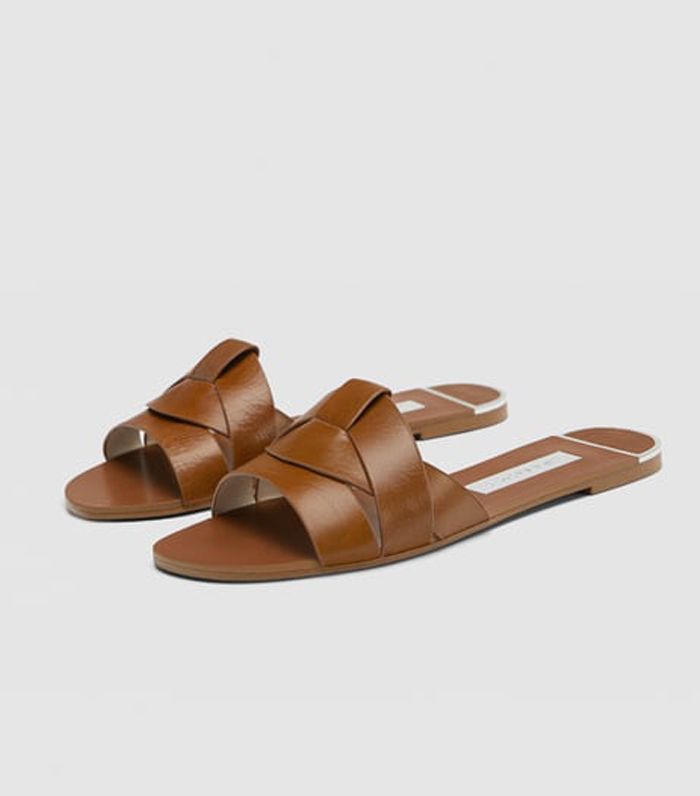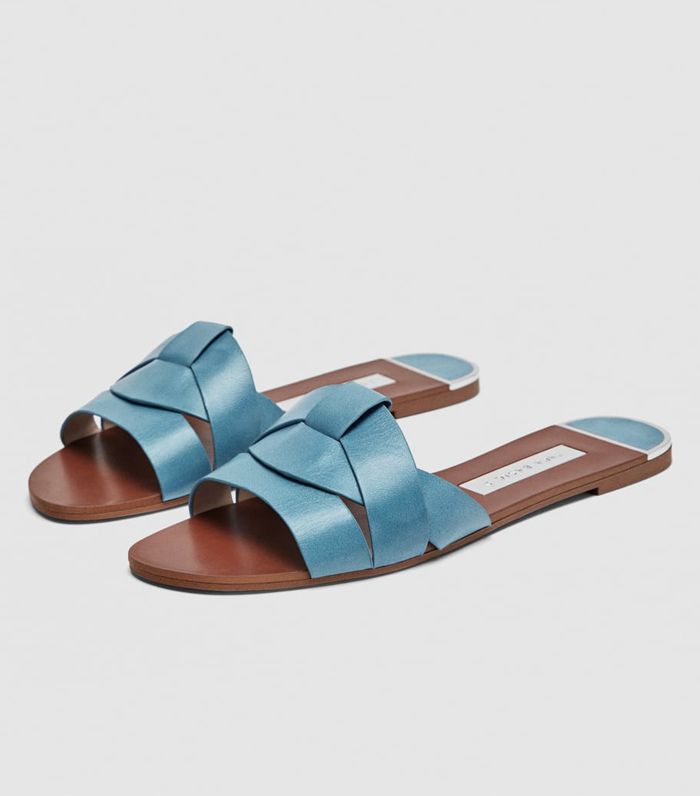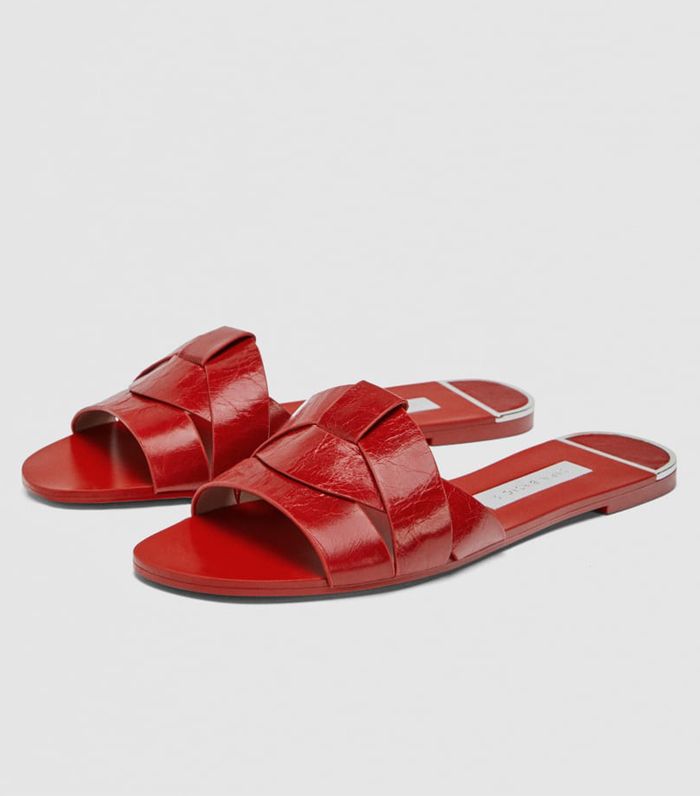 Join our conversation about swimwear over on our shopping Facebook group, So… Should I Buy This?
Opening Image: Style Stalker