We take a long look at the new design items featuring at Ambiente 2018, whether they're mythical embroidered eyes with gold highlights or 3D ornamental faces. There are no limits to the wealth of ideas on offer and the most exciting thing is that they offer real ritual and magic behind all each beautiful object.
The eyes have always held great significance for – and that's long before Humphrey Bogart uttered the lines "Here's looking at you, kid" to Ingrid Bergman in Casablanca. They are shrouded in mystery and superstition, in magic and passion. In ancient Egypt, the eye was associated with resurrection. In Jewish tradition, 'black-eyed peas' are eaten at New Year for good luck and prosperity. The eye in Fatima's hand, a symbol popular in the Middle East and North Africa, is thought to ward off the 'evil eye'. And many Christians believe God is 'all-seeing'. The eye as a symbol is all around us. No wonder today's designers and manufacturers can't get enough eyes and faces on their products. These new designs are now showing up on cups, cushions, throws, purses, jewellery and even pullovers and trainers. And decorated with a touch of gold and glitter, they are certainly glamorous enough for the upcoming seasons!
Mystical images from the past serve as inspiration for designers and manufacturers, as they weave them into the objects of our dreams. Many are reminiscent of Egyptian hieroglyphic murals or old frescos carved from stone. With their eyes on the prize, these magnificent items are also opulent: perfect for providing festive cheer. The twist in the tale is a clever combination of old and new, like the light tubes that turn Fatima's eye into a stunning lamp.
When we say something is 'a sight for sore eyes', we're not just paying lip service to how attractive it is. When we like someone we 'eye them up'. What better way to show our liking than with lips and smiling faces? You guessed it: Faces also feature in the latest interior design trend. Fine lines and materials add to the attraction, together with materials such as wood, glass and steel. These pieces are understated and eye-catching. In other words, there are as many styles in this trend as there are interpretations of the face and eye as symbols. No two items are the same. Let's cast our eyes over some of the loveliest examples.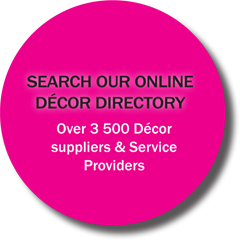 Related