Before Brits discovered the term 'hygge', the pinnap of chic hibernation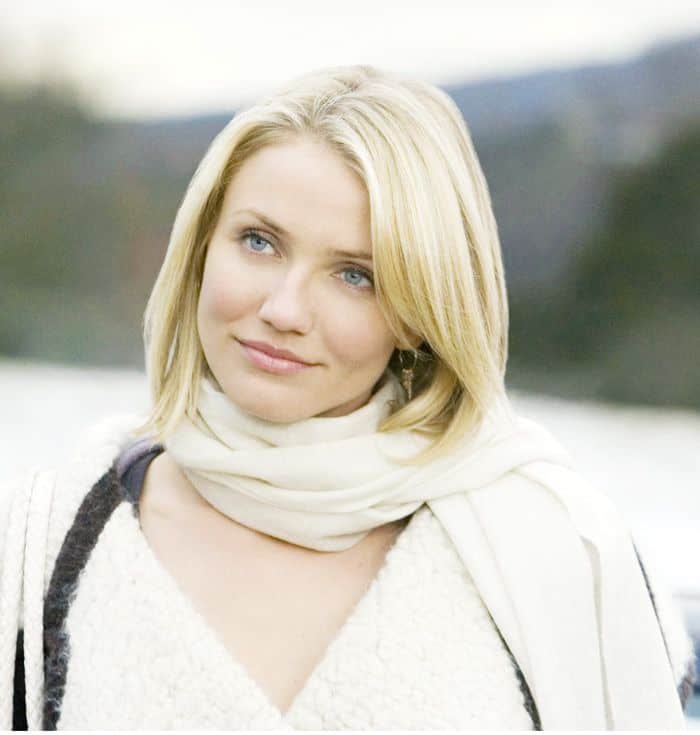 The frigid period between Christmas and the New Year is all about bundling up—just like Cameron Diaz's character did in her cream cashmere cable knits, snug beanies and cosy shearling coats. Every time we watch the film, major fashion feelings come flooding back to us again. Want to bundle up like one of our favorite winter style icons? We've found 11 pieces that will help you perfect Cameron Diaz's infamous Amanda Woods look—from a dreamy Whistles coat to the comfiest cashmere socks.
Scroll through the slideshow to shop our edit of pieces that will make you feel like Cameron Diaz in The Holiday.