by Amy Frearson
With Milan design week about to start, we asked designers to name their favourite hangouts in the city. Highlights include a plant-filled gin distillery, a "chocolate factory" and a locomotive factory converted into a gallery.
---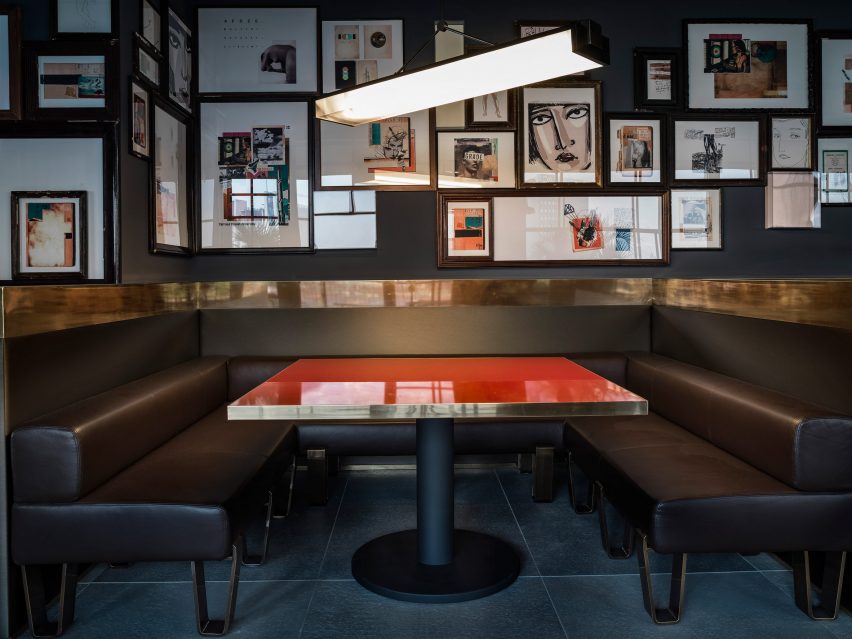 Ceresio 7, nominated by Fabio Novembre
Fabio Novembre, who calls Milan his home, nominated a series of his favourite spots. Among them is this fashionable rooftop restaurant, which boasts a swimming pool and one of the best views in the city.
---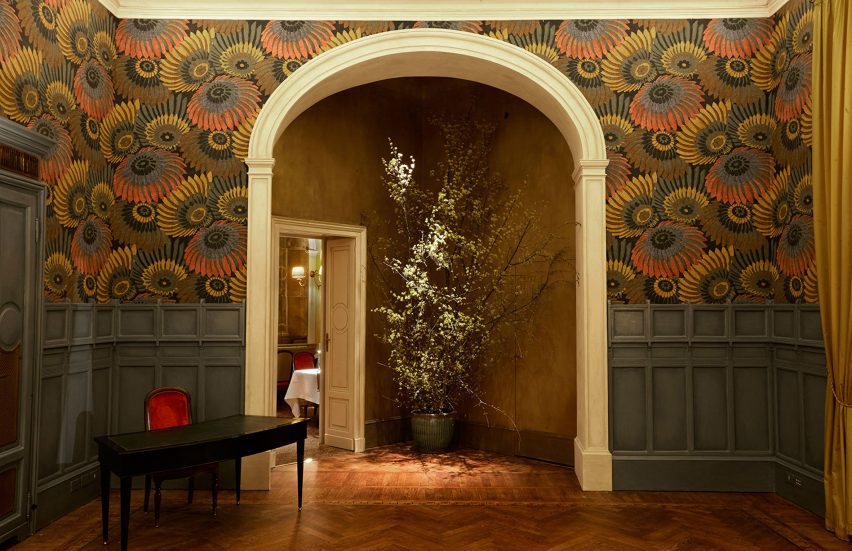 Ristorante Cracco, nominated by Fabio Novembre
Former masterchef judge Carlo Cracco is behind this decadent eatery near the Duomo. Novembre describes it simply as "the best restaurant in town".
---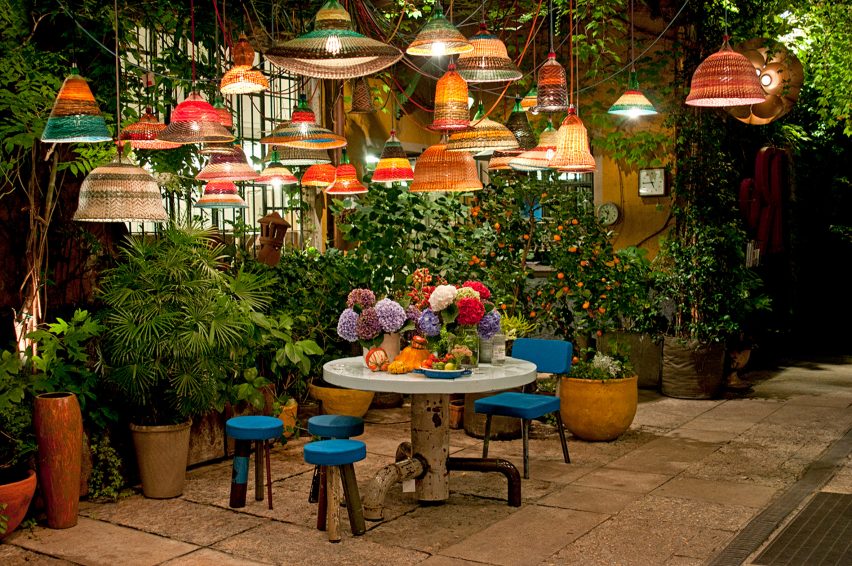 Galleria Rossana Orlandi, nominated by Benjamin Hubert
Rossana Orlandi's eponymous gallery is a must-see exhibition venue during every Milan design week. But London-based Benjamin Hubert also recommends staying for lunch.
"If I'm in the neighbourhood during the day, I will try and take five, and have a bite to eat and drink at Rosanna Orlandi," he said.
---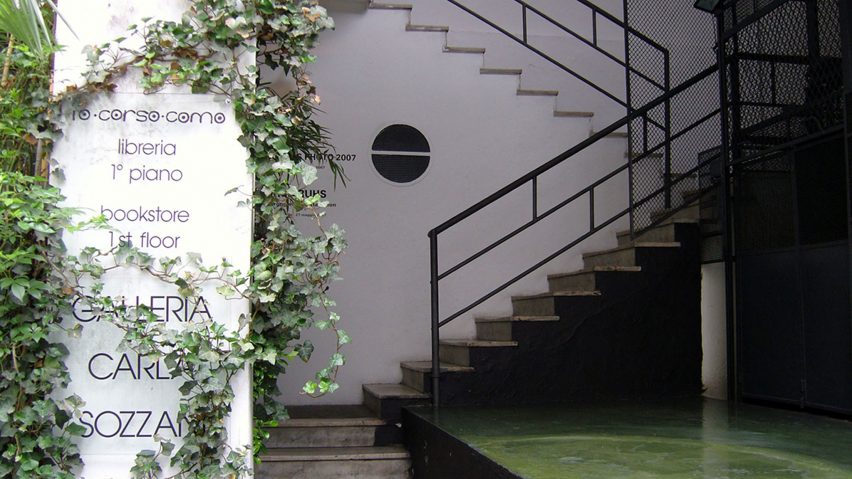 10 Corso Como, nominated by Benjamin Hubert
Hubert's other recommendation is the infamous 10 Corso Como, founded by former Italian Vogue editor Carla Sozzani to bring together art, design, music and food.
"I will also try to go and see what I can pick up in tech or fashion," said Hubert.
---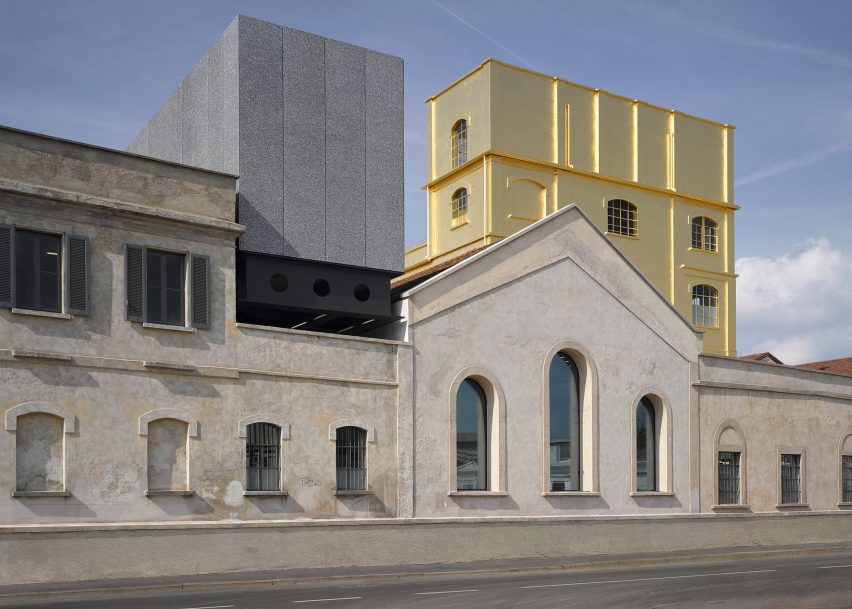 Fondazione Prada, nominated by Lara Bohinc
It only opened three years ago, but this arts centre is now popular with many, including Milan-design-week regular Lara Bohinc.
Designed by OMA, the facility features a "haunted house" clad in 24-carat gold leaf, a cinema camouflaged by mirrors and a cafe designed by film director Wes Anderson.
---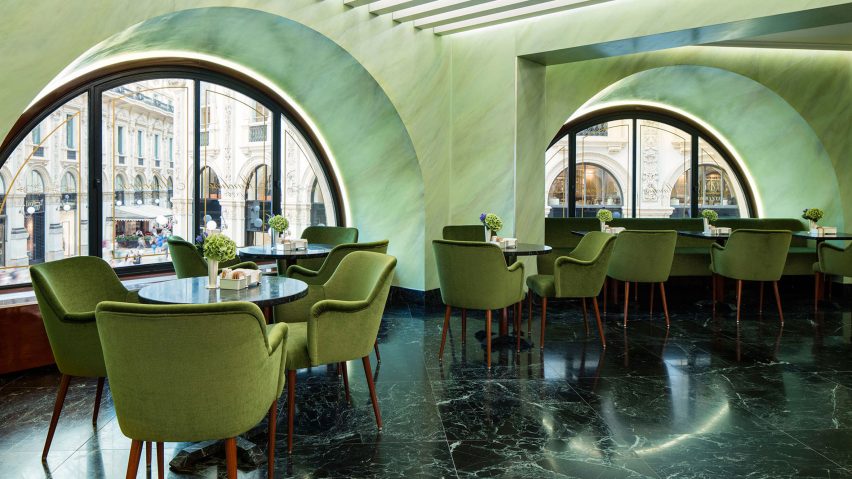 Pasticceria Marchesi, nominated by Ilse Crawford
A Milan institution, this pastry shop and coffee bar chain is also part of the Prada family – after being bought by Miuccia Prada in 2014. There are now three in the city, including the original on Via Santa Maria alla Porta.
"Here, even fast moments are wrapped in an elegant ritual," said London-based designer Ilse Crawford. "It has beautiful cups and tiny pastries to start the day, and staff seem to have worked there forever."
---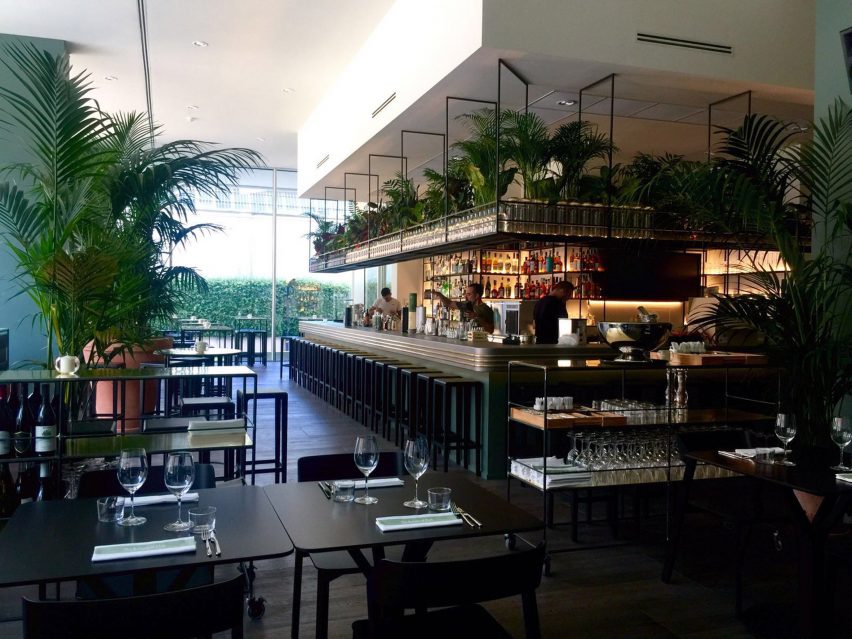 The Botanical Club, nominated by Fabio Novembre
This bar and restaurant group describes itself as the first Italian micro distillery. Its speciality is gin – it boasts one of the largest selections in the city.
Novembre recommends visiting the branch on Via Tortona, for its plant-filled interior.
---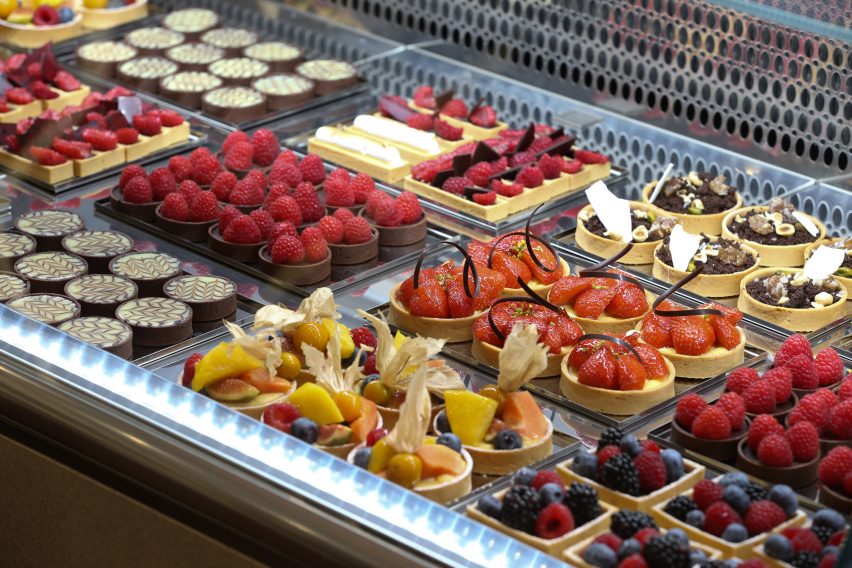 Pasticceria Knam, nominated by Fabio Novembre
Novembre describes this patisserie as "the chocolate factory". It offers a range of carefully crafted cakes and pastries, from fruit tarts to panettones.
---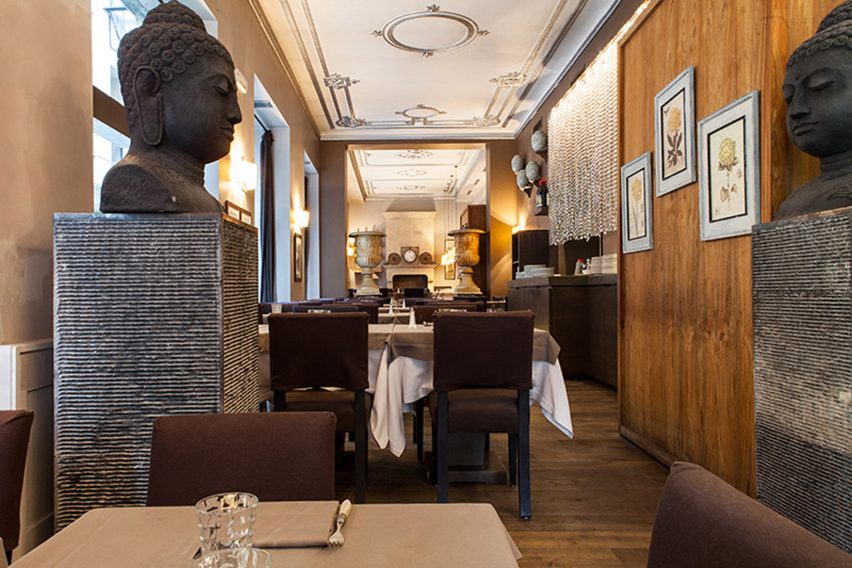 Convivium, nominated by Lee Broom
This 32-year-old Italian restaurant is located in the heart of Brera and is a favourite of British designer Lee Broom, who exhibits in Milan every April.
"I always try to visit every time I am in Milan," he said. "It's super busy, very bustling with great food and lots of authentic Italian atmosphere."
---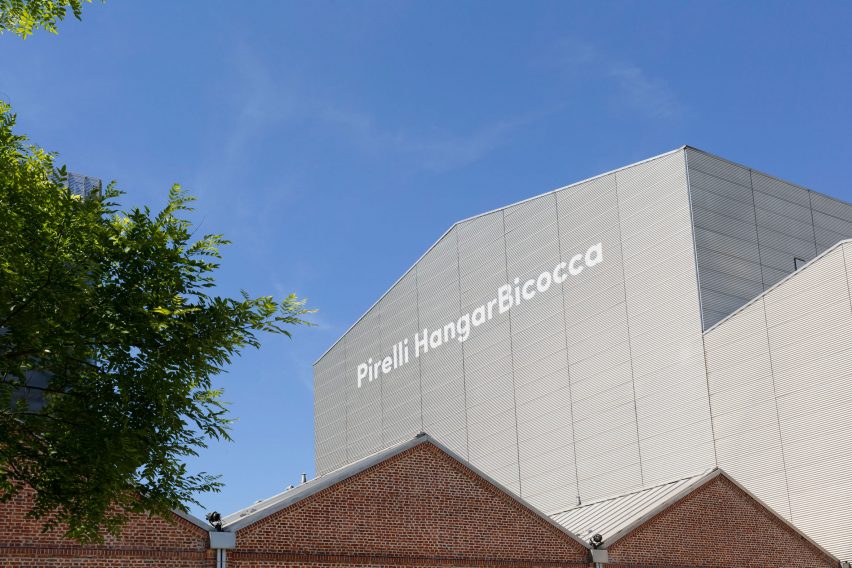 Pirelli HangarBicocca, nominated by Phillip K Smith III
A former locomotive factory, this huge warehouse is now a major venue for contemporary art. Its permanent exhibits include The Seven Heavenly Palaces, a huge site-specific artwork by German sculptor Anselm Kiefer.
Phillip K Smith III, who is designing this year's COS installation, rated it as a must-see for tourists.
---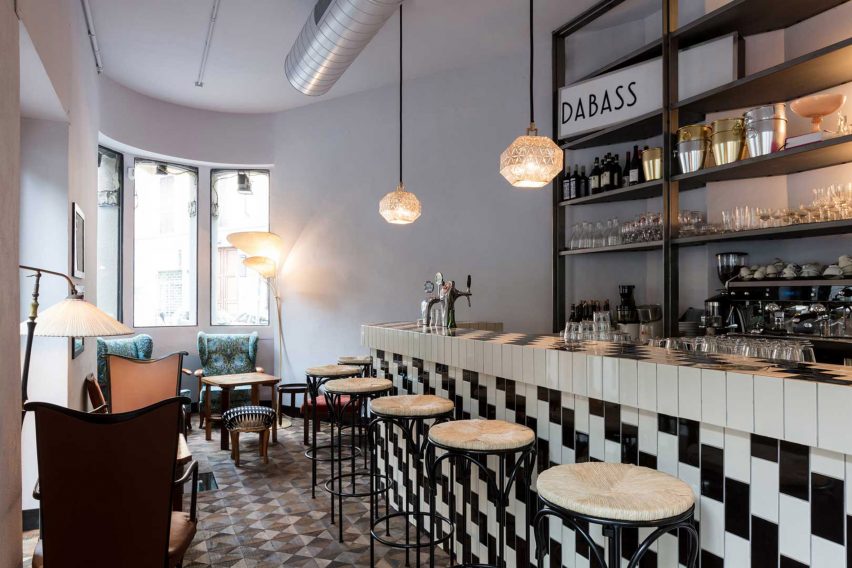 Dabass, nominated by Fabio Novembre
A 19th-century art-nouveau building in Porta Romana is the setting for this stylish bar, which is our final recommend from Novembre. It features retro interior details, from the monochrome tiled bar to the sculptural lighting pendants.
---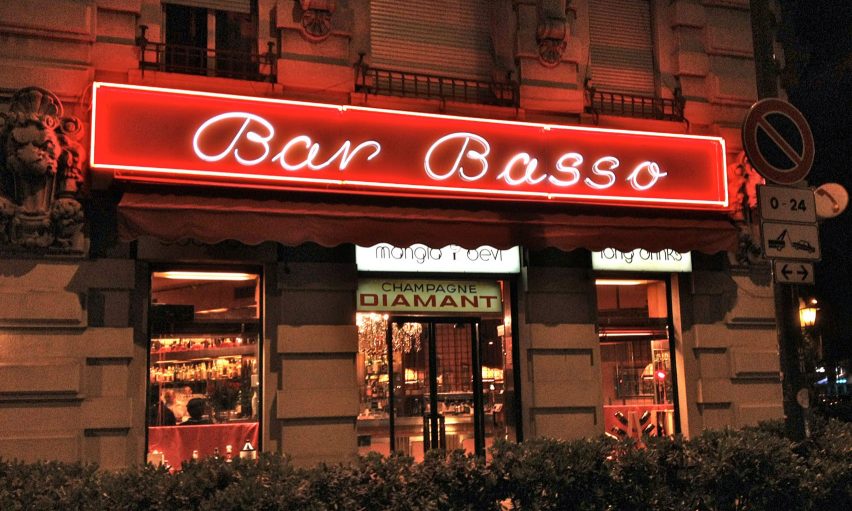 Bar Basso, nominated by Lara Bohinc
No Milan guide would be complete without Bar Basso, the undisputed after-hours hangout of the design week.
Bohinc didn't explain her choice, but according to Dezeen editor-in-chief Marcus Fairs, it is the ultimate spot for booze-fuelled networking.
"For a bar with no music, a peripheral location, a life-threatening crush and very expensive drinks, Bar Basso makes no sense as the design world's watering hole of choice," said Fairs. "Every year, people call for the madness to end and for a rival bar to emerge. But none ever does."