Paleo chocolate frosting made with only two ingredients: coconut milk and dairy free chocolate chips! SO easy to whip up and doubles as a paleo chocolate mousse recipe or even a paleo chocolate fruit dip!
Have you ever dreamed that you could make a HEALTHY, less processed version of your favorite chocolate frosting?! Well, now you've can! And you can do it with only TWO simple ingredients: coconut milk and dairy free chocolate chips (or paleo chocolate)!
SEE HOW TO MAKE THE FROSTING:
And as an added bonus, I've got THREE different ways you can use this recipe: chocolate frosting, chocolate mousse or as a delicious dip for fruit, graham crackers, or anything your heart desires.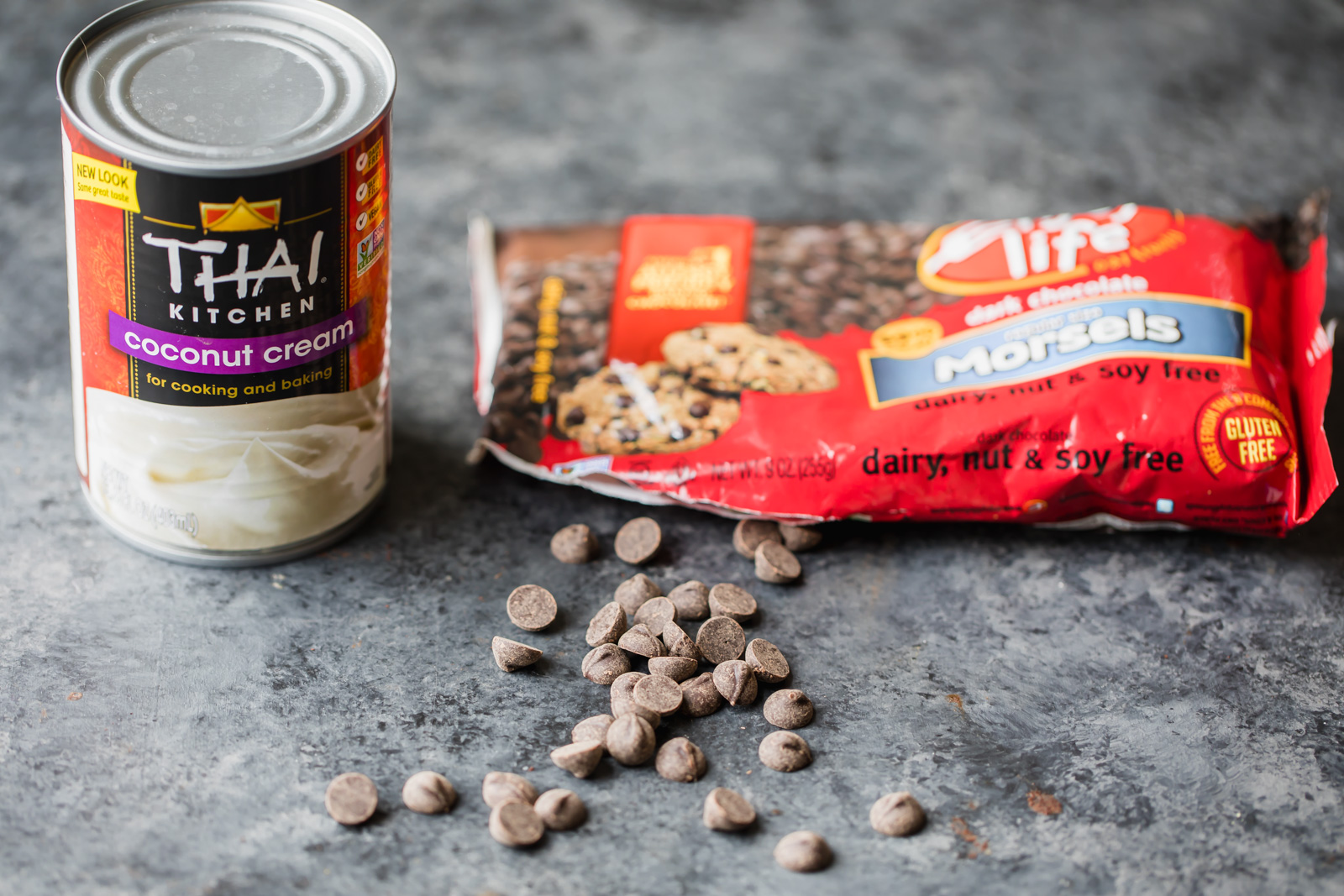 First, let's talk about HOW to make this delicious, fluffy, thick paleo chocolate frosting (or dip! or mousse!).
It's simple: all you need is full fat coconut milk or coconut cream and chocolate chips. I prefer to use dairy free chocolate chips (like the Enjoy Life brand). I also like to use coconut cream but know it can be hard to find. So if you can't find it, you can simply use TWO cans of full fat coconut milk (BUT only use the hard part and dump out the liquid!) Don't worry, I've included instructions in the recipe.
Basically you'll add the chocolate chips and coconut milk to a pot and place over low heat, stirring frequently until well combined and the chocolate is completely melted. Then you'll transfer to a bowl and place in the fridge overnight to harden.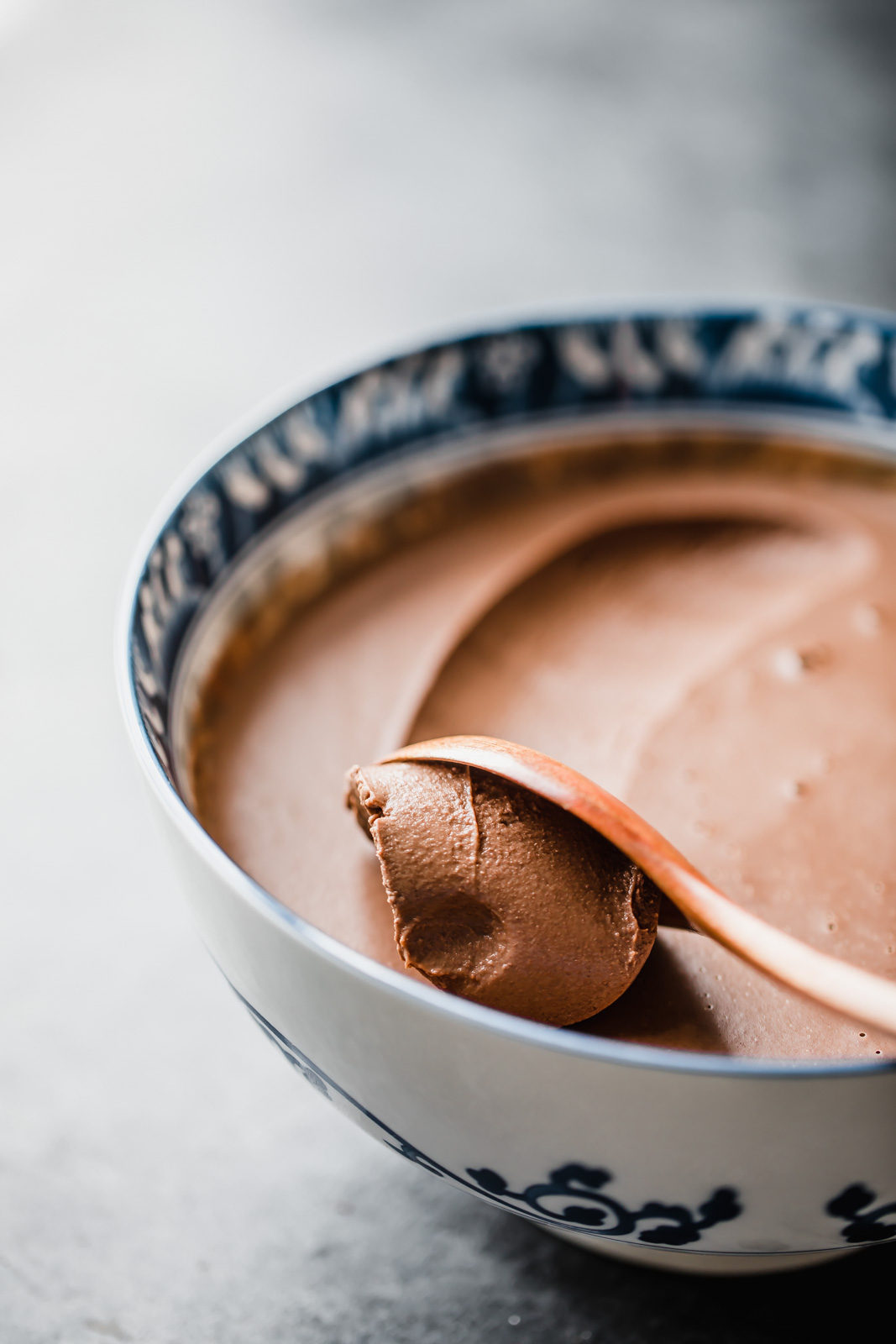 The next day it will look like this. SO FLUFFY AND THICK AND EVERYTHING YOU'VE EVER DREAMED ABOUT.
Whip it with a mixer on high (just like whipped cream!). Then immediately spread over a cake, or place into jars for chocolate mousse, or pour into a bowl for a fruit dip. SOOOO GOOD.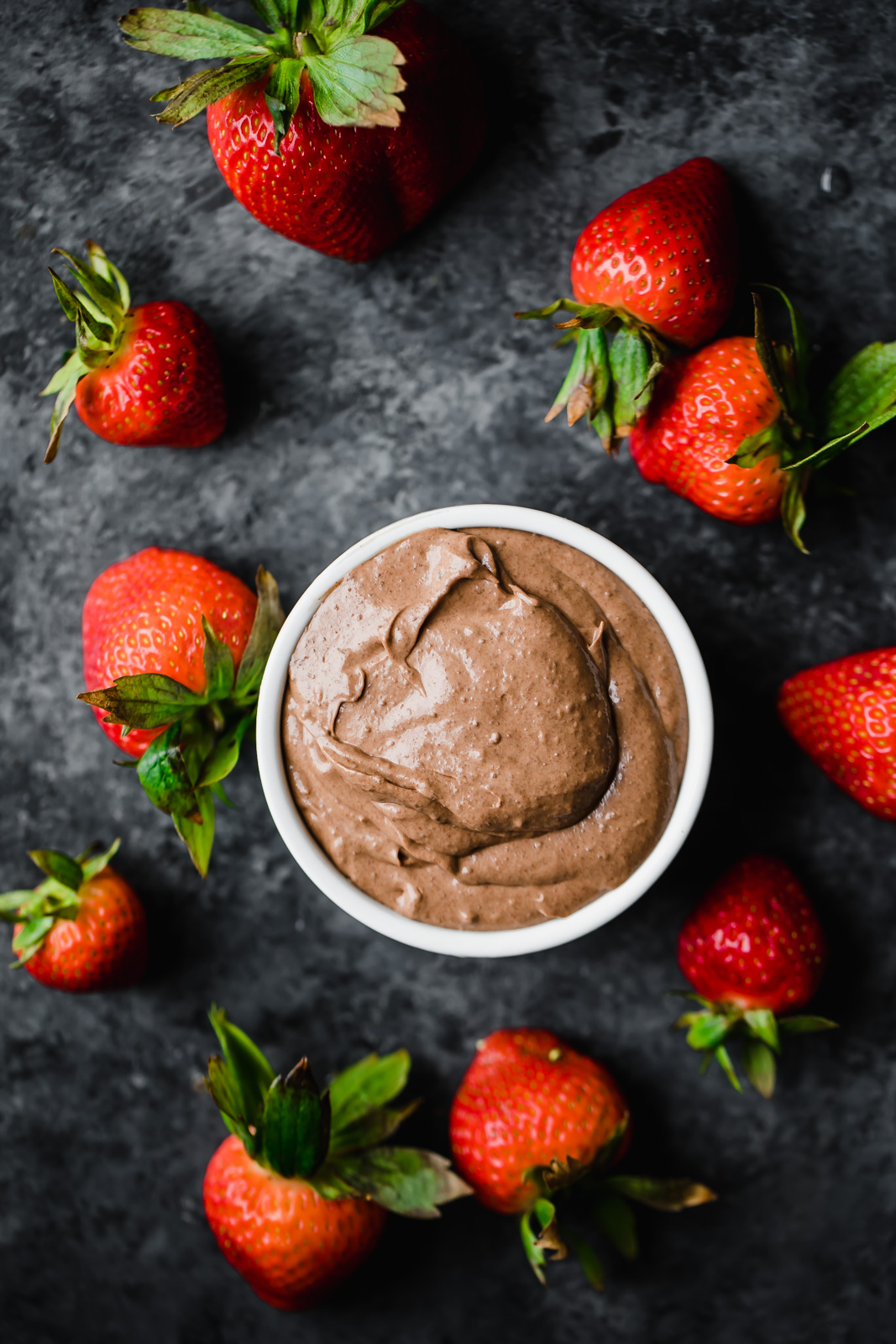 ME LIKEY.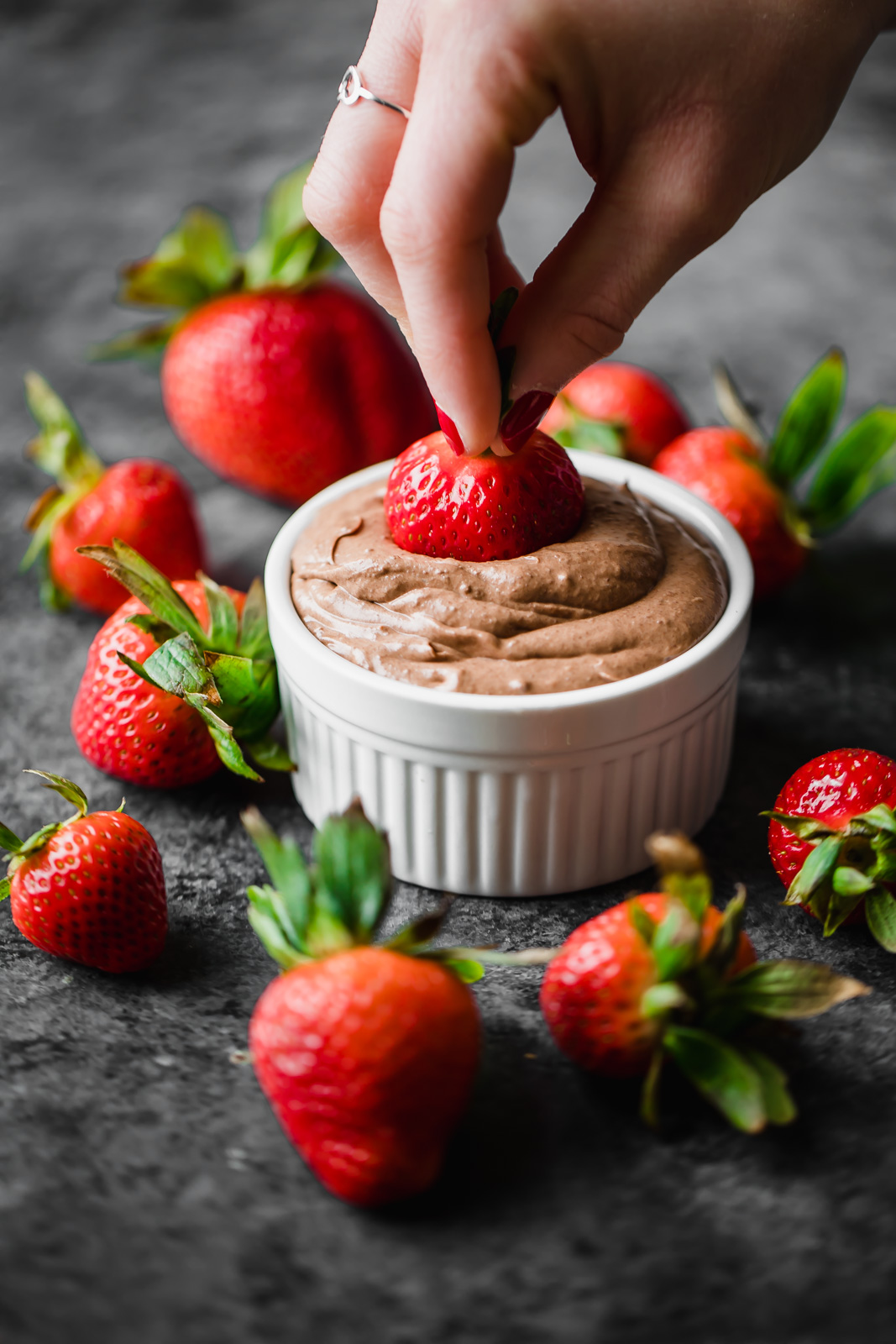 DAMN THAT FRUIT LOOKS SCRUMPTIOUS.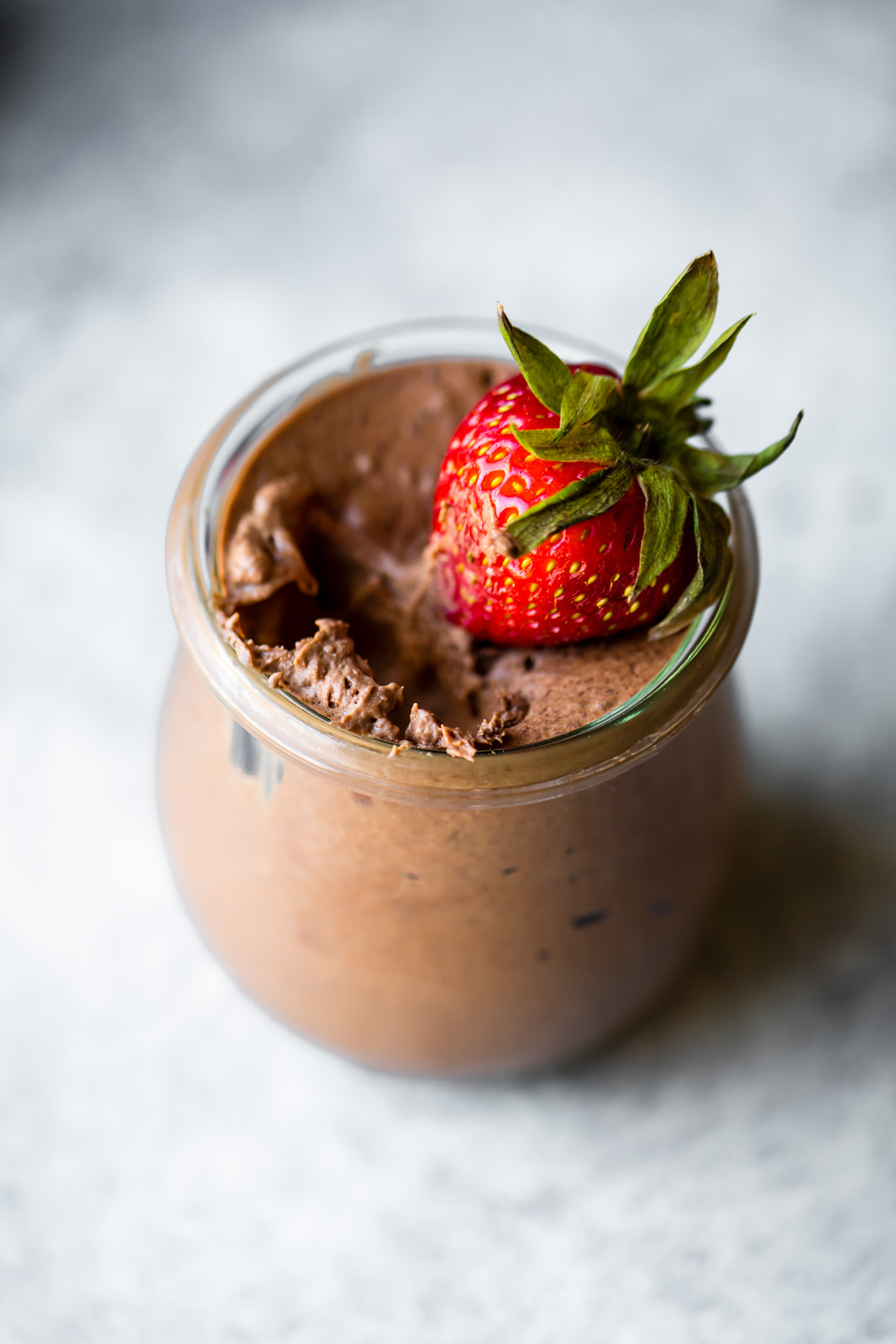 Or maybe you want it as chocolate mousse? Easiest, fanciest looking dessert. Top it with some berries. Ohhhh you fancy!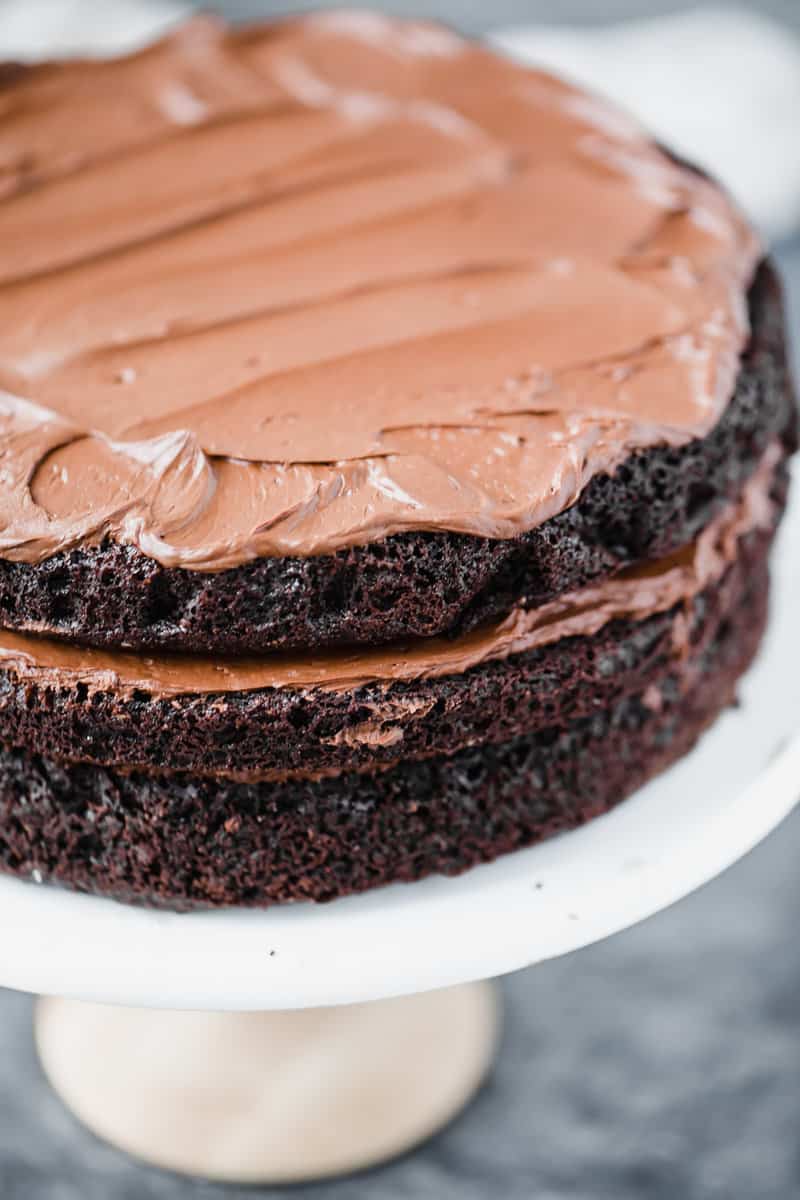 Or slather it over a very delicious PALEO CHOCOLATE CAKE. Everyone you know will thank you.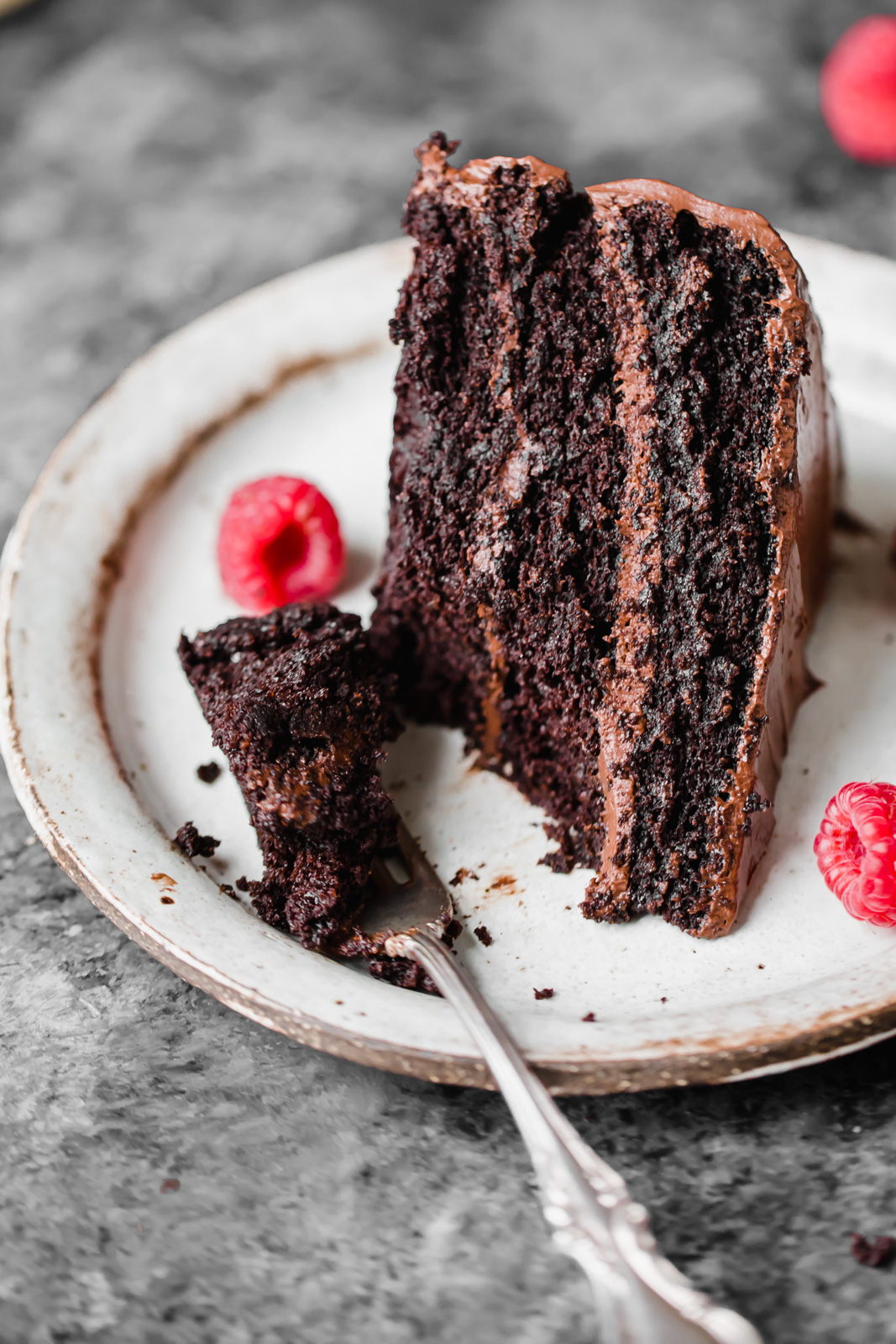 Now I've convinced you to make this easy paleo chocolate frosting, haven't I? The cake did you in. Don't deny it.
I hope you love this recipe as much as I loved making it for you! xo.
2-Ingredient Paleo Chocolate Frosting (plus TWO other ways to use it!)
Author: Monique of AmbitiousKitchen.com
Recipe type: Dairy Free, Paleo, Vegan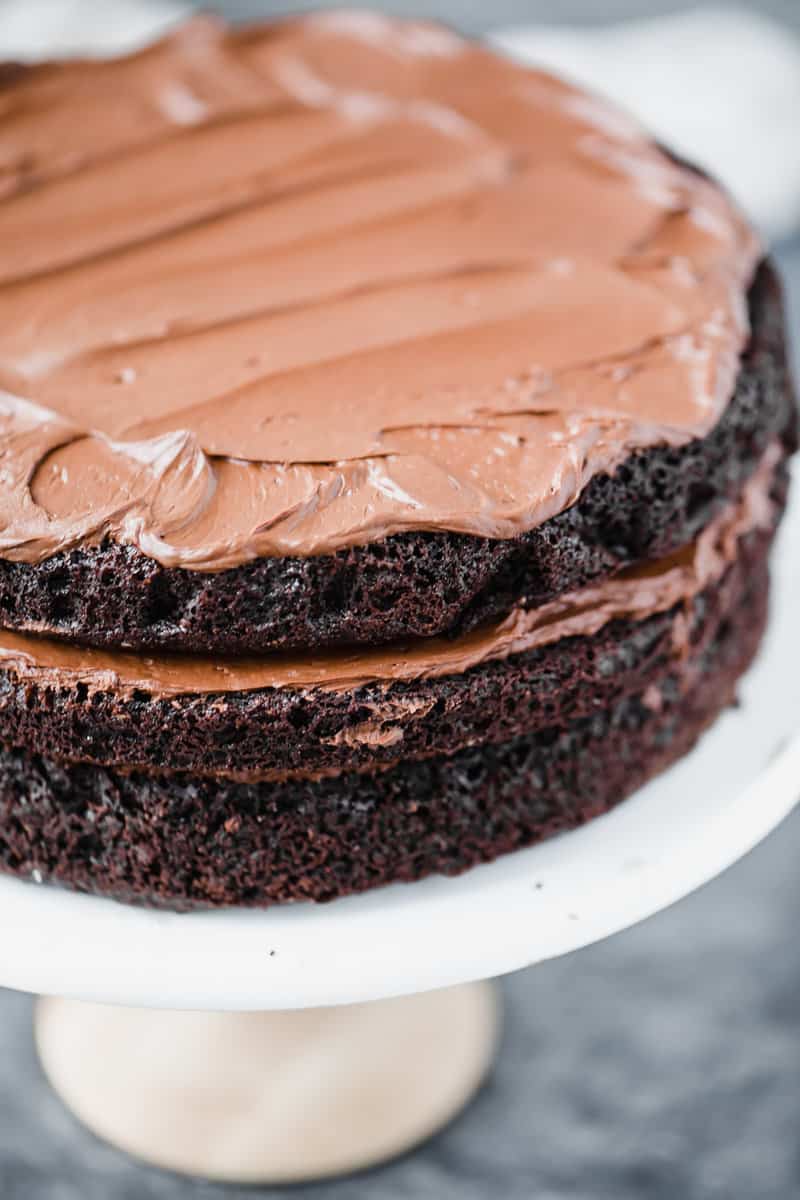 1 (15 ounce) can coconut cream
1 1/2 cups dairy free chocolate chips (I use Enjoy Life brand)
First begin by making your frosting: Add the coconut cream, chocolate chips and a pinch of salt to a small pot and place over low heat. Whisk until melted. Transfer to a bowl, cover with plastic wrap and place in the fridge to harden for 6-8 hours or until hard. Overnight is best though! You can also do this portion a few days ahead of time.
Scoop the hardened chocolate coconut cream frosting mixture into a large bowl. Use a hand mixer or a KitchenAid mixer to beat frosting until peaks form and it looks nice, fluffy and creamy. Use immediately on a cake. Or pour into small mason jars to use as chocolate mousse or into a medium bowl for a fruit dip.
Frosting should be kept in the fridge when not being used. After you frost the cake, the frosting will be good at room temp for 1 day, but will harden.
If your frosting is on the thinner side, you can place it back in the fridge for a bit after whipping. I didn't have any issues but it also depends on the brand of coconut cream you are using. If you want to ensure a THICK frosting, I suggest dumping out some of the liquid in the can (about 1/4 cup)
If you can't find coconut cream, feel free to use two cans of FULL FAT coconut milk. Make sure to only use the hardened part of the coconut milk though and dump the liquid part. This will create a nice, fluffy thick frosting!