Many women today have no physical opportunity to visit a beauty salon and take care about hair properly. But we always want to stay beautiful! So you should try 4 dazzling hairstyles for grown out roots!
Those women who color the hair because of overgrown hair roots spoil not only the appearance, but also the mood! By choosing the right hairstyle, you will smile looking at yourself in the mirror.
What hairstyles will save beauty?
Option 1
Gather the hair at the back of your head and pull it into a tight "bump". If your hair roots and tips are not strikingly different in color, the difference will not be visible!
Option 2
Asymmetric styling will not emphasize so overgrown roots as direct. If the hair structure allows it, style a "creative mess" on your head.
Option 3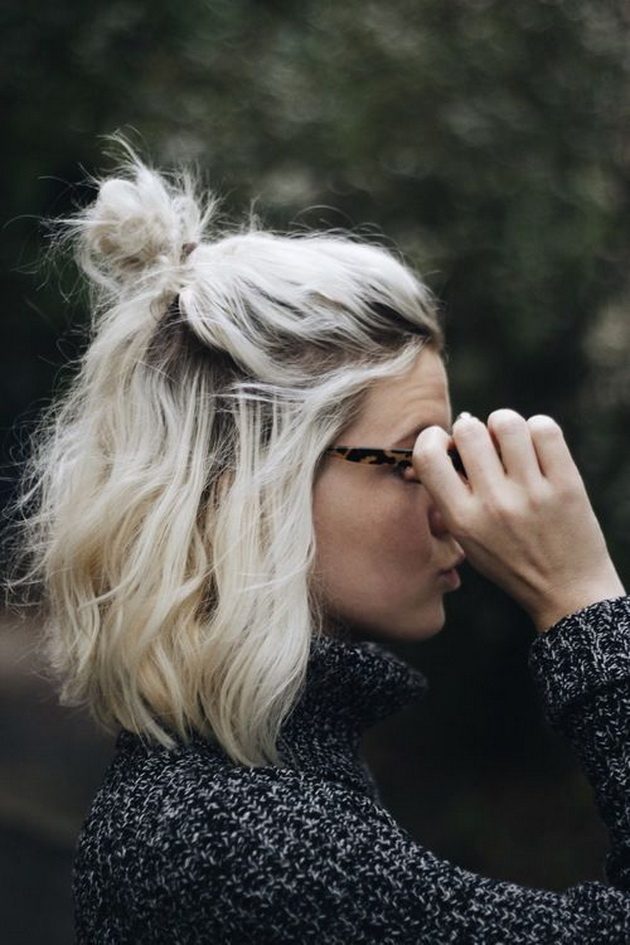 Option 4
The most famous, easy and win-win option. Just collect the hair in a braid, starting to braid it from the back of the head. Do not try to do it perfectly. The fewer hairs will lie "one to one", the less your overgrown roots will be noticeable. Light mess is what you need in this case!
READ ALSO TRENDY EYEBROWS 2020: TOP 5 MAJOR DAZZLING TRENDS
READ MORE 13 UNBELIEVABLE CAKES, YOU WILL DOUBT THEY ARE REAL!