These 5 fluffy slime recipes are fun variations of the popular fluffy slime with shaving cream.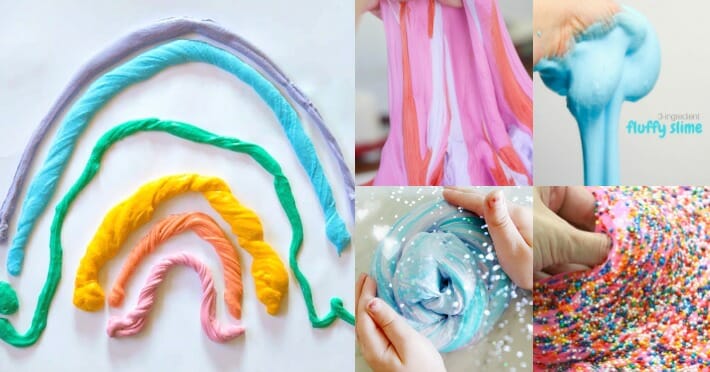 I don't know about in your household, but many slime recipes have been tried and tweaked in ours over the past year. And Maia's fluffy slime recipe was one of our most popular posts of the year.
I suspect that many of you are just as crazy about making slime fluffy with shaving cream. Or should I say, your children? (Maia and her classmates made so many versions of fluffy slime that it seemed a new variation was going to or coming from school every day.)
If you're looking for some extra FUN fluffy slime recipes, here are some variations you might enjoy.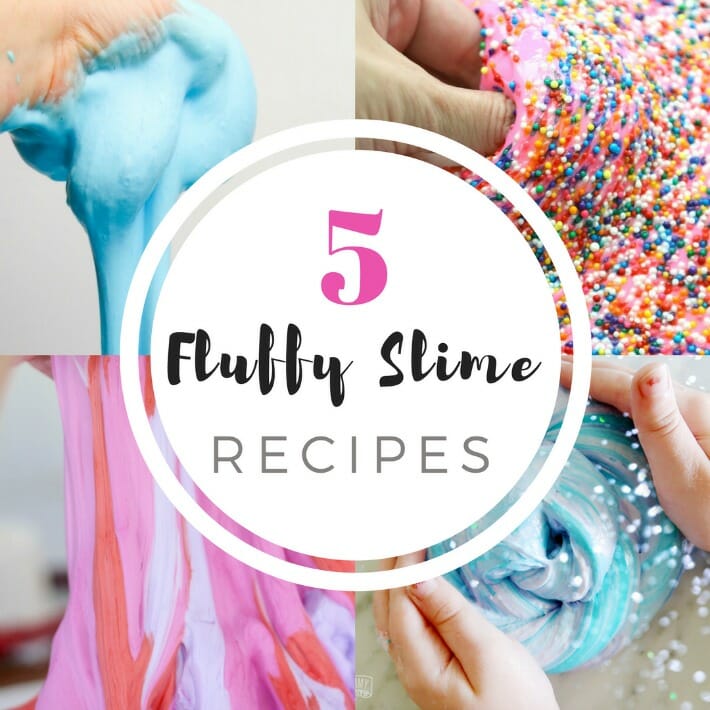 All of these fluffy slime recipes have the same basic ingredients—shaving cream, glue, contact solution. (One of them is a no-borax slime, the others have minute amounts of borax.*) What makes them fun and different are the themes, colors, sprinkles, sparkles, and extra fluffiness.
*If you want to read more about whether or not to use borax, here's an article on borax safety and slime on The Chronicle Flask that is worth a read.
5 Fun Fluffy Slime Recipes to Try
Click on the links below for the recipes to try any of these fluffy slime recipes! And if your kids are like mine, they'll probably want to try all five.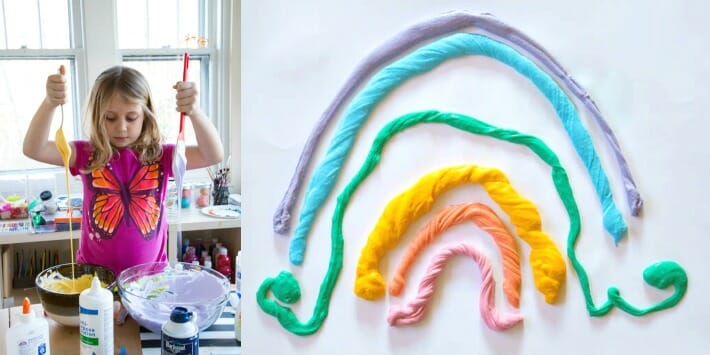 1) Rainbow Fluffy Slime
Use our fluffy slime recipe to make a scented rainbow, slime bubbles, and a super fun sensory material to stretch and play with.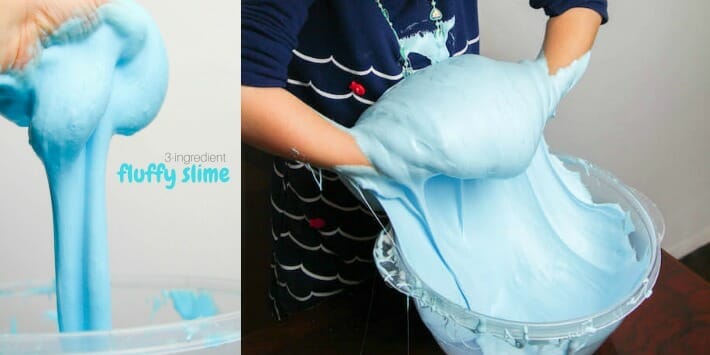 2) No-Borax Fluffy Slime
Here's an easy, 3-ingredient fluffy slime recipe on Sugar Spice & Glitter that doesn't have any borax (since I know some of you are concerned about that).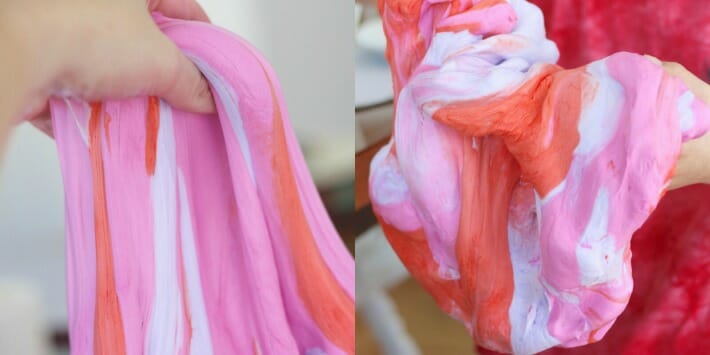 3) Valentine's Day Slime
You can make fluffy slimes for any holiday, season or interest! Here's a Valentine's Day fluffy slime on Little Bins for Little Hands.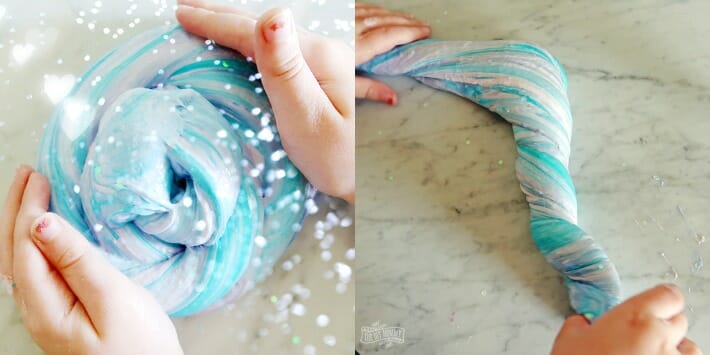 4) Super Fluffy Unicorn Slime
Because, unicorns! This fluffy unicorn slime recipe can be found on The DIY Mommy.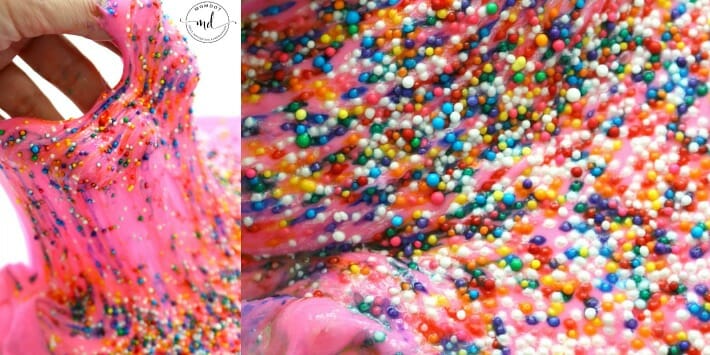 5) Sprinkle Slime
Would you like some sprinkles with your slime? Try this rainbow burst fluffy slime on momdot (or one of the other sprinkle fluffy slime recipes at the bottom of the post).
So if you're looking for more FUN fluffy slime recipes to try, give one or all of these a go!
Pin It for Later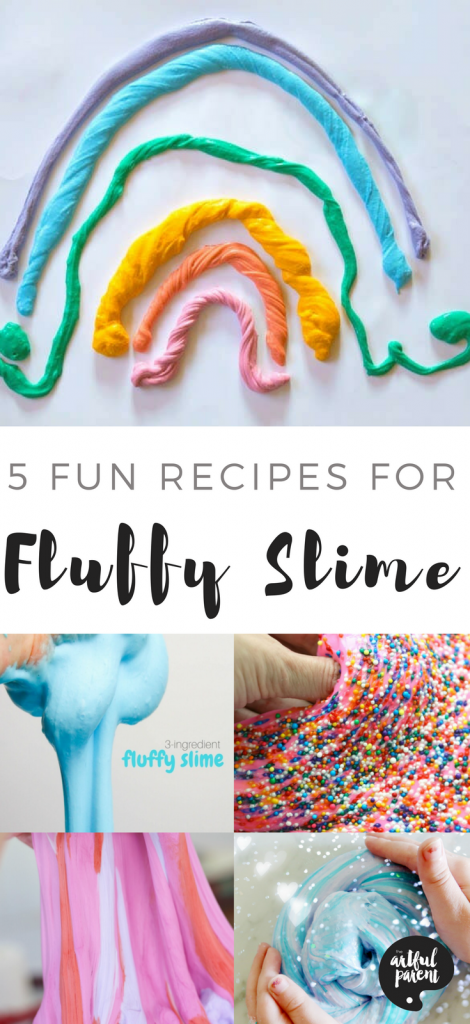 More from The Artful Parent