The famous French brand Louis Vuitton has become the object of ridicule on the network after the release of a new collection of clothing. Even the most shocking fashionistas were perplexed when they saw an unusual sweater decorated with soft toys.
The new collection from Louis Vuitton was dedicated to the designer's childhood memories, but fashion fans did not appreciate such sentimental impulses. In their opinion, the new line could be considered successful if not for the strange sweater, because of which the fashion designer has been laughed at on the net for several days. A photo of the unusual thing will show Joinfo.com.
Sweater with plush toys
A sweater decorated with 14 toys is on sale for $ 8,000. Of course, on the one hand, this is a profitable investment – when you buy a branded item, you also acquire a set of toys for your children, but not everyone was pleased with the unheard-of generosity from the fashion brand.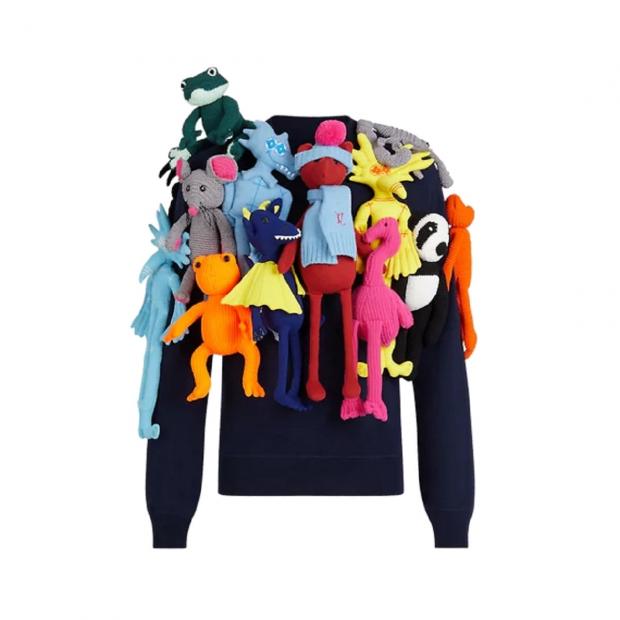 In fact, a dark blue sweater, on which various plush animals are hung in bunches, looks at least comical. In comparison, other items from the collection, such as the bag and shoe bag with cartoon characters, did not cause as much outrage among fans of the Louis Vuitton brand.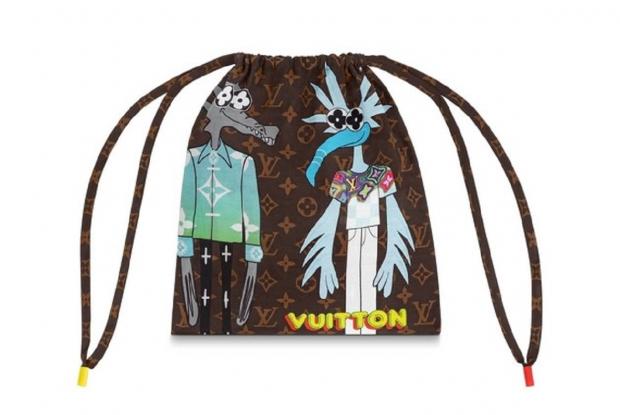 Despite the fact that fashion experts called the item "the ugliest sweater in history", the site of Louis Vuitton China, where the designer item first appeared, indicates that the lot has already been sold. Who is this impudent fashionista who bought the unusual sweatshirt is still unknown.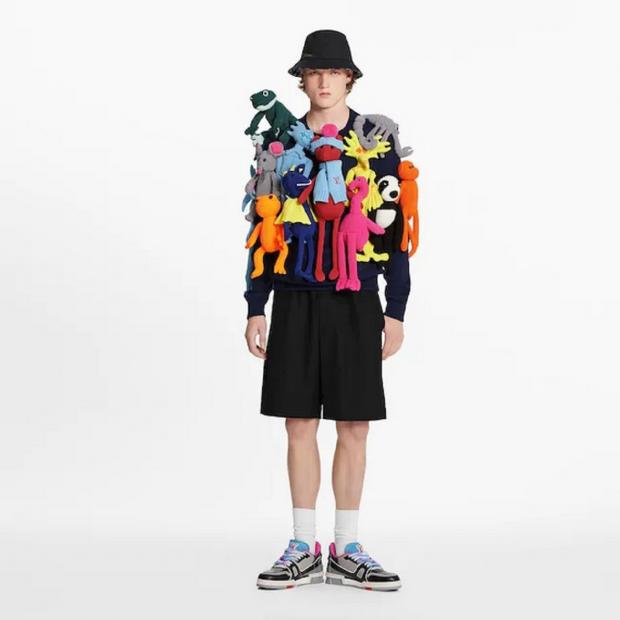 However, this is not the end of the story of the funny sweater – now the same model has appeared on the European website of the brand.
Moreover, it is indicated that the item is made to order, which means that somewhere in the world there are at least two people whose clothing preferences are too specific and understandable only to them. We hope that someday these people in comical sweatshirts will meet and be able to make friends.
Despite the fact that the new collection of the fashion brand has caused bewilderment on the network, in general, the company's fans approve of its policy, which is open to absolutely any ideas and representatives. So, the new face of the fashion house was the Japanese tennis player Naomi Osaka – this decision pleased both the fans of the athlete and lovers of fashionable clothes from Louis V.
Photos: Louis Vuitton