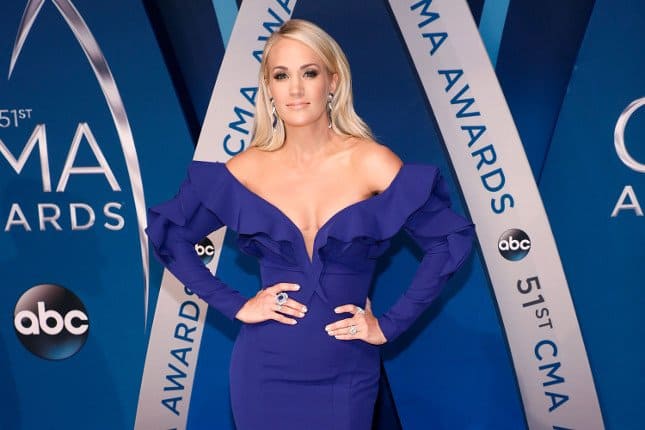 Never thought we'd start off 2018 a Carrie Underwood injury mystery, but as you recall, Underwood reportedly fell down some stairs and broke her wrist. Then she came out two months later and said she required close to 50 stitches in her face. How does one fall down the stairs in their own house that badly? Well, by being drunk and angry. Here's a blind item from Crazy Days & Nights dated November 13, 2017.
This A list singer got wasted out of her mind and was angry. Not a great combination which is why she ended up injured. Why was she angry? She found out her husband was cheating on her. Apparently his story just fell apart when she started looking into it.
Who knew this mystery was a country song all along? Also, this picture was taken three weeks after her reported facial surgery. Unless this is a Tyrell Corporation replicant, she looks fine to me.
Just worked out next to @carrieunderwood NBD… she is adorable and so gracious… LOVE HER! #BelowDeck pic.twitter.com/scDPGudEe3

— Adrienne Gang (@AdrienneGang) December 12, 2017
What exactly happened? Will we ever know? Why do I care? I'm going to stop now.