Posted on Sun Dec 31st, 2017 8:58am PDT By X17 Staff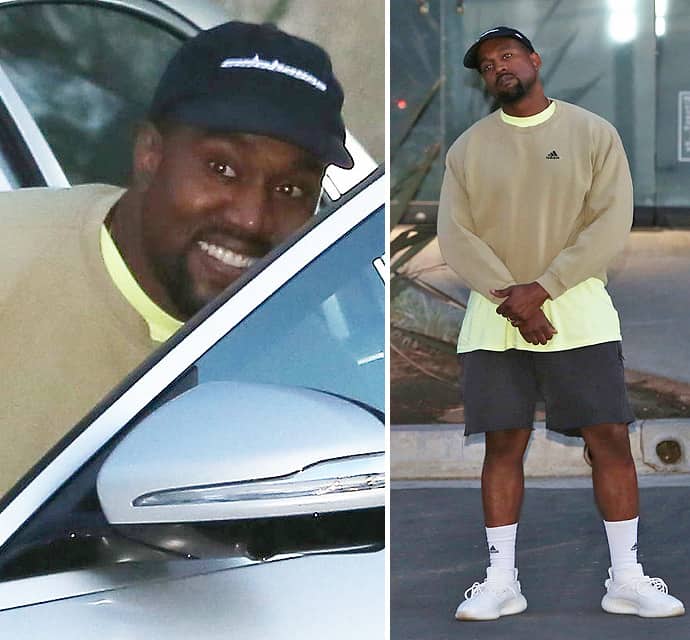 Kanye West was all smiles Saturday night as he left his Calabasas office at 9pm after a full day of work … er, a full day of "creating." Yeezy was in such a good mood he posed for our photographer before getting in his car, flexing with his Cream Whites, Adidas socks and sweatshirt and his own Calabasas-designed cap.
Kanye's night wasn't over yet … he hopped in his Maybach and made a run for the border!
The soon-to-be father of three hopped in his Maybach and sped home to wifey Kim and the kids Nori and Saint but his night wasn't over yet — he made a run for the border! A fan stopped West at the Taco Bell drive-thru and the rapper posed with her and even wished our photographer happy new year and gave us a "God bless!"
Kim and fam must all be on the edges of their seats in anticipation of their baby girl. Reports claim the new year will bring the new baby, so they could get a call at any moment with news of their gestational surrogate's labor.
Stay tuned to X17online for Kim and Kanye baby watch!!!