This gentle pumpkin with a goat cheese flan can be an excellent alternative to a banal side dish for meat. Unusual combinations will surprise you with taste and aroma.
Ingredients:
pumpkin (pulp) – 400 grams
sour cream – 55 grams
goat cheese – 135 grams
potato starch – 30 grams
chicken egg – 4 pieces
cardamom to taste
nutmeg – to taste
salt, pepper – to taste.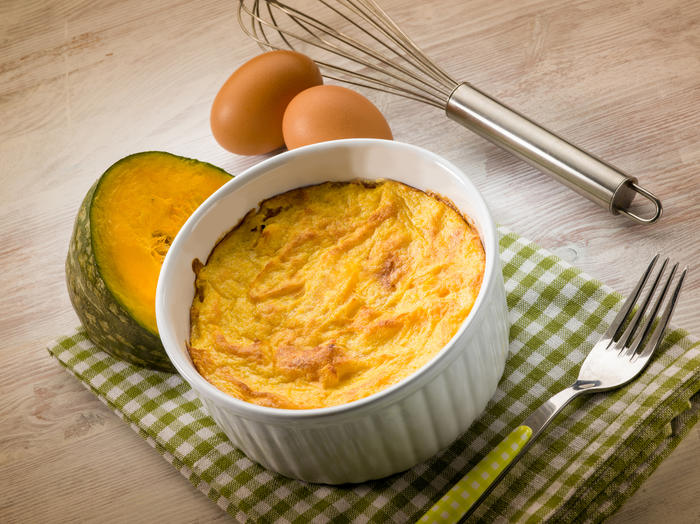 Cooking:
1. Cut the pulp of pumpkin into cubes, put in a double boiler and cook for about 30-35 minutes.
2. Put the cooked pumpkin in a blender, add sour cream, starch and eggs.
3. Grind until smooth.
4. Salt, pepper, add cardamom and nutmeg. Shuffle.
5. Put the cooked mass in a small baking dish.
6. Add slices of goat cheese on top.
7. Place the flan dish in a larger baking dish half filled with hot water.
8. Bake the flan in an oven preheated to 180 degrees for about an hour.
Bon Appetit!
READ ALSO What Superpowers Does A Pumpkin Have For Your Health? Pumpkin Smoothie Recipes
READ MORE Sweet/Salty Pecan Praline Pumpkin Pie Recipe| Sally's Baking Addiction