While many beauties who have reached the age of 40 are trying to rejuvenate in every possible way, some women still prefer to age beautifully. One of them is a German supermodel Claudia Schiffer. In a recent interview with the publication Daily mail the star of the catwalks said that she loves her age and realizes that she will never be 20 years old again.
View this post on Instagram
View this post on Instagram
Wise and beautiful Claudia Schiffer
"Every year brings new adventures and wisdom, so no one should be afraid of the future", Says Schiffer.
Claudia, who will turn 50 in 2020, believes that every woman should be proud of her age and not be afraid of old age.
When asked by journalists if she wanted to return to her youth and change her life, Schiffer answered categorically "no." According to the beauty, every day of her life at any age, she enjoys the events and thanks her fate for all the benefits provided.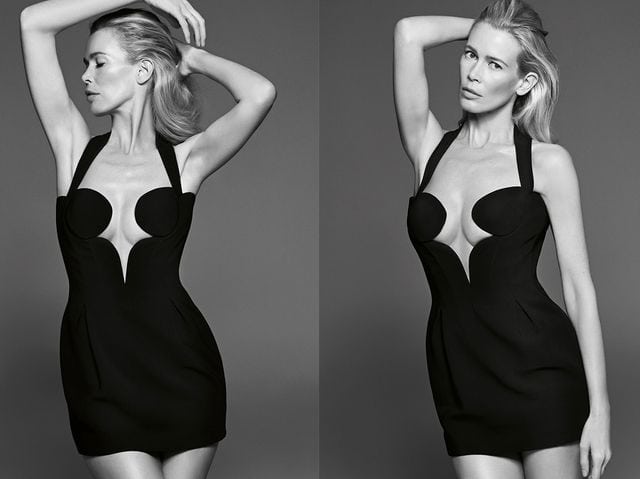 Schiffer's Career
Claudia was born in 1970 in the family of a non-poor owner of a law firm and a housewife, who did not need to work to support her family. The girl did not even dream about a celebrity career, she studied law at the university and was going to follow in her father's footsteps. She didn't feel beautiful, on the contrary, she was complex because of her high growth (180.5 cm) and her lean physique.
Claudia's chance acquaintance with the director of the Metropolitan Models model agency Michel Levaton changed everything. He spoke with the parents of a 17-year-old student and convinced them to let her daughter go to the shooting in Paris. Many years later, Claudia, laughing, admitted that she had no doubt that in a few days she would be recognized unsuitable for the camera and sent home.
However, instead, she was accepted into a modeling agency, and a year later the photo of the 18-year-old German girl graced the cover of the elite magazine Elle. Since then, she began her career as a model, which after many years no one will mention without the prefix "super".
For more than 30 years, Claudia Schiffer has remained one of the most sought-after and famous figures in the fashion world. She still successfully concludes contracts and collaborates with such well-known glossies as Cosmopolitan, Elle, Esquire, GQ, Harper's Bazaar, Marie Claire, Rolling Stone, Time, Vanity Fair and Vogue.