Healthy Spinach Artichoke Fondue with healthy dippers like apples, celery, broccoli make for a delicious and fun fancy dinner night in with family!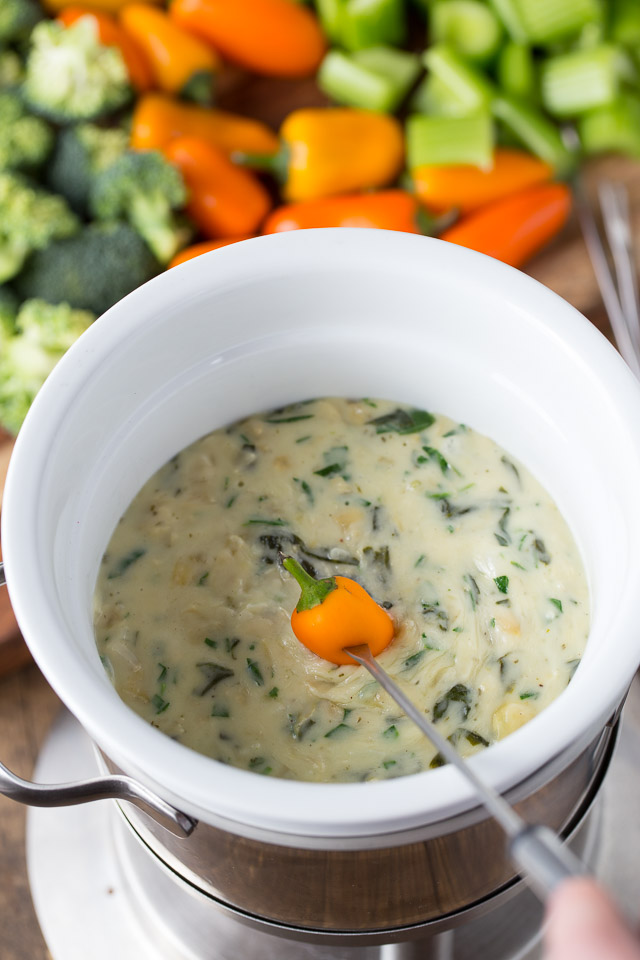 The Best Fondue Recipe
I'll be honest, I'm not a huge fondue fan. My husband is crazy for it so I decided to try out this recipe because I love spinach artichoke dip… oh wow! I have converted! This Healthy Spinach Artichoke Dip is beyond amazing. Every bite was incredible! I loved using these healthy dippers too. You can definitely also use bread slices and crackers, but we loved dipping with broccoli, sweet peppers, celery and apples. You can also use cauliflower and carrots or other veggies. The apples and broccoli were my favorite with this fondue. The sweetness of the apples with the tang of the cheese was perfection.

How to Make the Perfect Fondue
The basics of making fondue is that you need a combo of soft cheese and hard cheese to get the best consistency. So depending on what you already have in your fridge or what your kids like, you can swap out cheeses! As far as the spinach goes there are a few ways to do it. The first time I made this I left the spinach roughly chopped and it was great, but if you finely chop up the spinach is will make dipping easier for the kids!
The great thing about having veggie dippers, is that if you have leftovers, you can just bag them up and use them as packaged healthy snacks to eat on the go!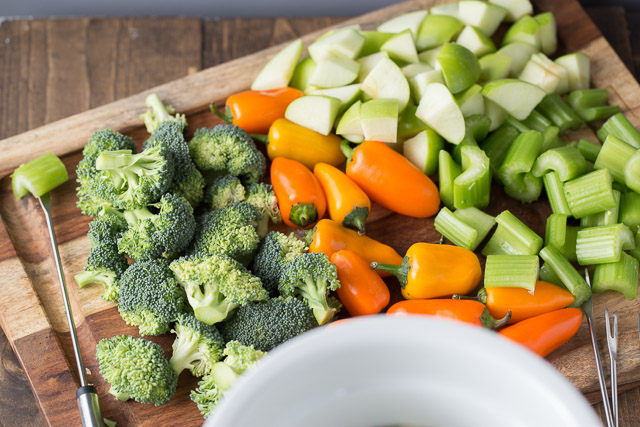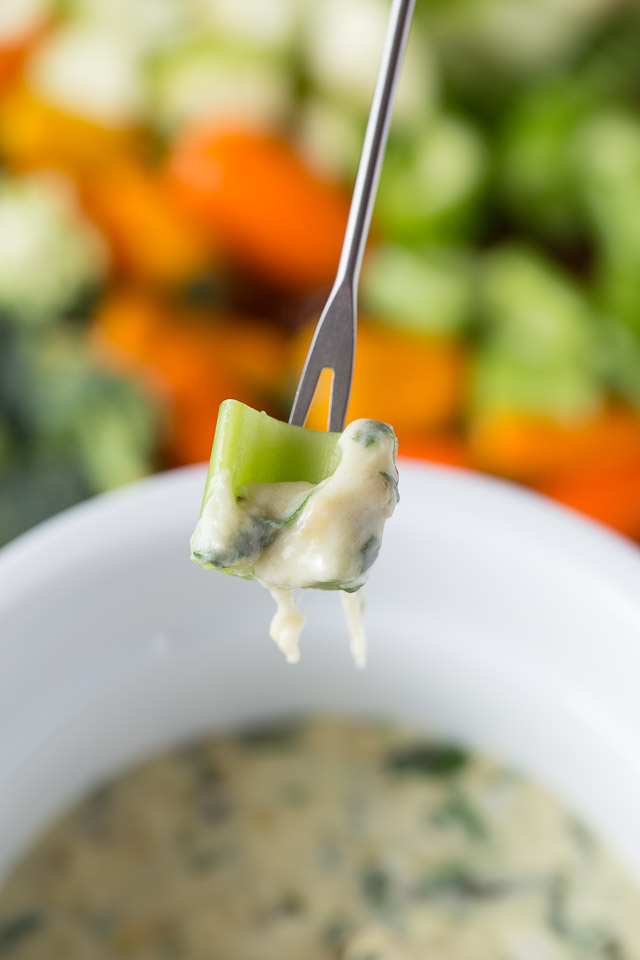 Fondue with Kids
Do you have to have a fondue pot? Nope?? You can make this on the stovetop and then transfer it to a warm bowl. The difference is that it will start to cool down so dipping won't be quite as smooth, but it will still taste just as great! If you ever do want to get a fondue pot they are tons of fun for dinner and dessert! Your kids can dip their own things and create the own little dinner! Melt chocolate and dip apples, strawberries and other fruits for dessert! Make sure to try out Easy Fruit Fondue!
Chop up your dippers into bite sized pieces to make it easier for you kids to eat! Then theres no need for knifes at the dinner table… easier cleanup!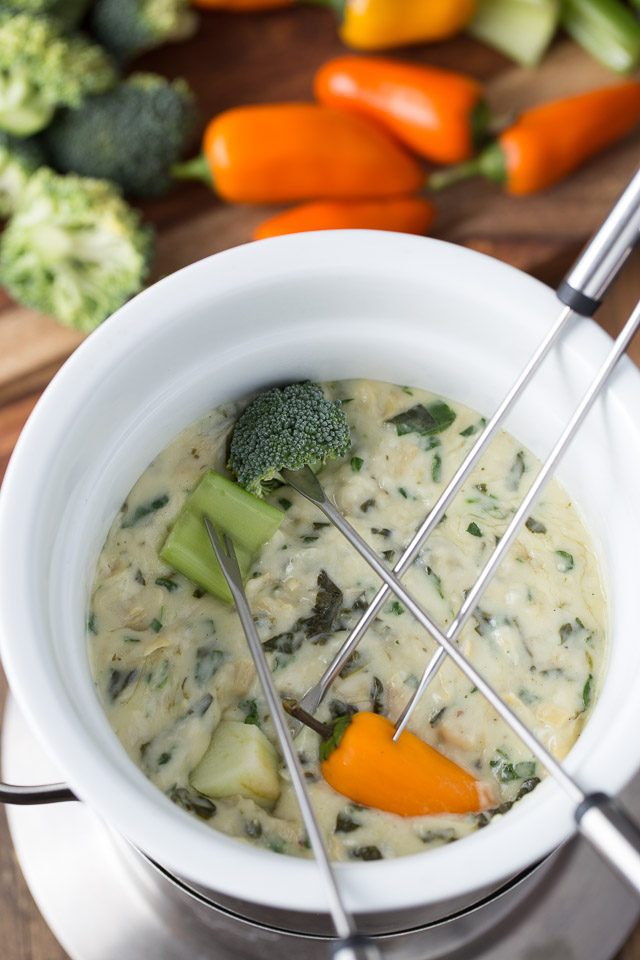 Oooh look at that Healthy Spinach Artichoke Fondue. We will definitely be making it for Valentines this year!