This Lemon Blueberry Cheese Ball is so simple but packed with an incredible taste. This is one recipe you don't want to knock before you try it. It is ALWAYS the favorite. It is sweet, creamy, and refreshing while adding a burst of juice from the blueberries and crunch from the sugared almonds. This needs to be at every single party!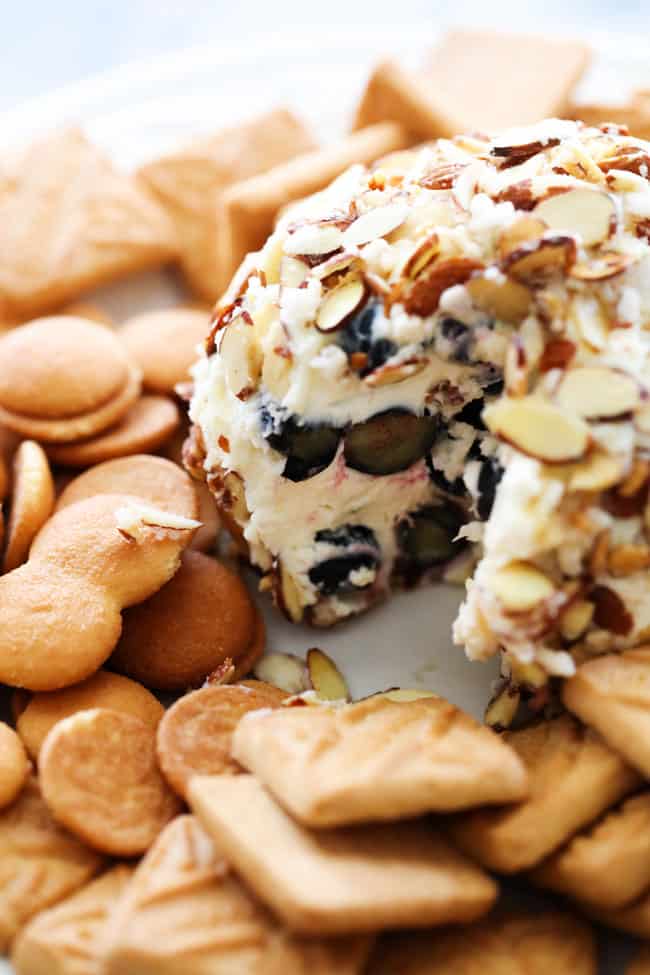 I love that when the holidays are over, the parties never really quit. Between sporting games and family we have around, we ALWAYS seem to have something going on.
I love trying new recipes on a crowd to get a general consensus. I feel people are more honest when there are more people AND I can base a recipe how it fares with others on the table. This Lemon Blueberry Cheese Ball was a serious winner at the food table.
Stop what you are doing and make this Lemon Blueberry Cheese Ball for your next event. My mom is actually the inventor of this recipe and since her first creation, this has been requested time and time again and is now one of my family's favorite party foods. You can't go wrong with refreshing lemon, plump and juicy blueberries, and smooth and creamy cream cheese. It is one combo you do not want to miss out on.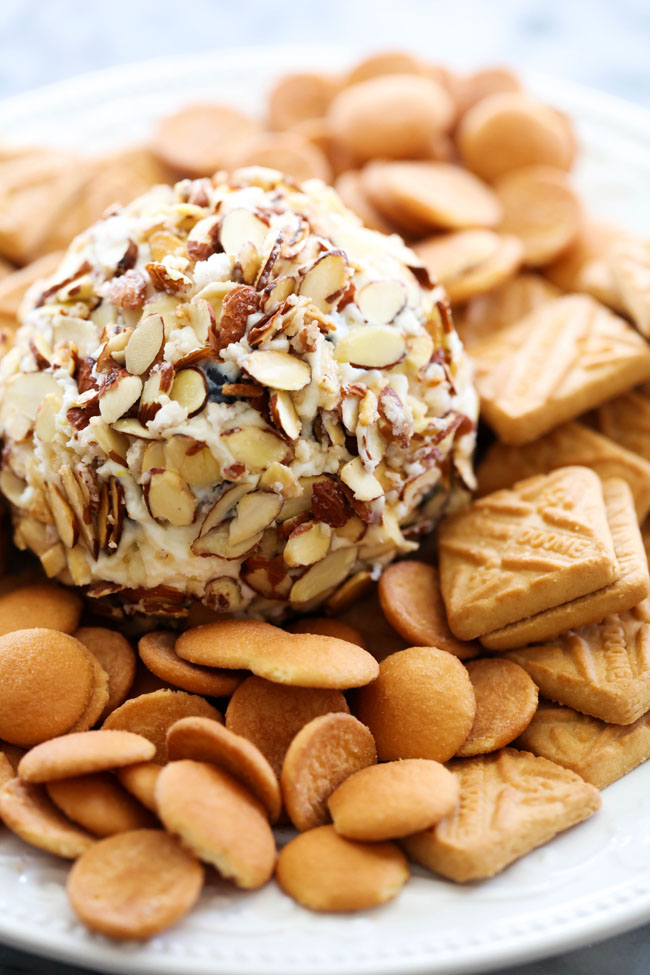 Lemon Blueberry Cheese Ball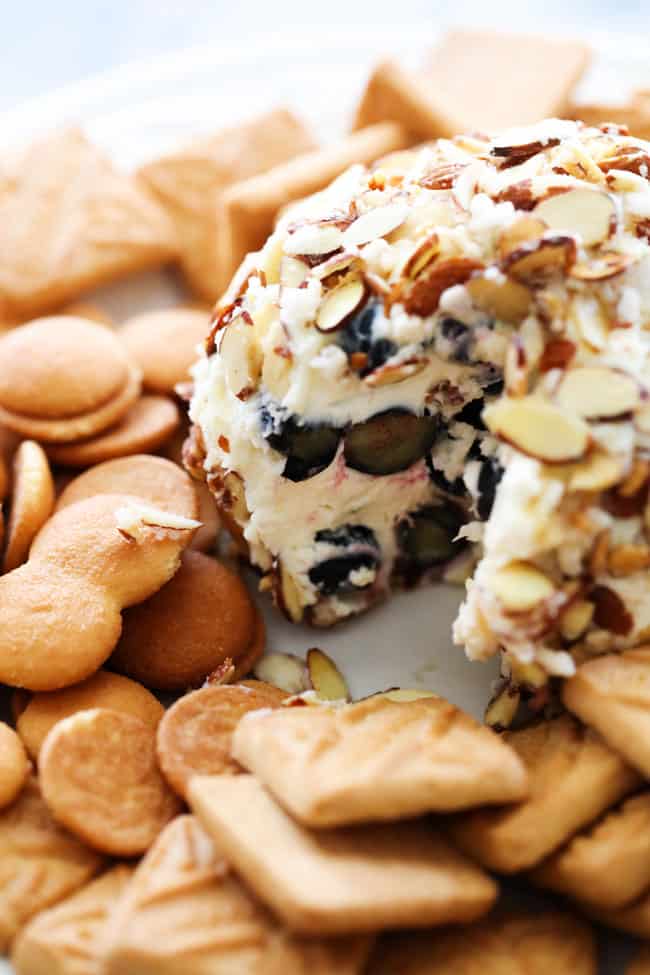 Author: Nikki
Recipe type: Appetizer
12 ounces cream cheese
5 Tablespoons powdered sugar
½ teaspoon lemon juice
1 teaspoon lemon zest
1½ cups fresh blueberries
1½ cups slice almonds
⅓ cup sugar
In a medium size mixing bowl, beat cream cheese, powdered sugar, lemon juice, and lemon zest until smooth.
Fold in blueberries as gently as possible so as not to break them.
Form a ball with the mixture, cover and refrigerate for 1 hour.
While the cheese ball is chilling make your sugar almonds.
In a large skillet toast the almonds over medium high heat by stirring constantly for about 3 minutes.
Add sugar and continue to stir until the sugar is melted onto the almonds.
Take the cheeseball out of the refrigerator and roll the ball in the sugared almonds.
Serve with Lorna Dune cookies or Nilla wafer.
3.4.3177
Enjoy!
SaveSave