Meghan Markle will become an official member of the royal family in May, but she has already started her royal duties and visits. Today, Meghan and Prince Harry visited a youth radio station, Reprezent FM, at Pop Brixton, and she dressed like a true Londoner by wearing Marks and Spencer.
The bride-to-be might have worn a £56,000 gown in her engagement photographs, but today she was careful to opt for a high/low mix by wearing a pair of black wide-leg Burberry trousers with a £45 jumper. The round-neck knit with bell sleeves, which is £45 from the Autograph section, was already a hit as Holly Willoughby wore the red matching skirt in December, promptly making it sell out. Meghan's black jumper is (at the time of typing) still available in all sizes.
The Duchess of Cambridge famously uses her outfits to promote the British high street, and it looks like Meghan is following her lead as she wore a scarf by Jigsaw with an overcoat by Canadian brand Smythe. Keep scrolling to see—and shop—Meghan Markle's latest look.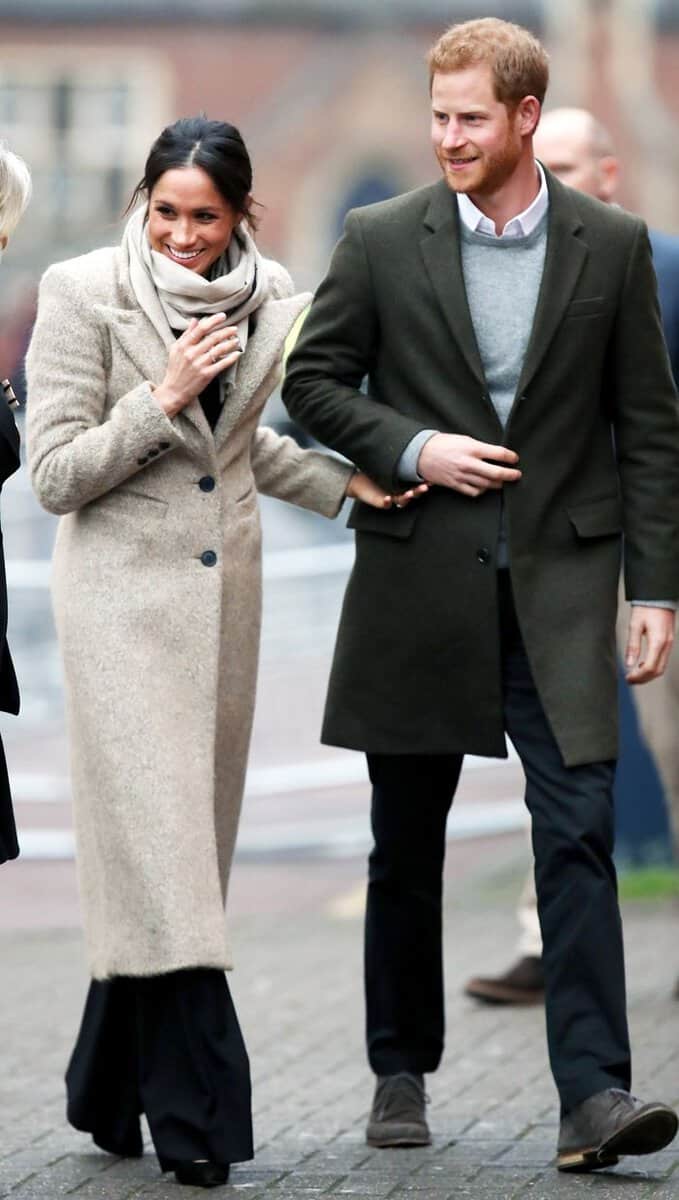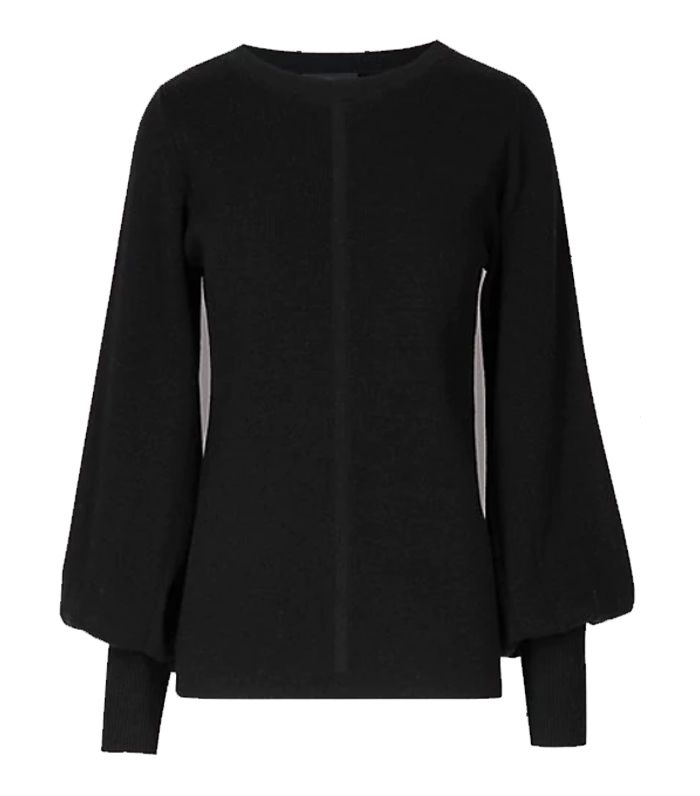 Next up: 11 ways to look just as polished as Meghan Markle.