Meghan Markle and Prince Harry's official engagement photographs, released this morning, makes it clear that they will be navigating their royal duties in their own distinct style, not simply following tradition. Meghan's choice of outfit confirms that she won't be dressing like a Kate Middleton 2.0 in coat dresses and nude pumps, but will stay true to her own glamorous Hollywood taste. Instead of a conservative dress, like the blue wrap Issa dress Kate wore in her Mario Testino engagement pictures, Meghan wore a sexy ball gown that looks like something Blake Lively would wear on the red carpet.
In one image, taken by Alexi Lubomirski, Meghan wears a black evening gown by British couture house Ralph and Russo from the autumn/winter 2017 collection. The dress has a silk organza full skirt covered in ruffles, with sheer panels, and a transparent black silk bodice with strategically placed embroidered gold feathers. According to our calculations, this is the first ever royal naked dress.
In the close up photograph, taken by Alexi Lubomirski, Meghan wears a cream knit by another British designer, Victoria Beckham. Instantly these designers have come forward as potential favourites for her wedding dress in May. Keep scrolling to see Prince Harry and Meghan Markle's official royal engagement photographs.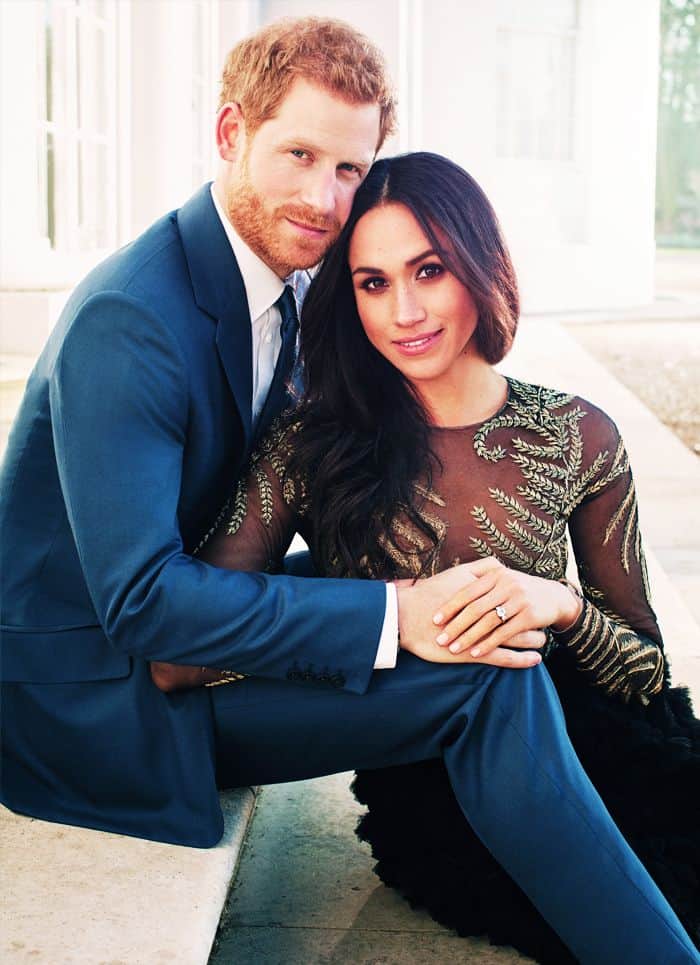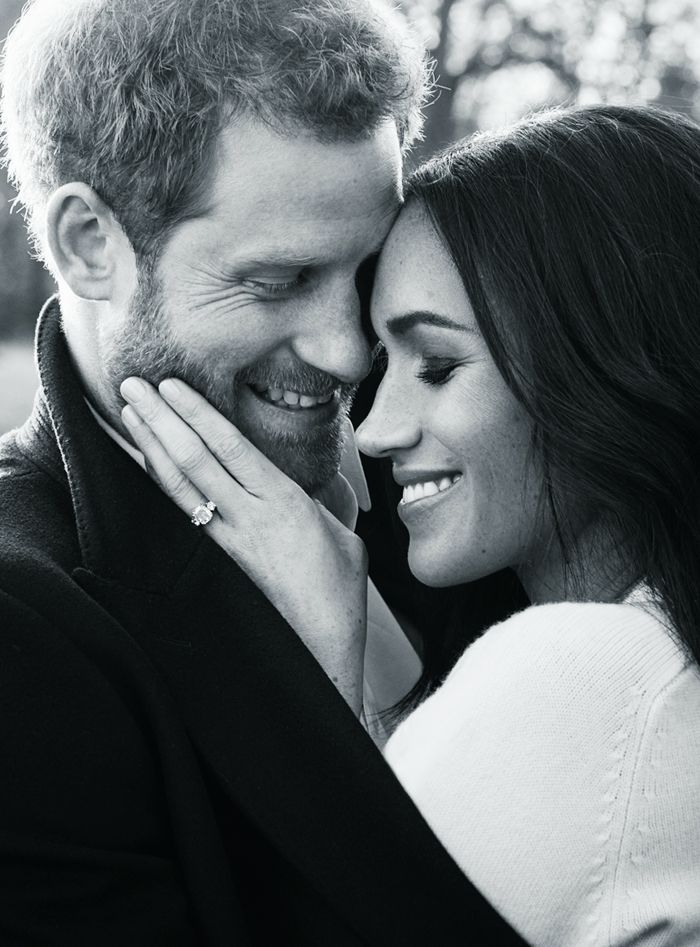 Next up, see the 11 ways to look as polished as Meghan Markle.
Opening image: Getty