We moved to NYC 3 months ago and plan on using it as a home base to explore the Northeast. We moved to five new cities the past five years, and NYC is so different from any other place we've lived. Never in my life did I imagine myself moving here. Sure, Jacob and I loved visiting. We loved the food and the endless number of things to do, but after a week, the city wore us out so much that we were done and ready to leave. Living here, however, has been an entirely different experience.
If you are considering moving to NYC, we put together some tips to help ease you through the transition. We are newbies and the transition still feels fresh, but we also asked for tips from our more experienced New Yorker friends.
Caty & Ted have lived here nearly 20 years combined. Caty grew up in New Jersey and moved to NYC for school and has been here working in finance ever since. Ted moved here from LA and is best known for being one of the co-founders of Wong Fu Productions and Awkward Animal as well as the founder of Giant Hugs.
Charlene has lived in New York for the last 10 years. During her first seven years here, she worked in advertising and experiential marketing but now is a competitive ballroom dancer, freelance event planner, and dance therapist for Alzheimer's patients. You can follow her ny adventures here.
Julia moved to NYC in July 2017 and is currently living with her husband and Goldendoodle in Flatiron. She works from home as a communications manager for P&G.
MOVING TO NEW YORK ADVICE FROM LOCALS
1. What was the hardest thing(s) to adjust to when moving here?
The Prices – We knew that NYC was the most expensive US city to live in, and we tried to prep ourselves, but it still shocks me whenever we eat out and get the bill. If you use yelp as a gauge for how much you think you'll spend, expect the scale to be different here. One dollar sign means two, two means three, and three means four. – Jacob
The Cold was difficult at first to cope with, but after the temperatures dipped into single digits, anything above 30 felt like a nice day. Looking back, it's funny to think when we lived in SoCal 60s felt cold. Also, having the right coat and winter gear makes all the difference. – Esther
Getting Around the City – When I moved I was very stressed out about getting around. I am a person that generally doesn't have a good sense of direction at all (like, North South East West). I didn't have an iPhone at the time and often times went the wrong way on the subway. On my first day of school I was late because I went the wrong way and was very disoriented. Navigating can be disorienting and can be very stressful, but once you feel comfortable with it, it's one of the most gratifying things and makes you feel like you belong. – Caty
The number of people, crowds, and the noise was hard for me to adjust to. – Ted
The "New York Attitude" – The hardest thing for me to adjust to was the "New York attitude". Being from the South, I wasn't used to such direct and forward personalities, especially ones that didn't smile as much as I do, but I've learned that it is a kind of realness that I can really appreciate now. I know I can generally experience people and things as they are, and it has helped me to embrace the ups and downs honestly and develop and grow myself as well. A close second hardest thing to adjust to for me continues to be the winter cold. I feel like I'm still learning how to layer and wear enough clothing because my brain just doesn't understand why it is so cold sometimes. Some days I just pray I'm wearing enough. – Charlene
Downsizing – We moved from a house twice the size of our NYC apartment that also had an attic, garage and plenty of closets, so it's been an adjustment learning to live in a smaller space. I did a LOT of purging before we moved – selling and donating furniture, clothes, etc., which helped – and have gotten creative with storage to maximize space. I've also had to adjust to a different schedule with my dog – we had a yard at our old house which made it easy to quickly let him out instead of a walk if I was in a rush or the weather wasn't great. Now, regardless of weather, I'm out walking him a few times a day. – Julia
2. Do you have any tips for apartment hunting? How did you find your place?
Watch carefully how apartments list their monthly rent. For newer buildings, there could be hidden costs like amenities. Also, if they have promotions with free months, they can be tricky with how they calculate it to make the monthly price sound cheaper. For example, the listed rent might be $3800 with two months for free. That sounds like you're getting two months for free and the remaining 12 months at $3800 a month, but it's actually closer to $4400 a month because they calculated their numbers to be at $3800 for 14 months instead. – Esther & Jacob
Streeteasy! Also, know that you're not going to get everything on your wish list (or you can. You just have to pay a million dollars.) I definitely recommend looking at the no-fee rental options before moving onto one that has a fee. Make sure you know what is important to you, set a budget that makes sense, and do some of the homework so you have a good sense of where you want to be. Do you want to be in a certain neighborhood? Is being close to transportation important? Or are you on a very strict budget? – Caty & Ted
Don't Panic. There are plenty of ways to find housing opportunities. – I've moved a number of times and have lived in different parts of Queens, Brooklyn, and now Manhattan. My main tip would be – don't panic! There are always housing opportunities you can find even one week out from when you might need to move. A few popular ways to find apartments are: ask friends (someone usually knows someone who needs a roommate), look carefully on Craigslist (I've gotten lucky a few times, but be sure to do your research), or stay at a sublet for a short time so you can keep looking. As another option, there are also dorm style living situations you can apply for. I've done all of these before, and it has turned out well so far. – Charlene
Use a Broker – We were fortunate to have a corporate relocation package, and as part of that had a broker who helped us with our apartment hunt. As first-timers in the city, she was a great resource because she understood what we were looking for, suggested neighborhoods we should consider, and helped coordinate everything with our search which took a lot of the stress off of us. The hardest part was finding a place we loved that also accepts dogs as big as ours! My advice would be to spend as much time in the city as you can before committing to a lease – find a short-term sublet, crash with a friend, or even just visit for a few days and explore neighborhoods. This way you can figure out what is important to you in a building or location, and what will drive you nuts before you commit to a lease. – Julia
3. Do you mostly dine out, order in, or cook at home?
We cook at home the most to save up and eat at places we really want to try rather than eating out more often at places that might be mediocre. There are so many delivery services and you can almost always find a promotion for them. Seamless is by far used the most by anyone we know. We tried many of them once with their promotional codes. Overall, we don't use it much unless we're at a friend's place. We would seamless it more often if we lived in an area with better food. – Esther & Jacob
It's not even ordered in. The word is Seamless. – Caty & Ted
I dine out for a majority of my meals because there are endless delicious things to eat in NY and frequent new restaurant openings for every craving (at any hour!). When I do cook, it is together with my friends. – Charlene
I'd say my split is cook at home 70% of the time and dine out 30%, and order Seamless just 2-3 times a month. I love to cook so I've kept that up since moving, but not as much as I used to. – Julia
4. How do you grocery shop and/or what's your favorite app to order food with?
We use Google Express for non-perishable items or heavy things since it's free shipping with a minimum order. There are a couple local grocery stores to grab last minute essentials but the ones near us don't have a great selection and are pricier. We also try to bring a backpack with us so that whenever we're out, we can pick up small items here and there – Esther & Jacob
When we grocery shop, we use Amazon Fresh the most. – Caty & Ted
For groceries, my go-to spot is Trader Joe's UWS, and I buy only as much as I can carry. In terms of apps, I don't use any regularly, but FreshDirect is popular and seems to provides quality food and deliveries. – Charlene
I live about 10 blocks from a Whole Foods so I do most of my grocery shopping there and carry it back – it's easy, especially if my husband is with me to share the load. I had a coupon for FreshDirect so I've had groceries delivered a few times as well – I haven't been blown away by the quality of product but it's nice to have for stocking up on heavy items or when I don't have time/feel like running to the grocery that week. – Julia
5. What do you do to get away from the busyness of the city?
We try to go on adventures during weekdays and non-peak hours. We avoid going out during the holidays and avoid the subway during rush hour. Since we work from home, it also doesn't feel as overwhelming. Also, when the weather gets nicer, we plan on spending more time Upstate to be outdoors – Esther & Jacob
We stay inside – Caty & Ted
It's important to take time for yourself, no matter where you are. A fun and easy thing I do to get away from the New York busyness is to go to a Korean Spa with a few friends. King Spa is a good one that has a shuttle that picks up and drops off to/from Ktown and usually has a decent Groupon deal. You can relax in heated rooms, have authentic Korean food (don't forget to order the iced sweet rice drink!), get a massage, and soak in a tub. – Charlene
The Parks in the City – Since my commute to work is typically the distance from my bed to my desk in the living room, I get to avoid the business of the city on most days, which makes going out in the evenings and weekends more tolerable. I love the parks in the city as a way to get away as well – Stuyvesant Park has my favorite dog run for Porter, and Madison Square Park is nice and close to my apartment. Plus, it has Shake Shack. – Julia
6. What's your preferred way to get around the city? And why?
We use the subway the most. – Esther & Jacob
Subway because it's the most convenient. I would love to sit in a car instead, but I always regret it because of traffic. – Caty & Ted
I love taking the subway to get around the city and am happy to not be driving anymore. For the most part, the stations are conveniently located, and it's often fastest to get to my destination that way. It is another expense to account for each month, but it is still more affordable and easier than having a car. Walking is also a great way to see the city from a different perspective and get good exercise at the same time. I'm learning to love the bus more too. Google maps is my friend and gets me everywhere I need to go! – Charlene
My general rule is that I will walk anywhere that is less than three subway stops away, which is typically about a 20-minute walk. More than that and I will usually take the subway. I try to reserve cabs and Ubers for bad weather and late nights. – Julia
7. Any other tips to give to people moving here?
The city is as overwhelming as you make it. Wherever you are, it's about who you spend your time with and what you spend your time doing. Besides work, your pace of life is up to you. – Esther & Jacob
I think living in NY is an experience that everyone should have at some point in their life. It's such a great place that caters something for everyone. It's a place you'll learn about yourself and push yourself out of your comfort zone – Caty & Ted
Come and enjoy everything this city has! It is a place for dreamers and believers to experience the world's best of anything you love. The key is to keep your head up and trust that things will be ok. – Charlene
If you have the interest and the means to move here, do it. When the opportunity came my way I was hesitant at first because I was intimidated by the city and wasn't sure how I like it, but now I am so glad I got over that fear and can honestly say that I love being a New Yorker! – Julia
Did you find this post helpful? If you want more tips on New York, check out our previous articles such as 21 Things You Should Know Before You Visit NYC, Ultimate NYC Bucket List, 99 Places to Eat in NYC, 11 Top Free Things to Do in NYC, 25 Fun Things to Do Indoors in NYC.
PIN IT FOR LATER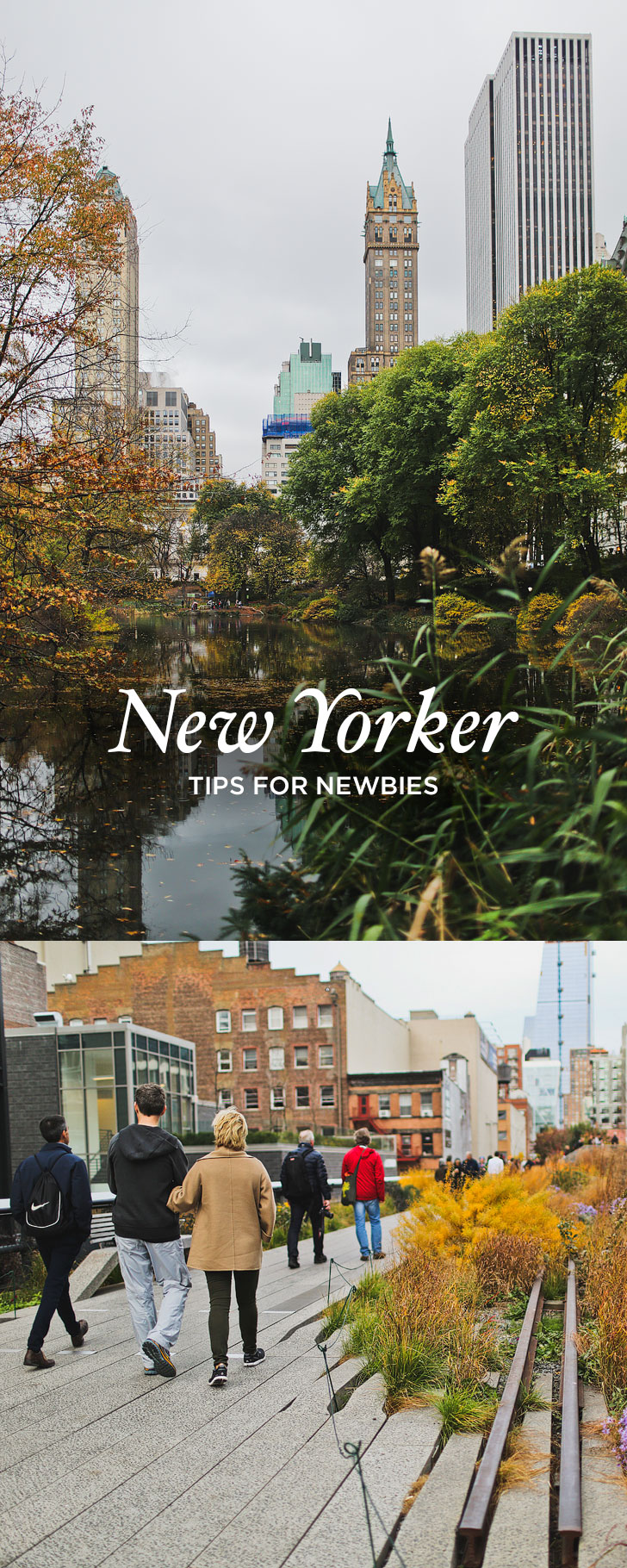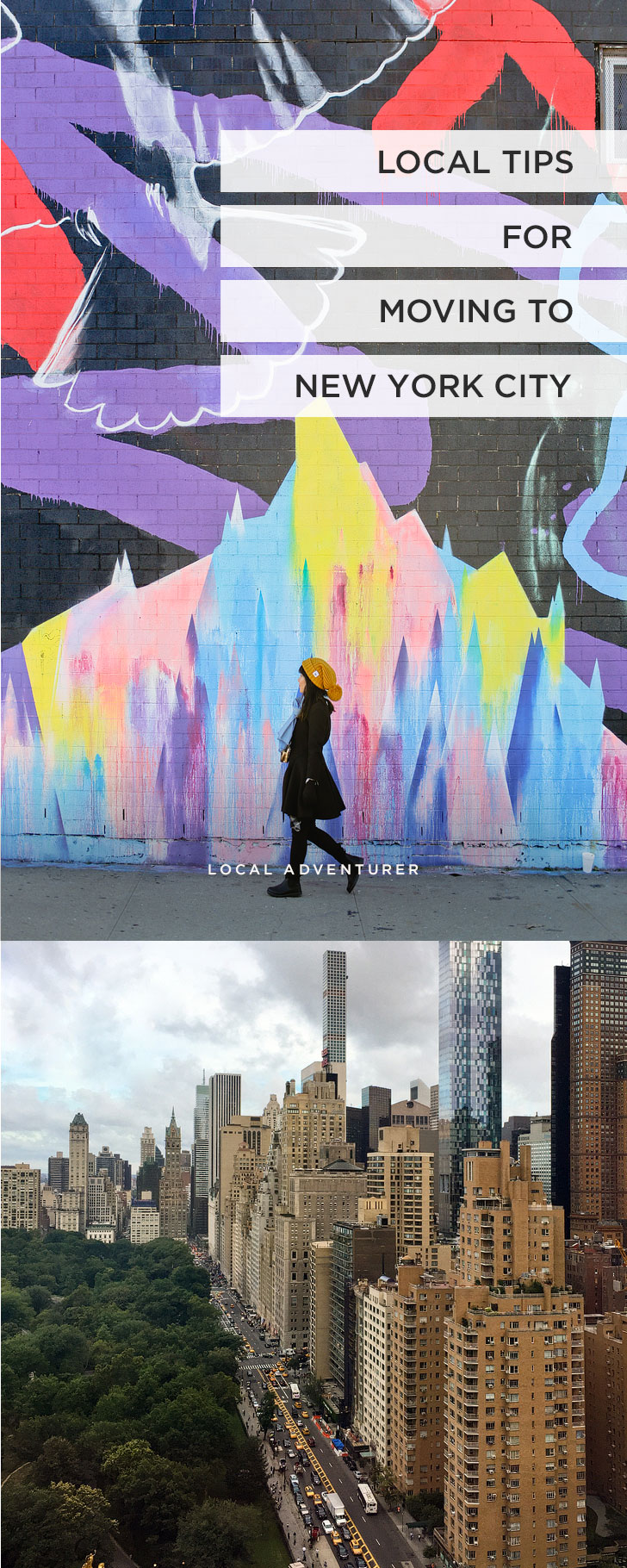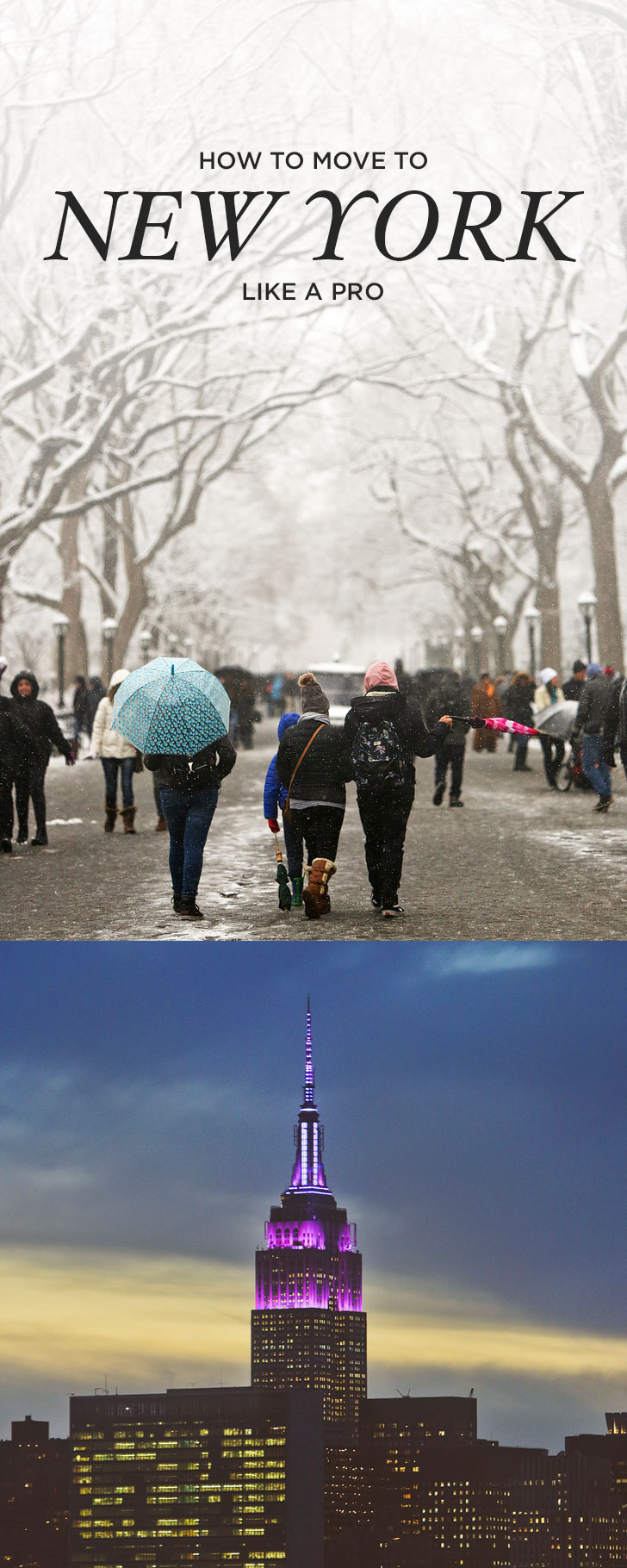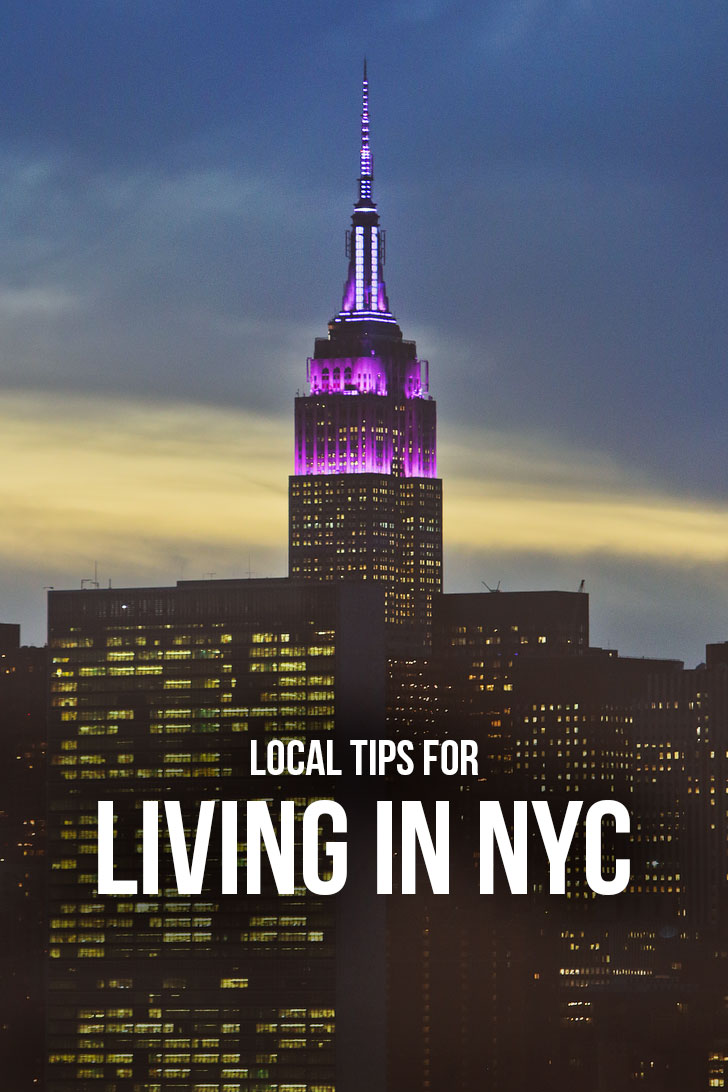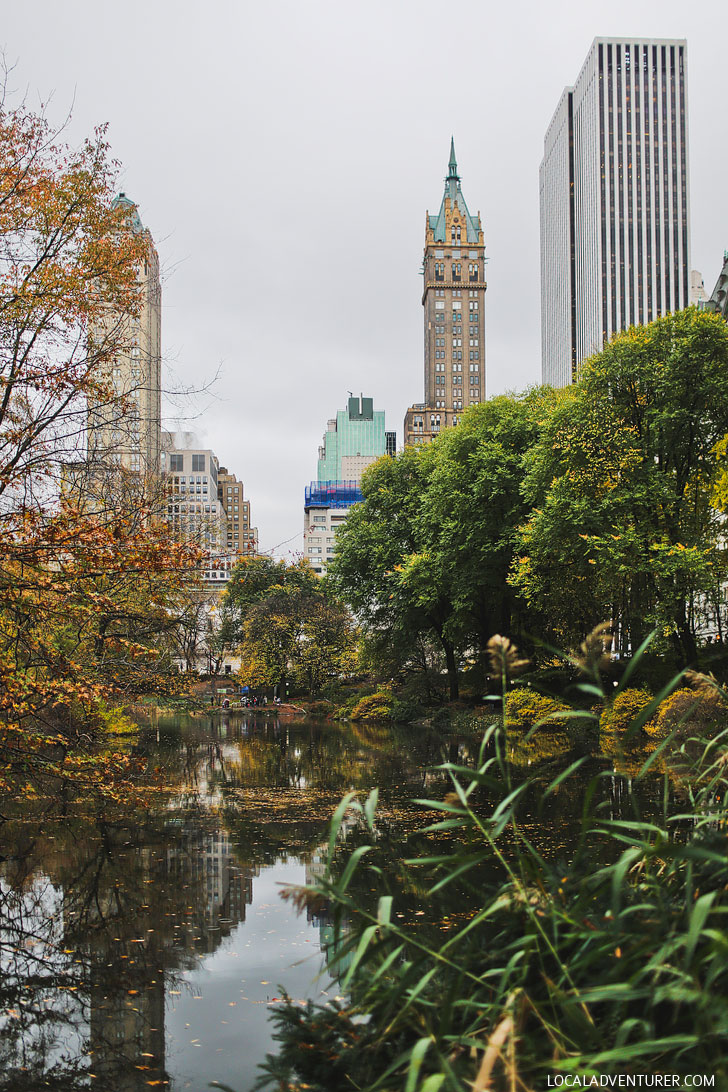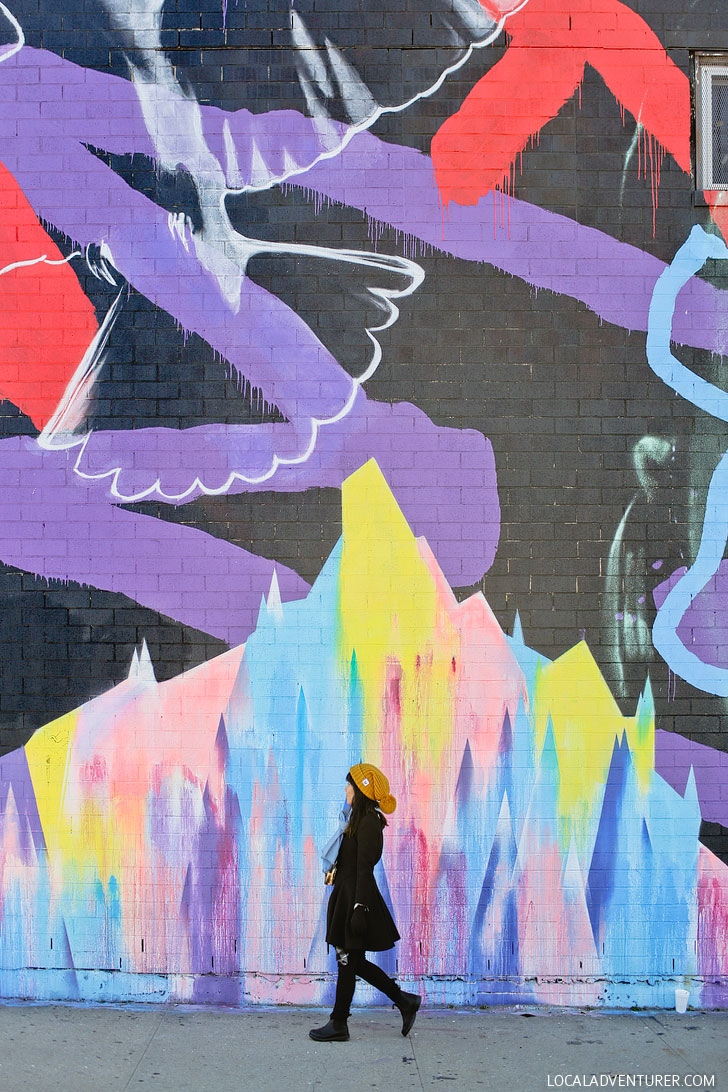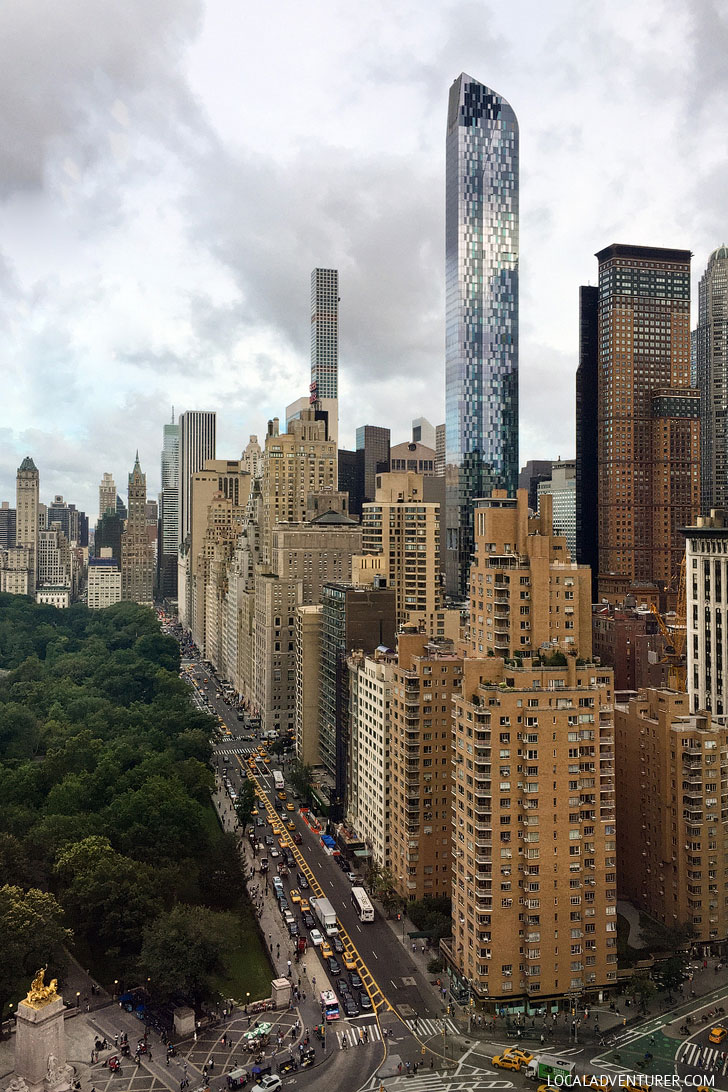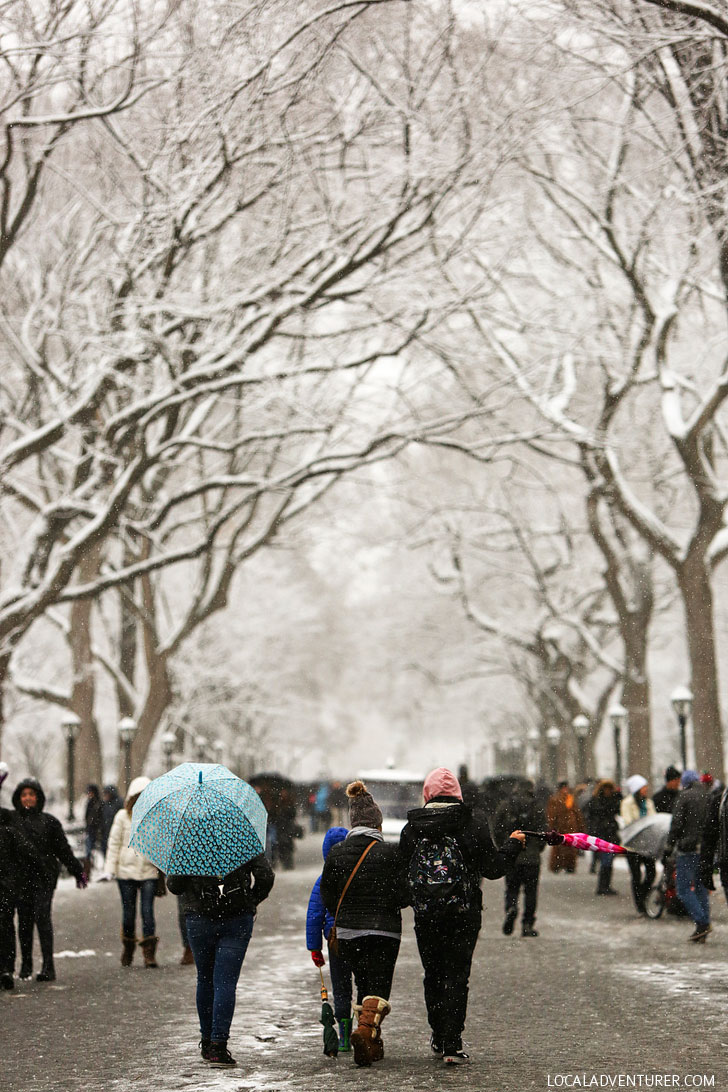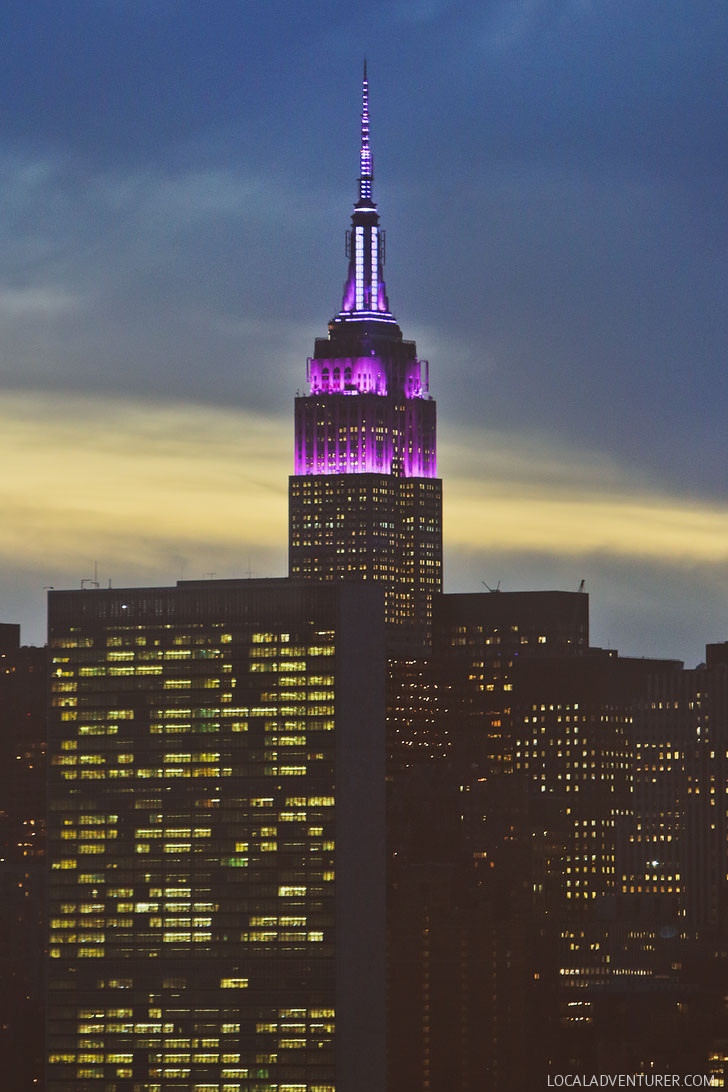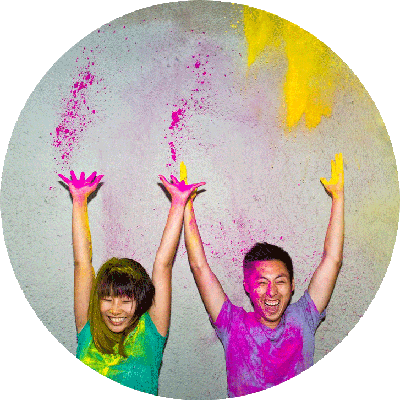 ESTHER + JACOB
Esther and Jacob are the founders of Local Adventurer, which is one of the top 50 travel blogs in the world. They believe that adventure can be found both near and far and hope to inspire others to explore locally. They explore a new city every year and are currently in NYC.
The post Moving to New York Advice { Local Tips for Living in NYC } appeared first on Local Adventurer » Travel Adventures in Portland + World Wide