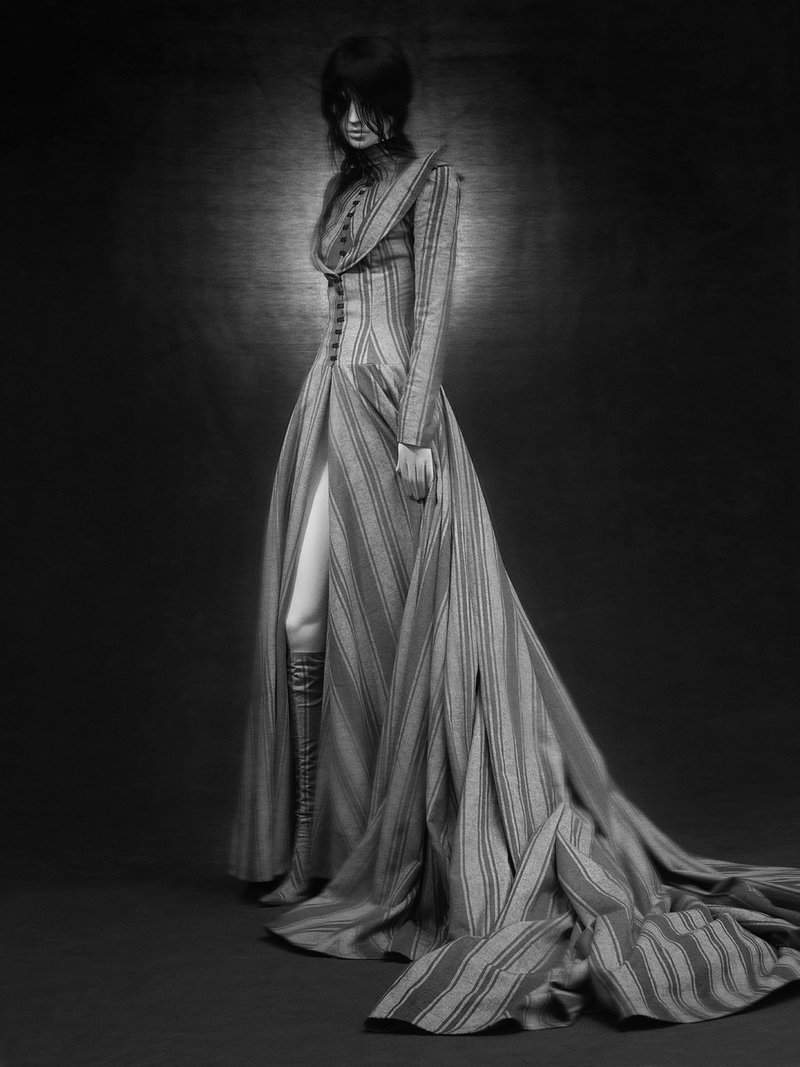 1/16 View Slideshow
Belgian designer Olivier Theyskens has recently become the subject of a solo exhibition at MoMu, the fashion museum in Antwerp, Belgium.
The exhibition, She Walks in Beauty, explores Theyskens' creative evolution of twenty years in the fashion business, his craftsmanship and the changing atmospheres of his work.
From the dark romantic side of his early designs which brought him world fame, to the new vision of couture he instilled at Rochas, his mastering of textiles and cut at Nina Ricci, his American adventure with Theyskens' Theory and the re-launch of his own brand Olivier Theyskens, the silhouettes on show all display the master's hand.
"If you look at Olivier's career – especially at a time when the big houses change their creative directors so often – Olivier's career has a very interesting past, Kaat Debo, MoMu's director explained to Vogue. "He is 40 and started when he was 20. He is so young and has already spent half his life in fashion, so we can see his evolution from his own brand, and his DNA throughout."
The exhibition is laid out as part runway, part editorial with some very recognizable garments worn by minimal mannequins. Videos of his runway shows and photographs also help to tell his story, while an inspiring assortment of the designer's hand-drawn sketches and illustrations demonstrate his great creative talents.
She Walks in Beauty is open now until April 15 and more information can be found here.