OOrange Mask And Bottles. Unusual Methods Of Chinese Inhabitants Struggle With Coronavirus! In China, the panic from the Coronavirus spreading at an incredible speed will soon reach its peak. A dangerous virus has already been detected in all regions of the PRC. Some residents do not hope for the effectiveness of epidemiological masks, or they are simply not enough, and come up with their own protection methods – from orange peels to plastic bottles on their heads. Photos began to appear on social networks in which people protect themselves from the virus in rather unusual ways.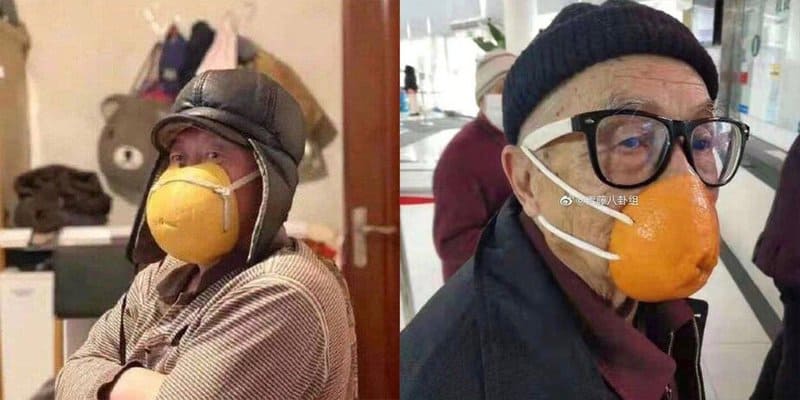 Residents of China make improvised masks using halves of oranges, grapefruits and ordinary rope. Perhaps some of them believe in the ability of citrus fruits to create a barrier against the penetration of the virus through the respiratory organs. Others use this method because they simply cannot get medical masks because of the great demand.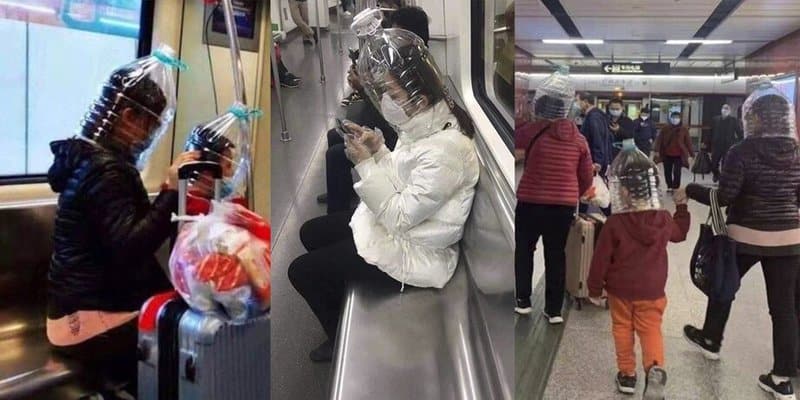 In addition, Chinese people put empty five-liter bottles on their heads to protect themselves from coronavirus infection. Such people can be found in the subway, shops, on the street and at the airport. Plastic helmets are worn immediately by entire families and put on to children.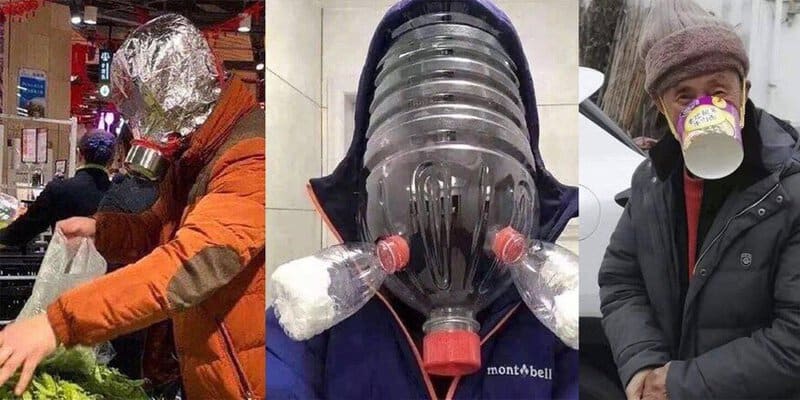 Some even build a gas mask – from a metal film or all the same plastic bottles. Or put on an ice cream can instead of a mask.
READ MORE Why Oregano Essential Oil Is One Of The Most Powerful Natural Antibiotics Known To SCIENCE
Someone is using a real gas mask. In addition, a picture of the family appeared in social networks, which decided to protect themselves with the help of plastic bags. However, the panic of the people of China is understandable – every day the number of sick and dead from coronavirus is increasing.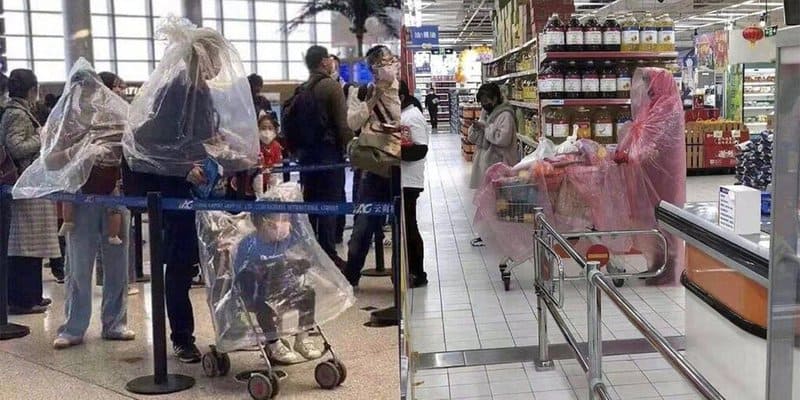 Despite the fact that these photos cause some smile and even laughter, they quickly fade away under the weight of the realization that this is not Photoshop, but a harsh reality.
Let's hope that the epidemic ends soon and people in the affected countries can return to their normal everyday lives without fear.
READ ALSO What Superpowers Does A Pumpkin Have For Your Health? Pumpkin Smoothie Recipes

READ Human Consciousness A Result of An Ancient Virus, Say Searches