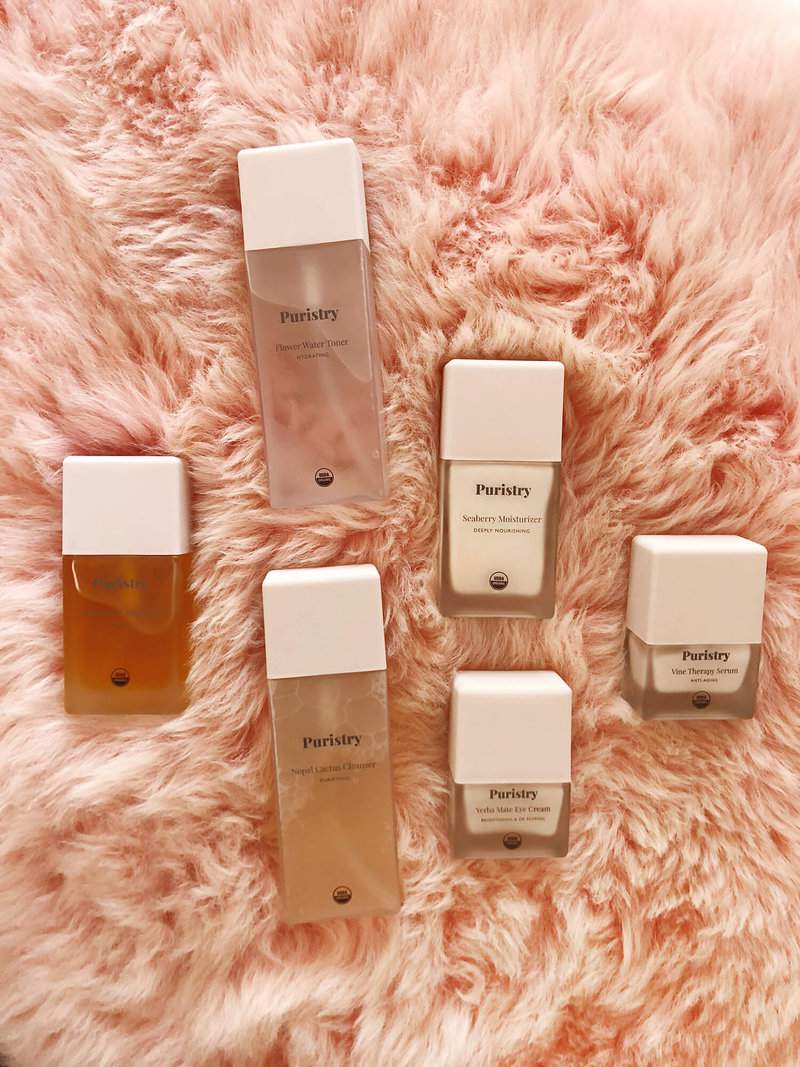 Today, I'm excited to introduce a new skincare line that I am loving:
Puristry
! This line is USDA certified organic and made in the USA. My first impression was that the packaging is lovely, and as I started to look at each product, I was super intrigued by the ingredients list.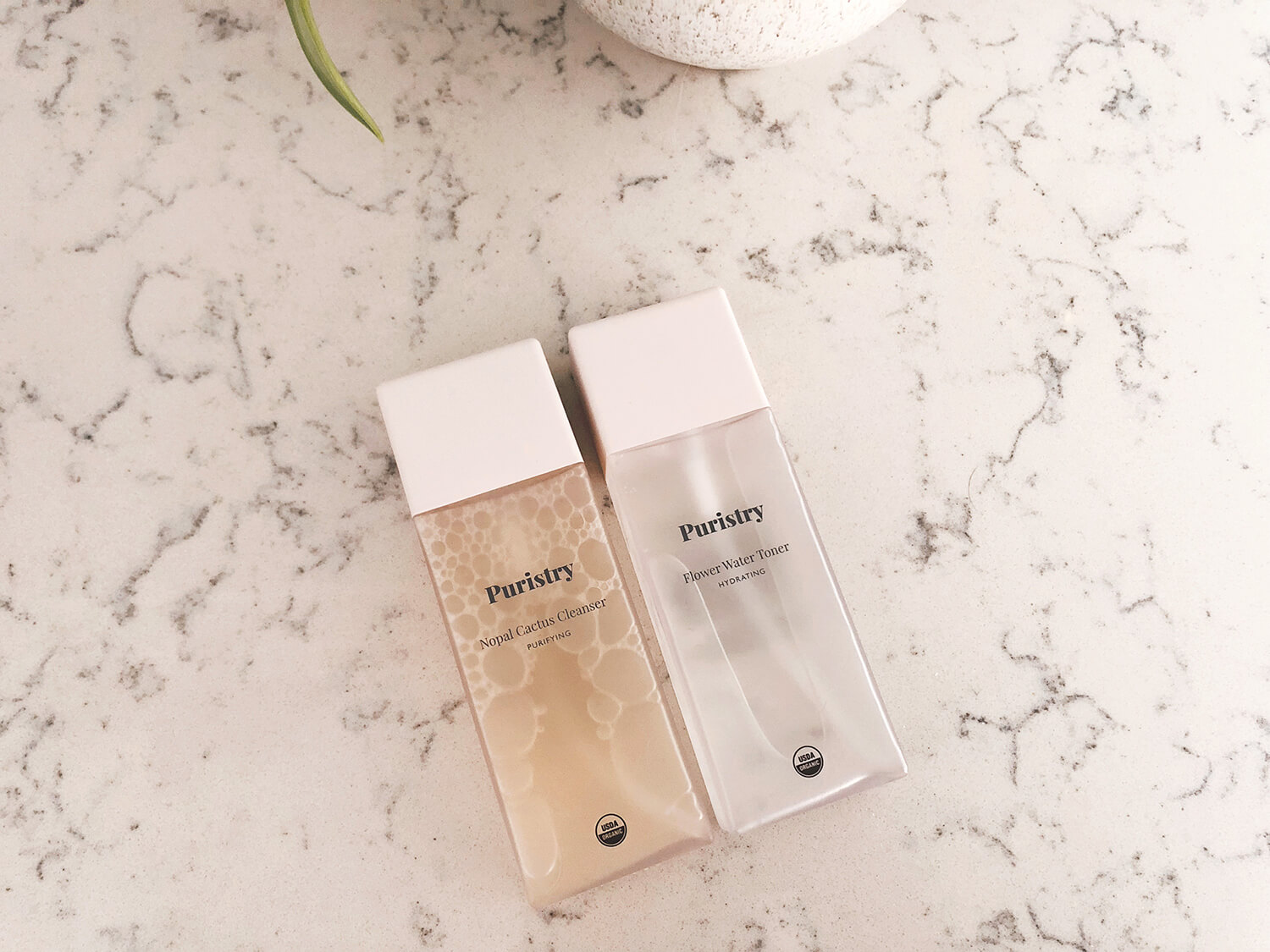 I thought I would highlight the four products that most stood out to me from this collection:
Nopal Cactus Cleanser – This light, gentle cleanser is right up my alley. I love to do double cleansing (cleansing with oil for to remove makeup) and this is the perfect second step for me. One thing I really like about these products is that the scent is light, subtle and 100% from natural ingredients.
Flower Water Toner – Any kind of essence immediately gets my attention. I tend to skip toners because I worry about them being harsh, but this is the perfect fit for what I need in my routine! This toner is made with rose and calendula hydrosols, so it smells so nice. It is calming and gentle.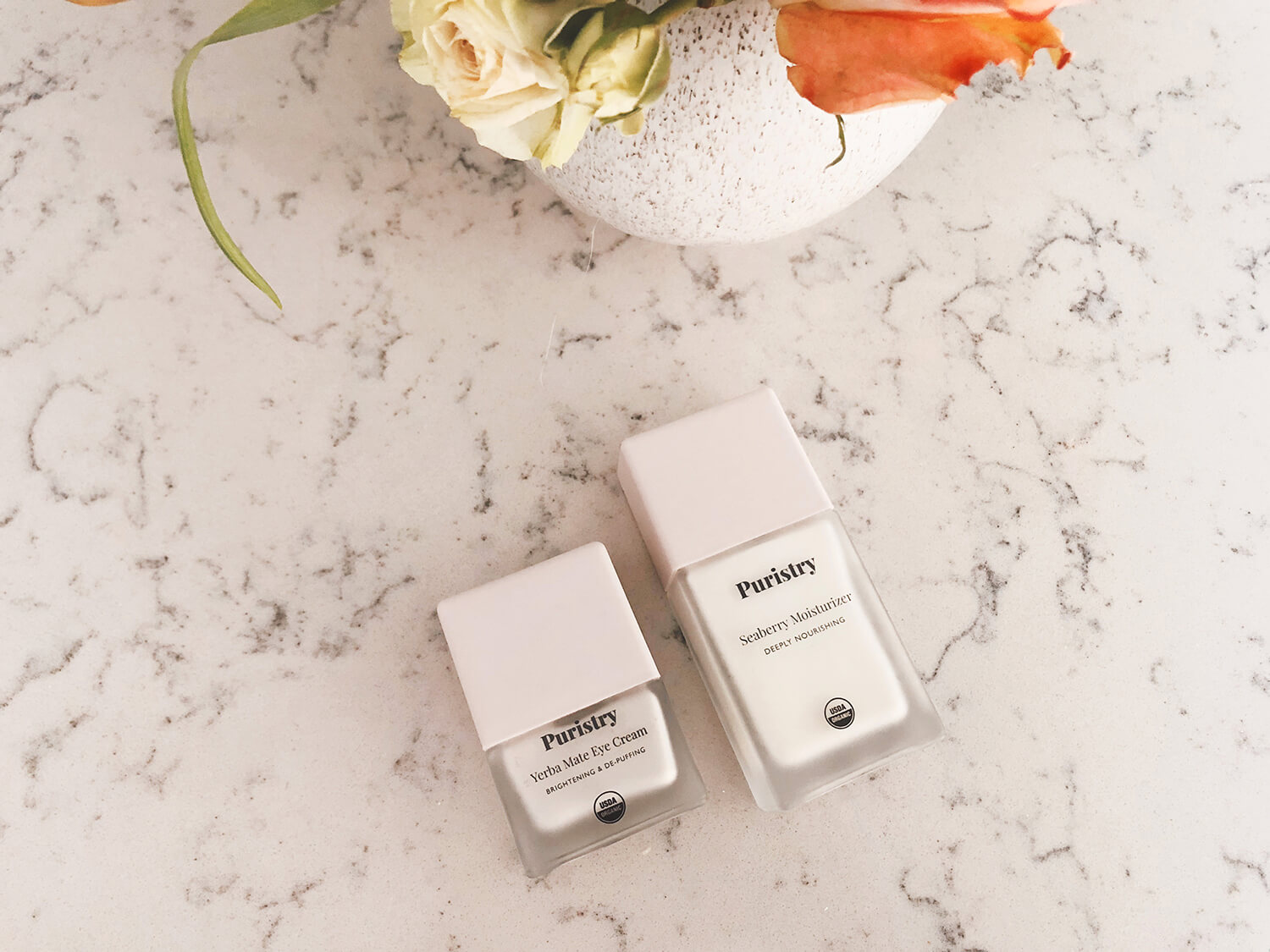 Seaberry Moisturizer – Deep down, we all want an anti-aging product that really performs. There are so many products out there that make claims, but are filled with harmful ingredients and artificial fragrance. I honestly don't believe in anti-aging; I think it's mostly a marketing gimmick … we all age! Instead, I choose to focus on products that benefit the health of my skin—especially the delicate skin on my face. This moisturizer is concentrated with seaberry fruit, which contains 50+ nourishing phytonutrients. I'm a huge fan of this product, both for its refreshing natural scent and its A+ ingredients list.
Yerba Mate Eye Cream – Any eye cream I've ever loved has a caffeine element to it! I'm already a fan of this eye cream, which I am currently using morning and night right before my face oil.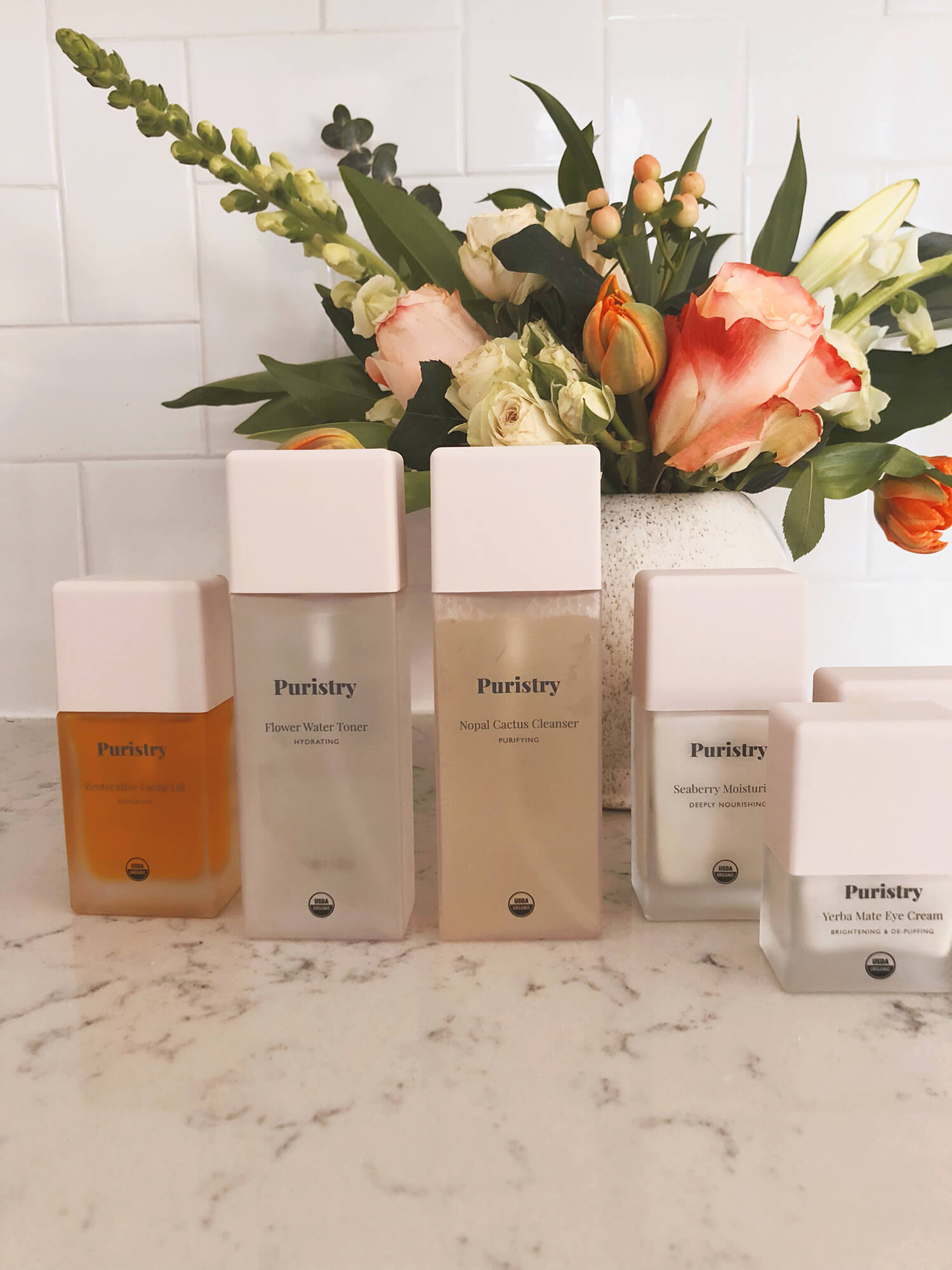 I hope you enjoyed this intro to a new brand you may not have heard of. I'm a fan and excited to see which of these new products will become staples in my routine over time.
Clean beauty is such a growing industry right now, with amazing brands popping up left and right! I would LOVE to hear what brands you've tried and loved and who you'd like to see included in our non-toxic beauty box.
Love you all. xx! Elsie
Credits//Author and Photography: Elsie Larson. Photos taken with iPhone and edited with A Color Story's Golden pack.
SaveSaveSaveSave
SaveSave