This post is sponsored by SweeTARTS, but all opinions are our own!
This year I decided to skip a traditional Easter basket and go with this super easy DIY Rain Boot Easter Basket!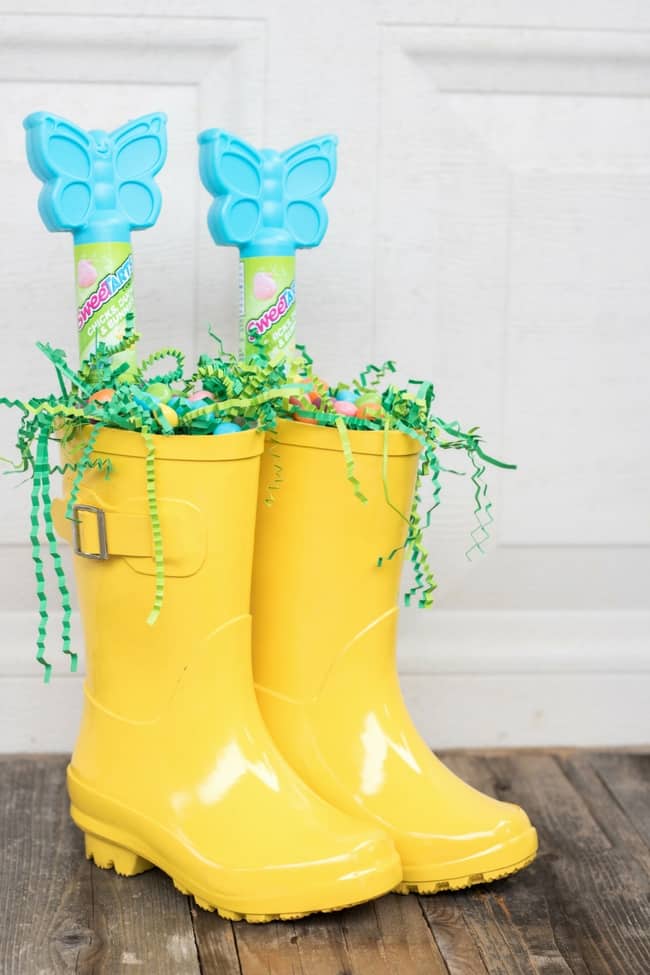 DIY Rain Boot Easter Basket
Not only was this Easter basket easy to make, it was also really inexpensive too! I love that instead of giving kids a basket that they will only use once a year I can gift something that they can use over and over again.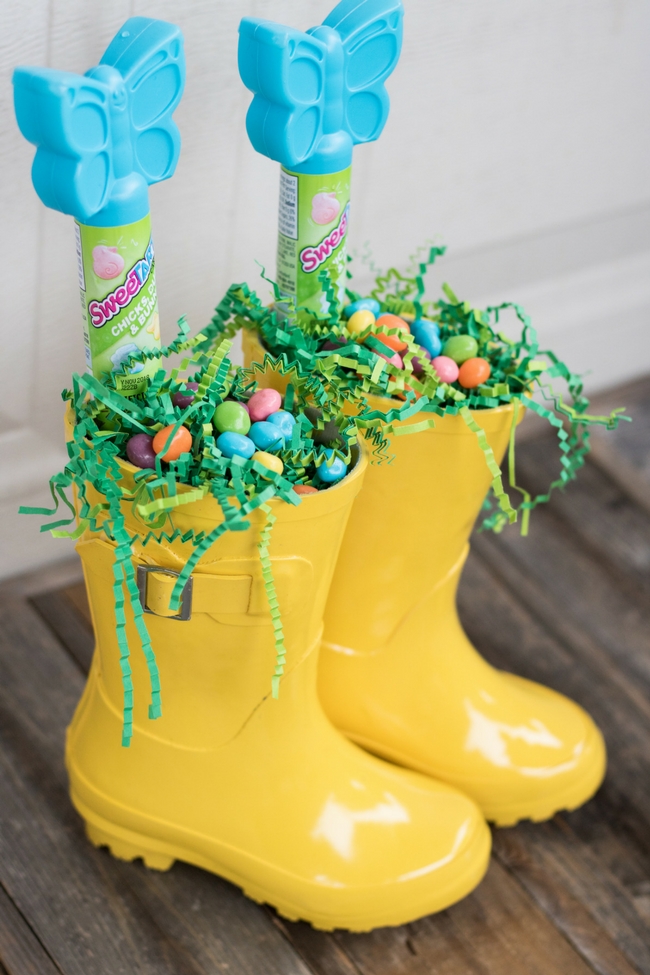 I ordered a pair of rain boots for $10 on Amazon and then I grabbed some Easter grass to go inside of the rain boots. If your kids like a certain TV character or theme they have TONS of other rain boot options for kids on Amazon that are a little more expensive.
After that, it's all about what you are going to stuff inside of the boots for an Easter morning surprise. We LOVE SweeTARTS at our house so we were sure to include the SweeTARTS Chicks, Ducks, and Bunnies Topper. Not only are they Easter themed, but they fit perfectly down inside of the rain boots and are a delicious mom approved treat since they are free of artificial flavors!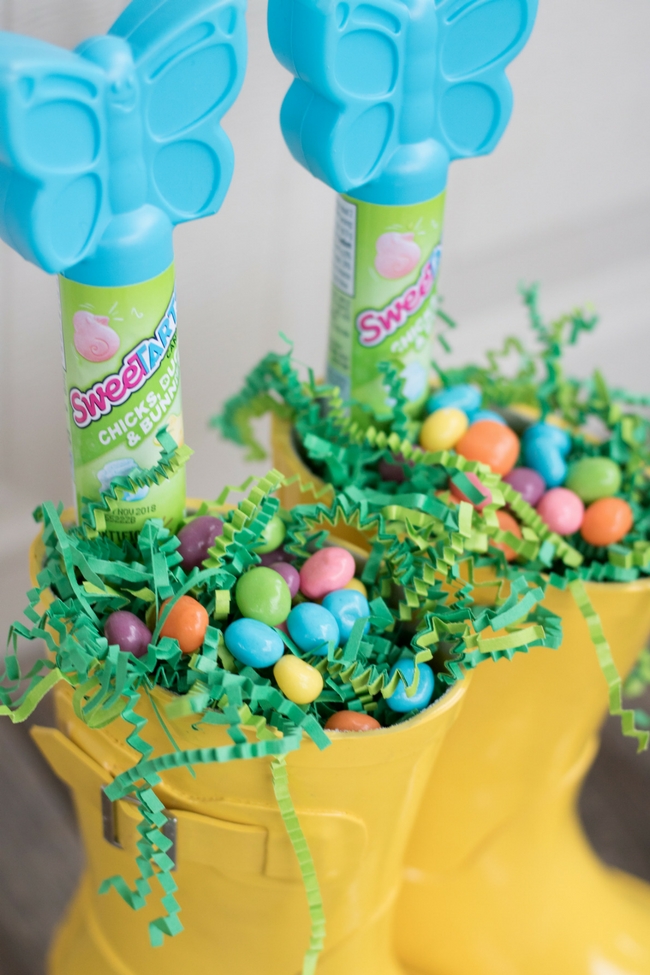 We usually always include one "big" candy box to give to each child in the family so this year we included with SweeTARTS Jelly Beans Bunny Shaped Box. The second best part of the bunny shaped box is that the packaging is so cute that we didn't need to dress it up with anything to make the gift cute!
The first best part of it was… SweeTARTS + jelly beans. Can you think of a better candy combo that that!?
In all seriousness, we had never tried the SweeTARTS jelly beans and we were super impressed with them.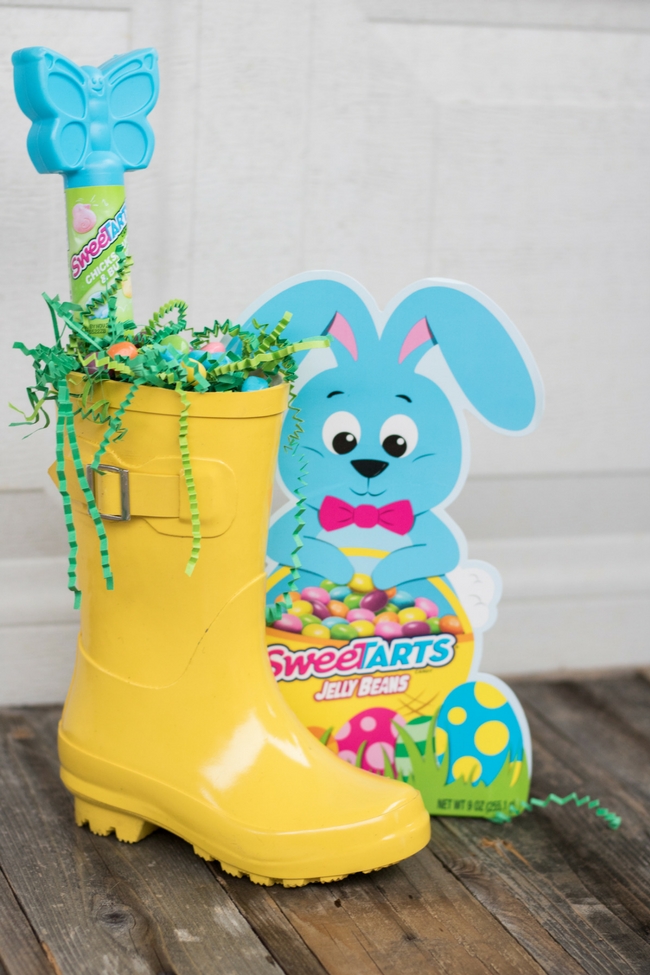 To make these, I used 2 bags of Easter grass and stuffed them down into the boots making sure to leave just enough space to insert the SweeTARTS Chicks, Ducks, and Bunnies Toppers.
Then, I opened one of the SweeTARTS Jelly Beans Bunny Shaped Boxes and scattered some of the jelly beans across the top of the Easter grass inside of the boot. I think I'll even stuff some Easter eggs full of the jelly beans too!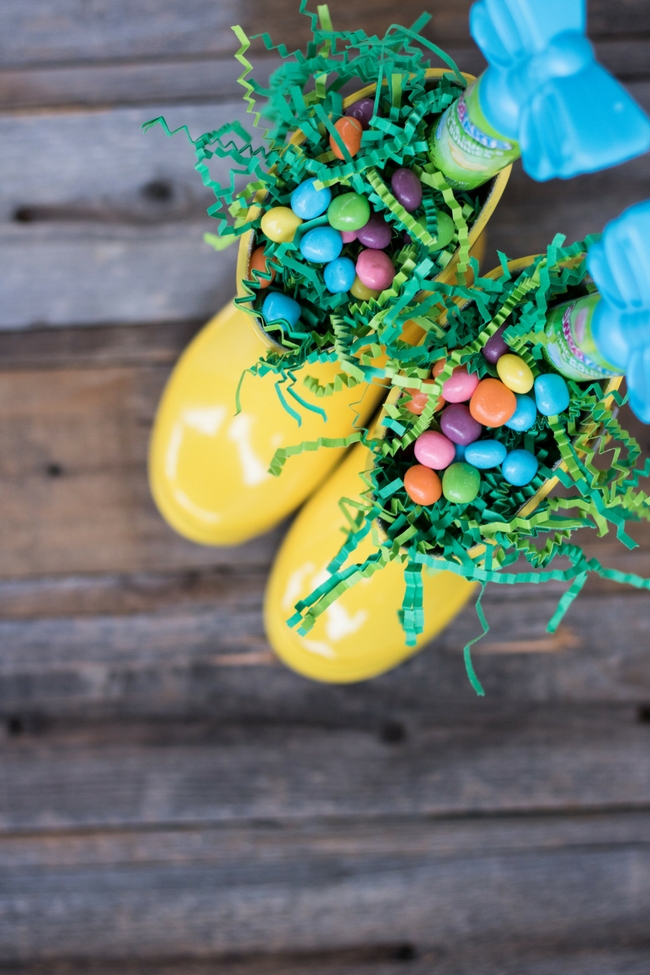 This Easter DIY is super easy to duplicate and you can find the materials at most stores, but I will link the materials here in case you have time to order them online!
Materials: