When Rihanna launched Fenty Beauty back in September, she had a plan: celebrate beauty in all of its forms. As she told us at an event in NYC, "I just also wanted things that girls of all skin tones could fall in love with . . . I kept saying, 'There needs to be something for a dark-skinned girl, there needs to be something for a pale girl, there needs to be something for everyone in between.'"
Only four months later, the brand has already worked to defy conventional, Euro-centric, bullsh*t beauty standards. And if you need any proof of that statement, you can read Fenty model Slick Woods' heartwarming Instagram post about how much the representation matters.
On Jan. 2, Slick posted a screenshot of what happened when she Googled the word "beauty." The search engine's definition of the word included pictures of both Slick and Rihanna, which were taken for the Fenty campaign.
She wrote: "My mom called me today and I told her she's the definition of beauty, thank you @badgalriri for changing the game, reminding every little black girl she is and came from royalty and that all women are beautiful in their own damn way. A beautiful start to a new year and a fresh perspective of what beauty is… whatever [the f*ck] you want it to be."
Many of Slick's 420,000 Instagram followers celebrated the empowering news in the post's comments section. One wrote, "Keep working and reminding little black girls that they are worth it and powerful." Others called the moment "historic," and one person said, "This post has me tearing up forreal."
While we always knew Slick was gorgeous (just look at her!), the validation certainly feels like a step forward for representation. Now, if you'll excuse us, we're going to go Google "Beauty" so we can stare at Slick's face some more.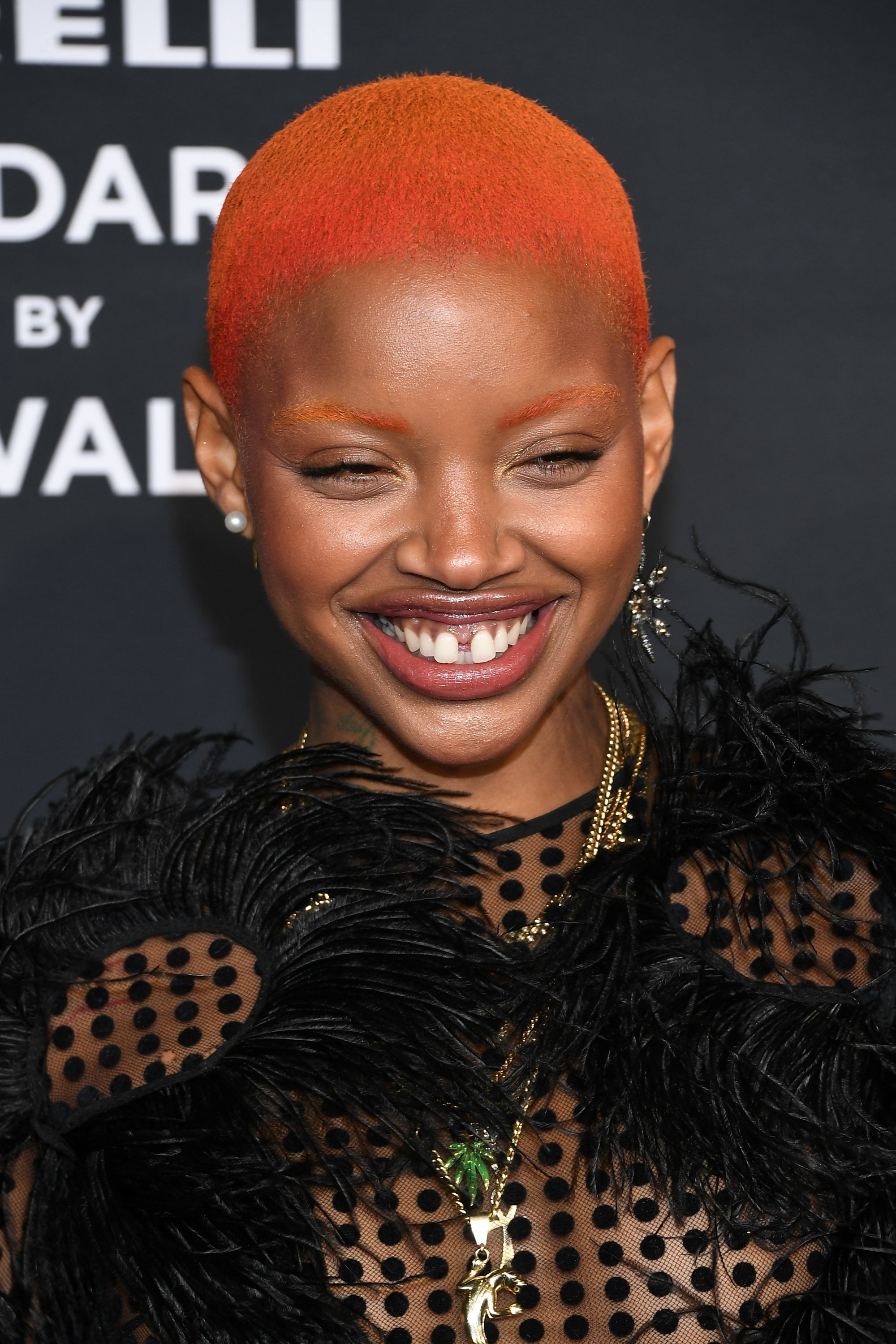 Image Source: Getty / Dimitrios Kambouris
Image Source: Getty / Thaddaeus McAdams