I hadn't heard of Sophia Vegas before these pics of her came across my desk, but within a moment of glancing at this image of her, I felt I had the full picture. It's all there: Enormous sunglasses, more enormous breasts, toy dog, a dress that's in danger of riding up and showing off her zorch. I know precisely who this woman is, and then you hear her name and you suddenly feel like Benedict Cumberbatch's Sherlock when it all comes together for him.
Can we talk about the toy dog epidemic in this country. Finding myself in an airport twice last month, I noticed that there has been an absolute explosion in the number of women parading around with their "therapy dogs." It's getting absolutely out of hand in my opinion. No fewer than two women on each of my flights cuddling dogs the entire time. Just pop a Xanax and pray they get that drink cart out immediately after take-off like the rest of us, ladies.
So yeah, Sophia Vegas. If you like women with enormous breasts and tiny dogs, I suppose you could do a lot worse.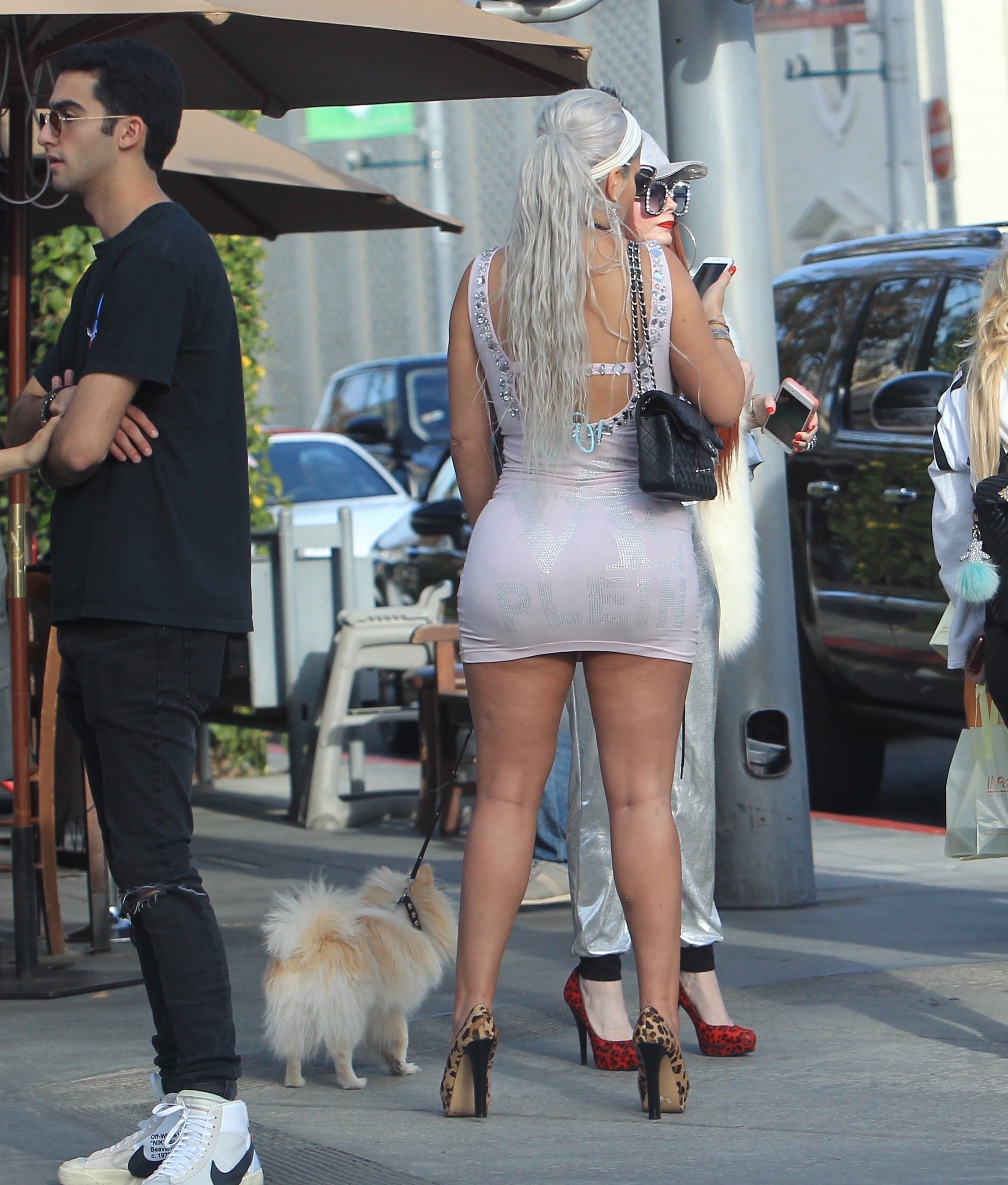 Photo Credit: Backgrid USA