By Peter G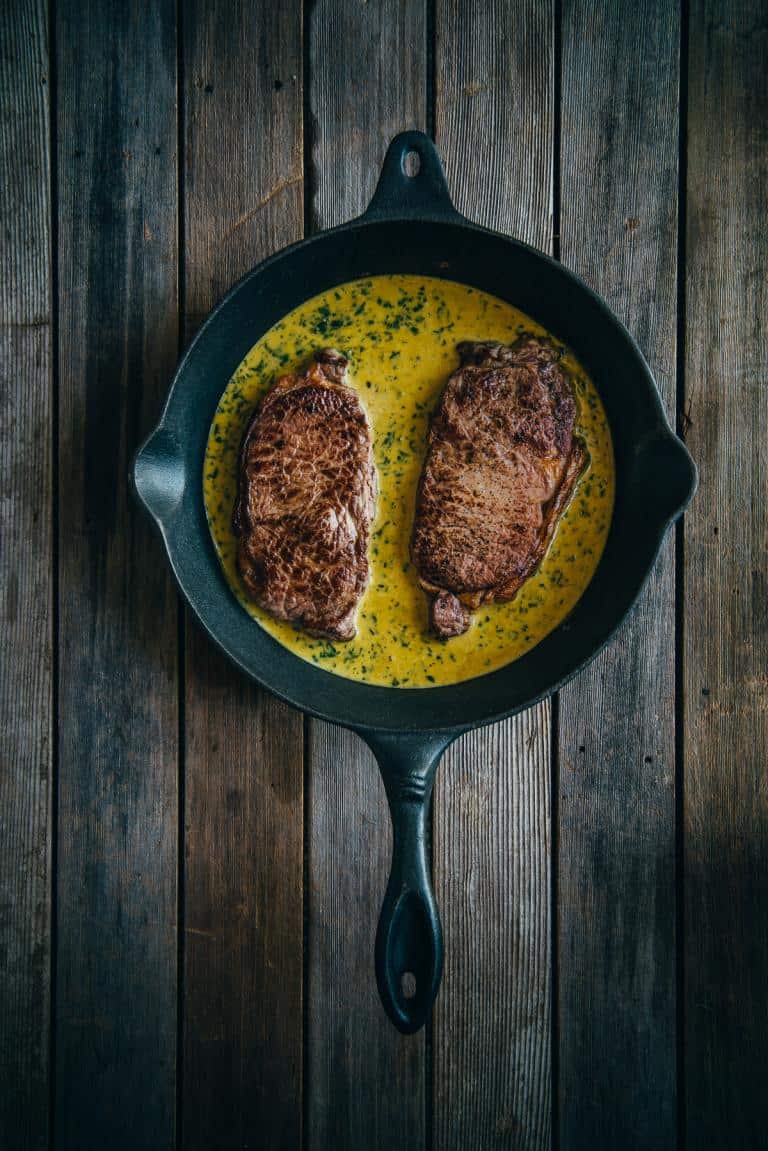 Prep time 10 mins
Cook time 15 mins
Total time 25 mins
A classic steak Diane recipe made with NY cut steak, brandy, cream and Worcestershire sauce. A nostalgic, yet delicious step back in time.
Recipe type: Main
Serves: 1
Ingredients
1 x 200g "NY" cut steak
25g butter
1 eschallot, finely diced
60ml pouring cream
2 tbsp brandy
1 tbsp Worcestershire sauce
1 heaped tbsp freshly chopped parsley
salt and pepper to season
Instructions
Cook the steak according to your liking and set aside.
In the same pan you cooked the steak add the butter and allow to melt on a medium heat. Add the diced eschallots and fry for a few mins until translucent.
Add the cream, brandy and Worcestershire sauce and allow the mixture to come to a quick boil.
Add the parsley, salt and pepper, stir and place the steaks in the sauce to coat.
Plate the steaks with extra sauce on a plate along with some green beans and serve immediately.
Notes
This recipe is for one steak. Change it up according to the amount of steaks you are cooking.