The fact that the best friends of girls are diamonds has long been known to everyone. Any lady will be delighted at the sight of the coveted box from Tiffany. And not a single man will refuse a Cartier watch inlaid with diamonds. But there are things that can't be called jewelry. True treasures, you cannot say otherwise, cost fabulous money and are available only to the elite.
TOP 5 most expensive jewelry in the world. Fabulously expensive. Incredibly beautiful
You can't buy these things in a regular jewelry store. And you can't even get it in the best jewelry house in Paris. Such jewelry goes under the hammer at Sotheby's or is resold for big money in private clubs of collectors. They are considered real relics and are passed on from generation to generation in the richest families in the world. We have selected for you the TOP 5 most expensive and beautiful jewelry ever seen by mankind.
Graff pink
The most expensive piece of jewelry acquired by anyone in the last hundred years. The huge diamond of the rarest bright pink color weighs more than 24 carats. This miracle was made by eminent jewelry Harris Vinson. And when his masterpiece was put up for sale at Sotheby's, his representatives understood that a ring with a unique stone would go under the hammer for fabulous money. But no one expected that the amount to be paid for Graff Pink would turn out to be so big – $ 46 million. The owner was the eminent diamond purchaser Lawrence Graff, who to this day remains the happy owner of the most expensive jewelry in the world.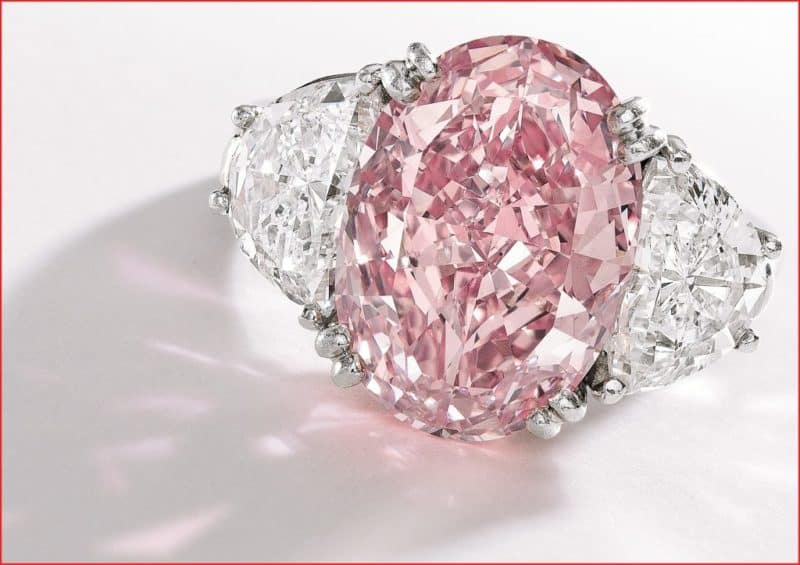 L'Incomparable Diamond Necklace
If Graff Pink is the most expensive ring in the world, then the L'Incomparable Diamond Necklace is the most expensive necklace. Its name translates as "Incomparable" and it is difficult to argue with it. A "seedling" necklace is a diamond weighing more than 400 (!) Carats. Moreover, it is surrounded by smaller "pebbles", the total weight of which is more than 200 carats. This jewelry has not only an amazing cost – 55 million dollars, but also an amazing story. Jewelers managed to create such an adornment only because the little girl from Congo in the 89s of the last century accidentally discovered a diamond in dust and stones of colossal size. It was his jewelers of the Mouvard company who purchased, cut and sales for such a considerable amount of money.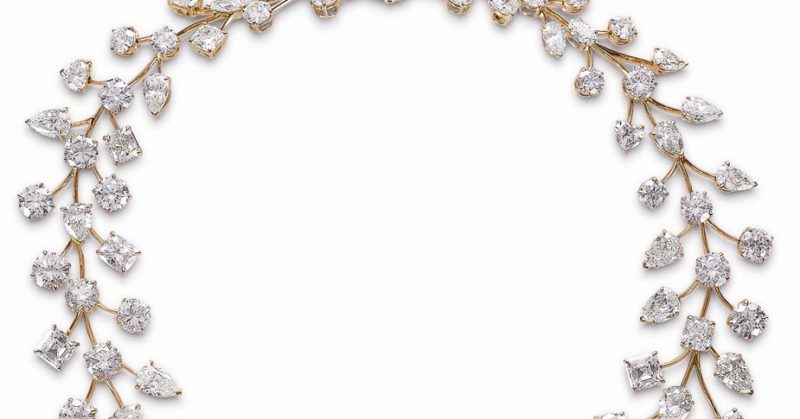 Harry winston
Necklace Harry Winston is not only the most expensive, but also the most romantic gift that a man could ever present to a woman. This unique jewelry is a copy of the same blue diamond necklace, which was discussed in the unforgettable "Titanic". A 15-carat heart-shaped diamond is surrounded by dozens of smaller white diamonds. It was in this necklace that singer Celine Dion appeared at the Oscars (by the way, this jewelry was the most expensive ever seen at this ceremony). Seeing how irresistible his wife was in this piece of jewelry, her husband Celine Dion bought it at an auction for $ 20 million. Now there are only copies on sale. But they cost a lot – about 3.5 million conventional units.

Heart of the kingdom
A 40-carat ruby ​​is an impressive sight. Especially if it is surrounded by dozens of skillfully cut diamonds, the total weight of which is 155 cards. Especially if all this is in one unique necklace, whose name is Heart of the Kingdom. This creation of the hands of Swiss masters was created not so long ago, and now it is on sale. However, no one has yet to buy it at the declared value of 14 million standard units by Garrard.
DON'T MISS One of My Favourite Things is the Jewelry Gallery Wall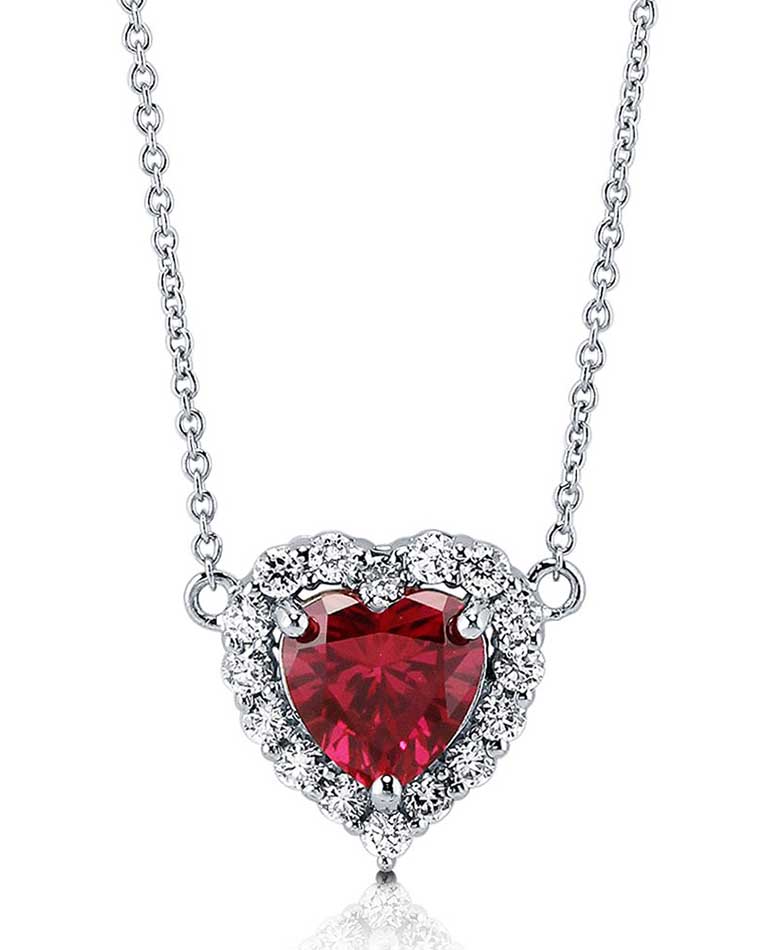 Diamond bikini
This decoration, as they say, "with peppercorn". Real bikinis created from platinum and decorated with huge diamonds were created by eminent designer Susan Rosen. And, what can I say, for each product – its own merchant. The designer managed to sell his creation for $ 30 million. It is worth noting that even the diamonds on the panties are really large – the "underwear" itself does not cover much. So the model, demonstrating either an ornament or an underwear, during the show felt, to put it mildly, awkward.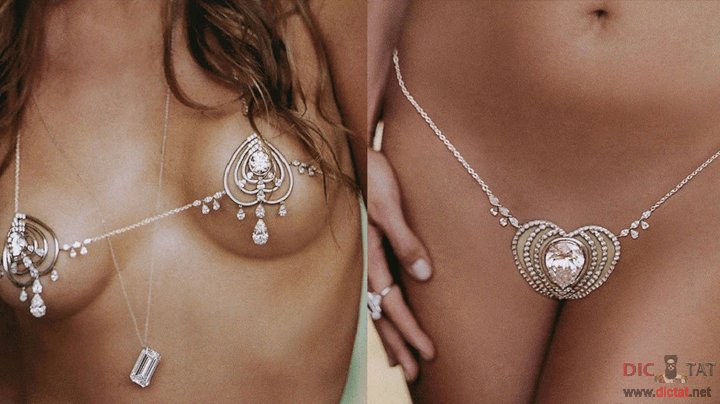 Meanwhile, master jewelers continue to amaze. And, quite possibly, in 2019 a new jewelry will appear that will lead the TOP of the most expensive products in the world.