More and more individual trends are signaling the return of 2000s fashion. And in jewelry, including: these are multi-colored beads, pendants with butterflies, large plastic rings and bracelets on the forearm.
Look through your jewelry treasure chest, and it is possible that there is something of the above. Today we will have a speedrun on bracelets: in anticipation of a speedy warming, you want to dream only of short-sleeved clothes, and this jewelry will perfectly complement tops, t-shirts and dresses.
By the way, forearm bracelets are an ethnic accessory, but in the spring-summer 2022 season, most designers rethought it in the spirit of modernity: for example, Prada's bracelets were made in the form of leather straps, while Raf Simons's were in the form of a skeleton hand.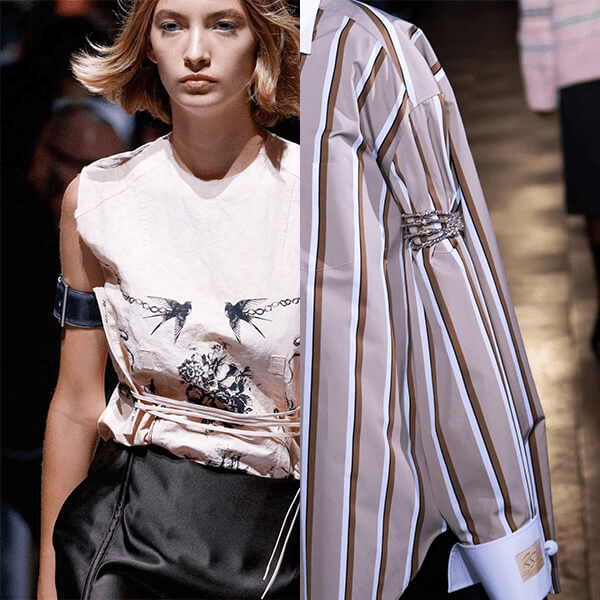 US brand Tory Burch made forearm bracelets a staple of their runway, with each look accompanied by a minimalist double metal bracelet with matching earrings.
An inspiring example of how to wear bracelets on a grand scale was demonstrated by the Rodarte brand: golden cords writhed around the model's hands like snakes, which made the image itself seem unearthly and magical. And only Etro became an exception to the rule and returned to the ethnic theme: their sonorous bracelets on the forearm resembled a souvenir from a trip to Africa.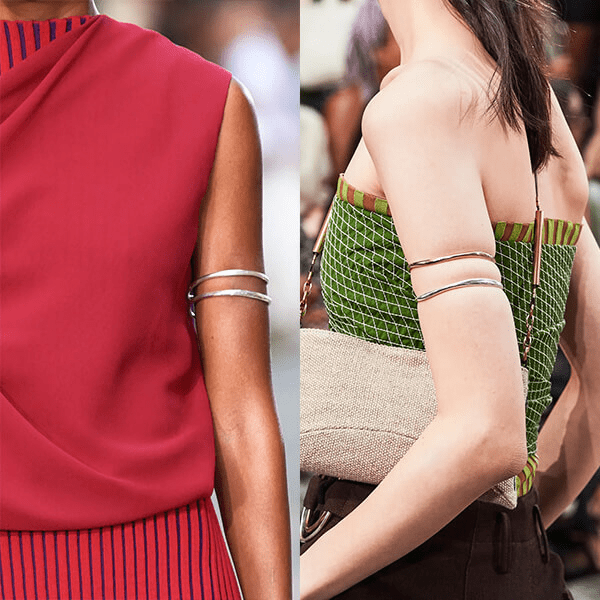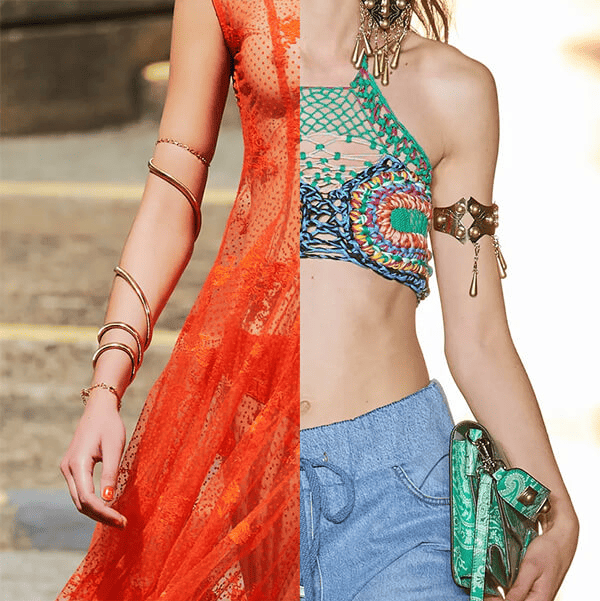 Did you wear bracelets on your forearms in the 2000s? Are you going to return to this trend now?