Flat soles compete fiercely with heels, square toes on shoes become more popular than sharp ones, the "grandmother's style" characteristic means that you need to urgently buy, and brooches can now be decorated with not only blouses and scarves, but also sandals. Do not doubt that in the summer we will surely be free and walk on all the favorite places of the city more than once. In which shoes to do this in the morning, afternoon and evening, we will tell in this review of fashion trends for the spring-summer 2020 season.
Bourgeois loafers
Loafers, as if by the wave of a magic wand, give the image a severity and even a certain bohemian character. Take them as footwear for workdays and be sure to try different heel heights. A high and wide heel does not look old-fashioned at all, and noticeable details in the form of chains and rings add individuality to loafers.
What to wear with them in the summer? With a midi skirt and polo shirt, as well as dresses with pleats and a school style.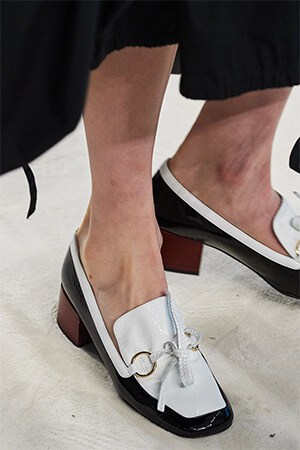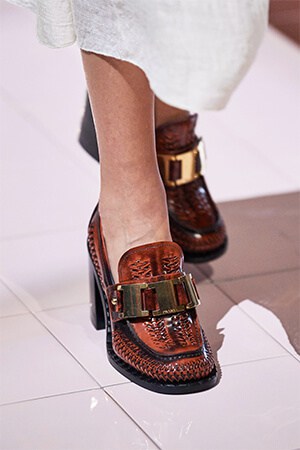 READ MORE BATTLE OF MALE AND FEMALE COLORS. SEDUCE A MAN AND FORGET ABOUT THE WAR: WHY WOMEN WERE FORCED TO LOVE THE PINK COLOR
Sandals on a flat platform
From the 2000s, the fashion for sandals on the platform returns to us. Then such sandals still came up with the name "flatforms" to emphasize that it is not a tankette, and a flat high platform. The most authentic models refer to traditional Japanese shoes on a wooden sole or with a wicker platform, and color variations from the atlas promise to create a very touching puppet impression.
What to wear with them in the summer? With dresses of all stripes and lace things to embody romanticism.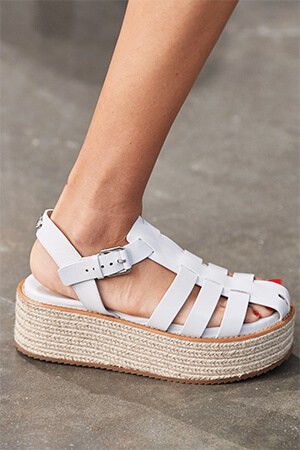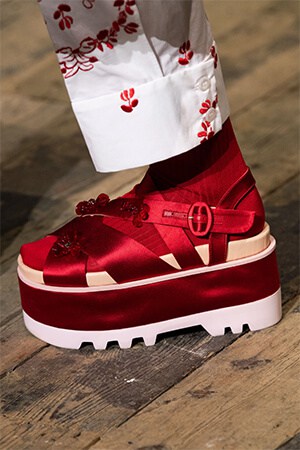 READ ALSO 7 MOST SPECTACULAR OUTFITS OF THE GOLDEN GLOBE -2020