We all know us Janes are pretty amazing when it comes to present-buying – and in fact Christmas organisation in general! But with so many lists to keep track of at this time of year, we can all do with a helping hand. So we've sought help from our brother site, Average Joes, who have pulled together ideas to buy our partners for Christmas!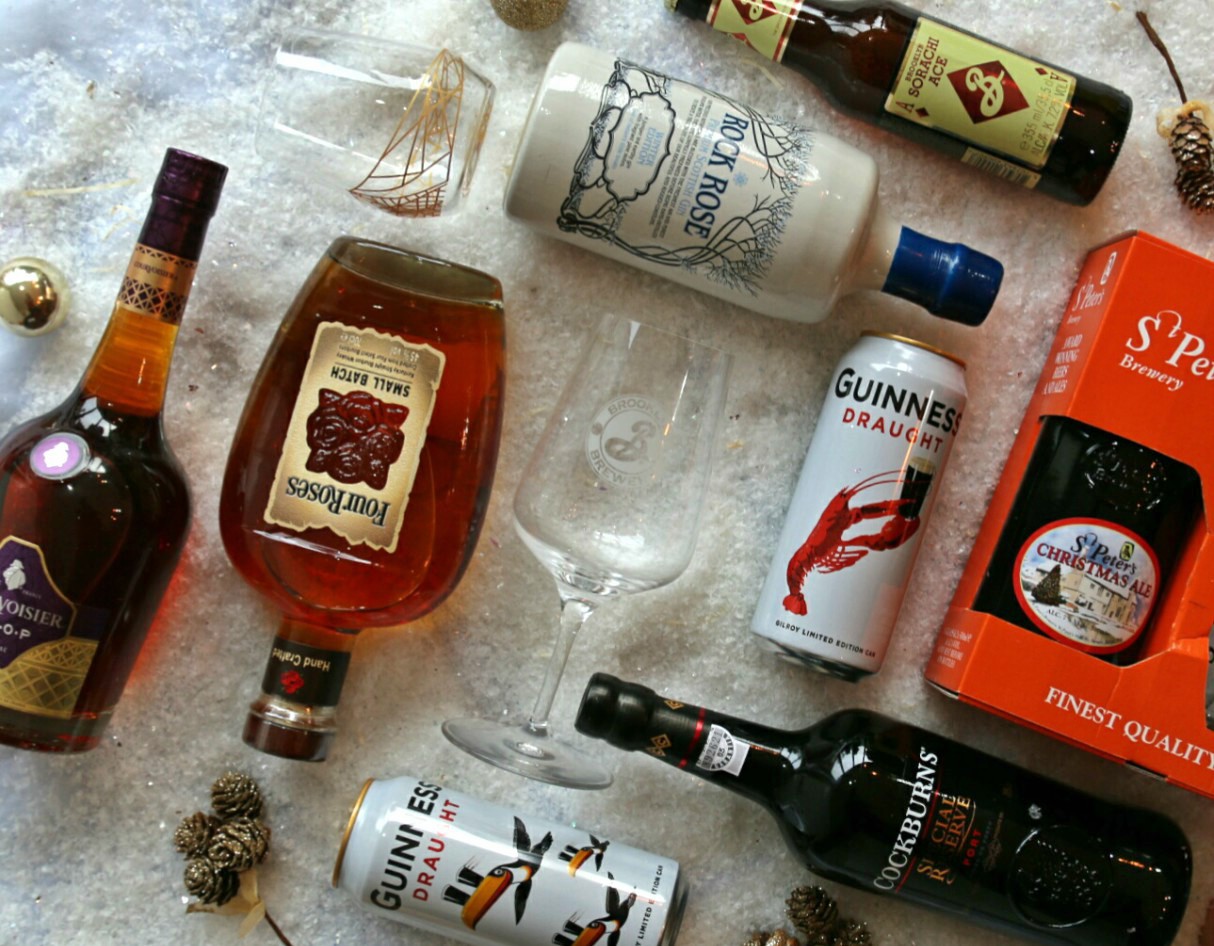 We've got five guides coming out over the next couple of weeks to help you solve your Christmas present dilemmas. But for now, here's David from Joes sharing some top tips on what your boyfriend really wants for Christmas when it comes to plain ole' booze!
Though in moments of pride we may claim otherwise, we Joes really are very easily pleased. And there's no safer bet when it comes to buying us Christmas presents than some good old fashioned booze. Beers, whiskeys, gins… we don't really care as long as it's bottled. But if you want to get something a little more special than moonshine, here's some booze we're loving that would make a great gift for your boyfriend this Christmas…
Brooklyn Sorachi Ace Saison Beer
Unsurprisingly beer is always a good place to start when it comes to gifts. And there's no better time of year than Christmas to experiment with something strong and different. We love this Brooklyn Sorachi Ace, a classic saison with a wonderfully clean malt flavour and the quirky Sorachi Ace hop standing front and centre. Its spicy aromatics and above average ABV (7.2%) make it ideal for Christmas especially if your Joe isn't into his wine. Head over to the Brooklyn Brewery Website to find out more.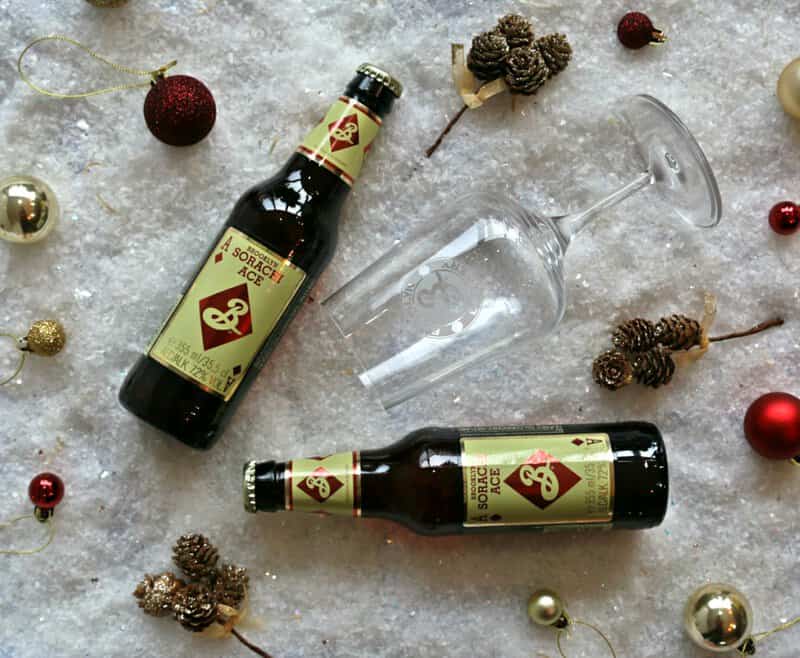 Rock Rose Gin
For us, Christmas Eve isn't complete without falling asleep on the sofa to Die Hard with a double G&T in our hand. So if your boyfriend is anything like us, we reckon he'd love this Rock Rose Gin by Scottish distillery Dunnet Bay. This very northerly gin features a botanical selection including locally harvested Rhodiola Rosea, Rowan Berries, Sea Buckthorn, Blaeberries, Verbena, Coriander Seed, Cardamom and Juniper from two different countries – Italy and Bulgaria. Available for £33.95 from the Master of Malt Website.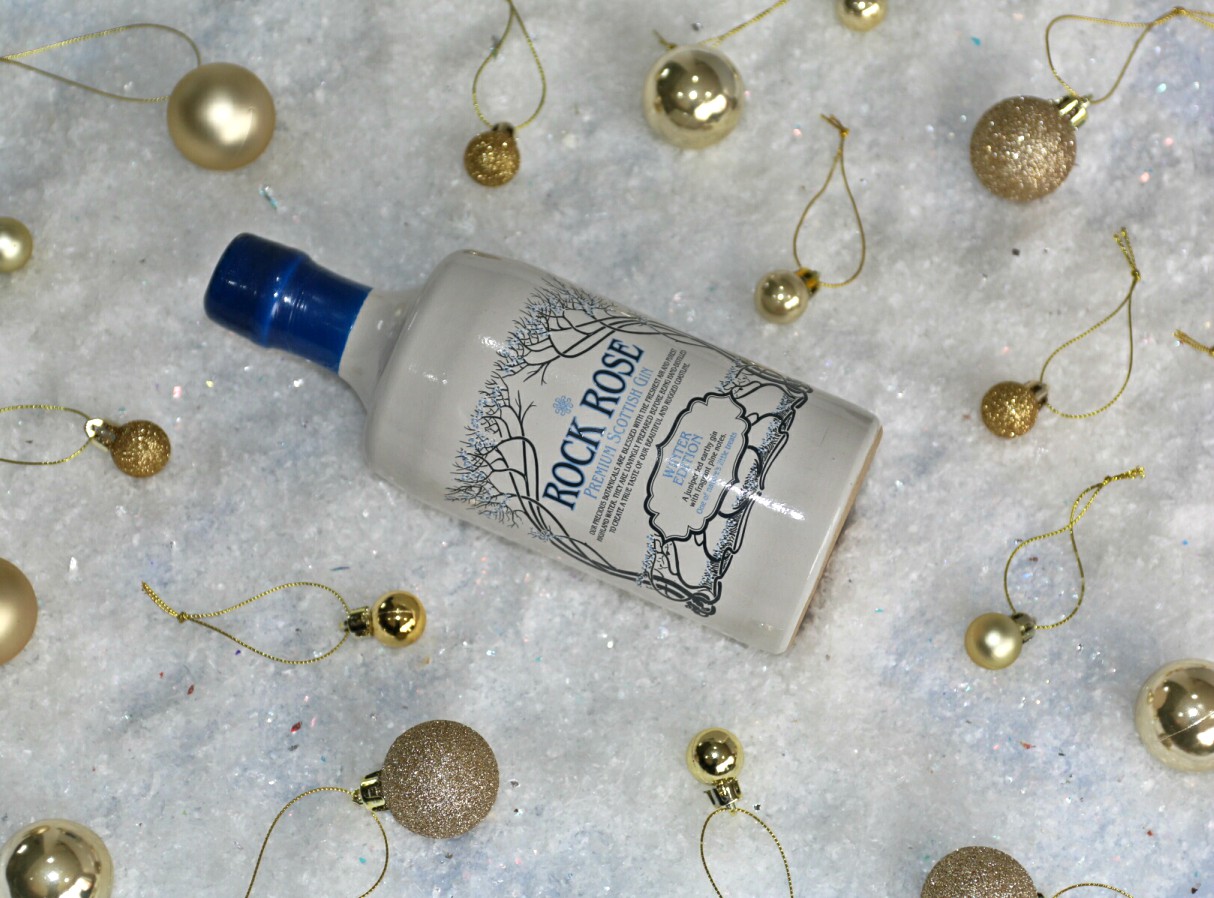 8O8 Whisky
Working with artisan and award-winning distiller Jonathan Driver, the team at 8O8 set about designing a grain Whisky that would work both as a drink in itself but also as a perfect mixer – or in other words, a Christmas cracker! The whisky created is maize-based, and unlike the traditional and more familiar barley-based whiskies, 8O8 is lighter, subtler and comes with a smoother flavour. Available for £32 over at the 8O8 Website.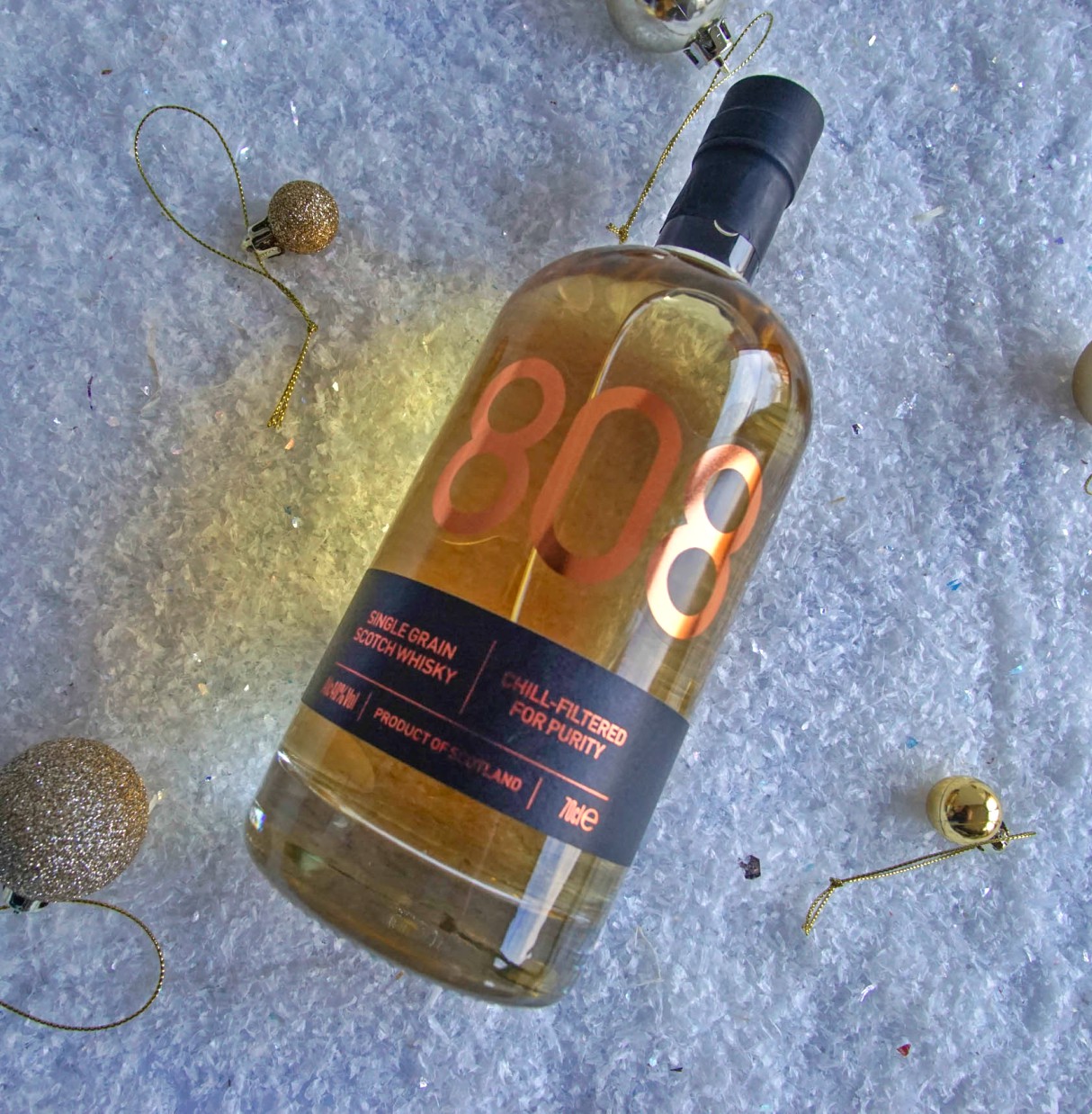 Guinness Limited Edition Cans
We absolutely love our Guinness here at Average Joes. And while a 4 pack of regular Guinness is special enough, earlier this month Guinness launched a series of collectible John Gilroy cans in celebration of the 120th anniversary of the British artist's birth. Gilroy was the artist behind Guinness' eye-catching campaigns spanning across four decades and is renowned for his vibrant and humorous designs. The limited-edition cans feature some of Gilroy's most iconic designs – the flying toucan and lobster. Prices range from £5 for a 4 pack to £15 for a 15 pack.
Cockburn's Special Reserve Port
Port has always played a big role during our festive periods. A glass of the red stuff and a selection of cheeses is the perfect way to finish off a Christmas meal in our opinion. So get your boyfriend the best in Cockburn's Special Reserve Port. First created in 1969, Cockburn's winemakers have stayed true to the original style with only the finest, most concentrated flawlessly perfect grapes selected from Cockburn's vineyards at Quinta dos Canais. Available at Waitrose for £12.29 – a Christmas bargain!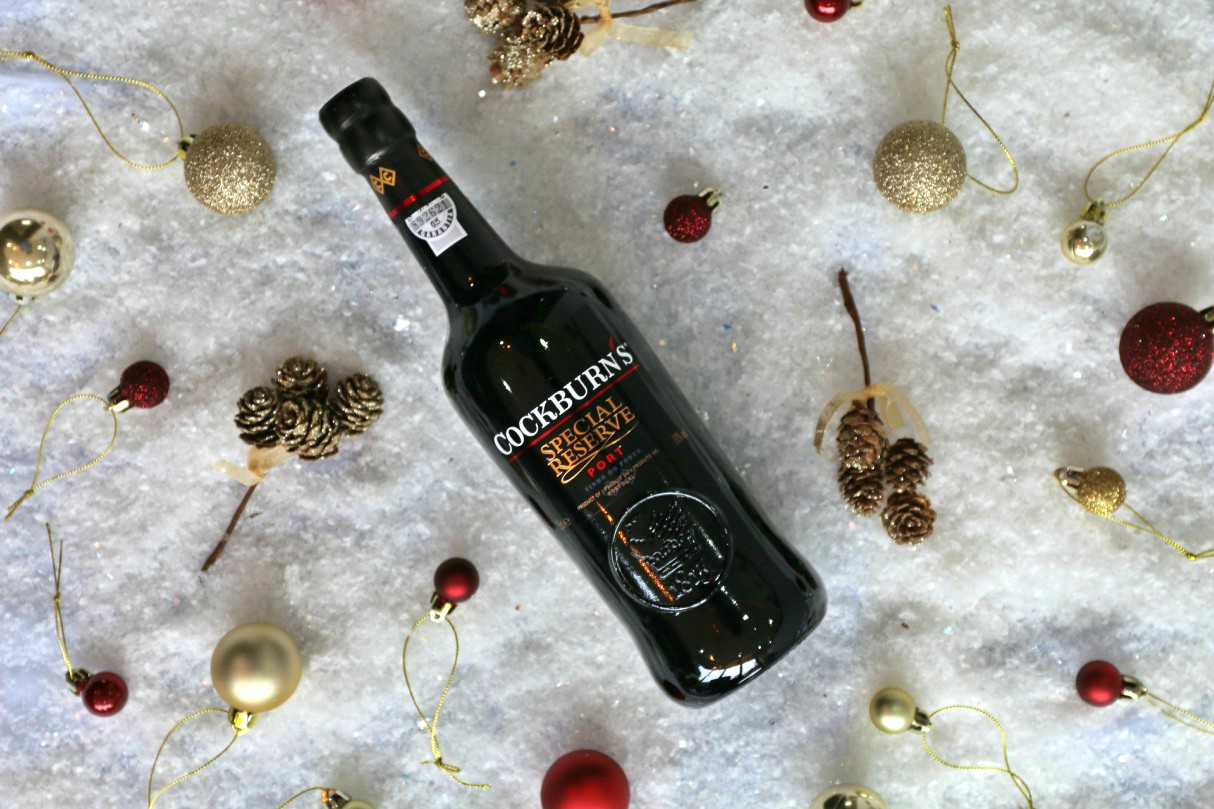 Four Roses Small Batch Bourbon Whiskey
If your Joe likes his Bourbon, for us Kentucky-based Four Roses make some of the best in the States. For their special Small Batch whisky, four original and limited Bourbon recipes have been expertly selected by their Master Distiller to create a very mellow and perfectly balanced bourbon, featuring rich spicy flavours along with sweet, fruity aromas and hints of sweet oak and caramel. You can get a hold of Four Roses Small Batch Bourbon over at the Marks and Spencer Website for £27.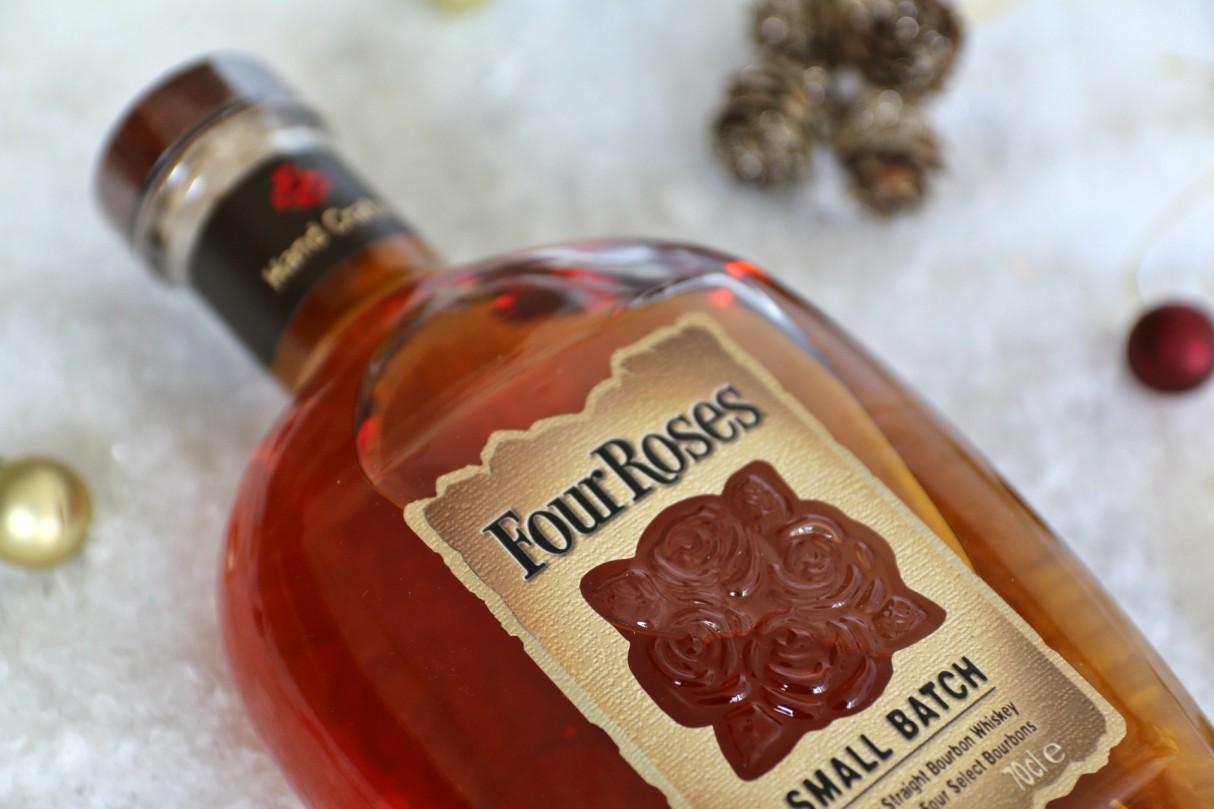 Courvoisier V.S.O.P. Cognac
If you're looking to celebrate Christmas in style, a glass of cognac is hard to beat. As is Courvoisier. Dating all the way back to 1835, Courvoisier's expertly crafted V.S.O.P. (Very Superior Old Pale) cognac is a blend of several crus with a perfect balance between Fins Bois, Grande and Petite Champagnes at the peak of their aromatic potential. Currently available from the Tesco Website (minus the glassware) for a bargain £25.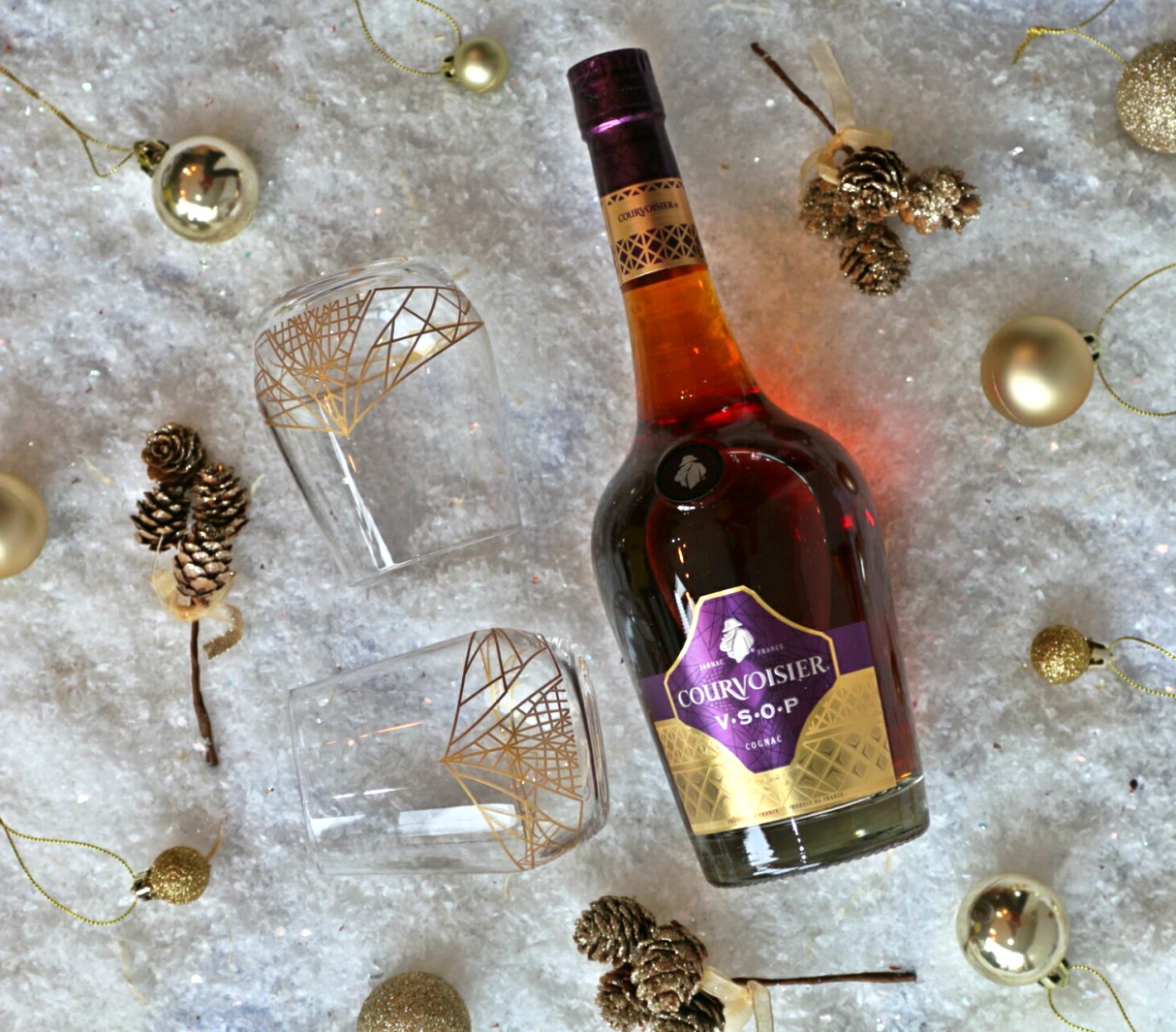 Blue Bottle Dry Gin
Blue Bottle is the epitome of boutique distilled Gin. Each batch is meticulously crafted in their copper still at the Three Fingers Distillery on Guernsey with a unique combination of botanicals. Traditional juniper is here but doesn't dominate with the tropical scent of local gorse flowers also present. Available from Drinks21 for £40.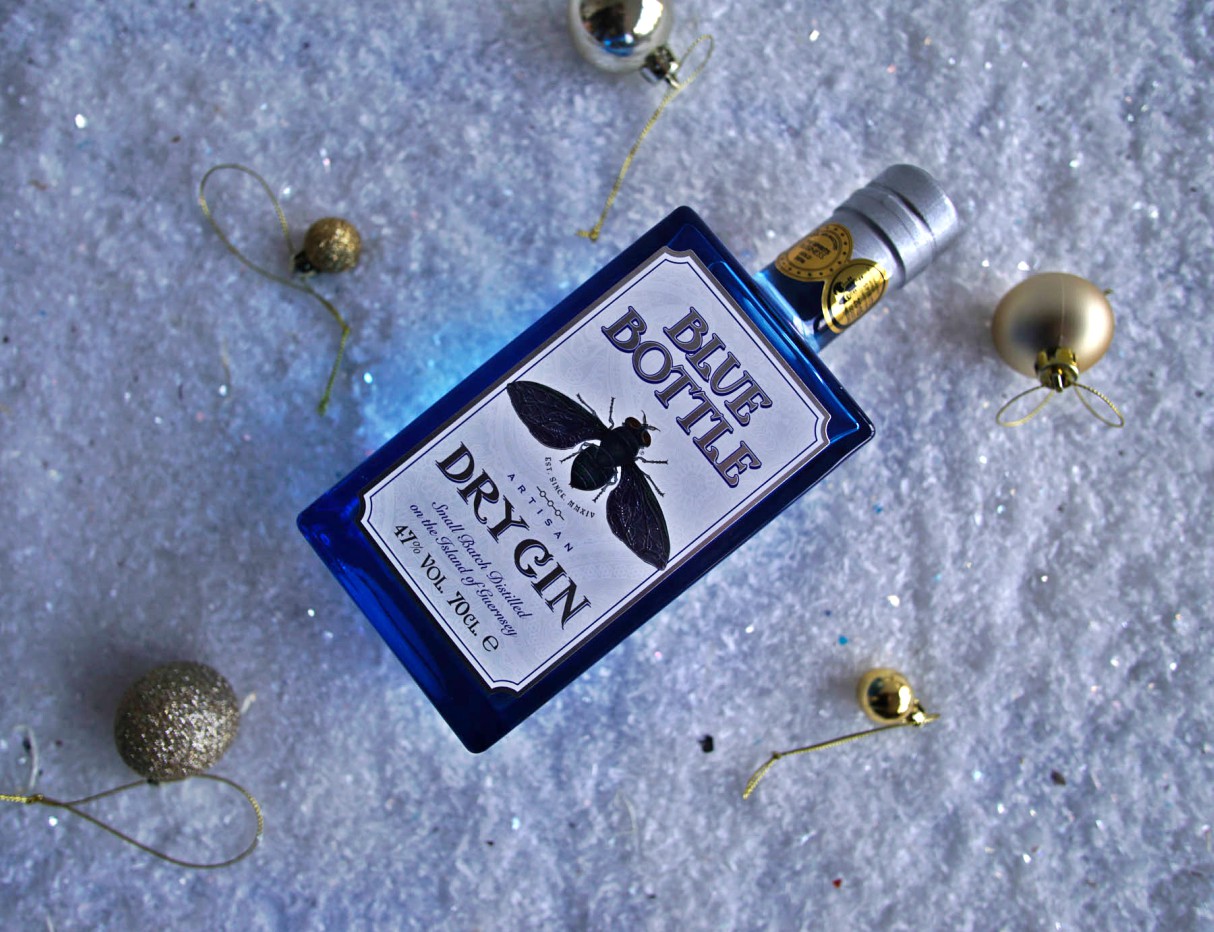 St Peter's Brewery Christmas Gift Set
Limited Edition Christmas beer brews are always going to make a great gift this time of year, and one of our favourite breweries local to our HQ is St Peter's. Their Christmas Gift set includes; 1 x 500ml The Merry Elf, 1 x Christmas Ale, 1 Pint Glass. The Merry Elf is a dark fruity ale with resinous after taste, delivers spicy overtones from the cascade and Boadicea hops, while the Christmas Ale comes with aromas of toffee and caramel leading to rich and smooth flavours of Christmas fruits and spices. Head over to the St Peter's Brewery Website where the Christmas Gift Set will set you back £8.50.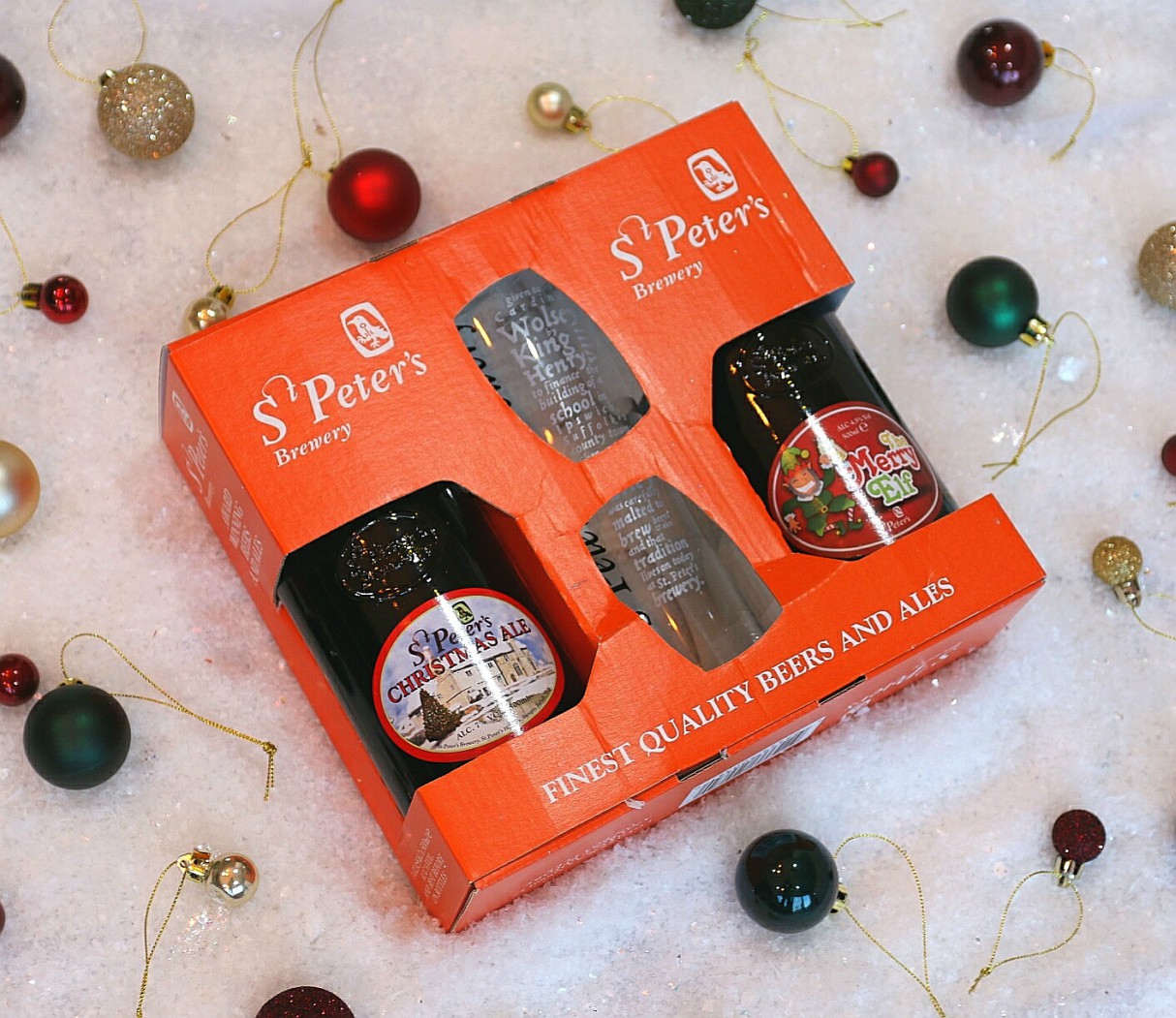 There we have it, we hope it's helpful and keep coming back for more! Keep an eye out for all of our others guides including:
Christmas Gifts for Girls:
What to buy your girlfriend for Christmas: High Street Beauty
What to buy your girlfriend for Christmas: Tech Stars
What to buy your girlfriend for Christmas: Around the Home
What to buy your girlfriend for Christmas: Stocking Fillers
What to buy your girlfriend for Christmas: Booze and Chocolate
Christmas Gifts for Guys:
What to buy your boyfriend for Christmas: Booze
What to buy your boyfriend for Christmas: DIY and Garden
What to buy your boyfriend for Christmas: In The Kitchen
What to buy your boyfriend for Christmas: Stocking Fillers
What to buy your boyfriend for Christmas: Style and Grooming