We all know us Janes are pretty amazing when it comes to present-buying – and in fact Christmas organisation in general! But with so many lists to keep track of at this time of year, we can all do with a helping hand. So we've sought help from our brother site, Average Joes, who have pulled together ideas to buy our partners for Christmas!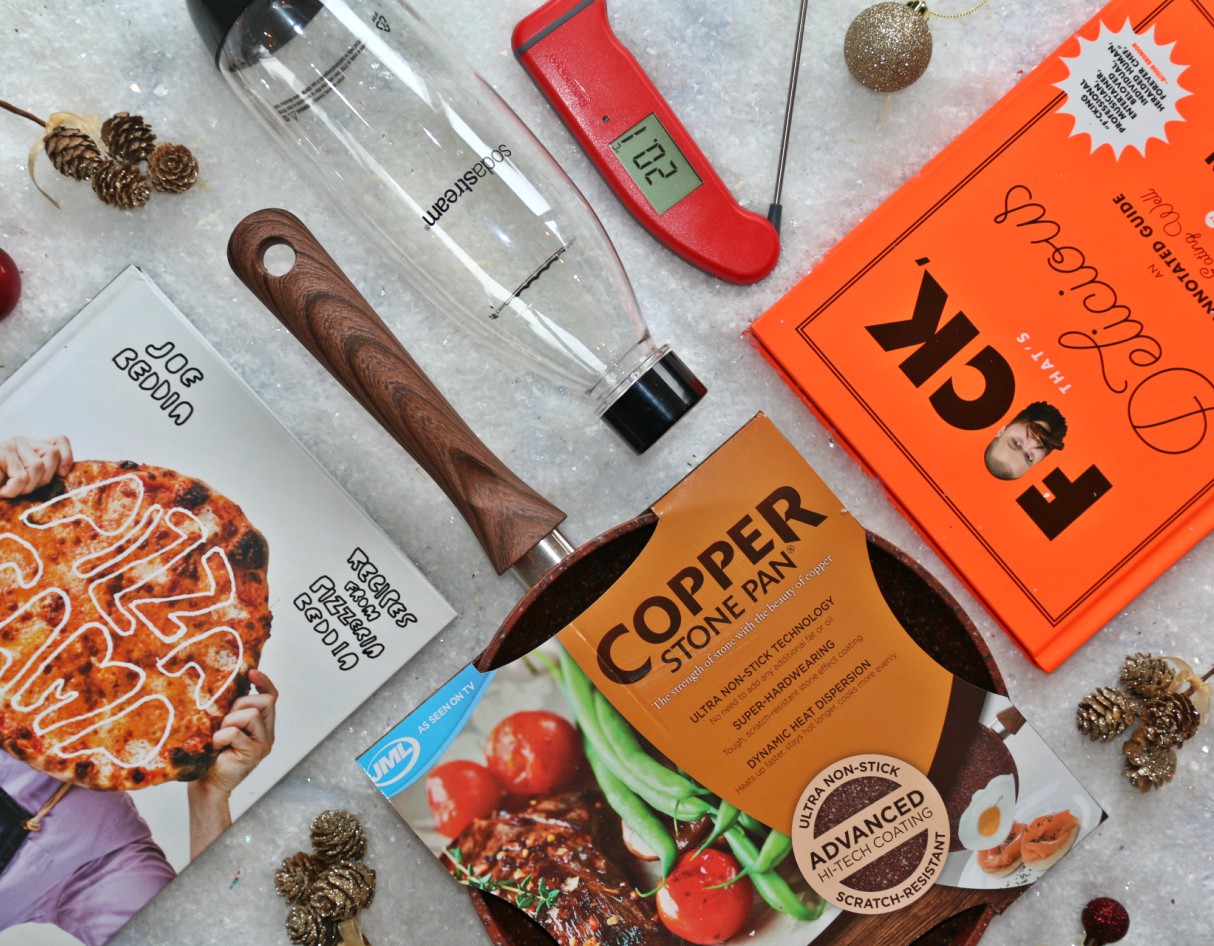 We've got five guides coming out over the next couple of weeks to help you solve your Christmas present dilemmas. But for now, here's David from Joes sharing some top tips on what your boyfriend really wants for Christmas when it comes to the kitchen!
Maybe it's the Bake Off craze or the MasterChef buzz, but this whole cooking thing is starting to rub off on us Joes. Spending a day on some pulled pork or an evening on a Bakewell no longer seems like a chore. Say it quietly, but we actually love being in the kitchen – probably because it means we get to be in control! So gifts for the kitchen are a great way to go this Christmas for your boyfriend. Here's just a few ideas…
DeLonghi Dedica Style Coffee Machine
If your Joe is anything like us, a morning coffee is essential before heading out to work. Which is why a coffee machine will go down a storm this Christmas. DeLonghi have a wide range of brewing machines this Christmas, from big to small, whether you're brewing from capsule or bean. We love this Dedica Style machine which brews rich, intense espressos and creamy cappuccinos. It also comes with an adjustable steam frother, so you can brew a silky smooth Flat White too. This beauty also has a rapid heat-up feature in just 30 seconds – perfect if he's always in a rush! Available over at the DeLonghi Website for £180.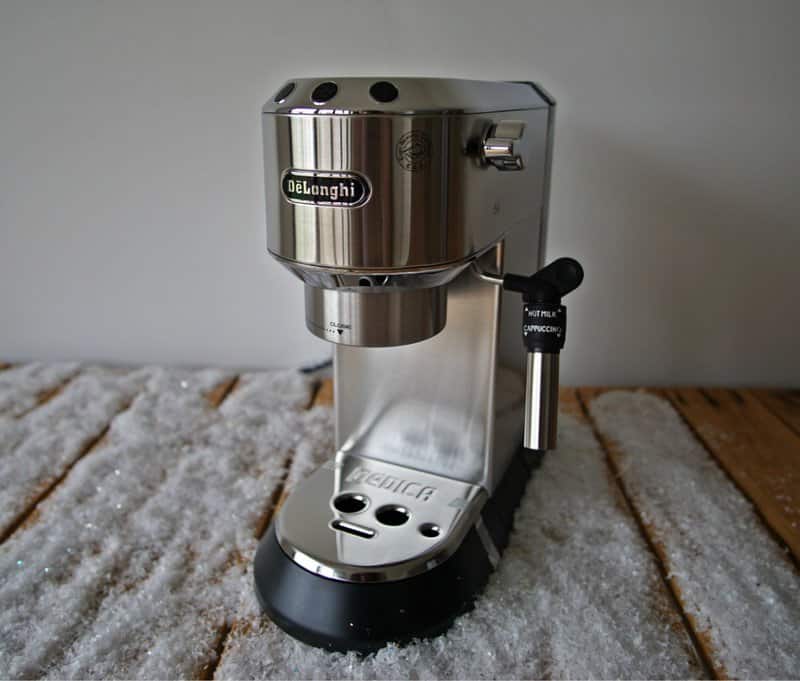 Cook Books from Abrams & Chronicle
While we love being in the kitchen, having a helping hand along the way is always welcomed. So if you don't want that to be you, Abrams & Chronicle have a whole range of cookbooks available this Christmas! Pizza Camp by Joe Beddia is the ultimate guide to achieving pizza nirvana at home and is written by the chef who makes what some call "the best pizza in America." Part cookbook, part memoir, part travelogue, and wholly original, we also love F*ck, That's Delicious by rapper Action Bronson. It's a comprehensive guide to the food, chefs, food makers, regions, neighbourhoods, and restaurants that every food obsessive should know. Pizza Camp is available for £19.99, and F*ck, That's Delicious is available for £20.99.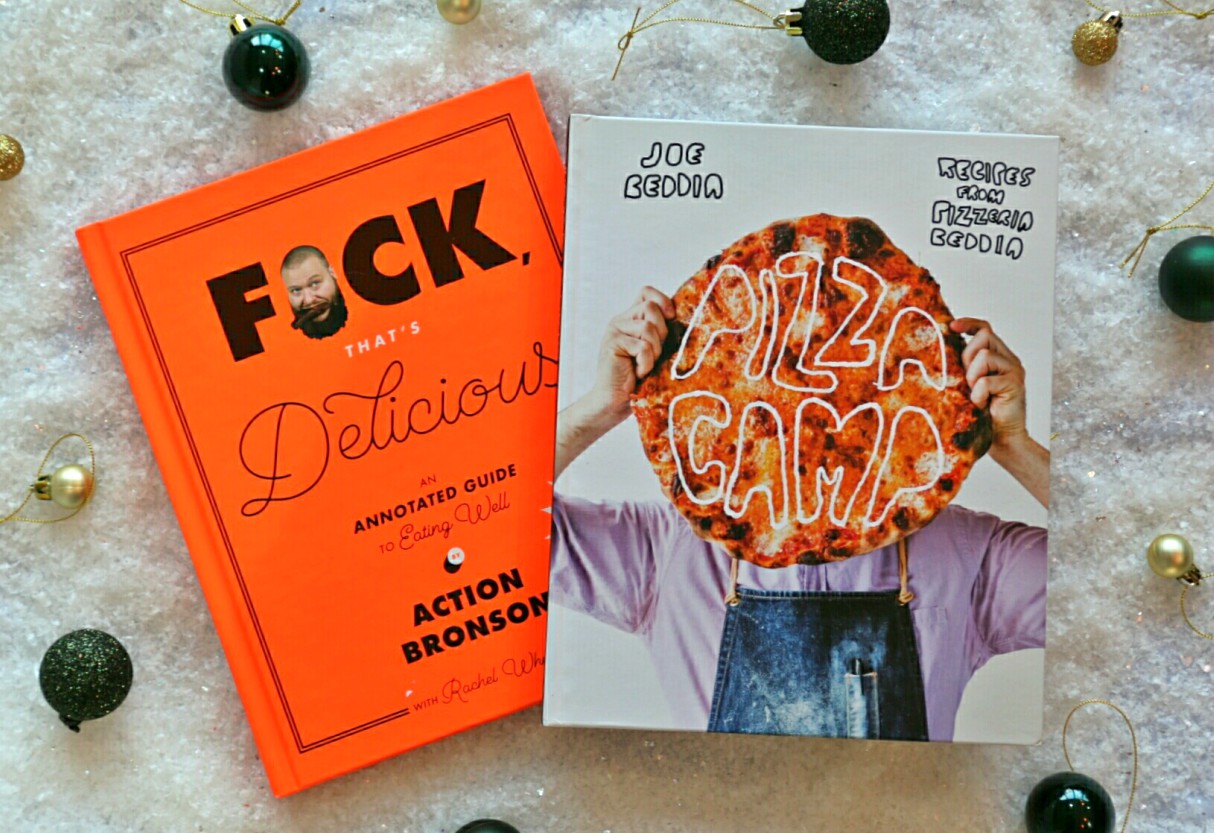 SodaStream Fizzi
Take your Joe back to his childhood with this SodaStream for adults! The Fizzi Sparkling Water Maker turns water into sparkling water in seconds and is designed to capture the essence of SodaStream's original machines while incorporating a new slimmer design to fit seamlessly any in any modern day kitchen. 1 Liter BPA-free Reusable Carbonating Bottle and can fizz up to 60L of water with the provided Co2 cyclinder. Head over to the SodaStream Website where the Fizzi is on sale for £99.99.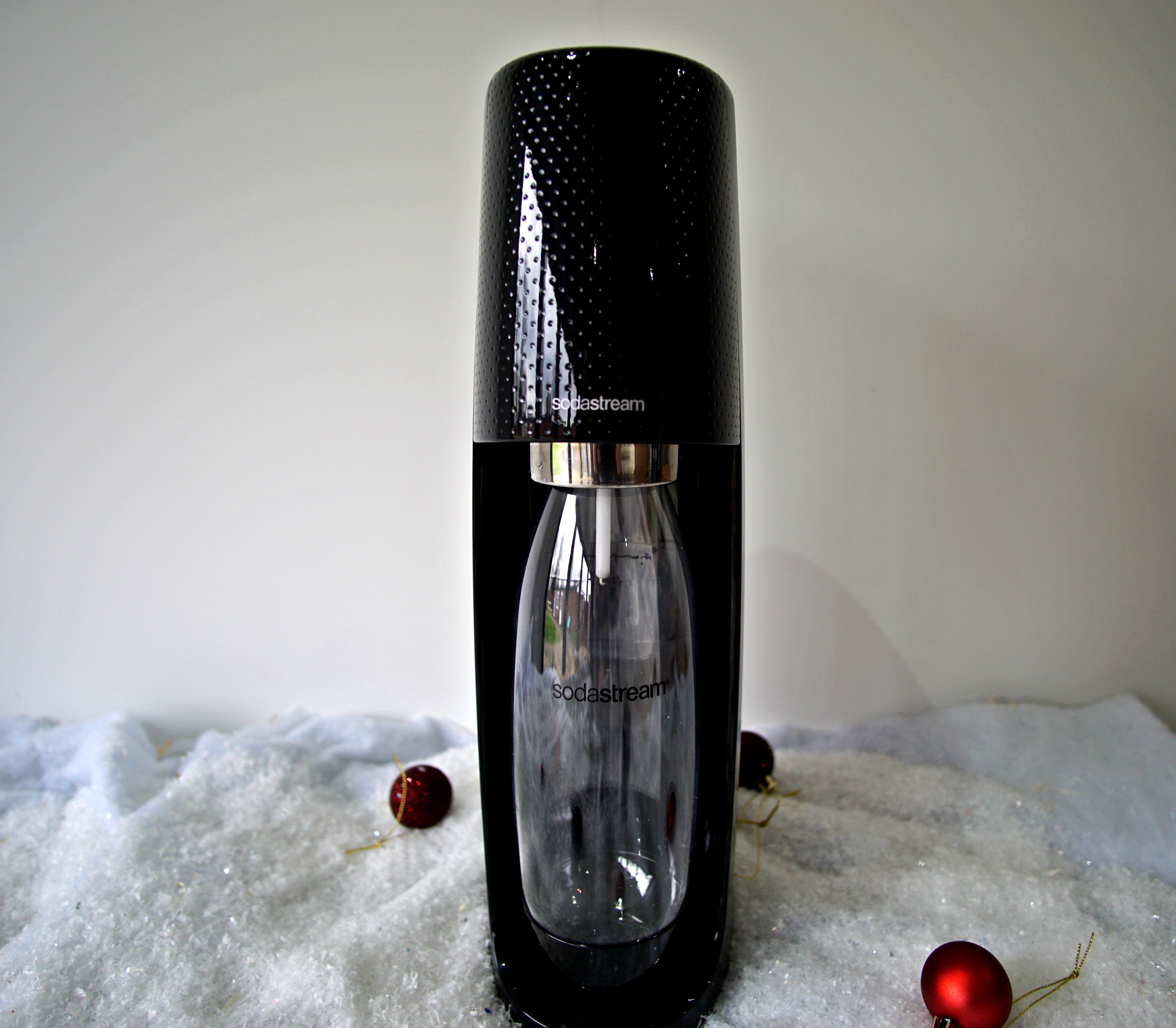 Breville Blend-Active Personal Blender
If your Joe is into his smoothies and juices, the Breville Blend-Active personal blender could make a great gift this Christmas. Thanks to innovative technology, simply fill one of the provided bottles with all the ingredients, attach it to the motorised base, and blitz it in just a few seconds – perfect for gym goers or commuters! The Blend-Active personal blender is available for £32.99 on the Breville Website. An Accessory Pack is also available over at the Breville Website for £19.98, which includes everything from a compact food processor to a citrus juice.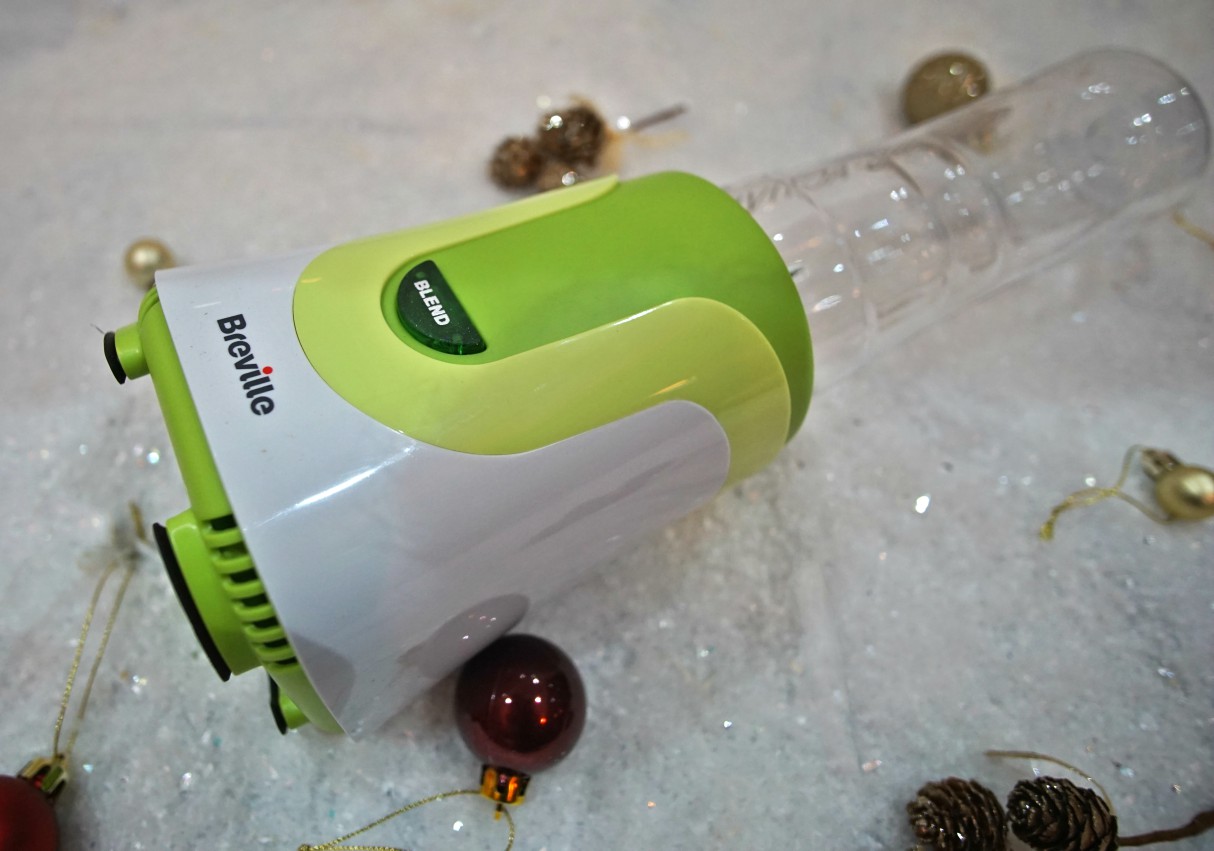 ETI SuperFast Thermapen 4 Thermometer
We love our meats, and one aid any budding BBQer or roaster should have in the kitchen is the SuperFast Thermapen 4 from ETI. The true temperature of a meat (or any other food that needs its temperature measuring) can be tested in just three seconds. The patented 360° self-rotating display can be used in any position, in either hand. The motion-sensing sleep mode automatically turns the Thermapen on/off when set down or picked up too, which means the thermometer has a battery life of 3000 hours in normal use. You can get hold of a Thermapen 4 for £64.80 over at the ETI Website.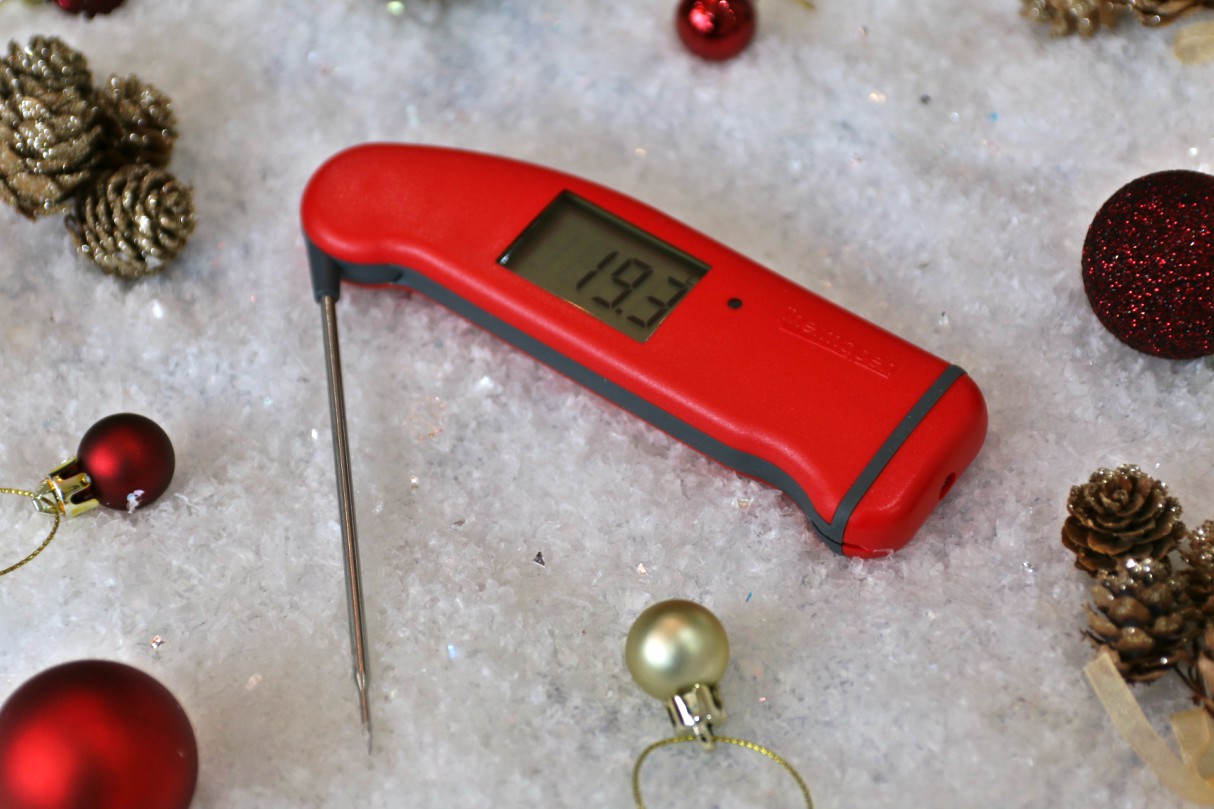 Smeg Black Stand Mixer
If your Joe has caught the Great British Bake Off bug, one essential he's going to need for those showstoppers is a mixer. And as it's Christmas, we think you should get him the best around. The Smeg Stand Mixer comes with 10 speed settings and a wire whisk which ensures every inch of ingredient is picked up and perfectly mixed into your creation. With a generous capacity of 4.8 litres, the 50's style mixer will look incredible in anyone's kitchen. The Smeg Stand Mixer is available in various colours for around £349.99 at various websites, including Currys.
JML Copper Stone Pans
In a world with so many non-stick pans on offer, you need to know when you've got the best. Which is we love these stunning Copper Stone Pans from JML. Not only do they obviously look great, they also use cutting-edge non-stick technology to create a pan with unparalleled heat distribution and class-leading levels of durability and scratch-resistance. He'll be your very own Heston before you know it! Head over to the JML Website where you can get a 20cm, a 24cm and a 28cm Copper Pan for £69.99.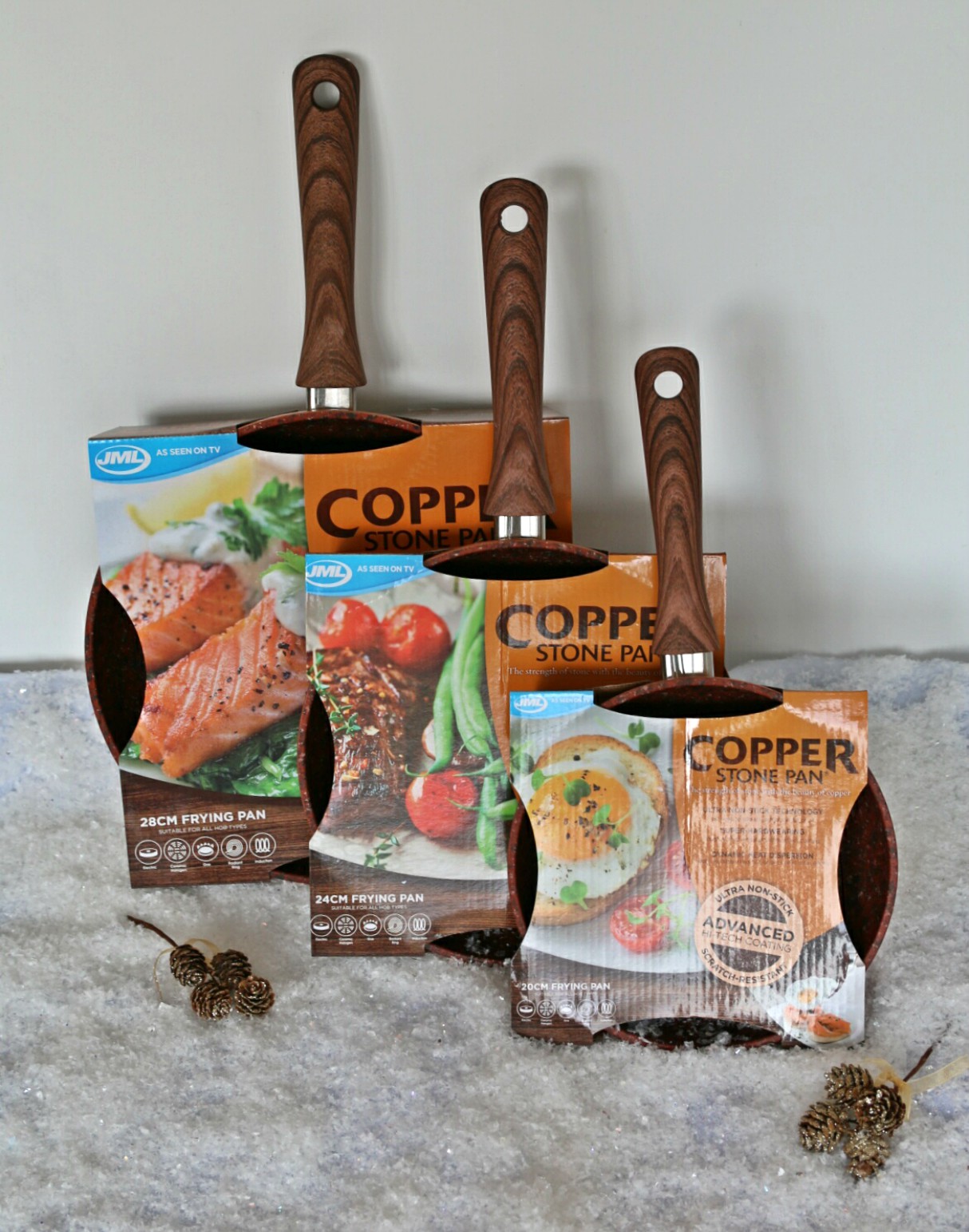 There we have it, we hope it's helpful and keep coming back for more! Keep an eye out for all of our others guides including:
Christmas Gifts for Girls:
What to buy your girlfriend for Christmas: High Street Beauty
What to buy your girlfriend for Christmas: Tech Stars
What to buy your girlfriend for Christmas: Around the Home
What to buy your girlfriend for Christmas: Stocking Fillers
What to buy your girlfriend for Christmas: Booze and Chocolate
Christmas Gifts for Guys:
What to buy your boyfriend for Christmas: Booze
What to buy your boyfriend for Christmas: DIY and Garden
What to buy your boyfriend for Christmas: In The Kitchen
What to buy your boyfriend for Christmas: Stocking Fillers
What to buy your boyfriend for Christmas: Style and Grooming