We all have a weird and guilty taste when it comes to eating, like combining salty flavors with sweets, vegetables with chocolate… I don't know, those kinds of oddities that we enjoy and that nobody else understands. Today we will show you that you are not alone in the world and that there are more people out there who also dip their French fries in ice cream, or who eat cheese with honey … This is a list of guilty pleasures that people assure they taste good.
1. Miller Lite and coffee
"Start by adding cream and sugar to the coffee. Mix with a Miller Lite beer in roughly 50/50 proportions. I did it once at a wedding and was pleasantly surprised. Nobody believed me until they tried ".
2. Strawberries and black pepper
"You don't taste pepper at all, not even a little bit. What it does is highlight the sweetness of the strawberry and it takes away some of the acidity ".
3. Peanut butter and cream cheese
"Smooth and creamy when spread on toast. Add Nutella for an added treat. "
4. A 'pickleback'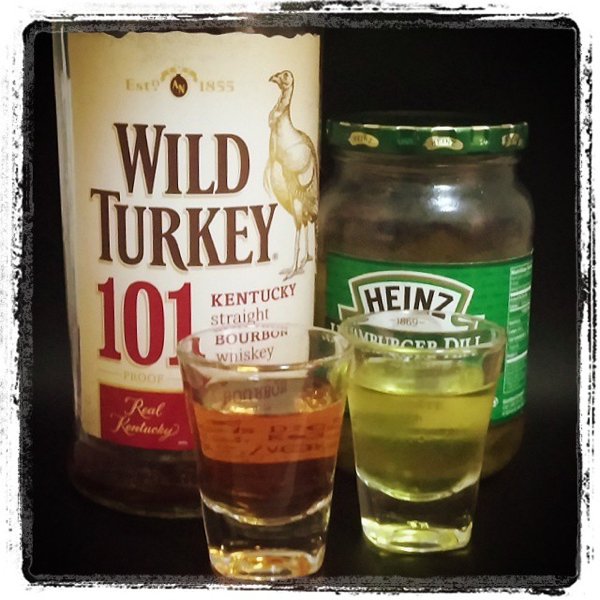 "It is not food, but a drink / shot. Have a drink of some kind of hard liquor (bourbon or whiskey) and then combine it with a shot of pickle juice. It sounds disgusting but it is delicious ".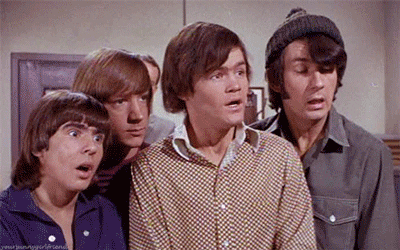 5. Pickled gherkins and peanut butter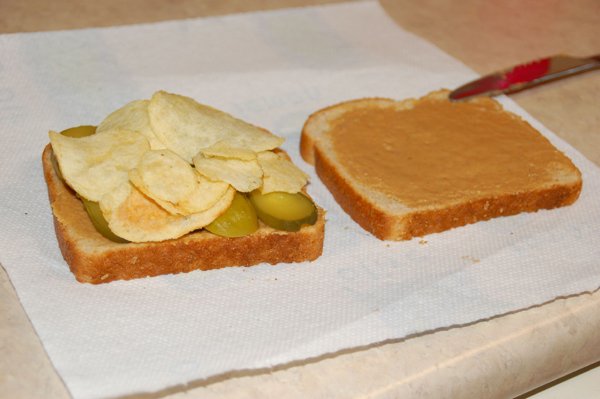 "I'm not sure why it works, but it really is delicious."
6. Bacon and ice cream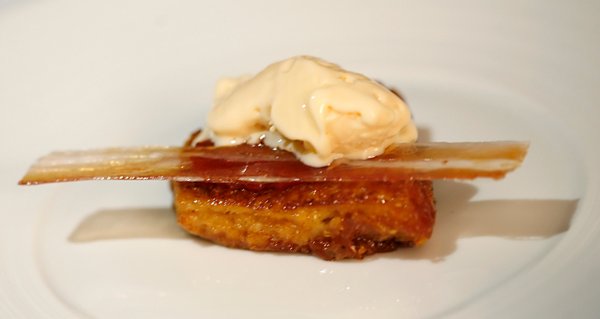 "It's possibly the best thing I've ever had in my life."
7. Beef and octopus
"It was not my discovery, but I was surprised by how good it was. One of my favorite Korean places has a dish called 'bullak jeongol', which is a Korean casserole with beef, octopus, and many other delicious things. It's literally the best I've ever eaten. "
8. Bread, butter and watermelon
"Cold watermelon and bread and butter, on a hot day. Keep the watermelon in the refrigerator for a couple of days so that it is very cold. Choose a fresh box bread and spread it with butter and a little salt. Because the watermelon is cold, it will keep the butter from melting in your mouth, so you have to chew until all the flavors are mixed. In my house we eat it on hot days, it's like eating ice cream ".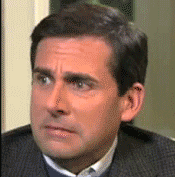 9. Asparagus and mayonnaise
"I have no idea why it works, but dipping steamed asparagus in mayonnaise and eating it is amazing."
10. Cheese with honey and coffee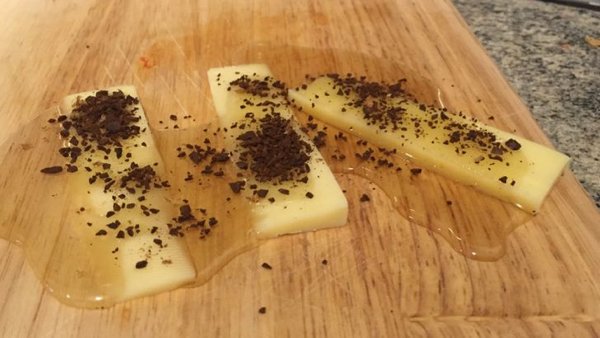 "Cheddar cheese plus ground coffee plus honey. I saw this on a cooking show, I tried it and loved it! In a slice of cheddar cheese put honey and a little soluble coffee; It is delicious, you must try it ".
11. Cheese with condensed milk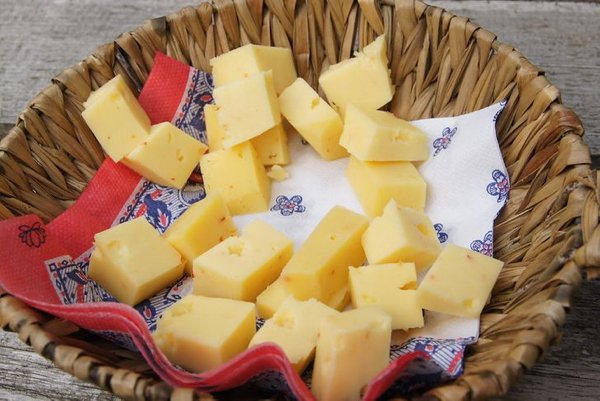 "I was visiting a friend on his farm, where he makes cheese and fresh milk. It was early and he offered to make breakfast. She made tea and cut some cheese cubes. I thought we would eat that, but he took some condensed milk that he made himself, poured it into a cup, and told me to dip the cheese in the milk. It was incredible!"
12. Cooked corn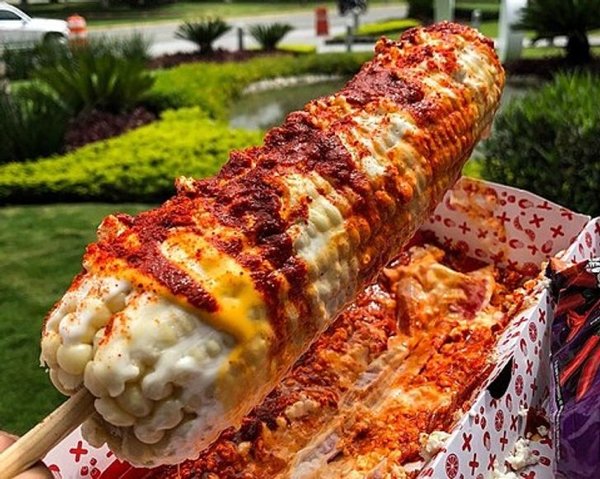 "Although this dish is quite popular in Mexico, for the rest of the world it is an exotic dish. My husband gave me a taste for the first time and I said, 'Really?' But trying it I fell in love and it became one of my favorite foods. The prepared corn is just that, a white corn cob spread in mayonnaise, cheese, sprinkled with salt, lemon and chili. A delight ".
13. Glazed Bacon and Cherries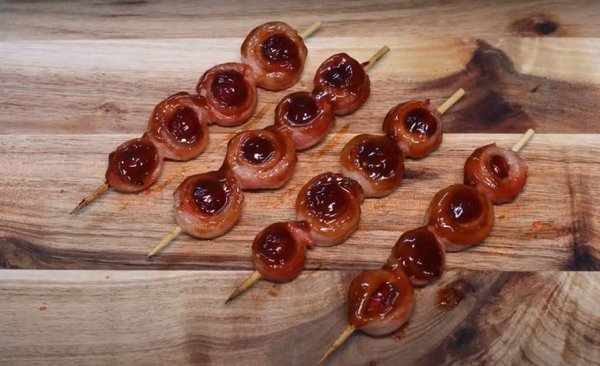 "Bacon and glazed cherries (for baking). Wrap a cherry in a bacon slice, spread it with a toothpick, and bake until the bacon is cooked. Heaven in your mouth! "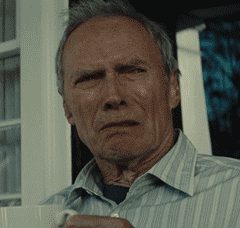 14. Vanilla ice cream, olive oil and sea salt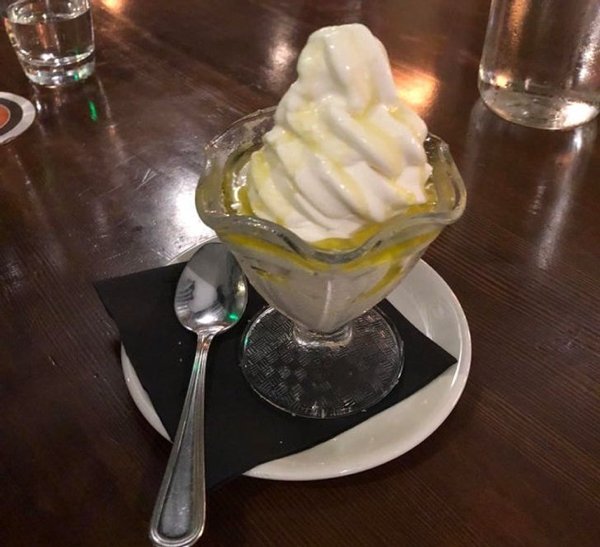 "One of the tastiest desserts I've ever had, even though at first I thought, 'Ew, really?' The restaurant waitress insisted that we give it a try and if we didn't like it she would pay for it. She insisted so much that I decided to give it a try. I took a single bite and with that I realized that it was the best dessert I had ever eaten in my life; the softness, the cold and the creamy sensations made this an unforgettable experience. How can something that only includes three ingredients be so delicious? I don't know, but now I make this dessert at home ".
READ MORE: 5 OLIVE OIL DONT'S WHEN COOKING
15. Pumpkin, meat, yogurt, mint …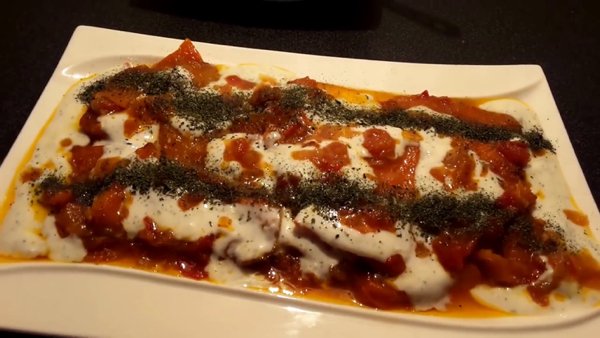 "One of my favorite foods is an Afghan dish called 'kaddo bourani.' It consists of pumpkin slices candied in sugar, meat sauce, yogurt and mint ".
16. Grilled aubergine slices with chocolate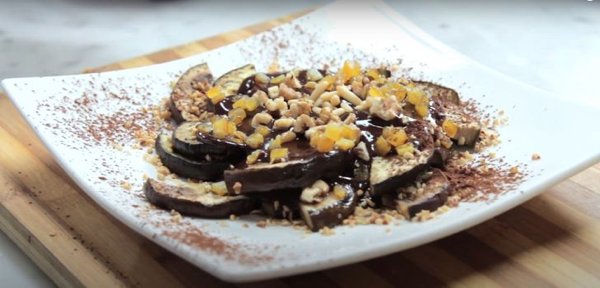 "Grilled aubergine slices (if they are frozen package, better: once they are thawed they are dry, and that is good in this case) covered in melted chocolate. The taste is surprisingly good! "
17. Apple pie with cheese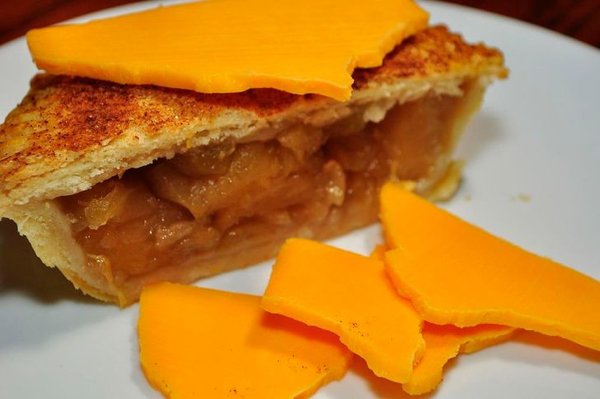 "My family thinks it's normal to eat apple pie with cheese. The first time my girlfriend ate this combo with my family, she swore we were nuts. Now it is our favorite dessert ".
18. French fries with vanilla ice cream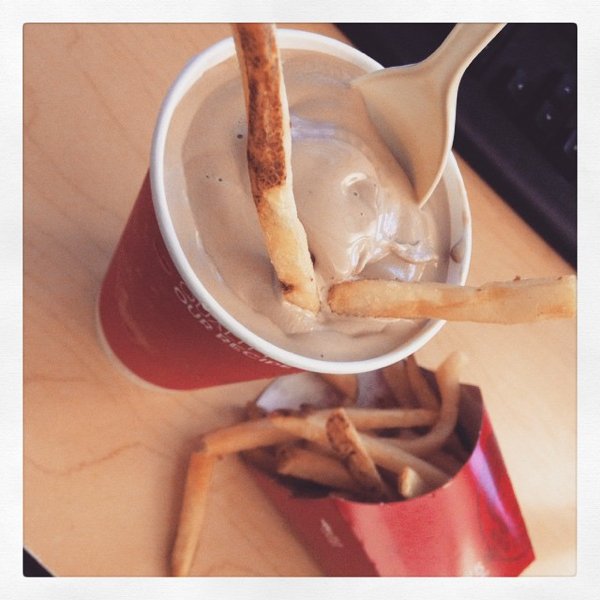 "Me roomie Came back from McDonald's with vanilla ice cream and fries. I saw her take a potato chip and dip it in her ice cream, and I thought she was crazy. She gave me a taste and now it's my favorite food in the world ".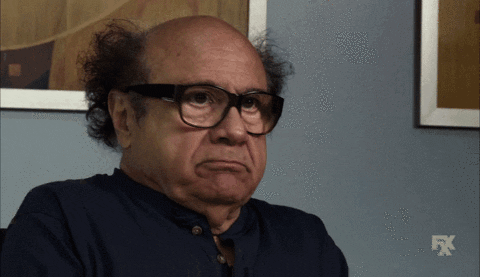 READ ALSO: WEIRD FUNNY STREET FASHION IN CHINA THAT PEOPLE JUST GENERALLY IGNORE IT. NOT US TODAY 🙂
READ MORE: 10+ PHOTOS OF BEAUTIFUL TATTOOS FOR THOSE WHO URGENTLY NEED IDEAS