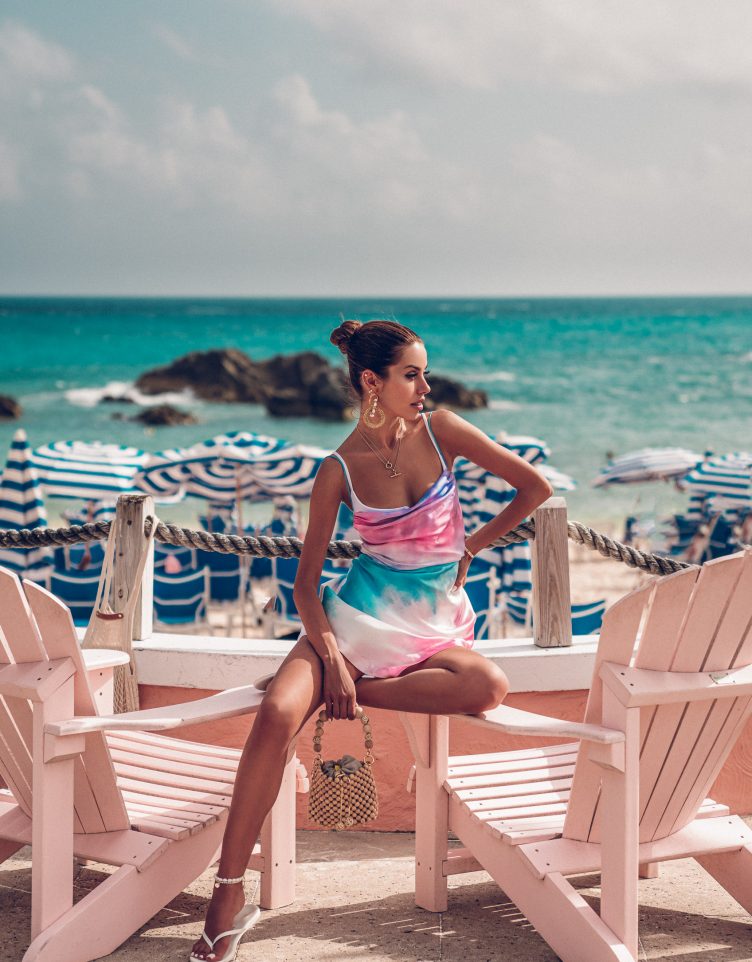 Of all the places I've ever visited, Bermuda is definitely one of my all time favorites! Think water so blue it's hard to believe it's real, miles upon miles of pink sand, cutest beach clubs, relaxed atmosphere, and kindest, friendliest people I've ever had the pleasure of meeting! This was our second visit to this magical place and it was just as special as the first one!
This time around we stayed at the Fairmont Southhampton, an absolutely gorgeous resort located on the south shore of the island, and loved every second of it! The hotel and the surrounding property are absolutely beautiful, imagine ultra luxurious rooms complete with marble tubs and walk-in closets, private balconies which offer incredible views of the ocean, lush greenery, palm trees and flowers absolutely everywhere you look!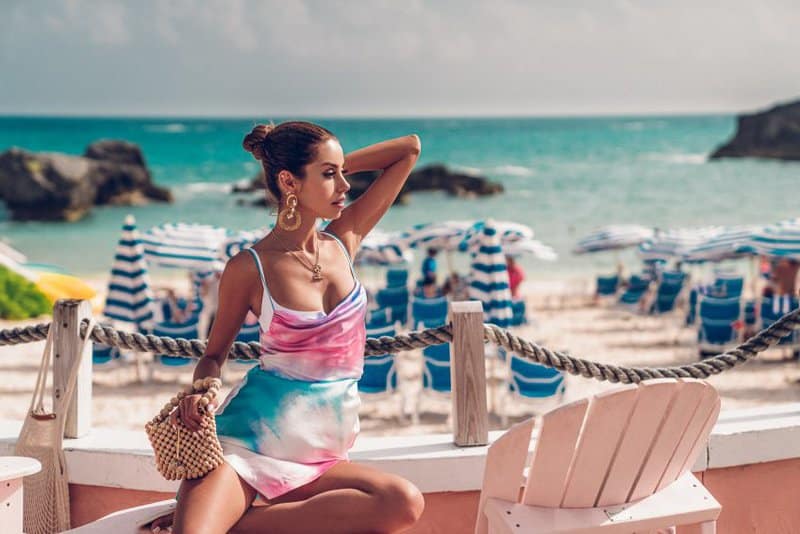 We also loved the hotel's private beach club, where we ended up spending the majority of our time! Since most of the trips we've taken this year were activity heavy, we were definitely looking to relax and simply spend a few days laying out, swimming and enjoying Bermuda's gorgeous ocean views, and the beach club offered just that! We spent our days under the adorable blue and white umbrellas soaking up the sun, slowly sipping our cocktails, and enjoying complete and total relaxation!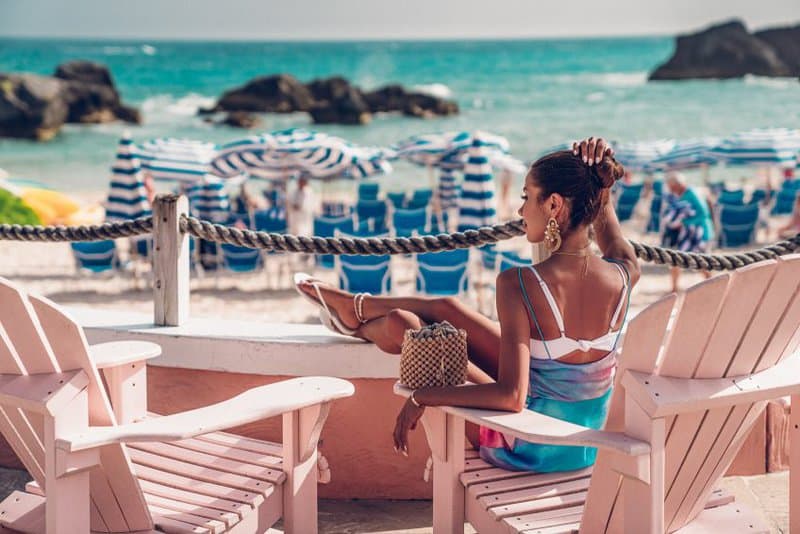 Though we've been back in LA for about a week now, we can't help but plan our next visit to Bermuda! BTW, if you've been before, I would really appreciate tips on where to go and what to see!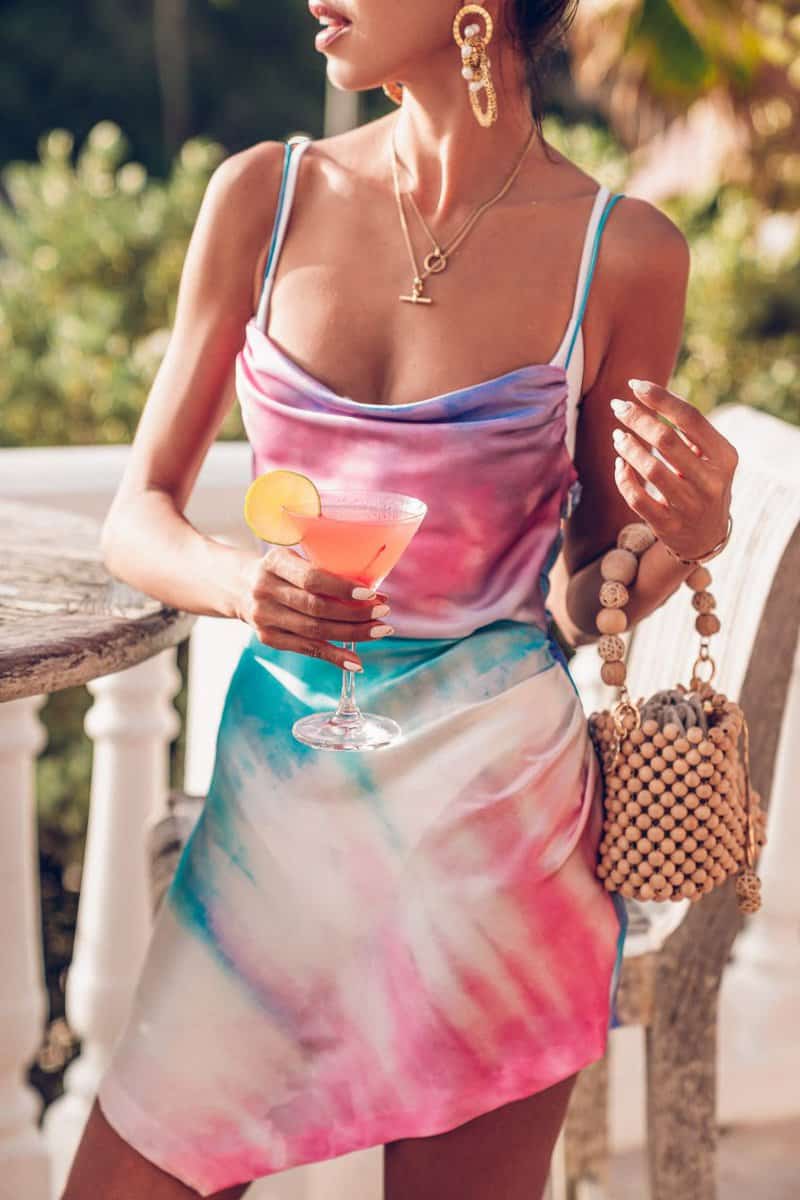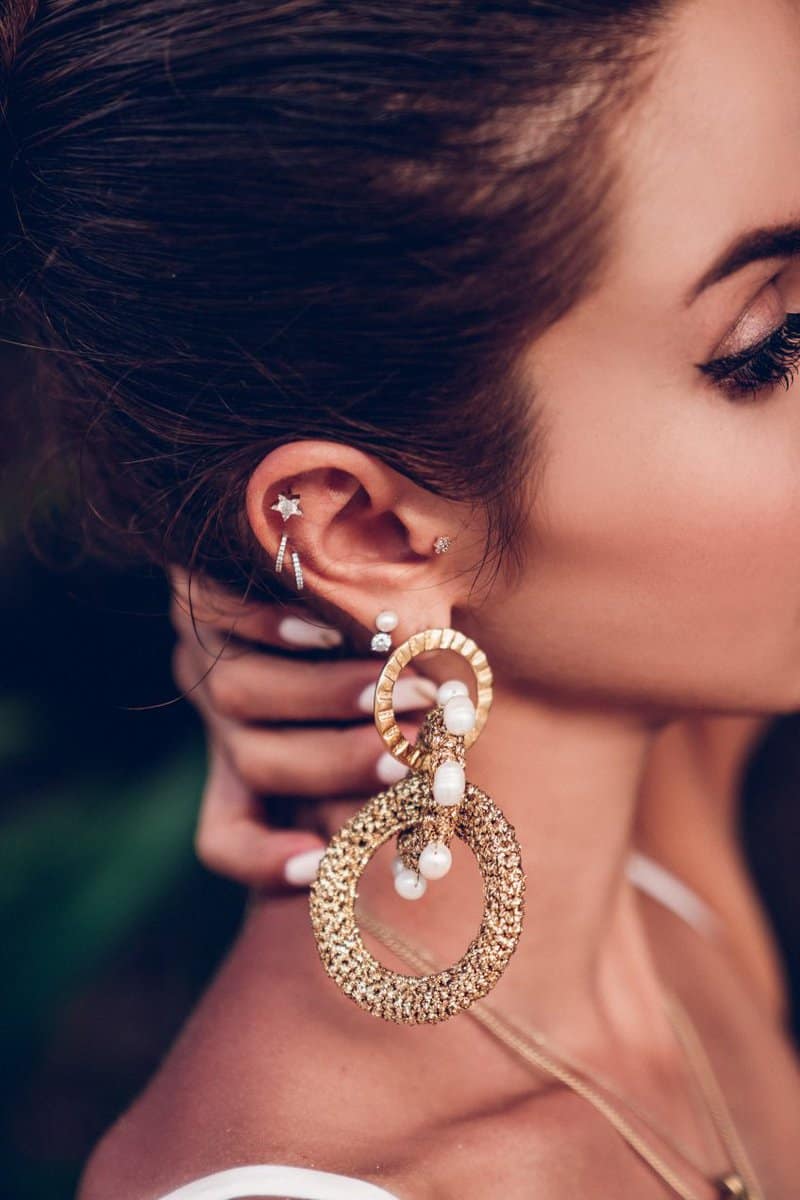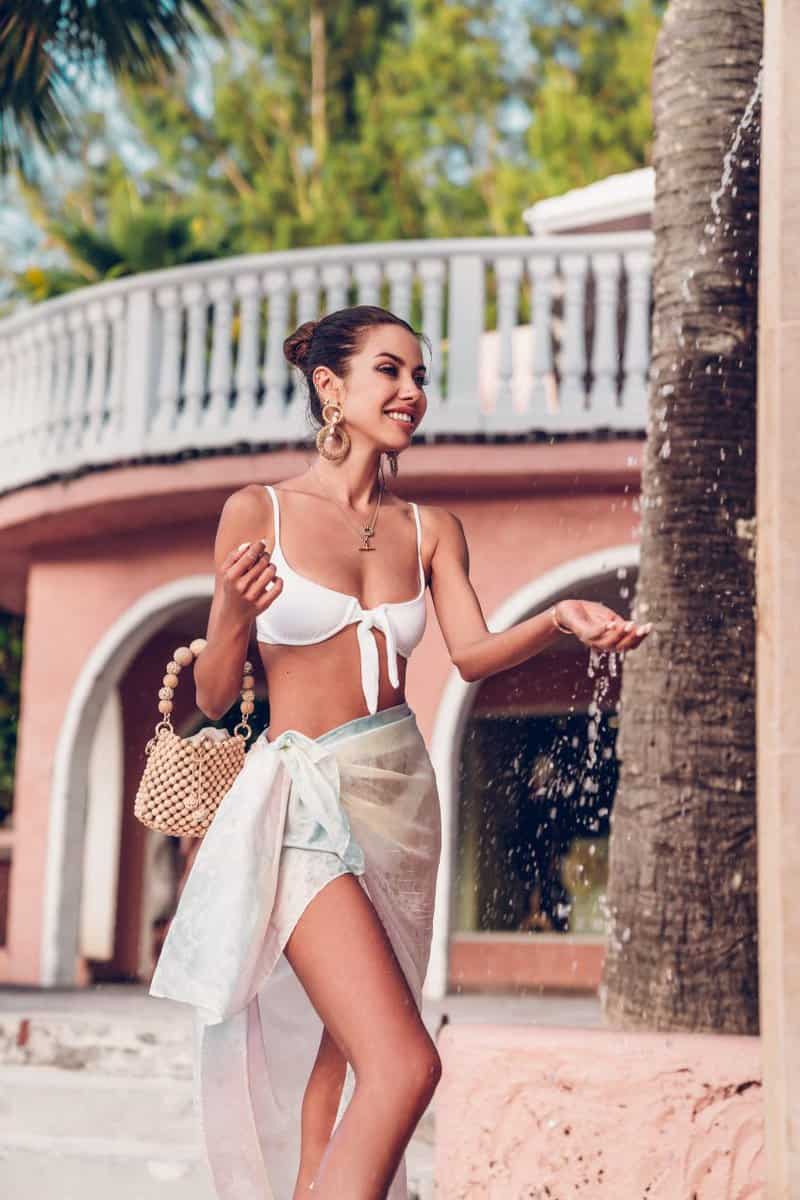 KAOHS Sadie Bikini | LoveShackFancy Pareo (similar here and here) | Rococo Sand Echo Maxi Robe (also love this one) | Ettika Double Drop Earrings | Le Specs x Adam Selman The Last Lolita Sunglasses (also love these) | Retrofete Auris Dress (also love this, this, and this one) | Lele Sadoughi Imitation Pearl Loop De Loop Earrings (also love these, these, and these) | Mango Pearls Embossed Earrings | Rosantica Fenice Beaded Bucket Bag (also love this, this, and this one) and Mamba Beaded Woven Straw Belt (also love this one) | Cult Gaia Jasmin Wood Shoulder Bag | Gucci Oversized Square Frame Tortoiseshell Acetate Sunglasses | Lucy Folk Pharaoh Gold Plated Pearl and Lurex Earrings | Tkees Lily Patent Leather Flip Flops (also love these and these) | Ancient Greek Sandals Owl Gold Tone Anklet | Reike Nen Odd Pair 60mm Wrap Sandals | Shashi Coin and Pearl Anklet | Lili Claspe Pearly Chic Anklet | Natalie B Jewelry Milky Way Anklet
READ ALSO The Ending of Summer Party
First appeared on thevivaluxury.com