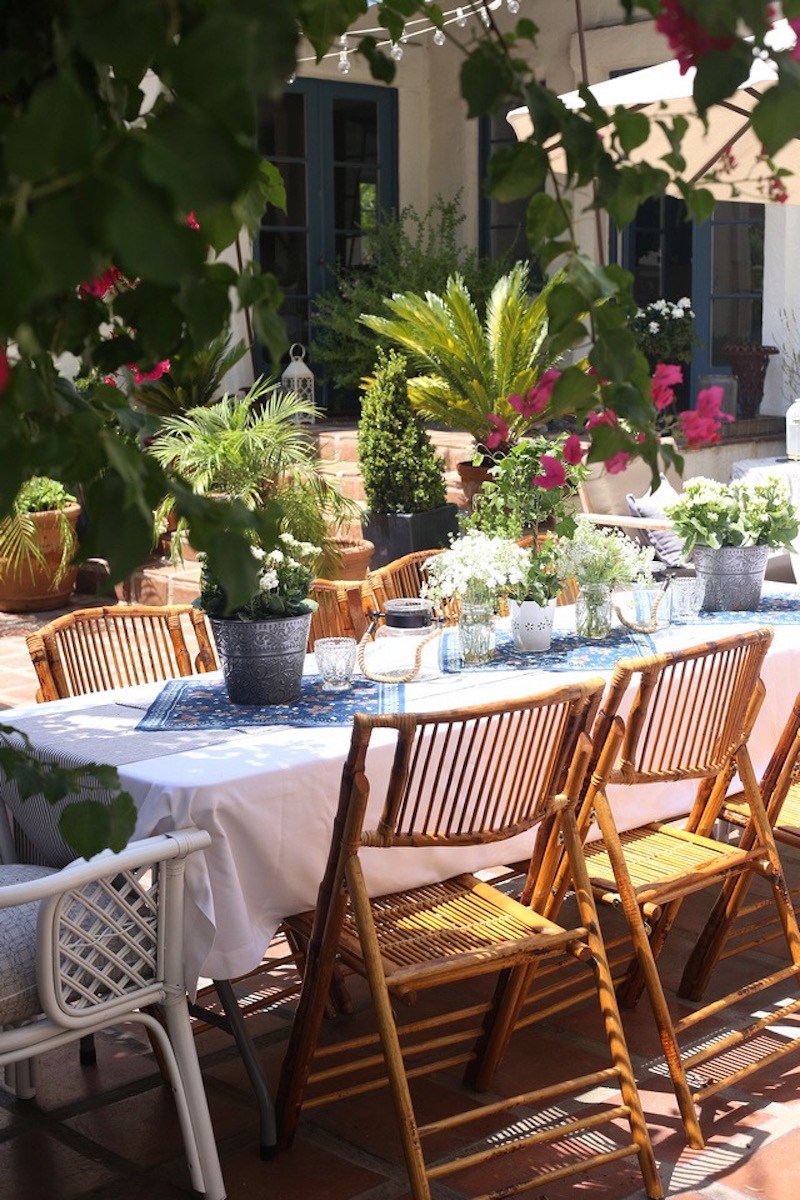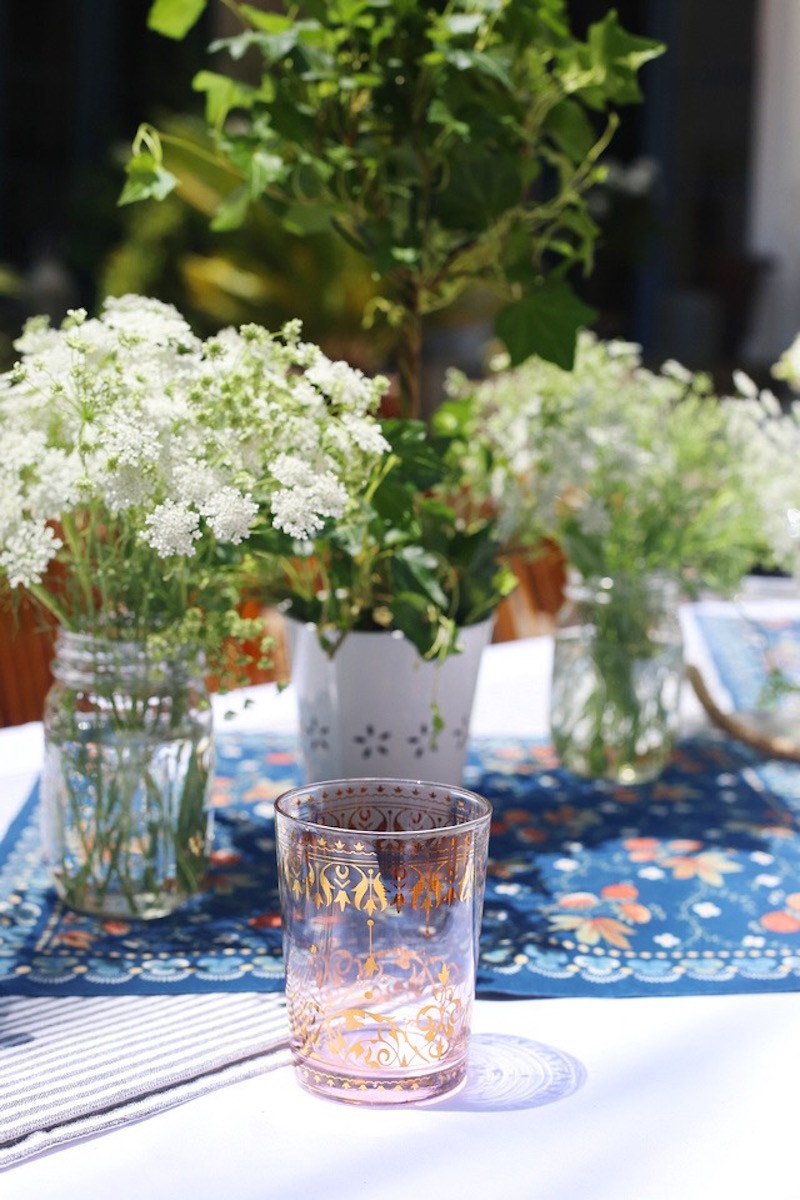 The idea was simple – "Friends come over for dinner". The decor was simple – tables set picnic style – I did not assign seating or have place settings. Super casual tables. Pretty ivy topiaries, potted white kalanchoe and simple cut Queen Anne's Lace in mason jars lined the center of the tables. The food was more simple – catered taco chef's who make fresh tortillas on the spot and an array of tacos.
This party started a new era for me though…I actually had a few things done ahead of time and was able to have them photographed to show you! I had tables pulled out and nearly set, early the day before…I was through with much of my party decor deliberation a full 24 hours in advance….whaaaaaaaat? I know. Very unlike me!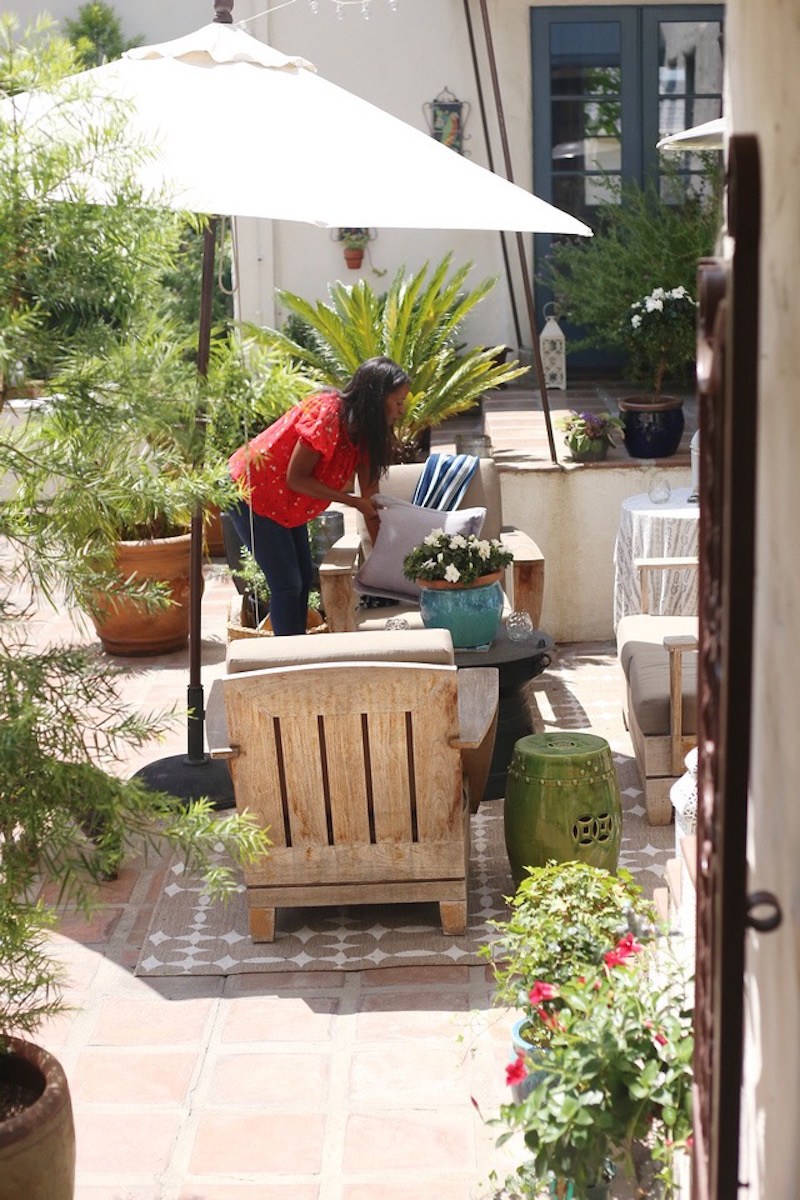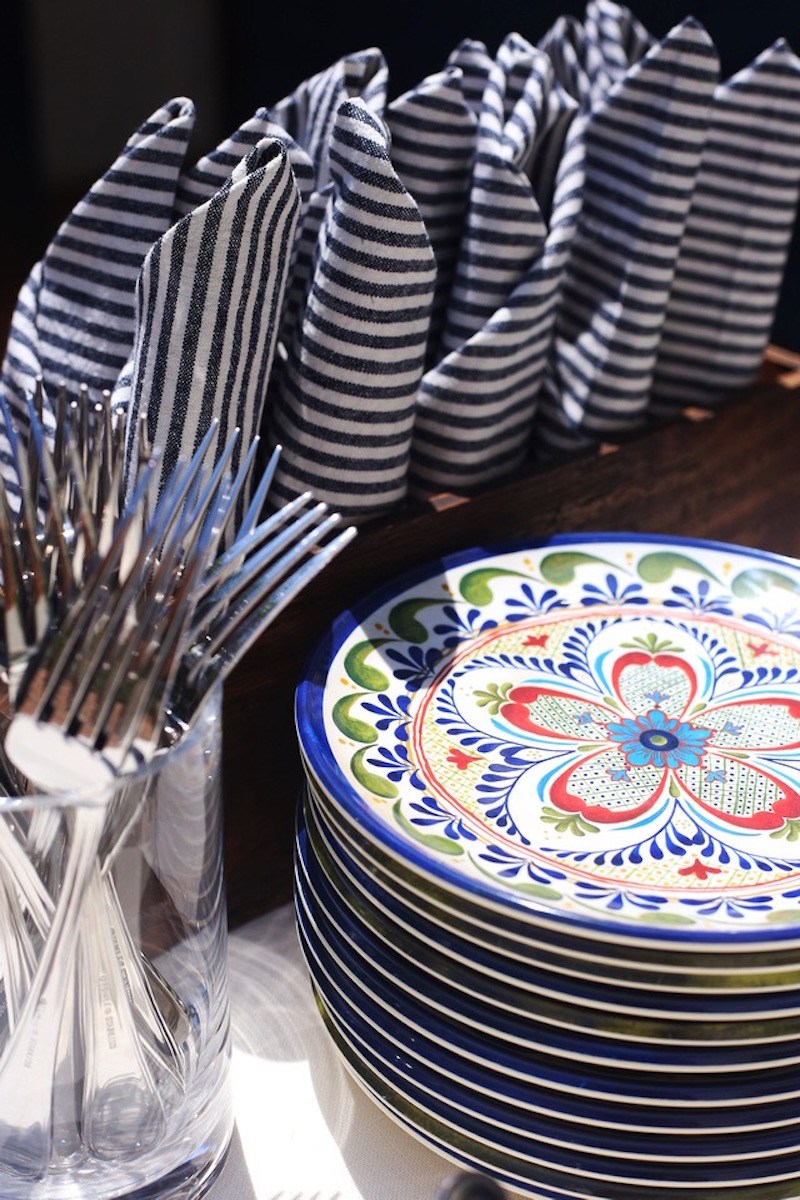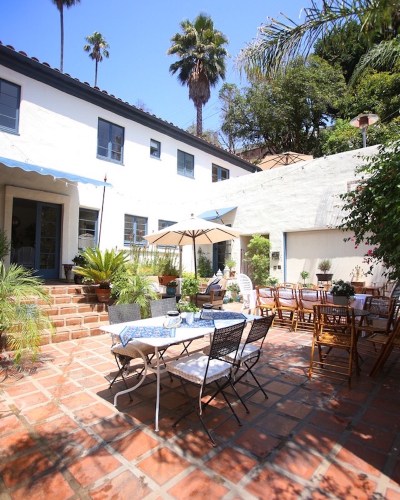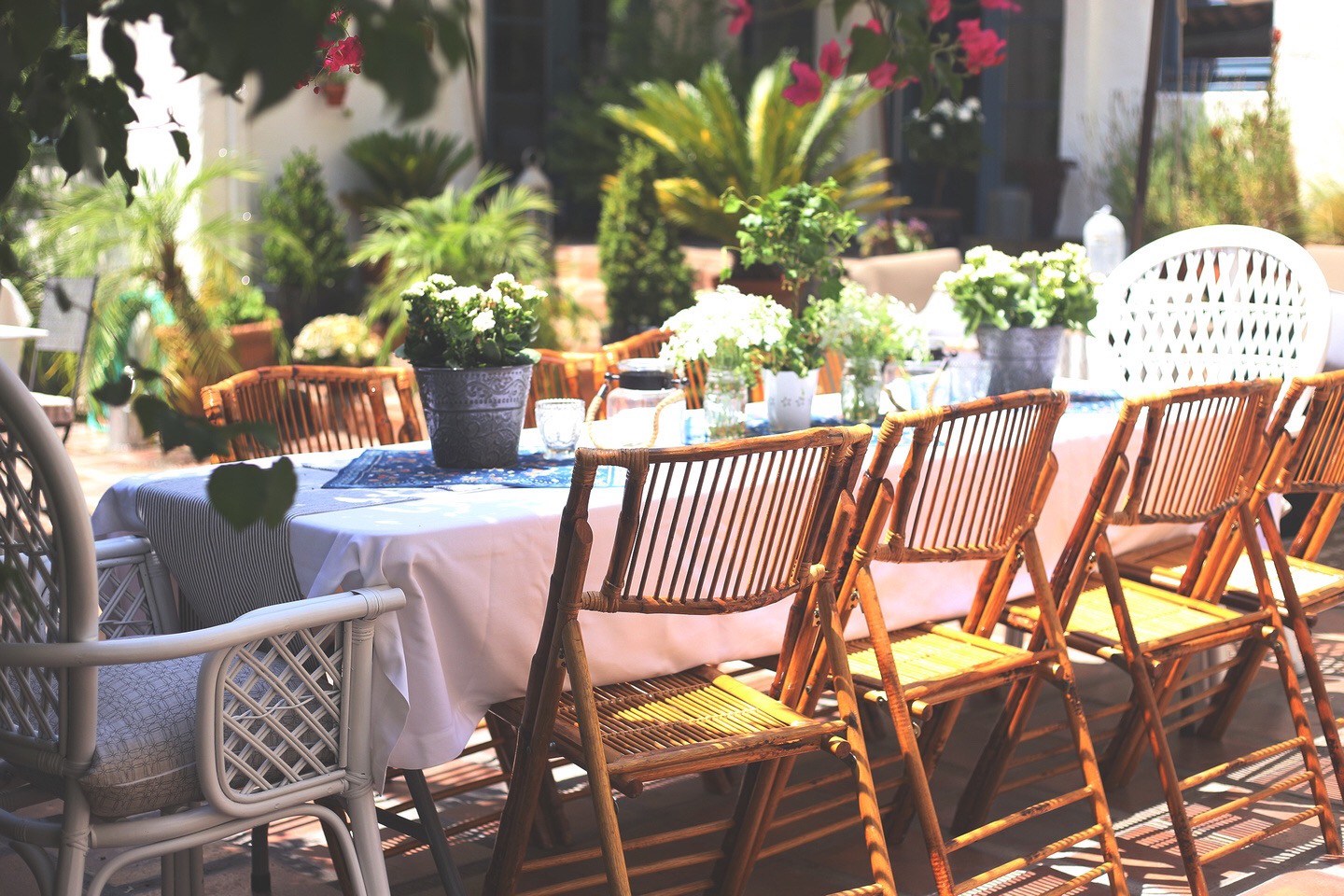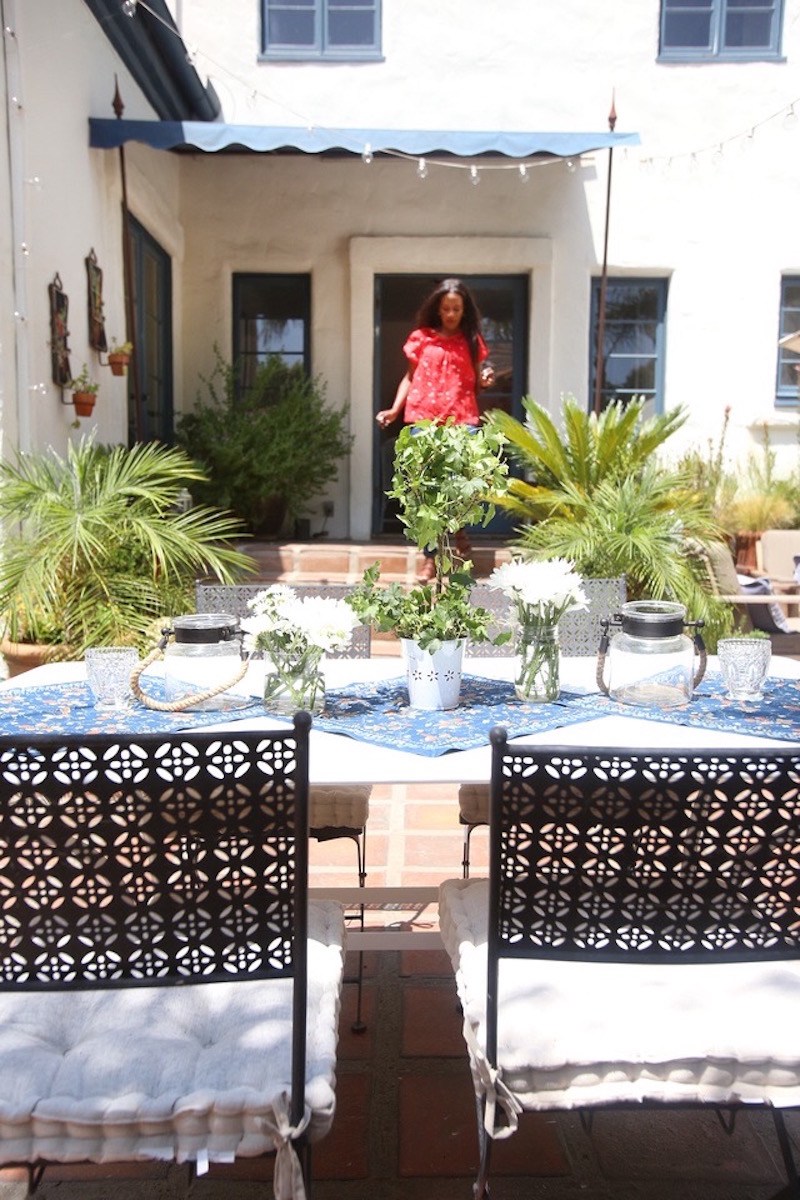 And when the party began…we served fresh margaritas and lots of cold rosé. Everything played out exactly as I imagined it would. Guests all mingled, laughed, ate, drank and when the cupcakes and strawberry skewers all came out at the end of the party, all of the guests were delighted! The party lasted until 1:30a!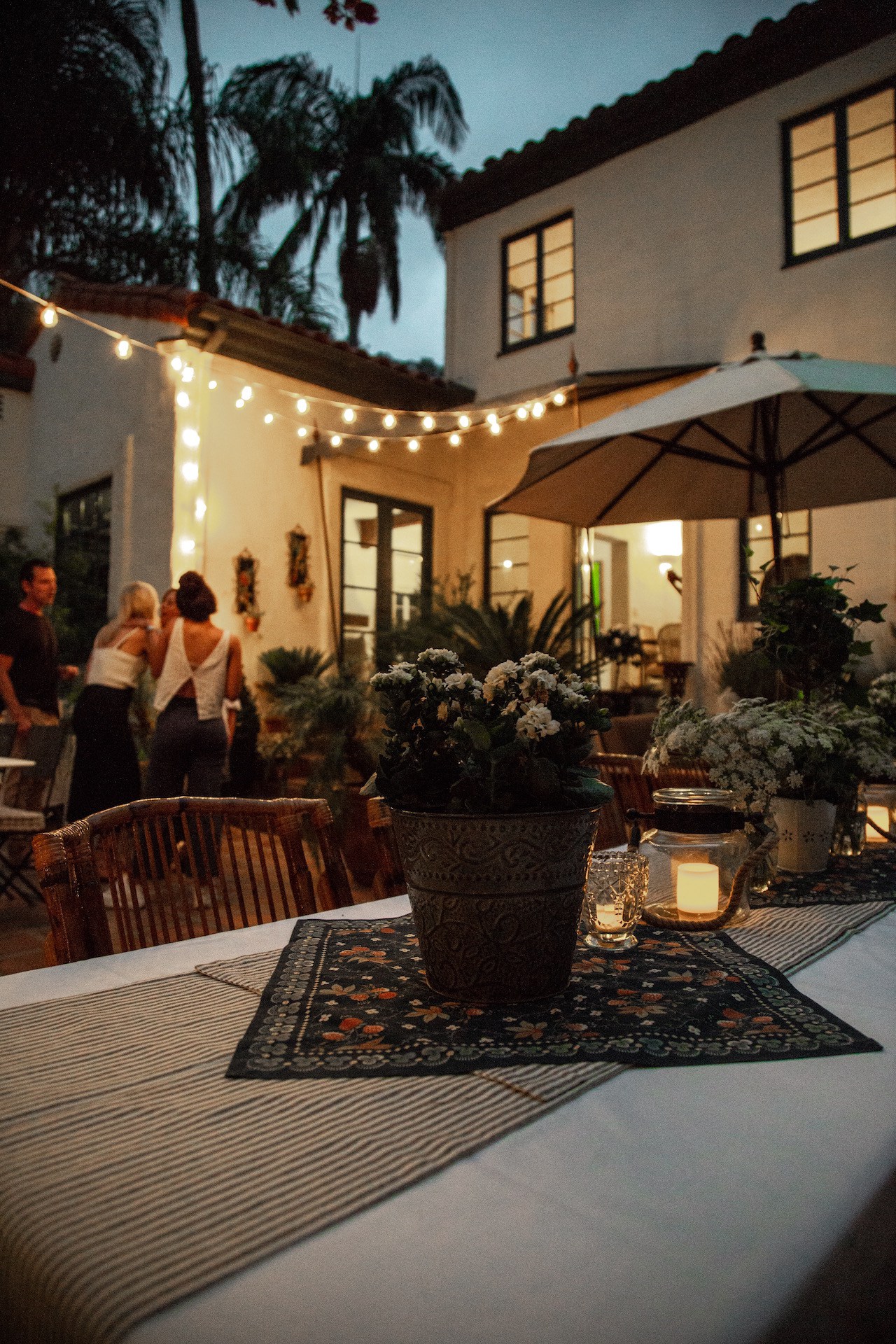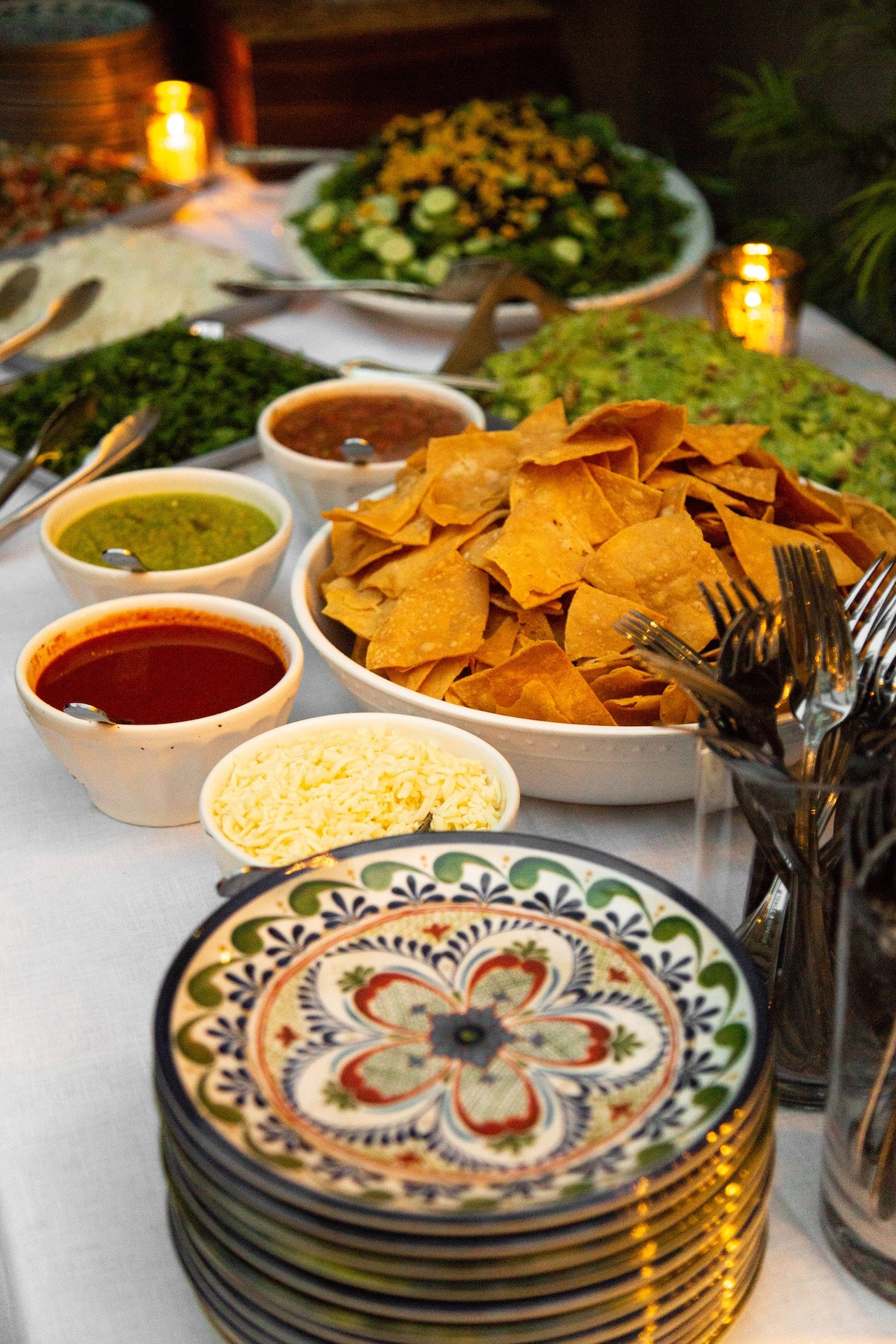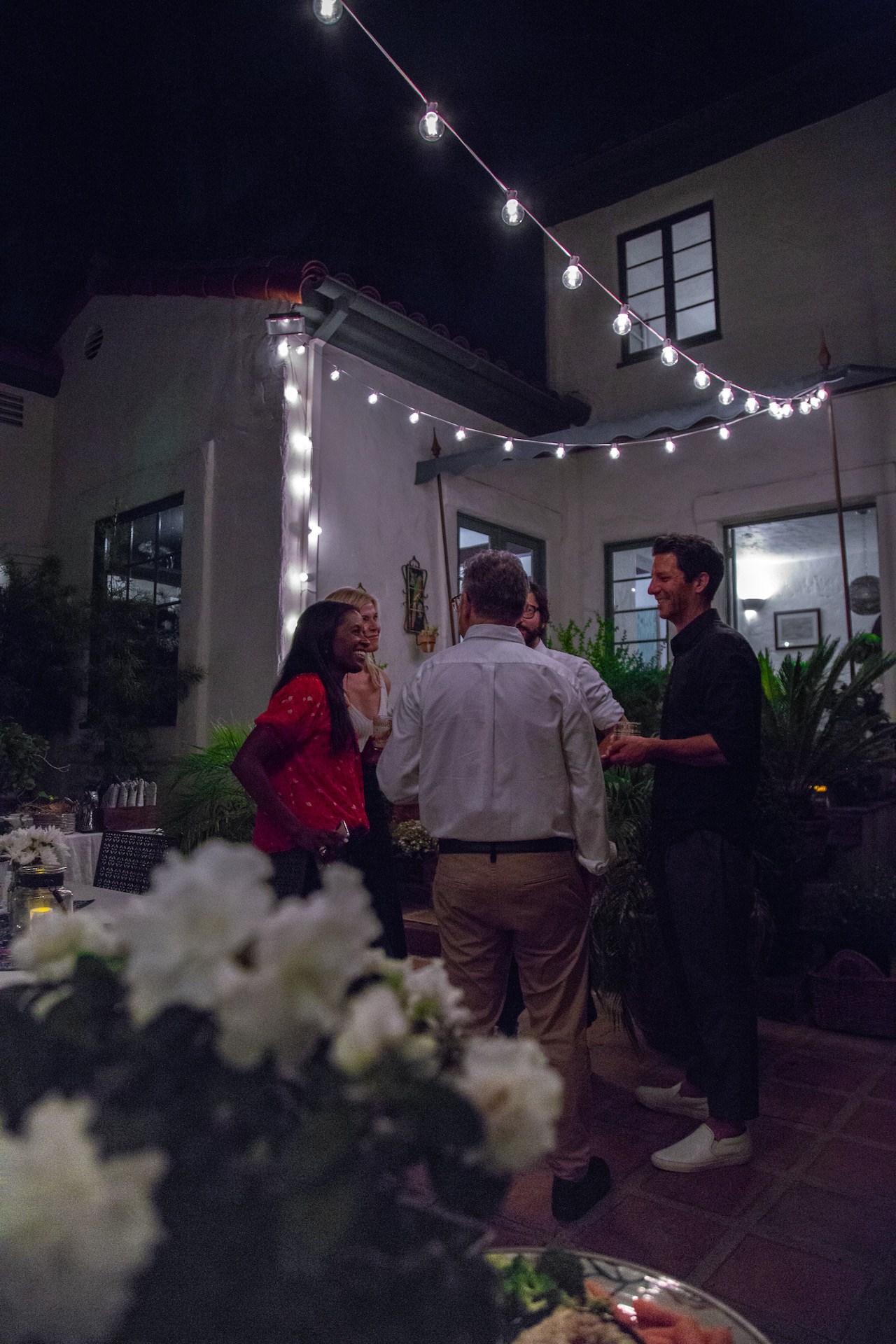 What is the moral to this story? It doesn't take too much to pull together an easy end of summer party. If you are already planning something for the Labor Day weekend, then great, I am sure you are all set. If you have not planned a "farewell to summer" gathering but were thinking about it, just do it. Invite a handful of friends, keep the menu super simple. Provide an environment with a few easy touches like potted flowering plants to pretty things up and you will be good to go!
READ MORE 5+ Unusual Ideas How to Keep Bright Hair Colour in Summer