If you go to the store and look at the rack with cereals for weight loss, most likely you will see a standard set of breakfast cereals – whole grain cereal plus a mixture of dried fruits and nuts, of course, without sugar. Is it tasty? To be honest, not really.
We offer to go beyond the store shelves and to cook porridge yourself, which effectively helps to lose weight. It will be both useful and very tasty. As always, Furilia tried to find the best simple and quick recipes of porridge.
Chocolate Chia Pudding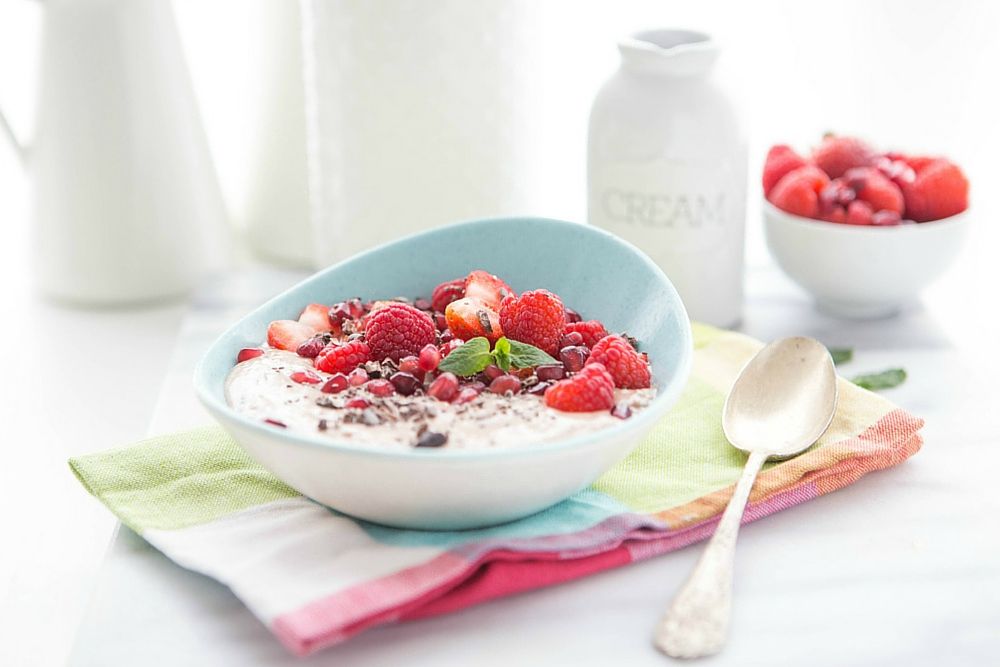 Ingredients:
⅓

cups

coconut milk

a;

⅓

cups

almond milk

a;

2 tablespoons of chia seeds;

1 tablespoon chocolate protein powder (plant-based

);

1 tablespoon maple syrup

a;

fresh berries

s;

sugar-free chocolate chips (optional)

.
Cooking. Mix all ingredients except berries and chocolate chips, in deep plate, cover with a saucer or cling film and refrigerate for at least 15 minutes.
Then decorate the pudding with berries and chocolate chips. Enjoy a delicious and healthy breakfast.
Paleo porridge with blueberries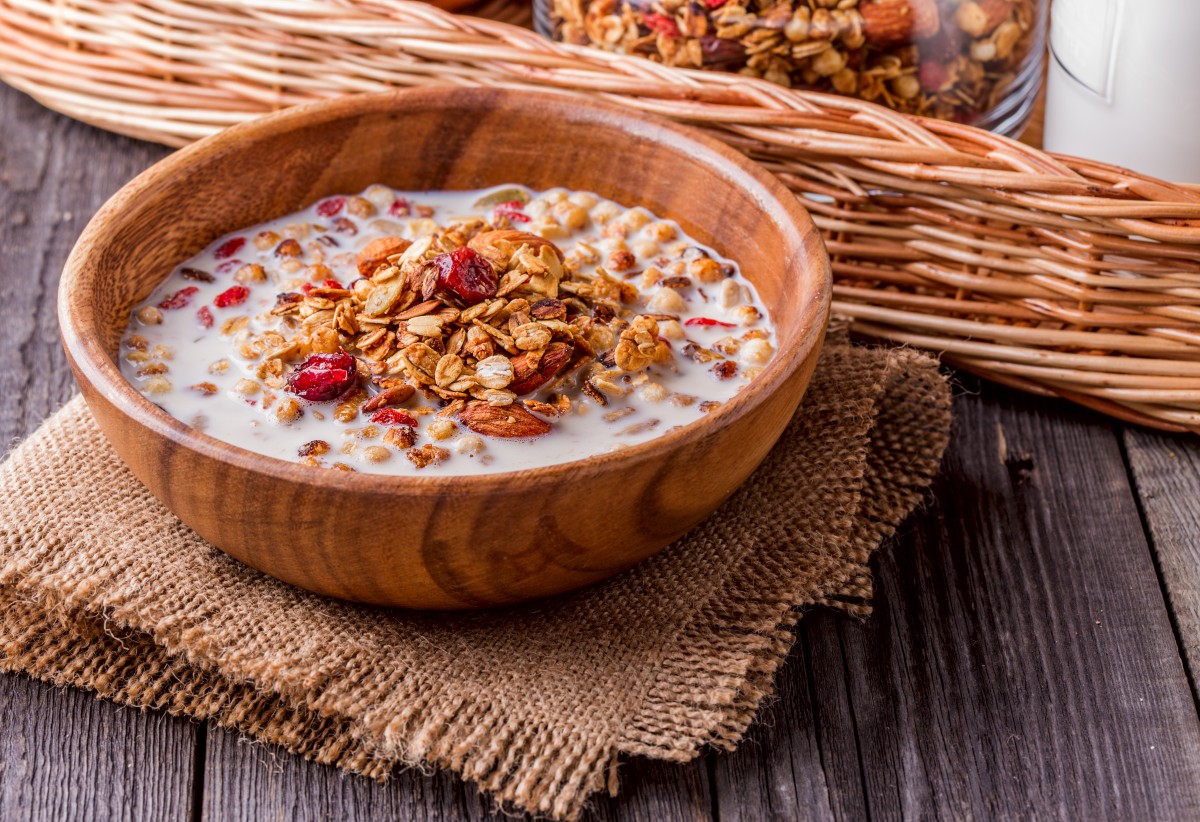 Ingredients:
1 ½ cup almond flour;

1 ½ cup of water;

a pinch of sea salt;

1 cup blueberries;

1 tablespoon of maple syrup or honey;

a pinch of cinnamon.
Cooking. Combine almond flour, salt and water in a small saucepan. Bring to a boil and cook for 8-10 minutes over medium heat until the mixture thickens. In the finished porridge add maple syrup or honey and blueberries. When the porridge has cooled slightly, put it on plates and season with cinnamon on top.
READ FOR A TASTY DIET: SIMPLE RECIPES SMOOTHIES FOR WEIGHT LOSS
Fiber Bowl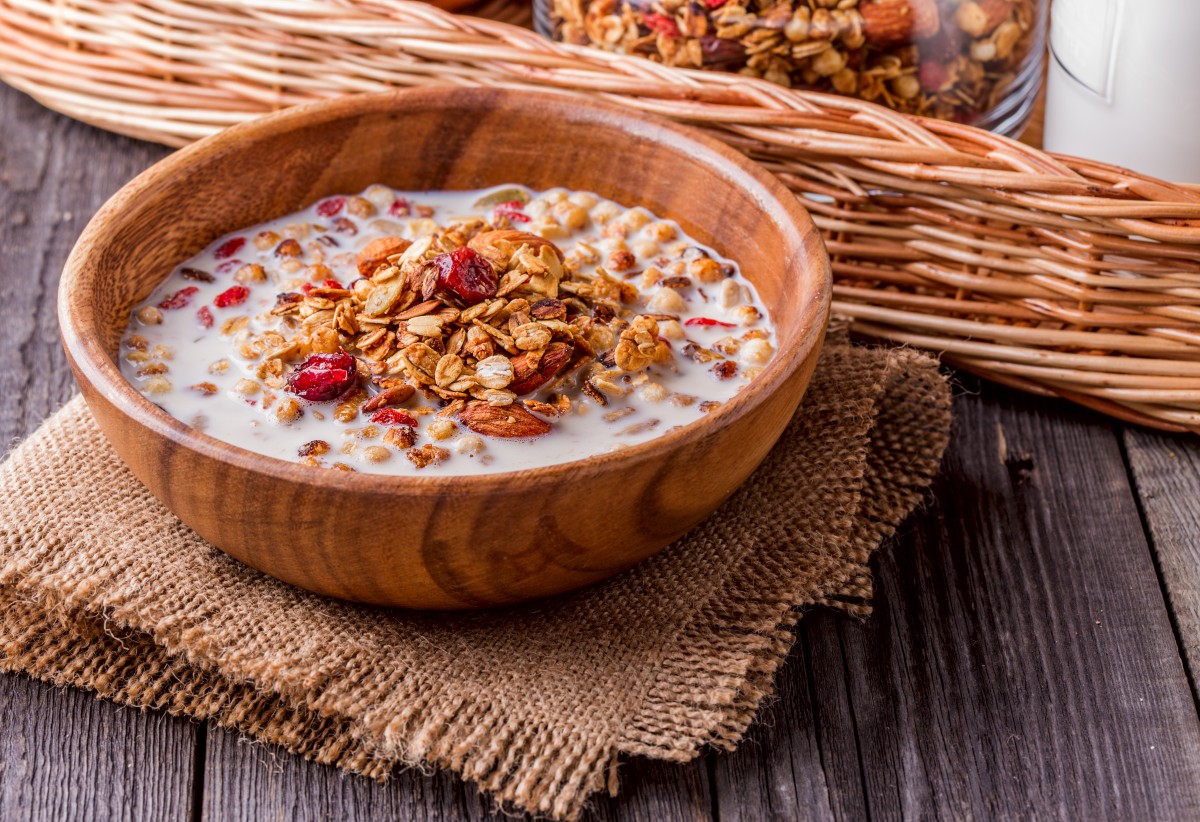 Ingredients:
½ cup blueberry or chopped apple;

2 tablespoons of hemp seeds;

2 tablespoons of chia seeds;

2 tablespoons of sunflower seeds;

1 tablespoon of ground flax;

2 cups almond milk.
Cooking. Put the berries and all seeds in a deep bowl and mix well. Pour in almond milk and leave for a few minutes, so that chia seeds absorbed moisture and swelled. Serve and enjoy your summer breakfast.
Porridge with quinoa and berries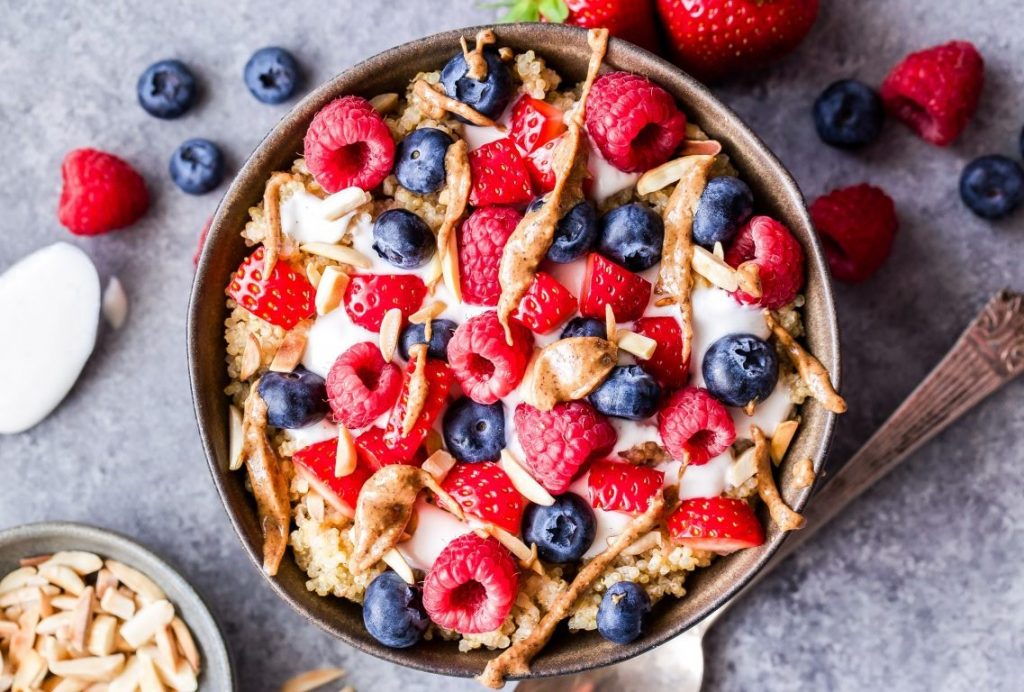 Ingredients:
½ cup quinoa seeds;

1 cup of nonfat milk;

a pinch of salt;

4 teaspoons maple syrup;

a pinch of vanillin;

¼ teaspoon cinnamon

½ cup plain non-fat Greek yogurt

1 cup of berries;

2 tablespoons of almonds;

almond paste for decoration (optional).
Cooking. Bring the milk to a boil and add the quinoa seeds and a pinch of salt. Leave to simmer over low heat, stirring occasionally, for about ten minutes.
Then add 3 teaspoons of honey and cinnamon. Mix well, cover and let simmer for another 10 minutes. If the porridge is too dry, add a little more milk. As a result, the seeds should become soft and tender.
Add the remaining maple syrup and vanillin to the yogurt. Arrange the quinoa in plates, pour over yogurt and lay out fresh berries or slices of chopped fruit (peaches, apricots, apples, pears). You can add a little almond paste on top.
As you can see, all cereals are cooked quickly and easily. The maximum amount of time spent preparing breakfast will be no more than 25 minutes. Agree, this is not so much time to start a good and tasty day!
READ ALSO BEST 5 SLIMMING DRINKS RECIPES FOR WEIGHT LOSS
READ MORE TOP 4 YUMMY OMELETTE RECIPES TO BEAUTIFY YOUR FAMILY BREAKFAST