Blind famous people who could make this world a better place: The best vocalist of all time, talented ballerina and others. In the film directed by Mark Brest, "The Smell of a Woman," the main character Frank Slade, a blind man (who was excellently played by the unrivaled Al Pacino), was able to describe the woman's appearance only by smell! But this is a movie, but in reality?
It turns out that there are such people on the globe who, for various reasons, have lost the opportunity to see the world with healthy eyes, but have not lost the ability to live and even create!
Vision is one of the important feelings of a person. With our eyes we contemplate the world around us, see, evaluate, choose and even "feel". Through our eyes we read information that helps us live. Therefore, loss of vision is regarded as disability. But in the world there were people who, despite the "eternal darkness", found meaning and learned to live within the boundaries of physical blindness. Moreover, they benefited the world, made sensational discoveries and accomplishments. Poor vision or blindness did not become an obstacle to their achievement of heights.
Helen Keller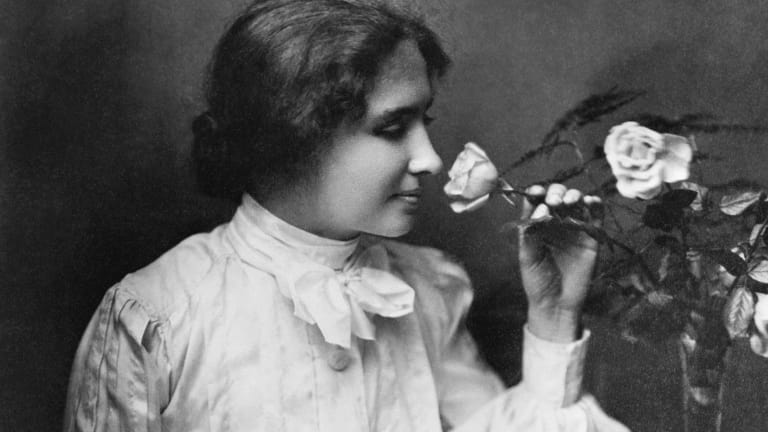 photo: history.com
In 1880, a girl was born in the city of Taskambia (USA), who was named Helen. She could grow up a healthy child if at the age of 11 months a tragedy had not happened to her. Helen suffered from meningitis and lost her sight and hearing. In order to somehow "smooth out" the unexpected disability of her daughter, her parents tried to indulge and feel sorry for her in everything. "Caressed" Helen grew up a pampered and completely outgoing person until almost 6 years old.
The sad beginning of life Helen Keller has a sequel that destroys all the stereotypes of the time about blind children. Then they were literally hidden at home or given to a shelter. But Helen learned at home, thanks to her teacher Annie Sullivan, who became her companion until her death. Later, Helen Keller wrote that the difference between sighted and blind people "is not in the number of available feelings, but in the way we use them." Despite the complete loss of vision and hearing, Helen was active: she became a writer and political activist and is considered one of the most famous women in the world.
Stevie Wonder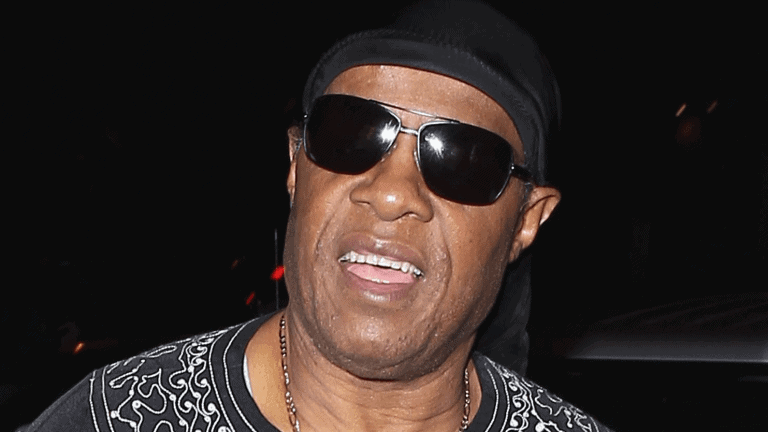 photo: popularsuperstars.com
Stevie Wonder was already born blind, but it is not a bad idea to become a famous composer and musician. At 8, Stevie had already mastered playing the harmonica, percussion, organ and piano, and at 11 he signed his first contract with Motown Records. To this day, blind Stevie Wonder is on the list of the best vocalists of all time. He is a twenty-five-time Grammy Award winner – a record number! And released over thirty successful albums. By the way, it was Stevie Wonder who became the founder of the soul music genre.
READ ALSO What Superpowers Does A Pumpkin Have For Your Health? Pumpkin Smoothie Recipes
David Clark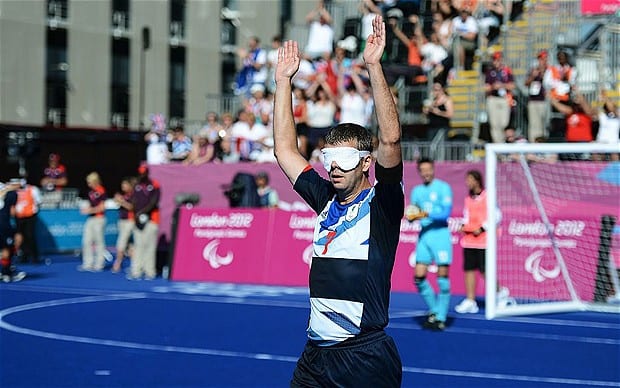 photo: telegraph.co.uk
One hundred forty-four matches and one hundred twenty-eight goals scored! And this is all the "handiwork" of the blind footballer David Clark. The nine-time Paralympic champion was born completely blind, but that did not stop him on the path to success. On his account 35 world records and six gold medals. Today, David Clark is the chairman of one of the committees of the British Paralympic Association and a successful banker. Clark believes that "diversity is not what we see, it is what is within us," and that through this outlook on life, talents are revealed.
Pete Eckert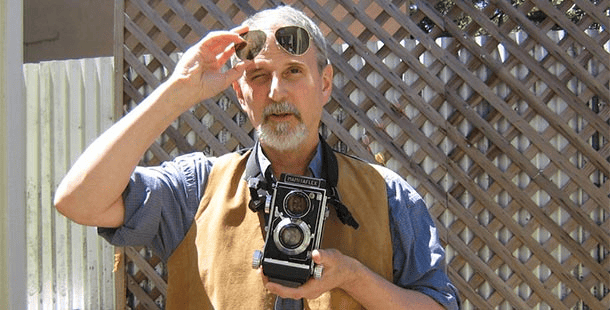 photo: downtownwinnipegbiz.com
The story of this man generally seems fabulous. How can a blind person become a world famous photographer? It turns out that nothing is impossible, and Pete Eckert proved it with his photographs. The man lost his eyesight due to an illness: he suffered pigmented retinitis. Pete admitted that, oddly enough, but it was after the misfortune that happened to him that he loved the photo more. Pete Eckert says that his imagination helps him to shoot on camera.
READ 16 People Who Distinguished Themselves By Strange Behavior …
David Blankett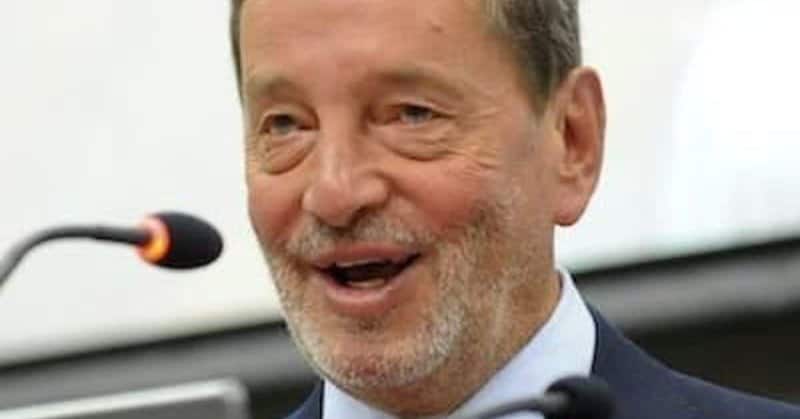 photo: speakersassociates.com
In 1987, for the first time in the history of Great Britain, the main Department of the Interior government became a completely blind person – David Blankett. He himself believes that he has achieved such heights thanks to the correct education of his parents. Mother and father taught the blind from birth son to believe in themselves, and that if he wants, he can achieve what he wants. That is exactly what David did. He graduated with honors from a course in political and social sciences and confidently went up the career ladder. At first, a member of the Sheffield city council, then a member of parliament, well, the tip of the iceberg was his appointment as minister.
Jack Birkett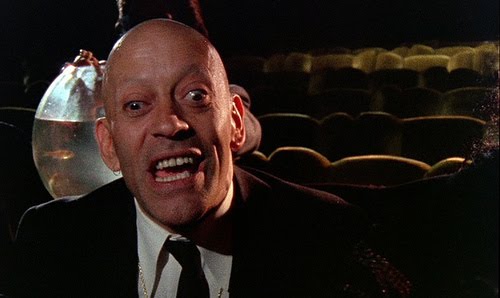 photo: wearecursedtoliveininterestingtimes.blogspot.com
Jack Birkett is a famous actor and artist. He completely lost his sight when he was 32 years old. But until this age, he learned acting and dance. Blindness did not stop Birkett and he continued his creative activity. Most of his most famous works were done when he was completely blind.
Andrea Bocelli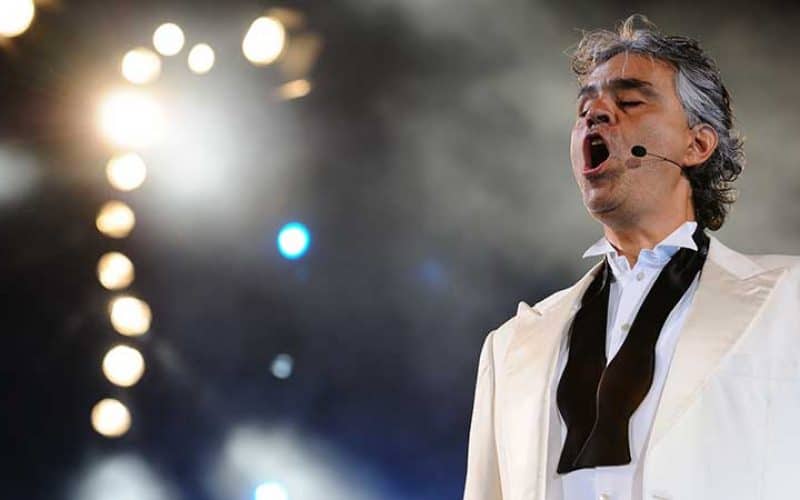 photo: laterbloomer.com
Andrea Bocelli is known to the world as a beautiful Italian singer. Pavarotti himself was delighted with his talent. Andrea went blind at a young age. Until the age of twelve, the boy had vision problems and underwent more than a dozen eye operations. But nothing helped.
Bocelli's favorite pastime was singing. And although he learned to be a lawyer, he did not work a day in his profession. He was taken under his protection by the famous Italian tenor Franco Corelli. To pay for singing, Andrea Bocelli worked in restaurants in the evenings.
In the 90s, Bocelli was invited by Pavarotti himself as a participant in a music festival. Thus began the successful career of the Italian singer, who even happened to speak to the Pope.
Lina Poe
In 1918, the beautiful and talented ballerina Polina Gorenstein performed under the pseudonym Lina Poe. But the girl was not destined to continue her career due to illness. Pauline suffered from encephalitis and was blinded. But this tragedy did not break Lina Poe, but revealed her new talents. She starts modeling. Now her work can be seen in the Tretyakov Gallery and other countries of the world. People who at least once saw the works of Lina Poe did not believe that their creator is a completely blind sculptor.
The activity of all these people once again proves that life can be beautiful, even if you completely lose your sight. You can always find the opportunity to prove yourself and make the world happy.
ALSO READ Does Cannabis Really Fight Tumors?